UCLA women's water polo blows out San Jose State in 1st round of MPSF tournament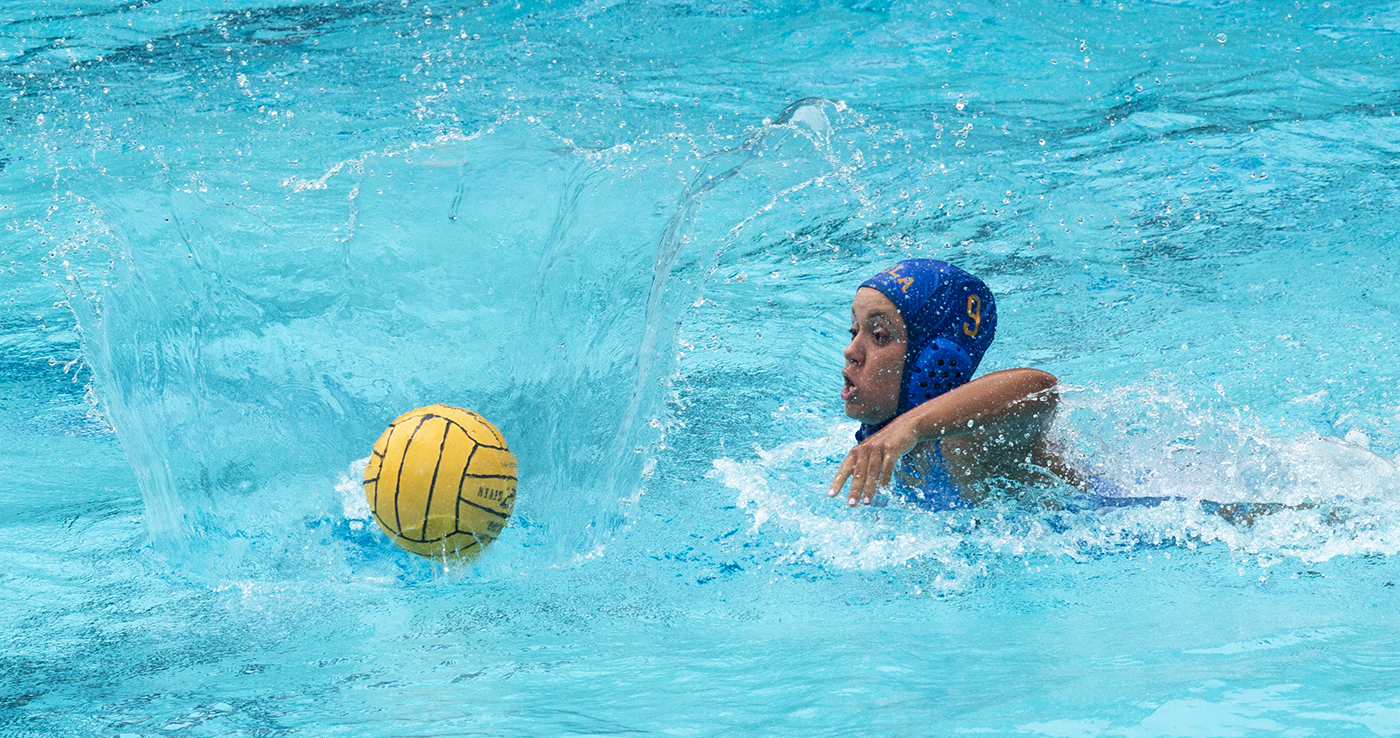 On perfect shooting, junior attacker Bella Baia scored a career-high five goals en route to being UCLA women's water polo's leading scorer in its first 20-goal performance this season. (Keaton Larson/Daily Bruin staff)
Women's water polo
---
| | |
| --- | --- |
| No. 2 seed UCLA | 20 |
| No. 7 seed San Jose State | 5 |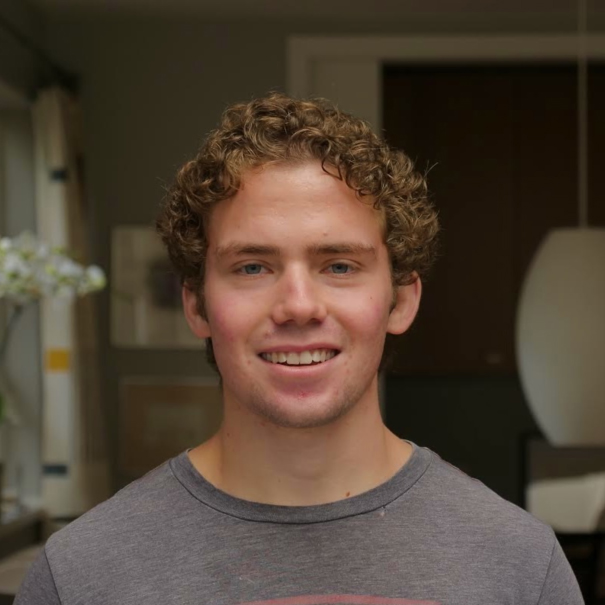 April 30, 2021 12:13 p.m.
Bella Baia had six goals in 14 regular season games.
The junior attacker nearly equaled that total in the first half of postseason play.
No. 2 seed UCLA women's water polo (12-3, 9-3 MPSF) took care of No. 7 seed San Jose State (2-15, 1-11) with a 20-5 win in the opening round of the Mountain Pacific Sports Federation tournament Friday at Mona Plummer Aquatic Center. Baia scored four goals in the first 12 minutes of the game en route to a career-high five goals on perfect shooting from the pool to pair with an assist and a steal.
With their first 20-goal performance of the season, the Bruins improved to 41-0 all-time against the Spartans.
"We believe the MPSF is the strongest conference overall from top to bottom," said coach Adam Wright. "It's a really prestigious conference. It's a prestigious tournament. It's a huge opportunity for every program to put themselves in another position to gain more and more experience."
Baia was not the only Bruin with a multigoal performance in the postseason opener. Two other players recorded a hat trick for UCLA on Friday, including sophomore utility Abbi Hill and junior utility Katrina Drake. Hill tied Baia for the team lead in points with six behind a season-high three assists, while Drake recorded her first hat trick of the season.
Drake said last weekend's 13-6 win over No. 1 seed USC highlighted the importance of bringing consistent energy for all four quarters.
"Last weekend, we showed how much our energy can translate into improving our success," Drake said. "So, I think our energy definitely helps. That leads us into the small details that Adam stresses, whether it's getting all the way down to the 2-meter line or a balanced attack, just being able to do or commit to our little details and commit to what we've been learning for every possession."
The Bruins found themselves knotted with the Spartans at two goals apiece in the first quarter before ripping off an 8-1 run to close out the half, including a first-quarter buzzer-beater from long distance for sophomore attacker Hannah Palmer.
"That's been a theme for us a little bit, where the first day we get off to a slow start," Wright said. "The reality is, as the postseason moves forward, we want to position ourselves in the last game."
With 11 different Bruins finding the back of the net and 14 scoring a point, UCLA finished with a season-high shooting percentage, converting on more than 60% of its shots. SJSU's goalkeepers combined to let in 20 goals with just two total saves.
Despite scoring on nearly 50% of its 6-on-5 opportunities in two games against the Spartans earlier this season, the Bruins finished just 25% on the power play Friday.
"I think there's room to improve all around," said junior defender Bella Wentzel. "We always say that with great defense comes great offense, and we need great energy all the time. So improving on one area of the game is going to help us improve on the other end of the game as well. The more you play together as a team, the more you get to know your own teammates and play well together."
After registering its best defensive performance of the season against top-ranked USC last week, UCLA held SJSU to two goals in the final three quarters of play and limited the Spartans to 5-of-22 shooting. Senior goalkeeper Jahmea Bent got the start in the cage for the Bruins, posting eight saves in the win.
With the opening round victory, UCLA will move on to face the winner of the match between No. 3 seed Stanford and No. 6 seed Indiana. The Bruins split a series with the Cardinal earlier in the season with just one goal separating the two teams in both contests.
"Even though we're not hanging a banner for who wins, I think it's a great opportunity to be able to face some of the best teams in the nation at a one-weekend intense situation," Drake said. "Usually we have tournaments throughout the season, but this year, this is our first tournament-style setup. That's going to be huge for our team and maybe even other teams just to get that feeling back before NCAAs."
First sprint for the semifinal matchup is scheduled for 11:30 a.m. on Saturday.
Settleman is currently an assistant Sports editor on the gymnastics, women's soccer, women's golf, women's water polo and men's water polo beats. He was previously a contributor on the gymnastics and women's water polo beats.
Settleman is currently an assistant Sports editor on the gymnastics, women's soccer, women's golf, women's water polo and men's water polo beats. He was previously a contributor on the gymnastics and women's water polo beats.