No. 17 UCLA rowing remains undefeated following road win over San Diego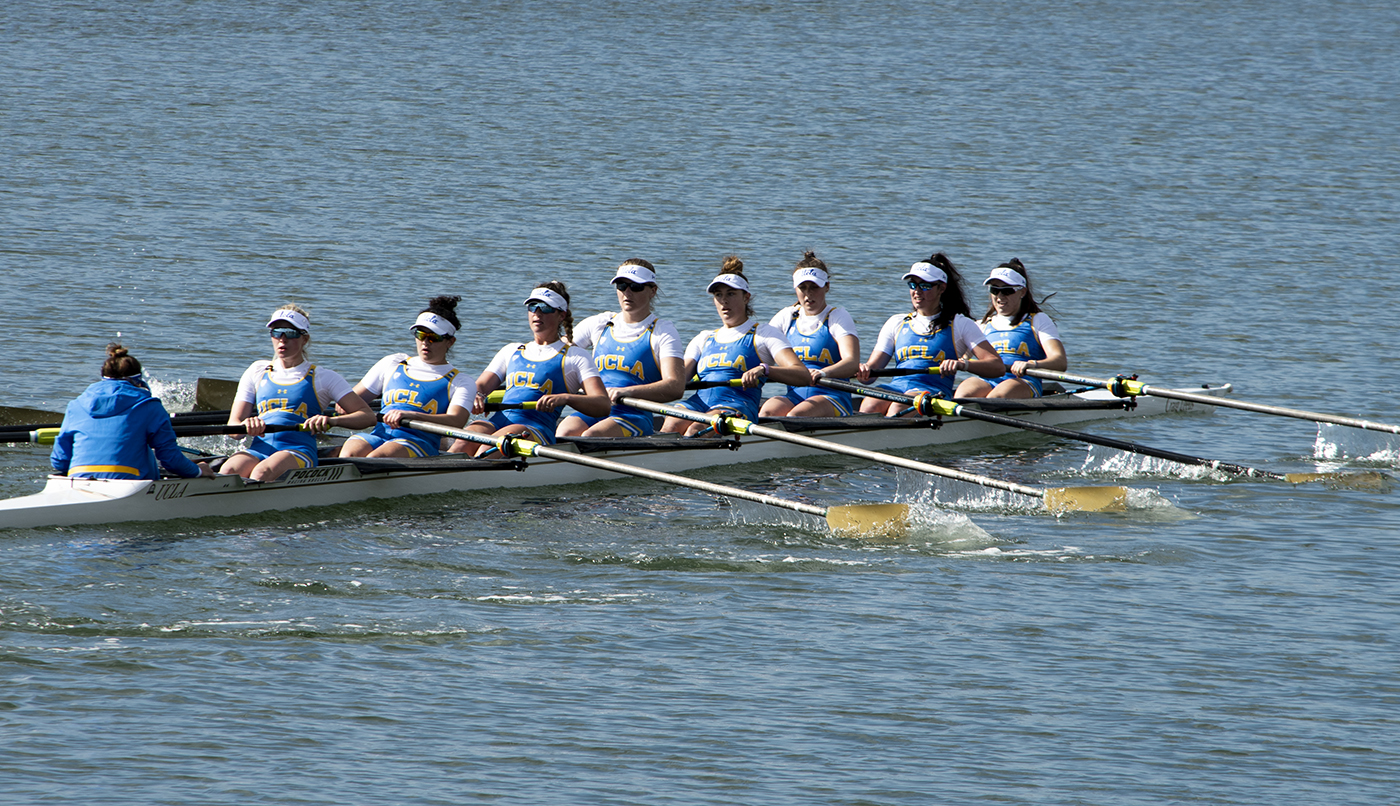 No. 17 UCLA rowing won three of its four races against San Diego to remain unbeaten and will travel across town to face No. 12 Stanford and No. 20 USC next Saturday. (Lauren Man/Assistant Photo editor)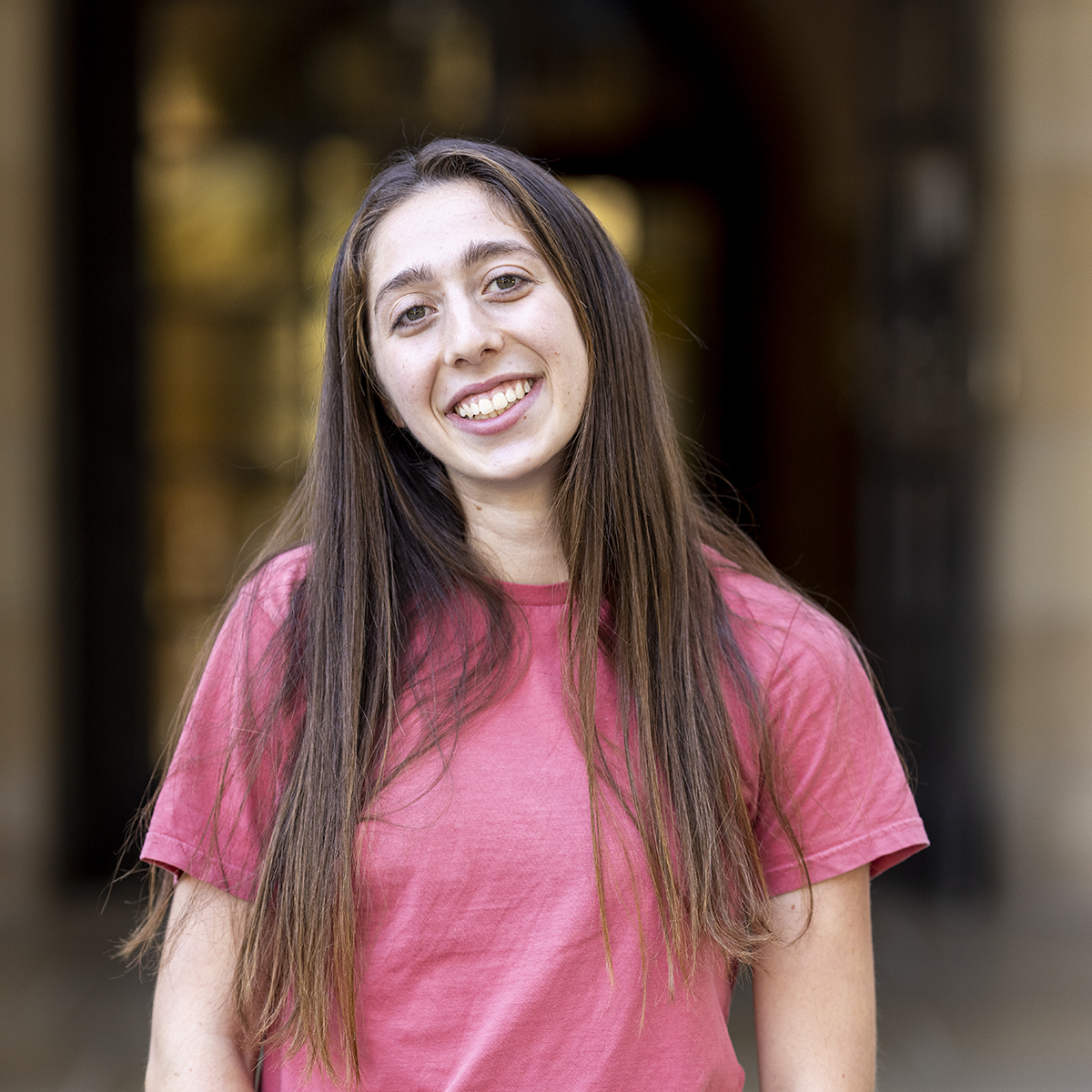 The Bruins were finally back on the water.
No. 17 UCLA rowing (3-0) competed against San Diego (3-3) on Saturday in Chula Vista, California, winning three out of the four races. The Bruins' varsity eight, second varsity eight and third varsity eight all finished ahead of the Toreros, with the first varsity four being the only boat to record a loss.
Because of four positive COVID-19 tests within the program, UCLA had been put on a 10-day pause. The Bruins were only able to get back on the water to train four days before the scheduled race versus the Toreros, but they still had some rowers missing.
Coach Amy Fuller Kearney pointed out how missing some key top rowers and losing almost two weeks of practice affected her team's performance against USD.
"We didn't have our regular lineup, we didn't have everybody back yet – we were still missing people out of our top boats, which affects every boat," Fuller Kearney said. "Then on top of that we hadn't rowed together for 10 days, so it was really good to be able to get out there and give our best that day even though we still have more speed in us."
UCLA's varsity eight crew finished with a time of 6:40.40, 10 seconds ahead of USD's varsity eight boat. The Bruins' second varsity eight recorded a time of 6:48.50, ahead of their Torero counterparts' time of 6:54.30. A third varsity eight completed the race in 7:13.30, well ahead of San Diego's final varsity eight crew which posted a time of 7:39.60.
Finishing behind USD's 'A' boat but before the 'B' boat, UCLA's varsity four crossed the finish line with a time of 7:49.90, representing the team's only loss on the afternoon.
The 10-day pause was the second time the Bruins have halted their season because of a positive test, as the team recorded two positive tests on Jan. 22, forcing them to miss two weeks of practice. The second occasion forced UCLA to cancel its appearance at the Lake Las Vegas Invitational only two days before the race.
Sophomore coxswain Sofia Papini emphasized that while the rowers only had four days of practice before the race, they were able to keep the energy up and utilize the little time they had.
"We were all able to (be) back together, (and) that same energy was picked right back up. We were all super driven and working really really hard." Papini said. "We really just came into that week knowing, 'alright, it's race week, we haven't been on the water in 10 days, let's hit these four days as hard as we can and just crush it on Saturday,' which is what we did, which was super exciting."
Because the majority of its 2020 season got canceled, the trip to San Diego was the first traveling race the freshmen and sophomores got to experience as a part of the team.
Sophomore port Olivia Caesar – who had never done a trip with the team before – said she was excited about the opportunity, especially after being off the water for so long.
"Traveling somewhere new and feeling like we were getting another race and getting to be doing what we wanted to be doing was really important and really exciting," Caesar said. "This was our first time experiencing going to a race with the team. So it was really exciting and to be able to do it in such a gorgeous location is awesome."
UCLA now set to compete against No. 12 Stanford and No. 20 USC on Saturday at the USC Boathouse.
Moskowitz is currently a Sports contributor on the men's tennis beat. She was previously a reporter on the men's water polo beat.
Moskowitz is currently a Sports contributor on the men's tennis beat. She was previously a reporter on the men's water polo beat.