Men's golf fails to rally after early rounds, finishes last in Pac-12 championship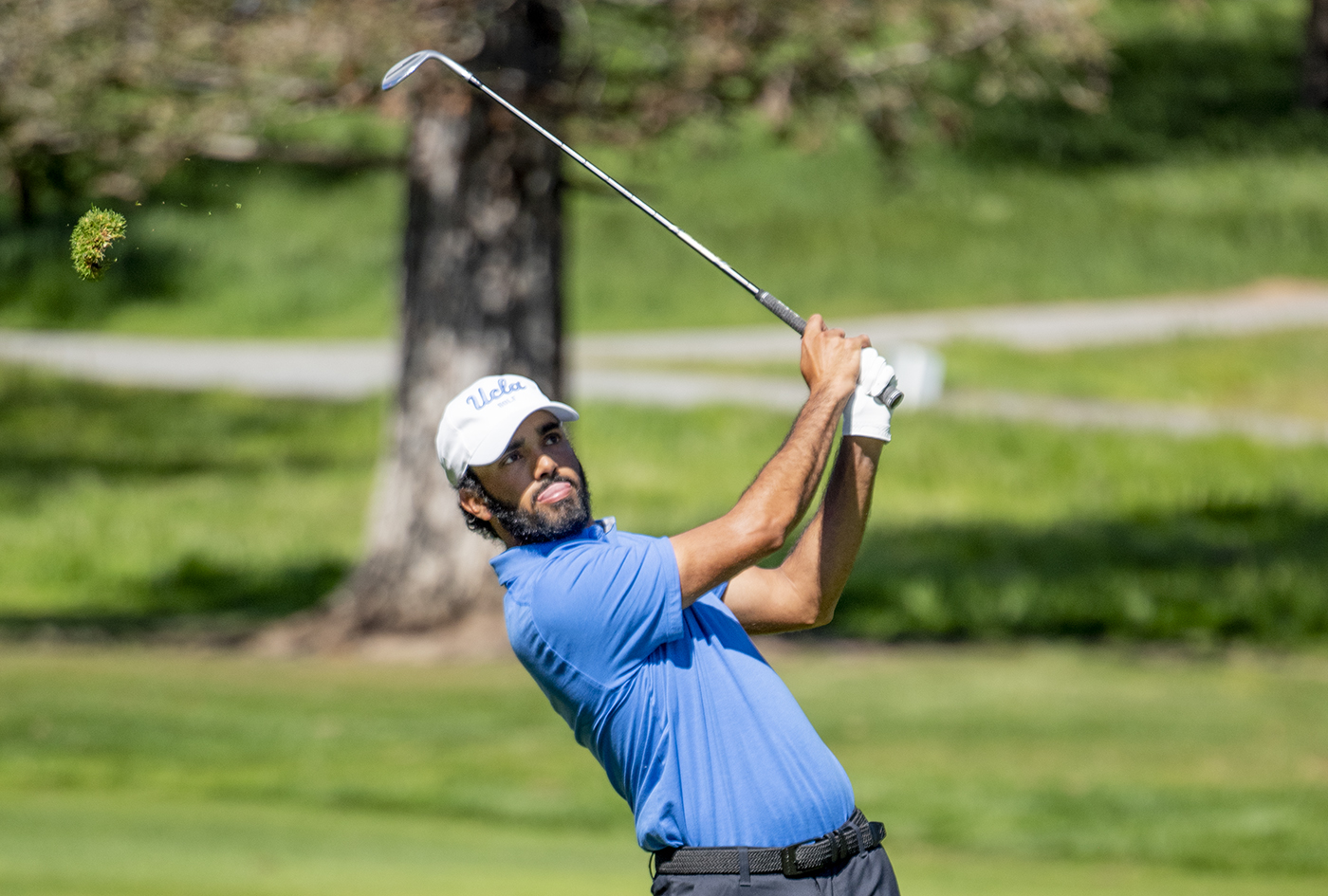 UCLA men's golf came in last place at the Pac-12 championship, running from Monday to Wednesday. Senior Devon Bling's final-round 6-under 66 was the Bruins' lowest round of the week. (Jeremy Chen/Daily Bruin)
The Bruins are returning to Westwood last in the conference.
UCLA men's golf competed in the Pac-12 championship this past week at Mayacama Golf Club in Santa Rosa, California. The team finished in 12th place after posting a 32-over 1471, 73 strokes behind the winner, Arizona.
While the Bruins posted their tournament-best 5-under 355 on the final day, the deficit following the opening three rounds was too much to overcome. Coach Derek Freeman and the players were not made available for comment after the tournament.
Seniors Eddy Lai and Devon Bling – in what was potentially their last collegiate tournament – were the team's best performers. Lai finished in a tie for 22nd with a 3-under 285. Bling found his stride after a third-round 5-over 77, posting the Bruins' best round of the week with a 6-under 66 on the final day. He finished the tournament in a tie for 28th with a 1-under 287.
Junior Bryan Wiyang Teoh finished in a tie for 46th with a 5-over 293. Junior Kengo Aoshima ended in a tie for 60th with a 13-over 301. Sophomore Mason Greene finished in 69th place with a 20-over 308, and freshman Dylan Vizanko's 26-over 314 landed him in 71st place.
After winning the team and individual titles at the Lamkin San Diego Classic in early March – a tournament in which four Pac-12 teams were represented – the Bruins' tournament finishes took a turn for the worse.
The Pac-12 tournament presented an opportunity to rebound from eighth-, 16th-, 17th- and 17th-place finishes in the team's last four tournaments, but the 12th-place finish marked back-to-back weeks at the bottom of the leaderboard.
The rest of UCLA's season is uncertain as it now awaits the announcement of the NCAA regional competition selections.
Wang is currently a Sports contributor on the men's and women's golf beats.
Wang is currently a Sports contributor on the men's and women's golf beats.