UCLA ER nurses protest for patient safety, improved working conditions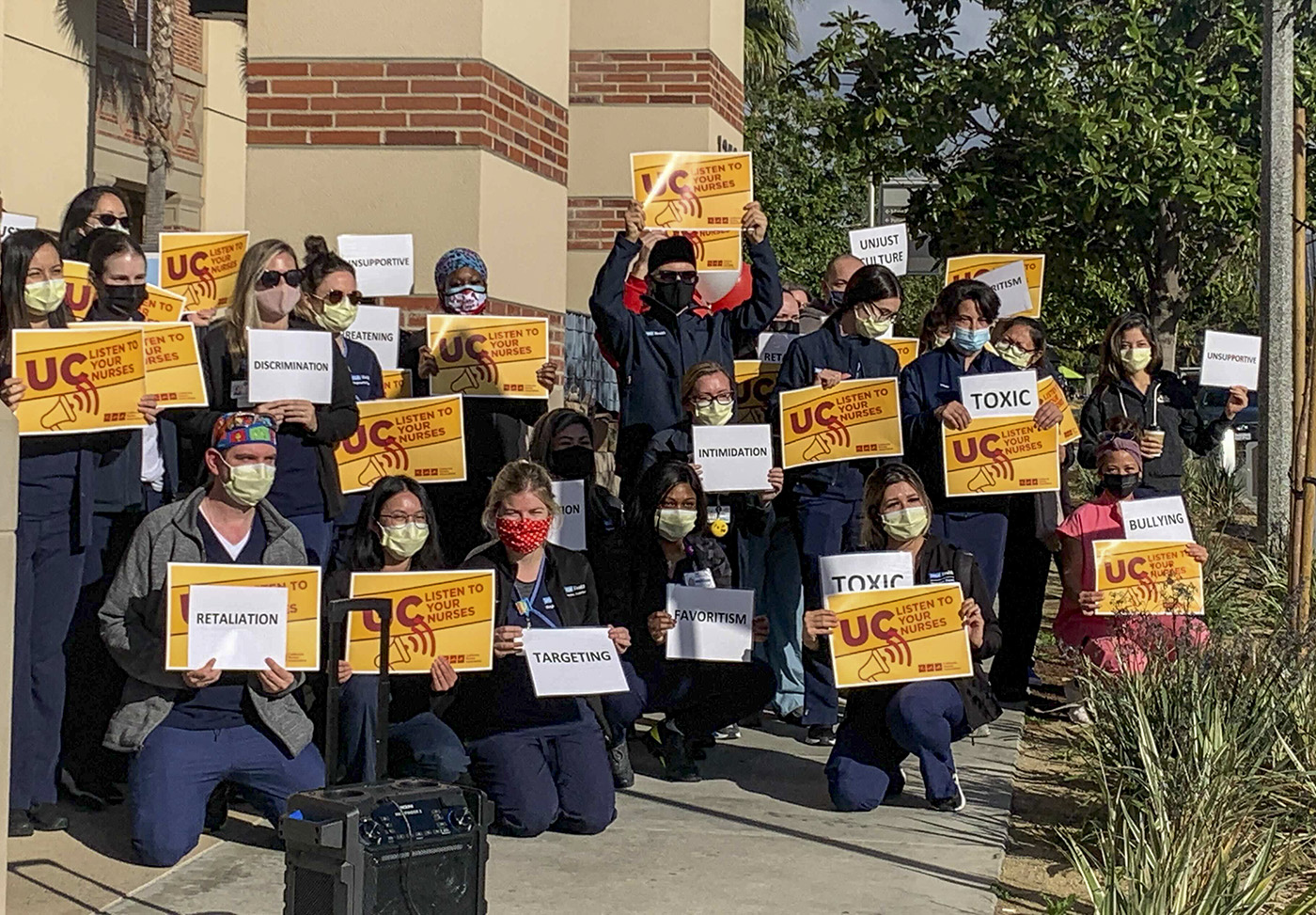 UCLA nurses at the UCLA Santa Monica Medical Center protested against UCLA Health's inaction regarding their concerns about patient safety Monday morning. (Courtesy of Danna Castro Galindo)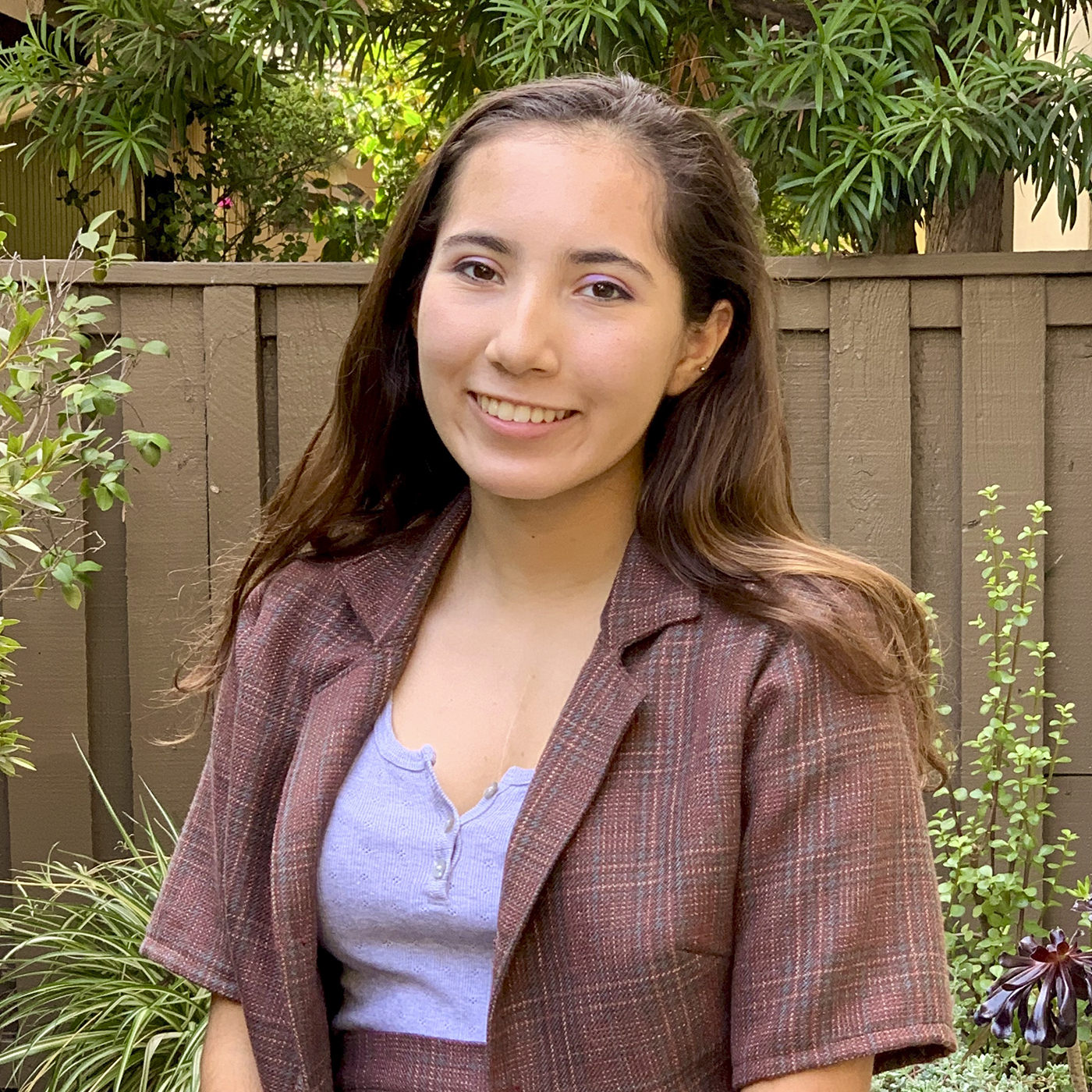 Correction: The original version of this article incorrectly stated that UCLA Health will work with nurses. In fact, UCLA Health is currently working with nurses.
This post was updated April 28 at 5:56 p.m.
UCLA nurses protested in front of UCLA Santa Monica Medical Center on Monday morning, calling on UCLA Health management to address unsafe emergency room working conditions and high staff turnover.
Approximately 30 nurses gathered as part of the California Nurses Association/National Nurses United to raise awareness about patient safety concerns that have been ongoing since November.
Nurses at UCLA Santa Monica Medical Center sent their management a petition in November to address unsafe working conditions in the ER, followed by another letter in March demanding action be taken. However, UCLA management has yet to address their concerns, and nurses who signed the petition faced retaliation from UCLA Health, said Paul Waters-Smith, a labor representative for CNA/NNU, in an emailed statement.
Phil Hampton, a UCLA Health spokesperson, said in an emailed statement that UCLA Health is working with nurses to address issues related to the UCLA Santa Monica Medical Center Emergency Department.
Some COVID-19 patients who arrive at the emergency room wait out of the nurses' line of sight behind a concrete wall without a call button, potentially putting patients at risk, said ER registered nurse Benjamin Cioppa-Fong, in a CNA/NNU press release.
Graci Bebeau, a registered nurse and chair of the Emergency Department Unit Practice Council at UCLA Santa Monica Medical Center said at the protest that conditions at the ER have been compounded by an increase in staff turnover due to mental and physical burnout.
"All of that equates to working short-staffed on a daily basis and working with a staff that isn't as experienced," Bebeau said.
Lisa Pettinelli, a charge nurse at UCLA Santa Monica Medical Center, said the ER has lost approximately five nurses and three to four emergency trauma technicians since the beginning of the year, some of whom quit because of fears of being fired after being targeted for investigations.
"When nurses raise concerns or take initiative, those nurses often find themselves under attack or targeted for retaliation by our management," Bebeau said.
Pettinelli, who has worked at the medical center since 2001, said at the protest she is one of several nurses currently under investigation by ER management.
"Since we started raising our concerns, they started to retaliate against us," Pettinelli said at the protest. "I've been investigated. I've been mistreated. I've had vacations and schedule changes made that are adverse to me."
Cioppa-Fong said he is also being investigated by UCLA for spending his own money to buy a wireless doorbell for patients to call for help when they arrive at the ER, according to the press release from CNA/NNU.
"People are not performing at their best because they're nervous (about retaliation)," Pettinelli said. "You can't be cautious when you're emergency room nursing."