What's Poppin': March Recap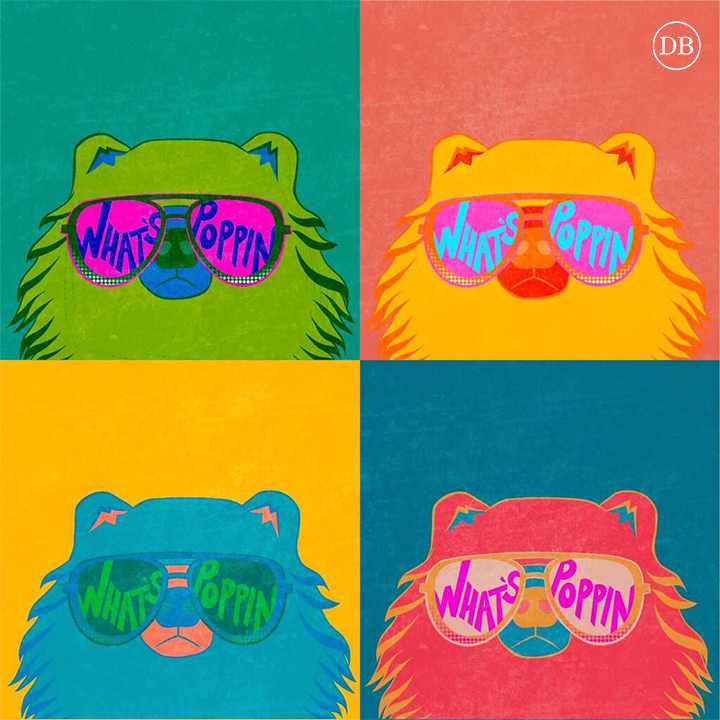 (Courtesy of Nicolette McConn)
April 26, 2021 12:24 p.m.
This podcast incorrectly identified Meghan, Duchess of Sussex, as a former duchess. In fact, Meghan is the current Duchess of Sussex. The podcast also incorrectly stated that Prince Harry and Meghan stepped down from their royal positions as Duke and Duchess of Sussex. In fact, Prince Harry and Meghan still retain their titles as Duke and Duchess of Sussex and are no longer working members of Britain's royal family.
This post was updated June 1 at 4:41 p.m.
Alan Zelin: Welcome to the first episode of What's Poppin,' a Daily Bruin podcast on all things pop culture. Today's episode is our March Recap, where we'll talk about three of the biggest pop culture moments from the past month. To kick it off, here's Ashley Torres with some thoughts on the Meghan Markle and Prince Harry Interview.
–
This segment of the podcast contains sensitive material that some may find triggering or disturbing. If you or someone you know is suicidal, please, seek proper medical assistance through your physician or local ER, or call the suicide prevention hotline at 800-273-8255 or text the Crisis Text Line at 741741. Both programs provide free, confidential support 24/7.
Ashley Torres: Meghan Markle admitted to Oprah that she experienced suicidal thoughts during her pregnancy with her first-born due to pressures from the royal family and the British tabloid press. She explained that royal life was isolating, and the lack of support from the institution simply worsened her mental health. After addressing these stresses with the palace, she was met with a candid response: Start quote- "It wouldn't be good for the institution." -end quote. Markle revealed the lack of support motivated her to reach out to a friend and confidant of Harry's mother, Princess Diana, to express her mental struggles, start quote "who else could understand what it's actually like on the inside?" -end quote
Markle also provided details on the royal's family response to her pregnancy. The institution had no intention of providing the child with security nor a royal title. In addition, she stated that there were start quote- "concerns and conversations about how dark his skin might be when he was born." -end quote. While Meghan and Harry did not disclose who expressed such "concern," they note the information was relayed to her from Harry, who refuses to share that conversation with the public. Following the premiere of the interview, Oprah informed CBS the member in question was not the Queen or the late Prince Phillip.
The conversations Prince Harry and Meghan shared with Oprah shined a spotlight on the unspoken realities of the royal family and the British media, which contributed a great deal to the couple's decision to step down from being working members of Britain's royal family in February 2021. Harry commented that the tabloids were, -start quote "bringing out a part of people that was racist and how it was charged… and that changed the threat, that changed the level of death threats, that changed everything."-end quote.
During the last segment of the interview, Oprah receives a tour of the couple's spacious home in Montecito, California and reveals the gender of their second child: a girl. The couple close the interview by stating that their new lives are -start quote "greater than any fairytale you've ever read." -end quote
Ashley Torres: Now onto Alan, with a recap of music's biggest night, the 2021 Grammy's.
–
Alan Zelin: The Grammy's have had a tumultuous past few years. After the infamous "step up" comment by longtime chairman of the Recording Academy Neil Portnow in 2018 and his successor Debora Dugan's claims of widespread corruption, this year's boycott by artists such as The Weeknd and Zayn Malik did little to boost the award show's reputation. But after several not-so-great virtual award shows over the past year, the 2021 Grammy's, hosted by Trevor Noah, were actually pretty good.
It was nice to see younger artists performing and less of the weird musical pairings the Grammys are known for. The opening performances from Harry Styles, Billie Eilish and Haim were, as many Twitter users pointed out, reminiscent of the British TV show "Later…with Jools Holland," and it was nice to see artists appreciating other artists. Megan Thee Stallion and Cardi B's electrifying performance of WAP, Dua Lipa's fun disco set and Taylor Swift's cottage core medley were all a treat to watch. Lil Baby's performance of "The Bigger Picture" included a reenactment of a police brutality situation, a verse from rapper Killer Mike and activist Tamika Malroy delivering a speech calling on President Biden to do more for social justice. But there were still some reminders of the old Grammy's, like John Mayer's appearance during the women in country segment.
Megan Thee Stallion was the clear winner of the night, taking home three Grammys including Best New Artist and Best Rap Song, an award she shared with Beyonce. Speaking of Beyonce, Queen B is now the most awarded woman in Grammy's history, yet only one of those is in a major category. H.E.R took home her fourth Grammy after her Song of the Year win for "I Can't Breathe." Taylor Swift's Album of the Year win makes her the first woman to win that award three times. Although Phoebe Bridgers didn't take home any awards this year, Fiona Apple's wins in the Rock and Alternative categories were well deserved. But Billie Eilish's Record of the Year win and her insistence that Megan Thee Stallion should've won it remind us how far the Grammy's still have to go. Through better transparency and reform to the voting process, the Grammy's can begin to rebuild trust amongst its viewers and maintain relevance within the music industry.
–
Alan Zelin: To finish this episode off, here's Carlos with some news on Lil Nas X's Montero music video.
Carlos Lopez: On Friday, March 26, Lil Nas X dropped the highly anticipated music video for his new single "Montero (Call Me By Your Name)." While the music video was released less than a week before the end of the month, it has garnered over 67 million views as of April 1, 2021, and it has continued to cause a uproar on social media.
The video itself showcases mythical and religious imagery and themes as it follows Lil Nas X exploring a world known as Montero, where anyone is able to express themselves freely. When Lil Nas X is forced to confront a part of himself that he has repressed, which is represented by a serpent-like creature reminiscent of the serpent from the biblical tale of Adam and Eve, he is entranced and embraces the creature. As a result of his actions, he is enchained and publicly punished in front of a colosseum of people, and as he is forgiven and seen floating into the sky, Lil Nas X takes matters into his own hands. He gracefully uses a pole to travel to the Underworld and confronts a figure that shares a striking resemblance with the devil. Lil Nas X utilizes his dancing abilities to seduce the devil and ultimately kills him and claims his throne and power.
Many took to social media to express their thoughts on Lil Nas X and the music video, and there was a clear divide between major audiences. Some people applauded Lil Nas X for his ability to showcase a common experience prevalent in the LGBTQ+ community in which many are forced to hide key parts of their identity in an attempt to shield themselves from prejudice, discrimination and violence. The music video also brought light to the struggle LGBTQ+ people encounter when they face religious institutions and its devotees as many are ridiculed and ostracized for being queer. On the other hand, some people saw the video as a direct attack on religions such as Catholicism and Christianity due to its "explicit" imagery and depiction of the devil. Some even claimed that Lil Nas X's fanbase is predominantly young and such images could further confuse impressionable children.
In the end, while Lil Nas X is at the forefront of public controversy, he continues to use his platform as a Black gay man to create spaces for queer people and people of color.
–
Alan Zelin: Thank you for tuning in to this week's episode of What's Poppin'. You can find all of our episodes on Spotify, Apple Podcasts or SoundCloud and be sure to visit dailybruin.com to access the show notes.
This podcast episode was directed by Alan Zelin, written and hosted by Alan Zelin, Ashley Torres and Carlos Lopez, and produced by Anna Syed, who was also our sound engineer. The cover art for this podcast was made by Nicolette McConn. Once again, thank you for tuning in to What's Poppin'. See you next time!
SHOW CREDITS:
Hosts: Alan Zelin, Ashley Torres, Carlos Lopez
Writers: Alan Zelin, Ashley Torres, Carlos Lopez
Sound Engineers: Anna Syed and Jamie Jiang
Cover Art: Nicolette McConn
Director: Alan Zelin
Producer: Anna Syed