Men's volleyball falls to Pepperdine, misses chance at automatic tournament bid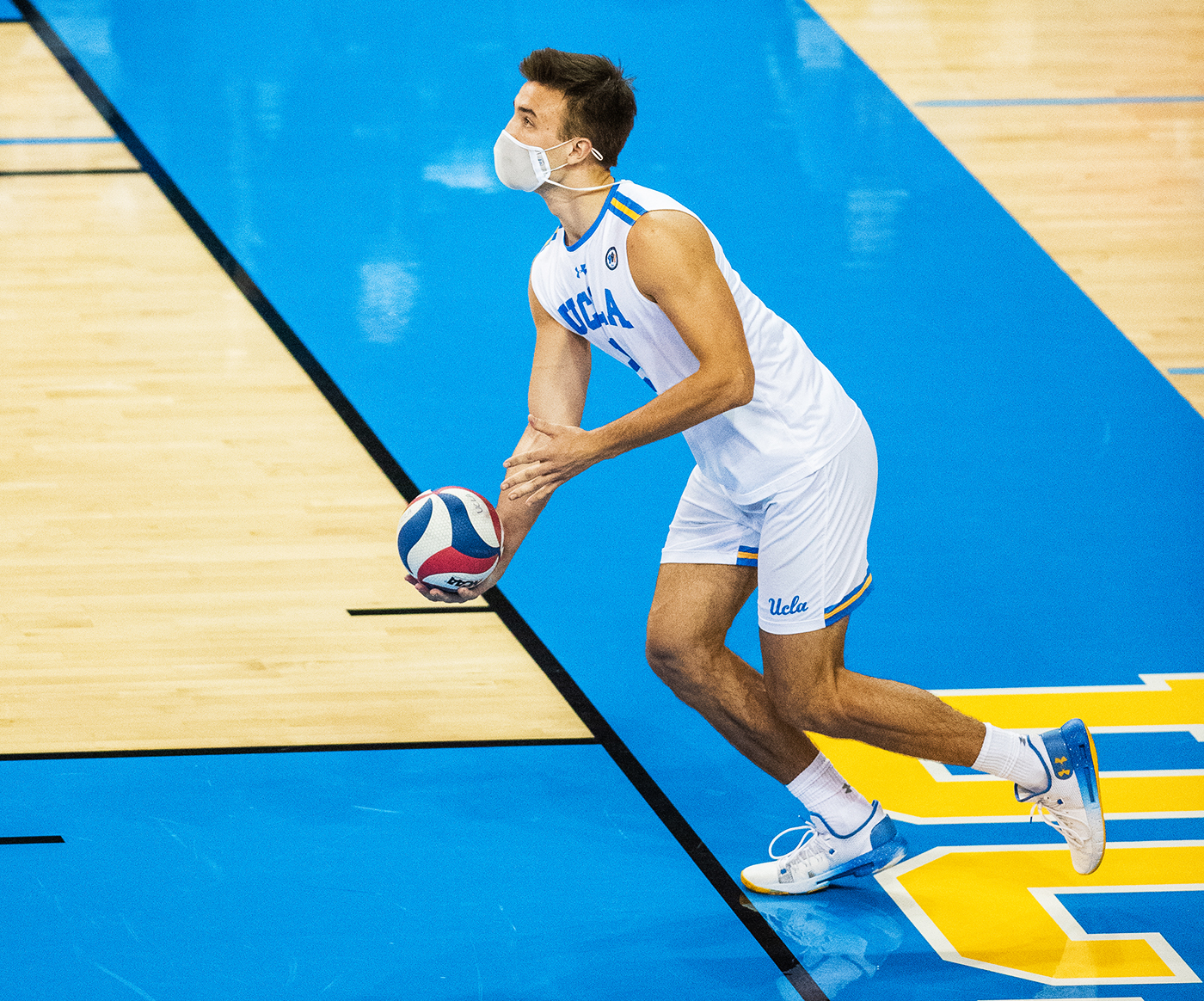 Sophomore outside hitter/opposite Cole Ketrzynski matched his season-high with a .500 hitting percentage in No. 2 seed UCLA men's volleyball's MPSF tournament semifinal loss Friday. (Lillie Yazdi/Daily Bruin)
Men's Volleyball
---
| | |
| --- | --- |
| No. 3 seed Pepperdine | 3 |
| No. 2 seed UCLA | 0 |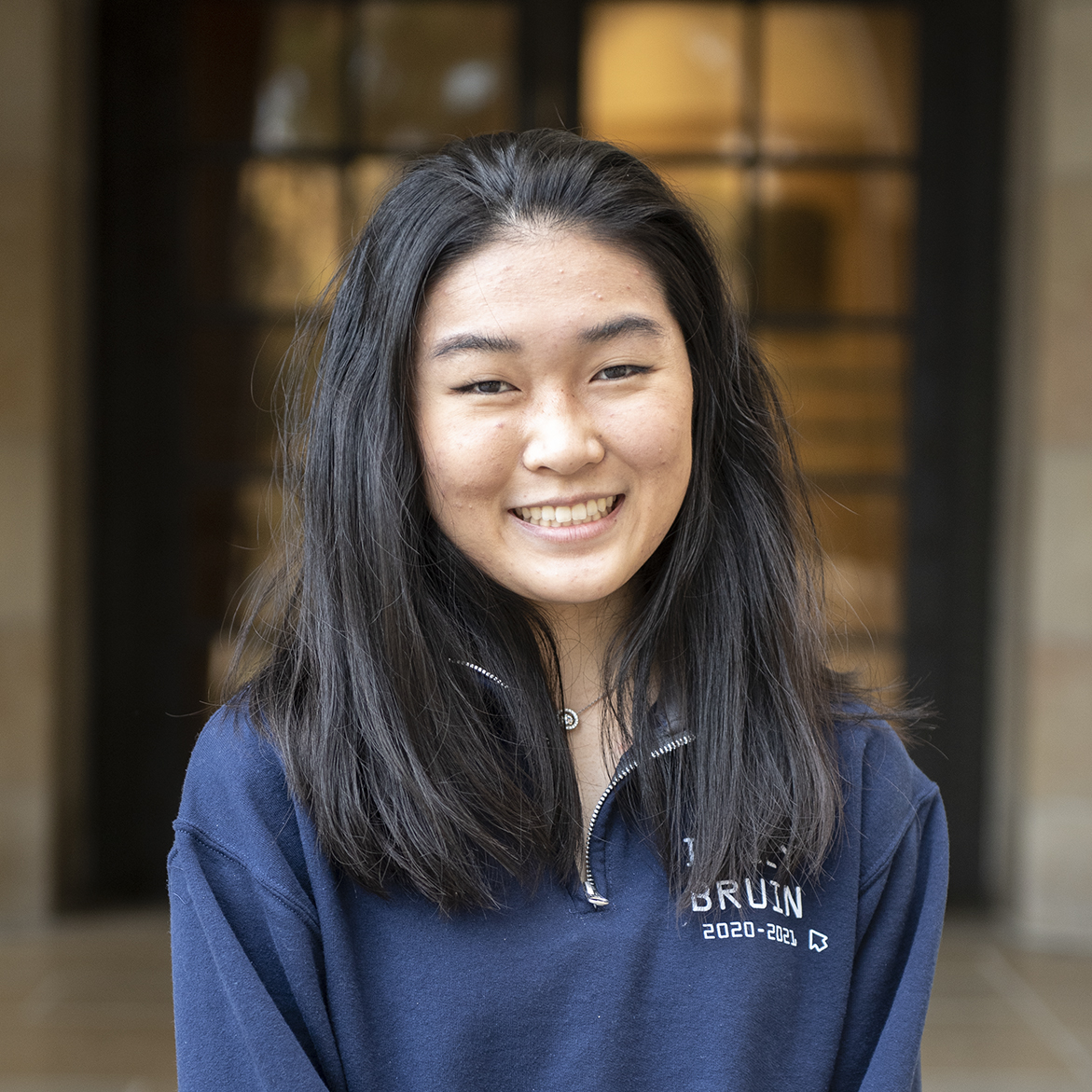 The Bruins missed their shot at an automatic bid to the NCAA tournament.
No. 2 seed UCLA (15-6, 14-5 MPSF) was upset by No. 3 seed Pepperdine (13-5, 11-5) in the Mountain Pacific Sports Federation championship semifinals on Friday in Provo, Utah in straight sets 20-25, 23-25, 24-26.
Coach John Speraw said the team was missing four would-be starters, including redshirt senior outside hitter Austin Matautia and All-MPSF All-Freshman nominees outside hitter Ethan Champlin and redshirt freshman outside hitter/opposite Merrick McHenry.
"Obviously, they're amazing players and big pieces for us," sophomore outside hitter/opposite Cole Ketrzynski said. "We have a really deep team, so I think everyone on our team can step up and take on any role they need, but it always sucks when you don't have guys with you that you'd love to have."
Ketrzynski contributed to the Bruin attack with 17 kills, tying his season-high .500 hitting percentage, with redshirt sophomore opposite/outside hitter Kevin Kobrine also hitting .400 for 15 kills. Sophomore outside hitter Alex Knight entered into the lineup as well, hitting .429 and pitching in nine kills.
"(Knight) stepped up huge – he's swinging, getting all the kills, (he) played amazing," Ketrzynski said. "(Sam) Kobrine, one hell of a setter, amazing setter. We have a great offense. We've trained, we've worked hard, so I think all our guys are ready to fill in where it's needed."
After a first-round victory over No. 7 seed Concordia University Irvine without key players, the team struggled with its newly adjusted lineup Friday. Ketrzynski switched as well – moving to play on the left instead of the right – a position he had covered for most of the season.
Speraw said the Bruins lost a lot of point-scoring opportunities against the Waves.
"It was a fairly close match, closer match than maybe a 3-0 final score indicates," Speraw said. "There's just a couple random plays there where we weren't very clean, and shoot, of course not. We just rolled this team out last week."
With the blue and gold dropping the first period by five points, the second and third sets saw brief back-and-forth leads between the two teams, but Pepperdine ultimately prevailed, out-acing UCLA four to one.
Despite outhitting the Waves .432 to .423 and surpassing them in almost every category, the Bruins were unable to win a single set. Pepperdine would take three straight sets and the victory.
"It's a rare day when you outdig, outhit, outblock your opponent and lose in three," Speraw said. "And so I am proud, particularly in the third set … for us to come back and actually take a one-point lead there. A lot of fighting, a lot of heart there."
The ninth-year coach also reflected on the season's hurdles and its surprising outcome.
"This season as a whole has been tremendous," Speraw said. "I wasn't sure we were going to have a season, and then I wasn't sure we were going to have more than 10 matches. … We're down a bunch of guys, reintegrated another setter, I wasn't sure this was going to be a very good year at all. … Here we are. And for us to be in this position – to play so well in the MPSF – and to have this opportunity to put ourselves in the conversation for an NCAA tournament, I think is a tremendous achievement."
UCLA will find out if it will receive an at-large bid at the selection show for the NCAA National Collegiate Men's Volleyball Championship tournament at 10 a.m. Sunday, April 25 at ncaa.com.
Yu is currently a Sports contributor on the men's volleyball beat. She was previously a contributor on the cross country and track & field beats.
Yu is currently a Sports contributor on the men's volleyball beat. She was previously a contributor on the cross country and track & field beats.