Women's tennis looks ahead to Pac-12 championships in unprecedented season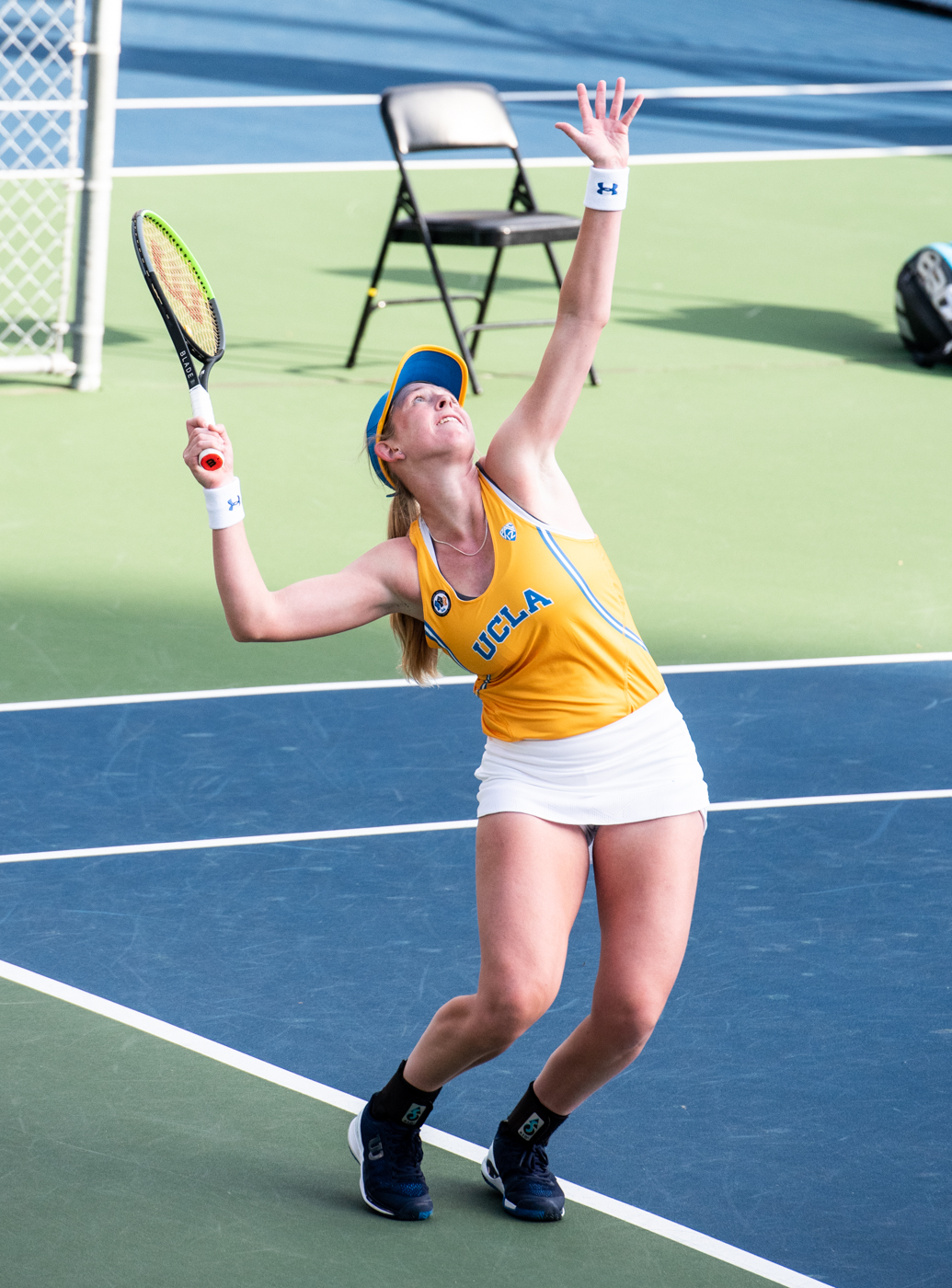 Since coming back from injury, junior Elysia Bolton has played in four singles matches and six doubles matches, winning all of the former and four of the latter for No. 5 UCLA women's tennis.(Alex Driscoll/Daily Bruin staff)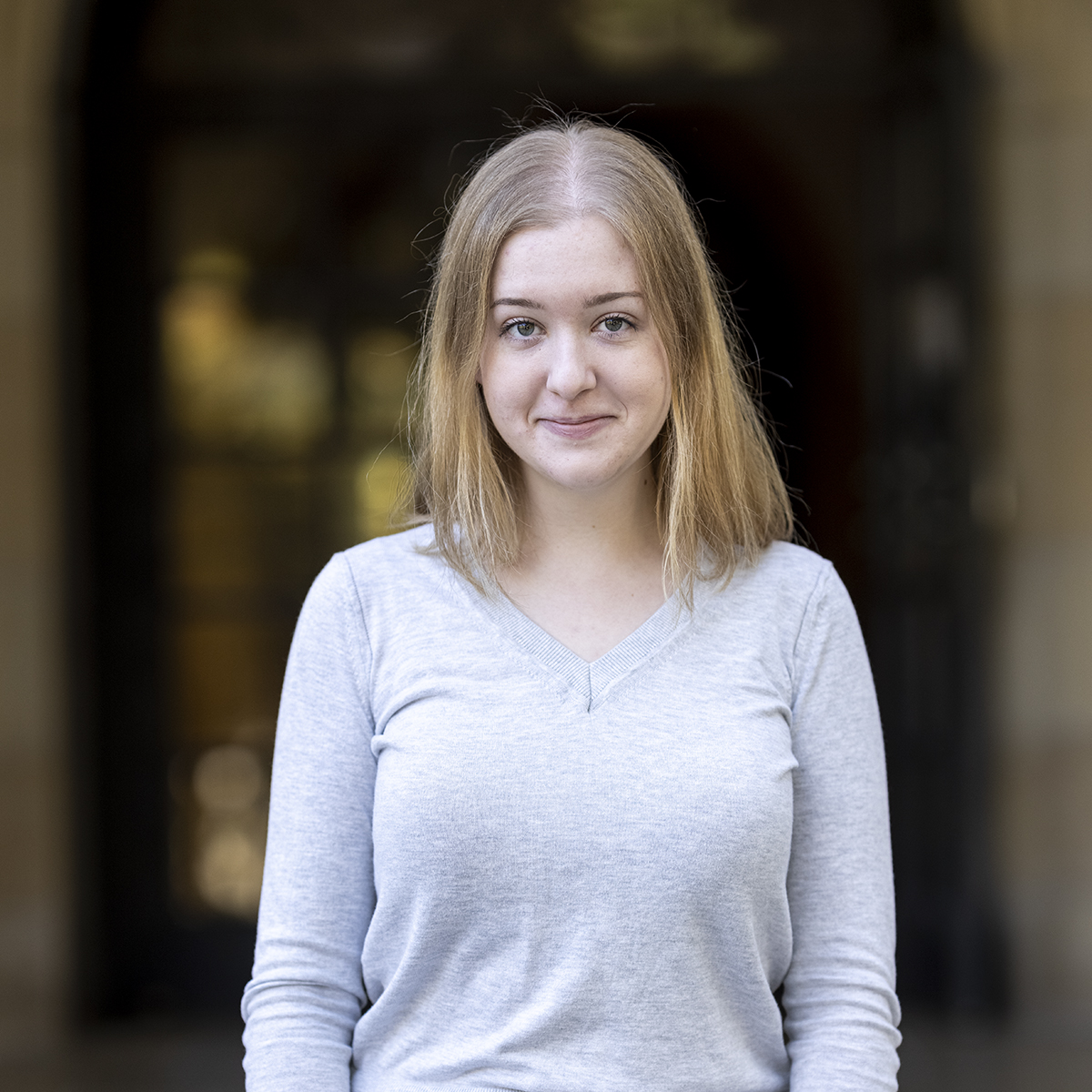 The Bruins hadn't played a match in 10 months because of a shortened COVID-19 season in 2020 and a delayed start to the 2021 season.
Upon finally returning to play, they lost junior Elysia Bolton for six matches a month into the season because of a severe ankle sprain.
Despite these setbacks, No. 5 UCLA women's tennis finished the regular season with a 17-3 record, its best record in seven years in seasons in which it played at least 20 matches. The blue and gold also swept its Pac-12 opponents 10-0 and finished the season with a nine-game winning streak.
Coach Stella Sampras Webster said she is thankful to see her whole team healthy and playing well following its regular-season-ending win against Pepperdine before heading into Pac-12 championships.
"Our players are just playing some really good tennis," Sampras Webster said. "Things are just coming together, and we're really thankful that we've got our full team back, everyone's healthy right now and it just shows what a talented team we have."
Since Bolton's return to the lineup, the Bruins have not dropped a match. The junior has claimed victories in all four of her post-recovery singles matches, and four of six doubles matches.
Bolton said she has felt confident in the way she's been playing since returning from injury, and that she will be ready for the Pac-12 tournament.
"I'm feeling really good," Bolton said. "I'm putting in a lot of work on and off the court, ankle's feeling a lot better now than it was a few weeks ago. I don't have any hesitations about my ankle now, still working on my fitness but I'm going to be ready for Pac-12's to keep this win streak going."
When Bolton was sidelined, not only did the Bruins lose the nation's No. 9 singles player, but they also lost the No. 1 ranked doubles combination of Bolton and graduate student Jada Hart. Bolton played doubles with four different partners since her return, giving Sampras Webster the opportunity to test different combinations ahead of Pac-12 championships.
Sampras Webster said after UCLA's win against California that Bolton's return boosts team confidence with her reentry in both singles and doubles.
"A big difference is having Elysia Bolton back in our lineup in both singles and doubles," Sampras Webster said. "She's one of our top players and for her to be back, I think it just gives the team so much confidence."
The Bruins did not suffer other injuries this season, but the COVID-19 pandemic remained a looming presence over the season, threatening to cancel games or cause outbreaks among the team. While UCLA managed to avoid any conflicts with the pandemic, other collegiate women's tennis teams experienced cancellations because of COVID-19 concerns.
After her victory over Pepperdine's Ashley Lahey on April 14, No. 8 singles player sophomore Abbey Forbes said gratitude for being able to play this season has helped her play well in every match.
"What helps me is just remembering to be grateful for the moment," Forbes said. "I just focused on the fact that I get to play the sport that I love during a global pandemic. I was grateful I got to play that third set against (Lahey) , but I think in all of my matches as a collective, I'm just grateful to be playing."
Starting Saturday, UCLA will face either Washington State or Colorado in the second round of the Pac-12 championships following a bye from the first round as the No. 1 seed. Sampras Webster said continuing to build and staying healthy are two keys heading into the Bruins' postseason play.
"It's nice to be coming together right now towards the end, and we still have a lot more tennis to play so we want to keep building and staying healthy," Sampras Webster said. "I really like where our team is at right now."
Simons is currently an assistant Sports editor on the baseball, women's tennis, men's tennis, swim and dive and rowing beats. She was previously a reporter on the baseball and women's tennis beats.
Simons is currently an assistant Sports editor on the baseball, women's tennis, men's tennis, swim and dive and rowing beats. She was previously a reporter on the baseball and women's tennis beats.