Women's water polo shows depth, improved scoring ahead of match against No. 1 USC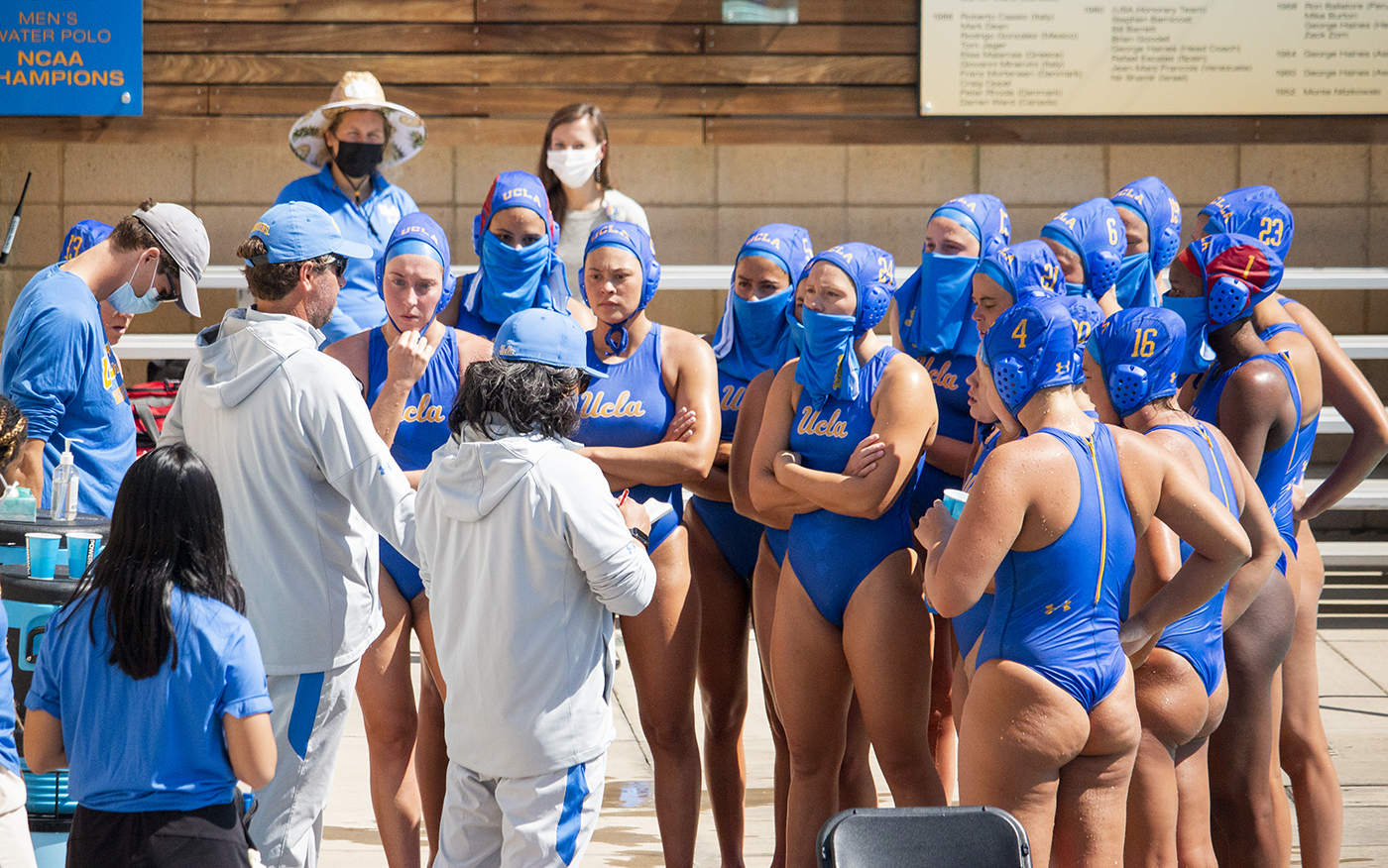 Seventy-five percent of UCLA women's water polo's student-athletes have registered a point this season, a result of the culture and emphasized importance of depth set in place by coach Adam Wright. (Christine Kao/Daily Bruin staff)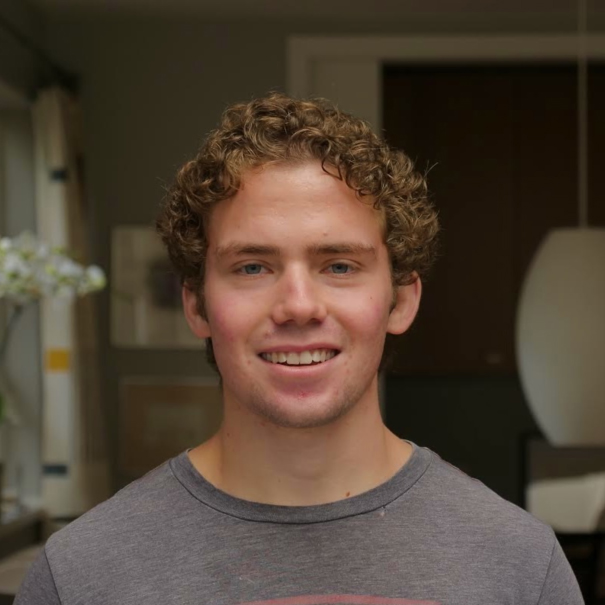 April 19, 2021 12:09 p.m.
The Bruins' success hinges on their depth, according to junior utility Katrina Drake.
In a season in which COVID-19 restrictions have limited the number of players that can travel to away contests, No. 3 UCLA women's water polo (10-2, 8-2 MPSF) has opened its season with 10 of its 12 games on the road. Nonetheless, the Bruins have received contributions from top to bottom, with 18 of the 24 players on the roster – excluding goalkeepers – registering points thus far.
"We don't want to rely on a couple of players," said coach Adam Wright. "We're only as good as every last person in our program, and one thing I'd like to think is we have good depth."
UCLA's latest road trip saw the emergence of sophomore attacker Fiona Kuesis, who was held without a point and tallied just one shot in the first nine contests of the season before a breakout two-goal performance in a triple-overtime victory against No. 5 Arizona State.
Scoring more goals in one game than she did during the entire 2020 campaign, Kuesis said the coaching staff trusts every player on the roster to step up when their number is called.
"I think one of our biggest advantages is that Adam has trusted every single person who he brings in, and anybody can step up at any time," Kuesis said. "That really attests to our depth and to the fact that we have complete trust in each other and we have complete trust that whoever's put in the position to actually score the goal will get it done."
Goals from Kuesis and other players, including junior center Ava Johnson and junior attacker Val Ayala – a duo that tied for fifth on the team in scoring last season – have filled a void left by sophomore utility Abbi Hill. The First-Team All-American has been held scoreless in half of the Bruins' games after averaging nearly two goals per game in her freshman season to lead UCLA in scoring.
Prior to the four-game slate against Arizona State and No. 13 Indiana last weekend, senior attacker Roxy Wheaton said the team was confident Hill would get back on track sooner rather than later.
"It's a lot of pressure just being on the team, and definitely being one of the younger stars is hard," Wheaton said. "But she's a very strong woman, and she'll definitely be able to get back to where she's comfortable being."
Hill did just that Tuesday, erupting for a first-quarter hat trick and ultimately finishing with a season-high-tying five goals coupled with an assist and a pair of steals.
Even with the reemergence of Hill, the Bruins don't plan on changing their game plan anytime soon.
"We're never really playing for one player," Wheaton said. "If one player on our team isn't hitting the marks where maybe she has in the past, you know, we're a team, we're a family and other people step up."
Despite a regression on the defensive end, UCLA has increased its scoring output from a season ago. One potential reason for the offensive growth is an uptick in assists. After averaging 7.62 assists per game in 2020, the Bruins are averaging 9.5 assists per game in their last six contests.
Drake said ball movement has been emphasized on the offensive end this season.
"I think it's a really special thing that we have going on on our team that we are so deep," Drake said. "We don't focus on just getting the ball to seemingly the best shooter, we truly do work through everyone, and we try to keep the ball on offense until there's an opening and a smart decision. That allows for smarter play just because it's not like we're trying to force anything – it truly is whoever is open gets the go-ahead, which I think is awesome."
Next up for UCLA in its quest for its first national championship since 2009 is a doubleheader matchup against undefeated No. 1 USC. The Bruins' depth will be put to the test against a Trojan squad that has allowed just over seven goals per contest through 16 games.
"I think right now we're willing to do anything – we're willing to do whatever it takes to be the best," Drake said. "Holding each other accountable, but also being there for one another to push ourselves to be the best that we can be every day just so that, when we do go into postseason, we know that we've given it everything we have and that we are prepared for any team we see."
Settleman is currently an assistant Sports editor on the gymnastics, women's soccer, women's golf, women's water polo and men's water polo beats. He was previously a contributor on the gymnastics and women's water polo beats.
Settleman is currently an assistant Sports editor on the gymnastics, women's soccer, women's golf, women's water polo and men's water polo beats. He was previously a contributor on the gymnastics and women's water polo beats.