Opinion: Forceful evictions at Echo Park violate basic rights, set a dangerous precedent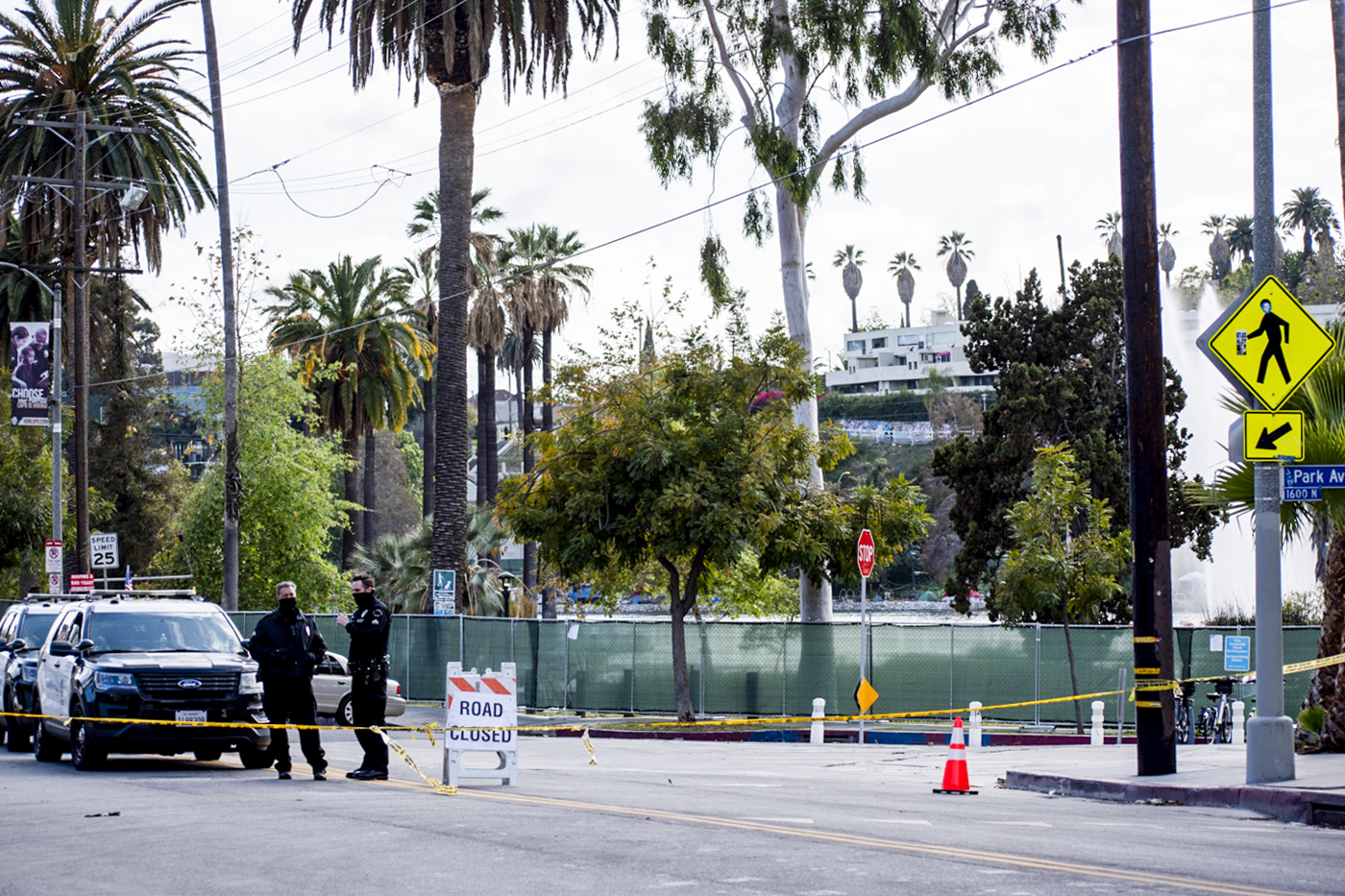 LAPD's forced dispersal of people experiencing homelessness in Echo Park upended a community, destroyed private property and set a dangerous precedent for how the city deals with homelessness. Moving forward, more sustainable solutions are needed. (Chelsea Westman/Daily Bruin)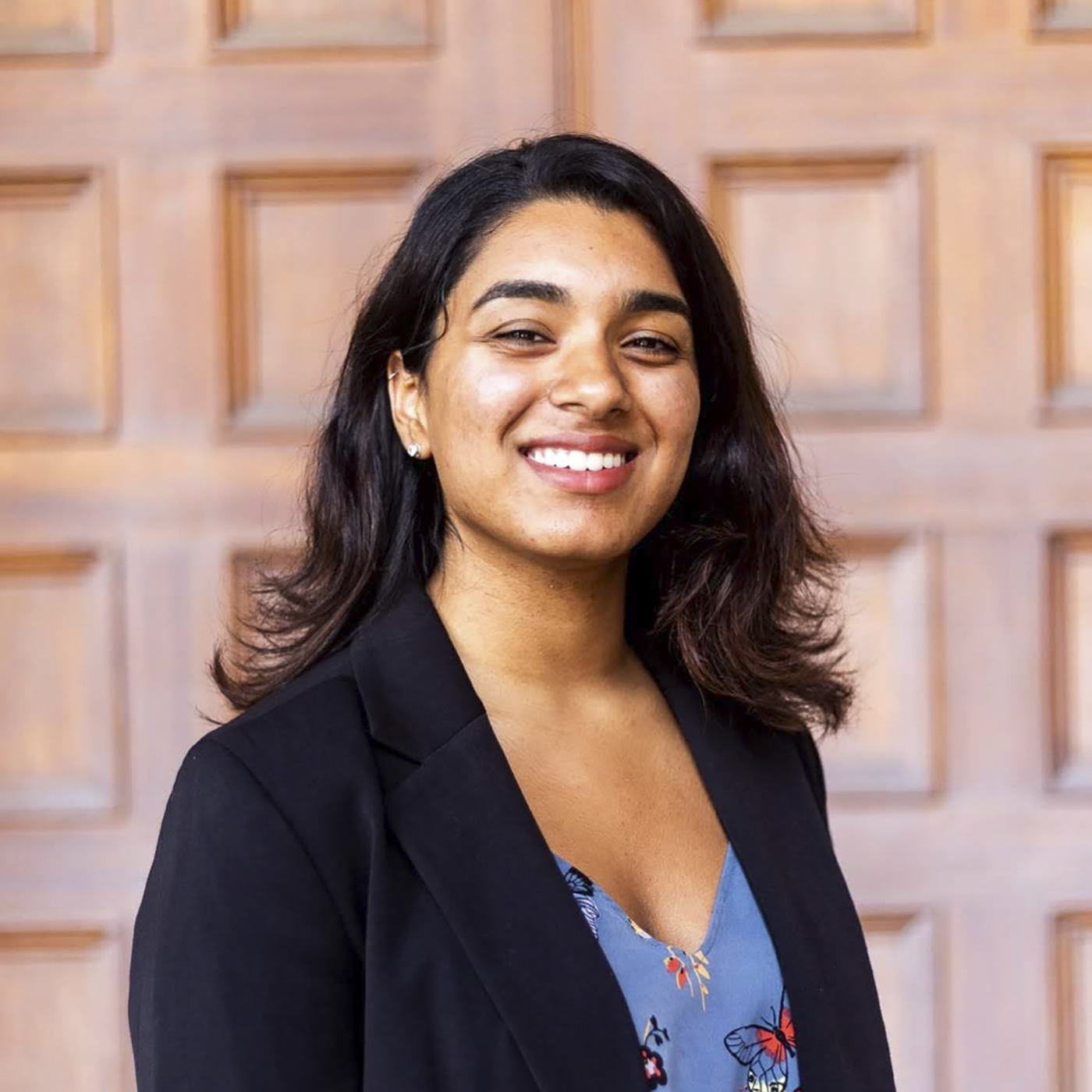 This post was updated April 18 at 5:43 p.m.
In the United States, we value freedom and autonomy for all – that is, unless you're experiencing homelessness.
On March 24, police cleared a homeless encampment in Los Angeles' Echo Park Lake where about 200 people lived. Signs gave residents only 24 hours to clear out, and police fenced the area off.
LA Councilmember Mitch O'Farrell ordered the clearing, which was part of a $500,000 plan to repair and restore the park.
The next day, protestors violently clashed with the police, as officers fired nonlethal and bean-bag rounds into the crowd, and people threw projectiles in response. The police arrested 182 people for failure to disperse.
The individuals living in Echo Park deserve basic rights just like anybody else. Los Angeles officials must commit to providing long-term solutions to its unhoused population instead of moving people from one area to the next. If the city is unwilling or unable to find permanent solutions, the least it could do is let people experiencing homelessness create – and maintain – spaces for themselves.
Homelessness has been a problem in Los Angeles for multiple years now. The number of people experiencing homelessness in LA County rose by 12.7% from 2019 to 2020 and is expected to rise by 86% by 2025 because of the pandemic-induced recession.
The people of Echo Park had a community. There was a communal kitchen with makeshift electricity, a social order and security provided by formerly incarcerated people. Furthermore, the encampment's sense of community was rounded out with a garden, a pantry and basic sanitation.
This was all but ignored during the sweep. People had to leave behind valuable personal items, which were eventually stuffed into trash bags and transported downtown for their owners to claim.
It is traumatizing to lose one's last social security net and sense of community, especially when done in such a violent manner.
Faculty experts from UCLA, USC, UCI and Occidental College signed a letter stating that the displacement of people from Echo Park should not be used as a template, and that the encampment was a thriving community that was destroyed. Placing people in temporary housing only adds to the cycle of endless displacement, they added.
Forced eviction is never a solution.
Shefali Varma, a third-year molecular, cell and developmental biology student and president of Project Lux, said people should not be forcibly removed from their communities.
"Especially with COVID and so much else going on, that can be a sense of stability, like the community that you've built around you, and being forced to give that up is really difficult," Varma said.
O'Farrell said 120 people were offered temporary housing through Project Roomkey, but that is not a long-term solution. To qualify for the program, one must be 65 years or older or have underlying medical conditions. Residents also must adhere to strict rules and curfew regulations with little free movement – a clear violation of privacy and loss of agency.
And despite the temporary fix it may bring, once the program eventually ends, these individuals will have to move elsewhere again.
"Project Roomkey is not a housing solution. It's a temporary stop-gap measure to temporarily get folks off the the street and into some sort of housing," said Andrew Lewis, co-chair of the Committee for Public Health and Homelessness for the North Westwood Neighborhood Council. "It's not permanent."
People experiencing homelessness deserve better.
Furthermore, these events could set a dangerous precedent. Mayor Eric Garcetti and O'Farrell have already deemed the sweeps of Echo Park a success. Councilmember Joe Buscaino has praised the effort and Councilmember Mike Bonin has pushed a similar program in Venice. Many constituents are hoping that their neighborhoods will see a repeat of the events at Echo Park.
Allison Chao, a fourth-year communication student and director of media for Bruin Shelter, said the county should adopt a care-based approach and focus on policies that provide affordable housing.
"Everyone has a right to public spaces, and it's pretty angering that rather than prioritize affordable housing, … our elected officials are choosing to further displace and fracture the communities of people experiencing homelessness," Chao said.
Garcetti seems to think otherwise. He called the Echo Park effort "the largest housing transition of an encampment ever in the city's history" – despite forcibly pushing people from their homes.
What Los Angeles needs are actual policy solutions to address the roots of the problem, such as high rent costs, the criminalization of homelessness, zoning laws, mental health issues and a myriad of other systemic reasons.
The causes of homelessness are not random. They are evident and the solutions are too – they're just not as easy as pretending people experiencing homelessness don't exist.
Unfortunately, many constituents might want housing solutions, just not near them. Politicians cannot cater to these interests, because they work for all the residents of their constituency – not a select few.
Just because these marginalized populations have been moved elsewhere doesn't mean the job is done.
Bal is a 2021-2022 assistant Opinion editor. She has been a columnist for four years, covering stories from UCLA student life to California politics. She is currently a fourth-year political science and sociology student.
Bal is a 2021-2022 assistant Opinion editor. She has been a columnist for four years, covering stories from UCLA student life to California politics. She is currently a fourth-year political science and sociology student.