Asian American professors worry about safety amid rise in anti-Asian attacks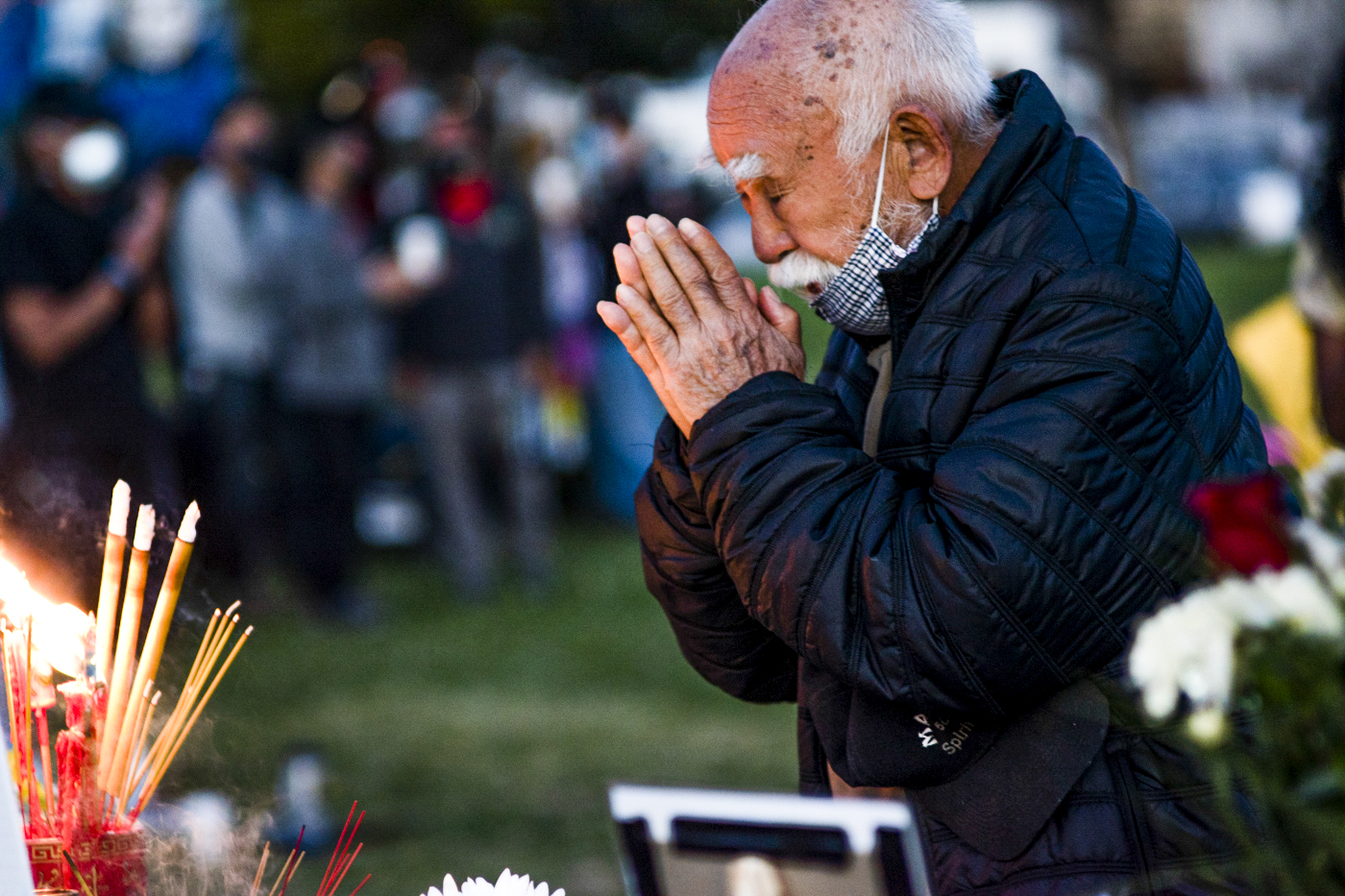 Some Asian elderly professors at UCLA said they have become concerned for their wellbeing and that of their loved ones with the rise of anti-Asian violence. Of these attacks, many have targeted older Asian individuals. (Chelsea Westman/Daily Bruin)
Ever since Frank Chang immigrated to the United States from Taiwan in 1979, he has never seen so much violence against Asian Americans.
Chang, an electrical engineering professor, is one of many Asian American professors who are unsettled by the rising Asian hate crimes and concerned about both their own safety and the safety of their families.
"I feel uncomfortable because it's something that's constantly in the back of my mind," Chang said. "I've never really been concerned until now."
Many of the high-profile attacks against Asian Americans have been against those who are elderly. A man attacked a 91-year-old Asian man in Oakland's Chinatown in January. Another person slashed 61-year-old Philipino man Noel Quintana across the face with a box cutter in Harlem in early February.
[Related link: Atlanta shooting evokes concerns for safety in the UCLA Asian community]
There have been more than 3,700 reported hate incidents against Asian Americans in the U.S. between March 2020 and February 2021, according to a national report by Stop AAPI Hate. The hate incidents include verbal harassment, shunning, physical assault and online harassment, according to the report.
An analysis of police department statistics across the U.S. by the Center for the Study of Hate and Extremism at California State University, San Bernardino has revealed anti-Asian hate crimes increased by 149% from 2019 to 2020.
Chang said he would occasionally receive uncomfortable racist remarks in the past, but this is the highest level of violence against Asians he has seen.
Chang feels safe in his own neighborhood, but he said he would not walk outside alone in areas like Chinatown because of fear of being targeted.
May Wang, a community health sciences professor, said she is now more careful about where she takes her family.
Wang added that she is having a difficult time grappling with the fact that many of the Asian American people being attacked have been older adults.
"It's taking hate to another level, to hurt an innocent elderly person, one of the most vulnerable people, who is not going to hurt you back," said Wang.
Some professors have had difficulty figuring out how to respond to hate crimes.
Hitoshi Abe, the director of the Paul I. and Hisako Terasaki Center for Japanese Studies, said he struggles to find the proper balance between expressing support and creating a divide based on ethnicity.
"I don't want to create segregation in groups by pushing identity, but I still want to lend support to other Asian communities and scholars," Abe said.
Abe said he is concerned when his family goes out to public areas because his wife is Japanese and Caucasian and his children are Japanese American, and he fears they will be targeted.
"These issues bring up the question of who is American and who is Asian," Abe said. "This is the world we are living in now, and I really wonder why people can't value diversity more."
Kyeyoung Park, an anthropology and Asian American studies professor, said one of the most immediate causes of violence against Asians in the U.S. is former President Donald Trump's rhetoric during the COVID-19 pandemic.
While speaking at a rally at the onset of the pandemic in June 2020, Trump referred to COVID-19 as the "Kung flu." He also called COVID-19 the "Chinese Virus" in tweets in March 2020.
This is hate speech that places all of the blame for the COVID-19 pandemic on Chinese individuals and other Asian Americans, Park said.
But anti-Asian hate is not new, Park said. This kind of rhetoric is a continuation of the myth of "yellow peril," she said. Yellow peril is the fear that people in the United States would be conquered and overpowered by East Asians.
"We have to figure out how to ban this racist rhetoric that is repeated by politicians and people in the media," she said. "Otherwise ordinary citizens think it's patriotic to act on it," she added.
Chang said more people should be united when fighting against racism.
"We have to work together and stand firm, especially with other ethnic groups," Chang said. "We definitely need to support other minority groups because we all fight for the same interests."