Women's tennis looks to end Pac-12 play undefeated in final matchup against USC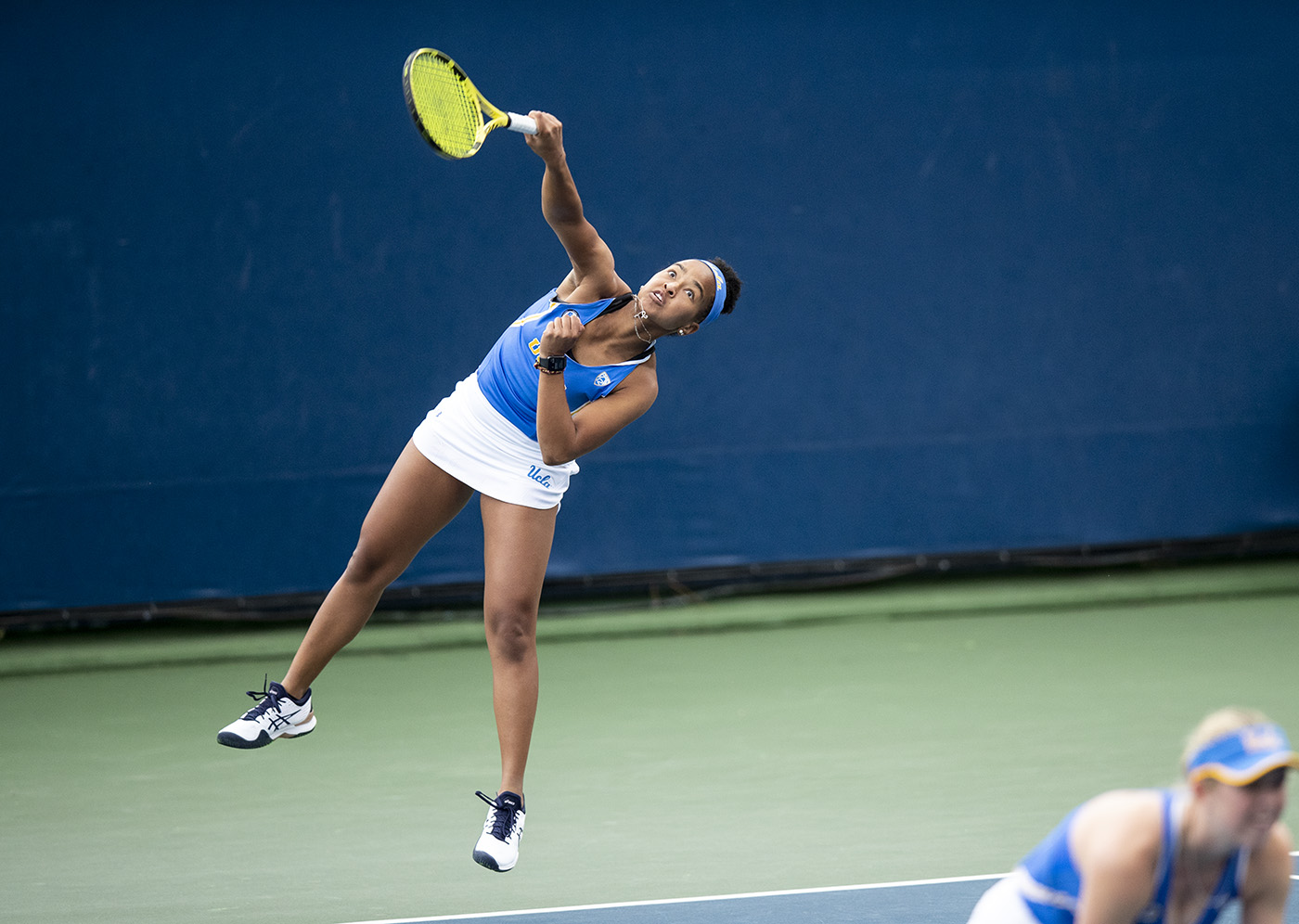 After beating the Trojans last time out, No. 8 UCLA women's tennis will have to opportunity to sweep No. 36 USC in graduate student Jada Hart's potentially last matchups against the school. (Andy Bao/Daily Bruin staff)
Women's tennis
---
No. 5 Pepperdine
Wednesday, 1:30 p.m.
Los Angeles Tennis Center
UCLA Live Stream
---
No. 32 USC
Friday, 1:30 p.m.
Los Angeles Tennis Center
UCLA Live Stream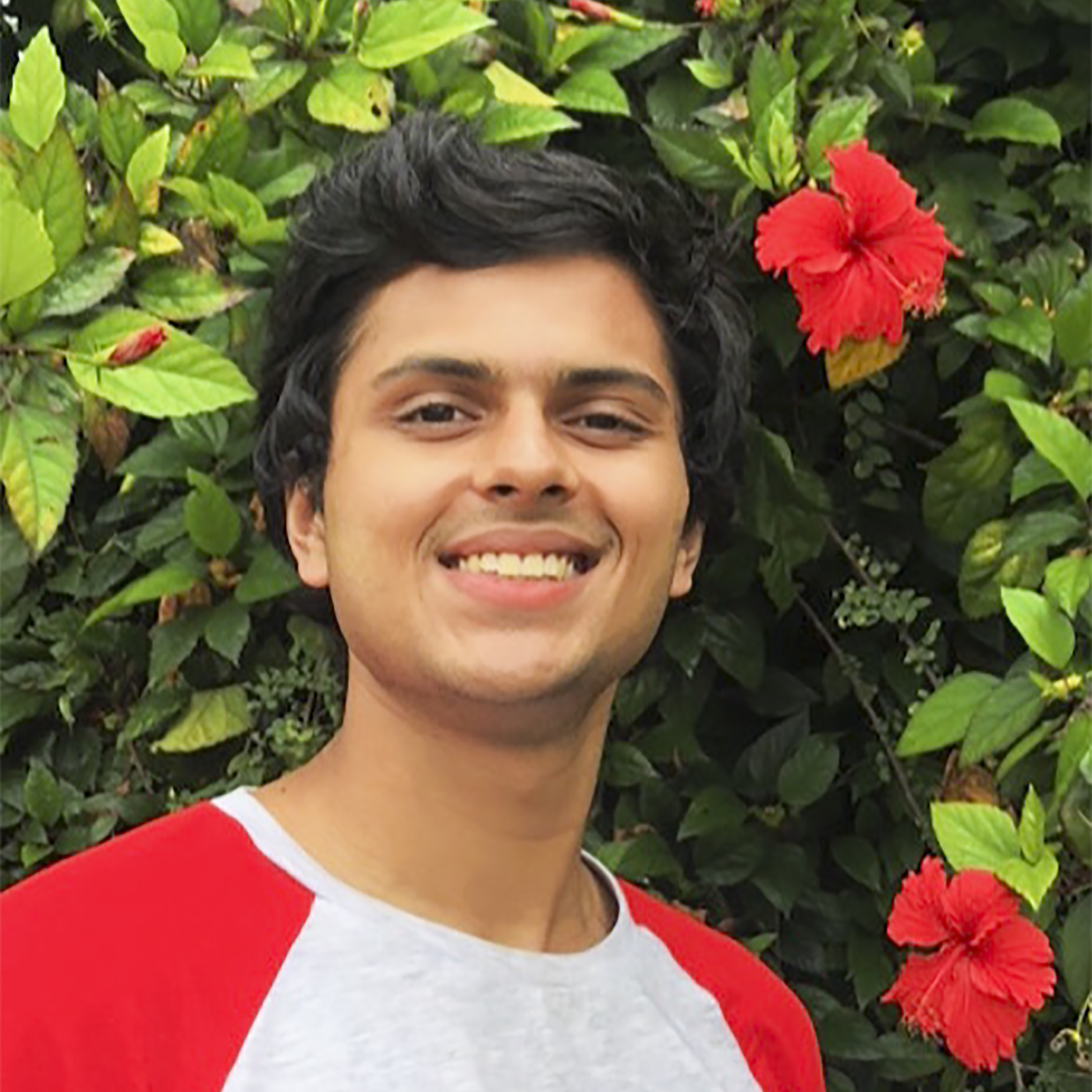 The Bruins will close out their regular season with the opportunity to defeat their crosstown rivals and remain unbeaten in Pac-12 play on the season.
No. 8 UCLA women's tennis (16-3, 9-0 Pac-12) will face crosstown rival No. 36 USC (11-8, 5-4) on Friday in its final conference game of the season with a chance to improve upon its 56-51 all-time series lead over the Trojans. On Wednesday, the Bruins picked up a 5-2 win over nonconference opponent No. 6 Pepperdine (15-2, 4-0 West Coast Conference) at the Los Angeles Tennis Center.
UCLA is coming off a combined 14-0 weekend sweep of the Bay Area Pac-12 schools, resulting in the Bruins' first outright regular-season Pac-12 title in program history.
Graduate student Jada Hart said the team is enjoying its success in Pac-12 conference play and will look to achieve a clean sweep in potentially her last match against USC, a match that marks Senior Day for her and fellow seniors Abi Altick, Sophie Bendetti, Annette Goulak and Vivian Wolff.
"We've done well throughout the conference so far and we have one more against USC," Hart said. "We want to finish off a clean slate and kick butt against USC on Senior Day so we're looking forward to that match, but for now we're really excited about the Pac-12 regular season title."
In their last meeting in February, the Bruins picked up a 6-1 away win against the Trojans, highlighted by sophomore Sasha Vagramov clinching the rivalry decider for the second time in her UCLA career.
Hart – who lost her singles match 4-6, 6-4, 1-0 (10-6) last time against USC – said in order to continue her winning play, she will have to keep her eye on the ball in second sets and focus on executing serves and forehands.
"I know it's definitely tough after winning first sets to kind of let off the gas pedal in the second set," Hart said. "I think these last matches I've been able to keep my foot on the gas, so that's been really huge for me."
Coach Stella Sampras Webster said the Bruins will need to be watchful against the Trojans as all bets are off in the rivalry game, but added that maintaining their discipline would allow the Bruins to prevail.
"Playing 'SC is always tough," Sampras Webster said. "Even though it's at home, the rivalry match is just so unpredictable sometimes and I hope that our team can just relax and play free like they did this weekend. If we do things like that, take care of our side of the court and stay disciplined, I think we'll have a good day."
First serve against the Trojans will be at 1:30 p.m. on Friday from the Los Angeles Tennis Center.
Baphna is currently a Sports contributor on the women's tennis beat.
Baphna is currently a Sports contributor on the women's tennis beat.