Students discuss how pandemic, racism affect United States' global reputation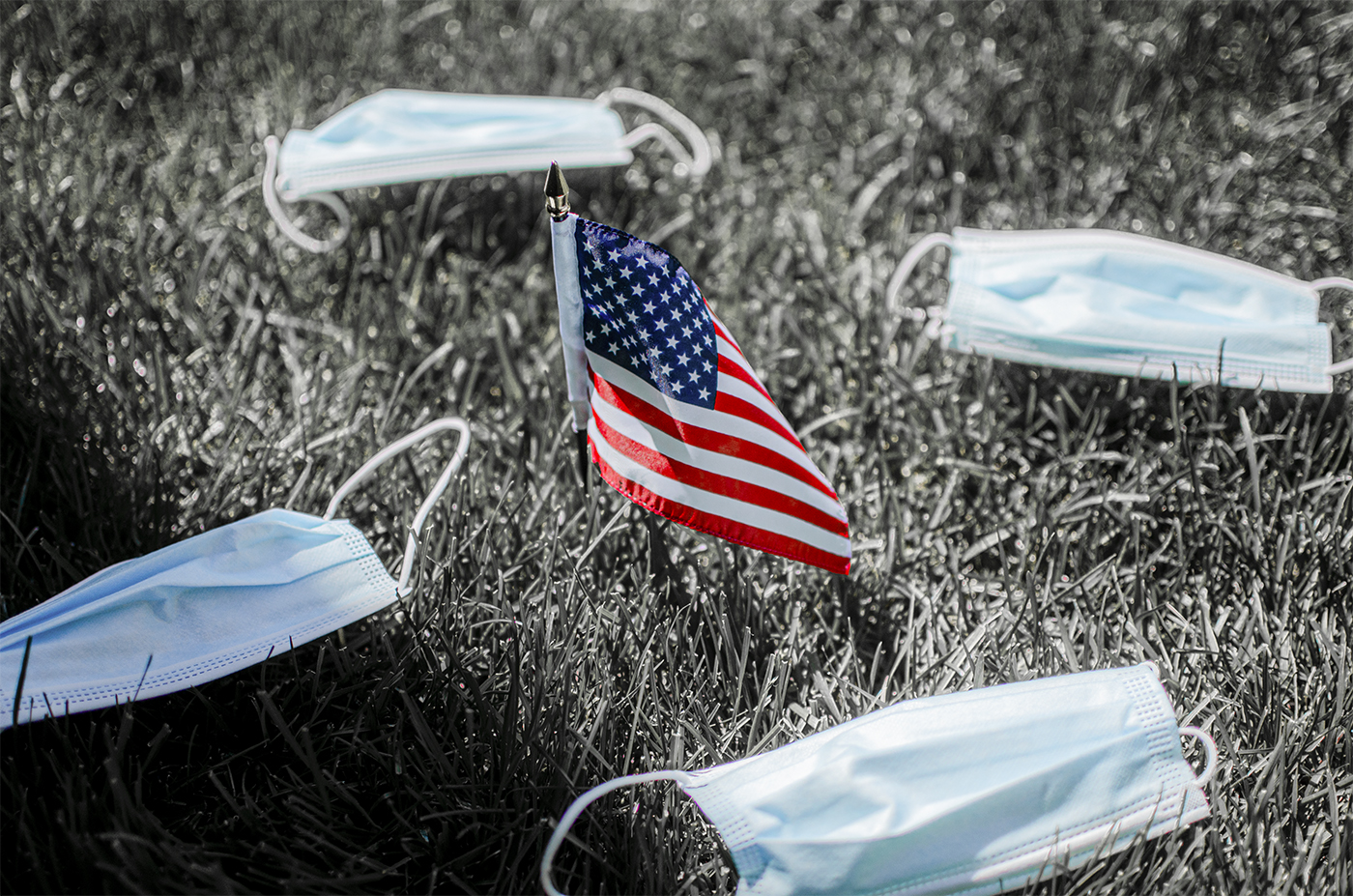 Some UCLA students feel that the United States' reputation declined as a result of its initial COVID-19 response. They added the Black Lives Matter movement and anti-Asian violence also contributed to their disillusionment with the U.S. (Photo illustration by Kanishka Mehra/Photo editor)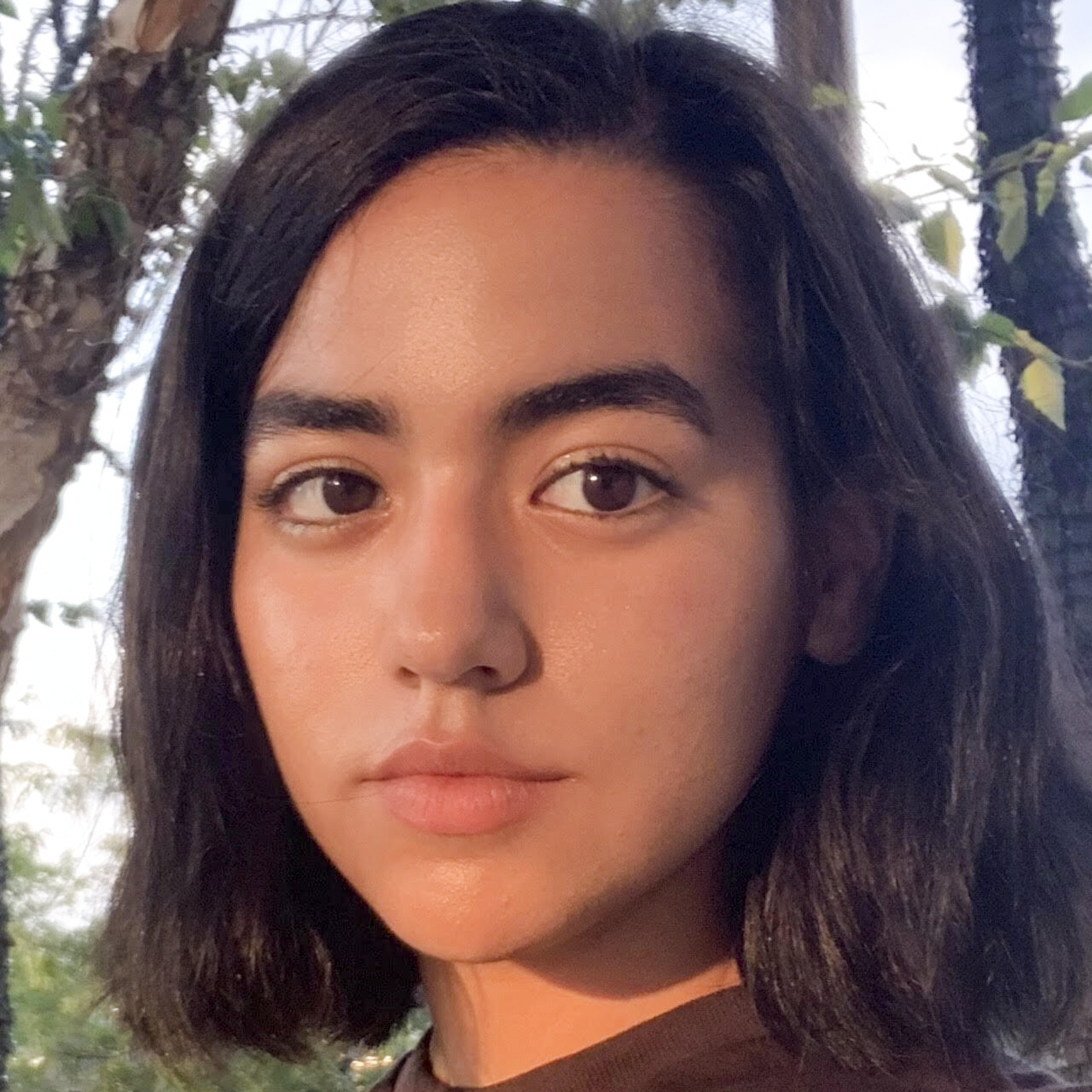 Salsa Mazlan remembers making the decision to fly back to her home country of Brunei from Westwood at the beginning of the COVID-19 pandemic.
The third-year anthropology student considered waiting for the Bruneian embassy to take action but chose to go home to be with family.
"I also remember thinking at the time, surely Brunei, this tiny country that is sometimes inefficient, is not going to do better at containing the virus than the U.S., that has such a massive health care system," she said.
However, she said she now believes that the U.S.'s response to the COVID-19 pandemic has contributed to a decline in the nation's international reputation.
According to a November Pew Research study, the U.S. has seen its favorability among other countries decrease over the course of former President Donald Trump's term and his handling of the COVID-19 pandemic. Currently, the U.S. has the highest cumulative number of COVID-19 cases in the world, numbering over 30 million.
Margaret Peters, an associate professor in UCLA's department of political science, said the way the U.S. initially responded to the COVID-19 pandemic in early 2020 contributed to a decline in its international reputation.
"And so countries like the government of China used the fact that they were able to relatively quickly gain control over the situation to show that they were a better form of government, at least in terms of the pandemic," she said.
Some Bruins, such as Mazlan, said they think that the U.S.'s reputation is in decline.
"But really I think, with how the U.S. handled COVID, that sort of made a lot of nations, as well as people in general, sort of lose respect for how they dealt with things," Mazlan said.
Brunei mandated quarantines for travelers entering the country, closed mosques and other public buildings and implemented a contact tracing app called BruHealth in May. Most people in Brunei complied with the restrictions, Mazlan added.
However, not all Bruins think that other nations look down on the U.S.
Manav Kanoi, a first-year business economics student from India, said he would have expected the U.S. to have fewer deaths from COVID-19 than it does. But the availability of COVID-19 vaccines has improved conditions, he said.
President Joe Biden announced on April 6 that the U.S. would make COVID-19 vaccines available to all adults by April 19. As of April 12, around 22% of the U.S. population has been fully vaccinated, and more than a third has received at least one dose.
Neha Bhagat, a first-year pre-cognitive science student from Harare, Zimbabwe, who is of Indian descent, said she mostly applied to universities in the U.S. with the expectation of greater career and education opportunities. But, she said she realized that living in the U.S. was different from its image in the media abroad.
While shopping in a Westwood grocery store around November, a man told her "it's all your fault," seemingly referencing the COVID-19 pandemic, she said.
Racial inequality issues have affected the reputation of the U.S., Peters said. Endorsement of the Black Lives Matter movement has been beneficial to the U.S. image, but physical violence against Asian Americans and Pacific Islanders has had the opposite effect, she said.
Recent attacks on Asian Americans have been frightening to many people in Brunei, especially her parents, Mazlan said. Because of the violence, she's not particularly concerned about rushing back to the U.S., she said.
[Related: Students express concern, need for action following anti-Asian violence]
Bhagat said she believes the U.S.'s reputation has declined, but she does see the potential for redemption, adding that she has had positive experiences with UCLA's COVID-19 response.
"It's pretty phenomenal how accessible the resources are at UCLA, even with everything being closed," Bhagat said. "I've gotten tested more than three times already. … There's the student health ambassadors, there's COVID classes to take, … there's so many educational resources open to you as much as there is medical."
Hongkai Lou, a first-year applied mathematics and statistics student from Shanghai, said it has been frustrating to watch Americans not adhere to mask mandates and blame China, even though the U.S. did not take a more assertive approach to virus containment. However, Biden's administration gave him more confidence in the U.S. government, he said.
Lou said his family and friends still believe that the American education system and society will provide him good opportunities. Lou said he still plans to continue to work and live in the U.S. after he graduates.
Charlotte Chen, a first-year pre-human biology and society student from Hong Kong, said that although she was accepted to medical schools in Hong Kong, she came to the U.S. to explore other disciplines.
"There are so many industries and jobs that you've just never heard of in Hong Kong in the U.S.," Chen said.
She said the process of applying to American colleges felt like a distant fantasy to achieve. Once she was accepted, social issues that gained traction during the pandemic began to change her views.
"It really gave me just a different perspective because it was the first time I was hearing of police brutality, and I didn't know that racism was really such a severe issue there," Chen said.
The increase in Asian American hatred in the U.S. has made her glad that she is still in her home country, she said. Chen said the U.S.'s lack of success containing COVID-19 also caused its reputation to decline in her community.
Although the U.S. has been struggling with its crises, some students believe its reputation remains salvageable.
"I don't think there's really lost respect of the state, but I think there's more opinions right now, or different opinions," Lou said. "COVID didn't really change my opinion about American Dream, but that's a pretty big word for me. … My dream is just to live better."