UCLA track and field sees multiple record-setting performances in weekend meet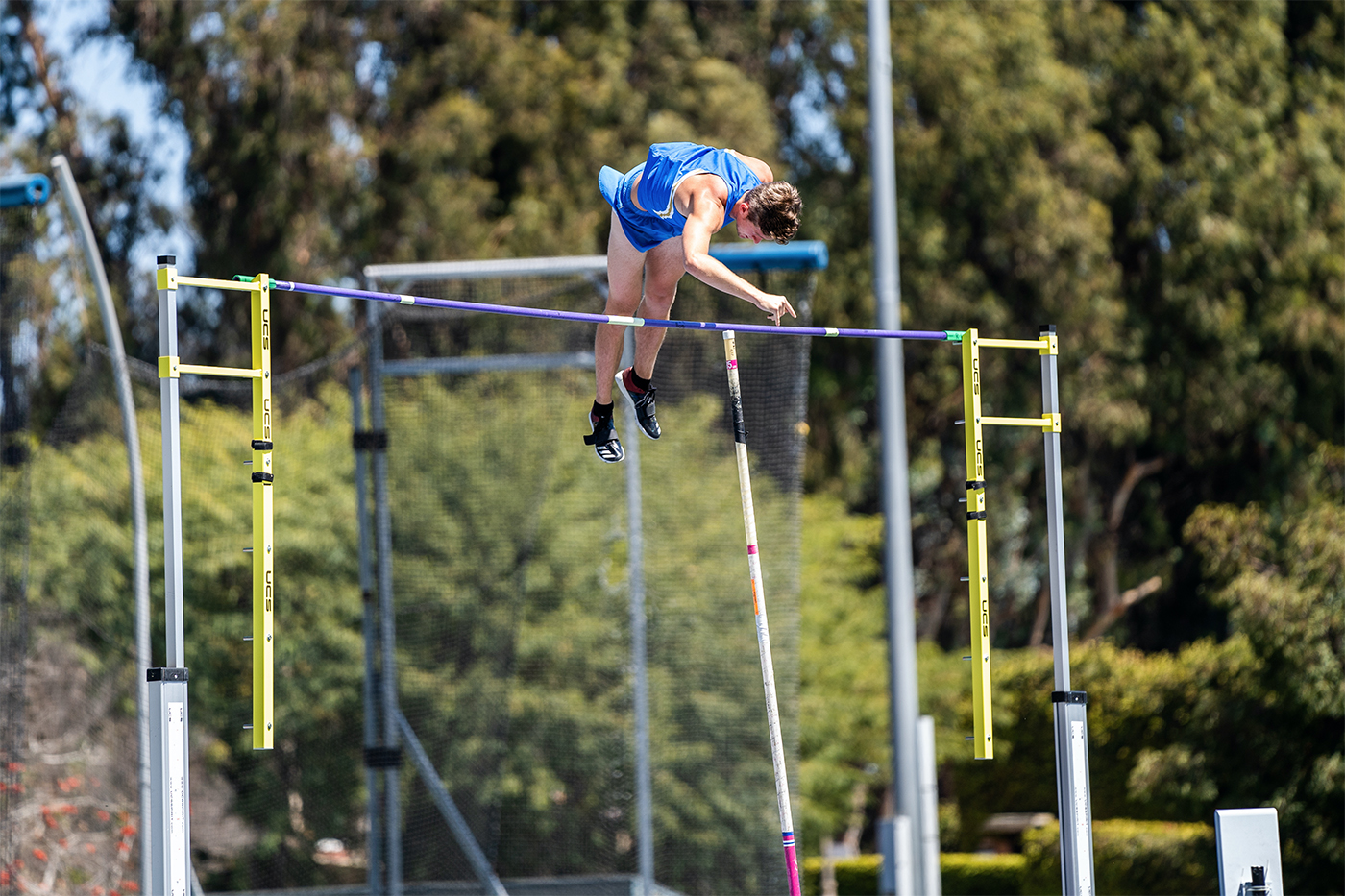 Senior pole vaulter Kyle Brown cleared 5.07 meters in pole vault, a personal record by more than a centimeter. (Courtesy of James Lee/UCLA Athletics)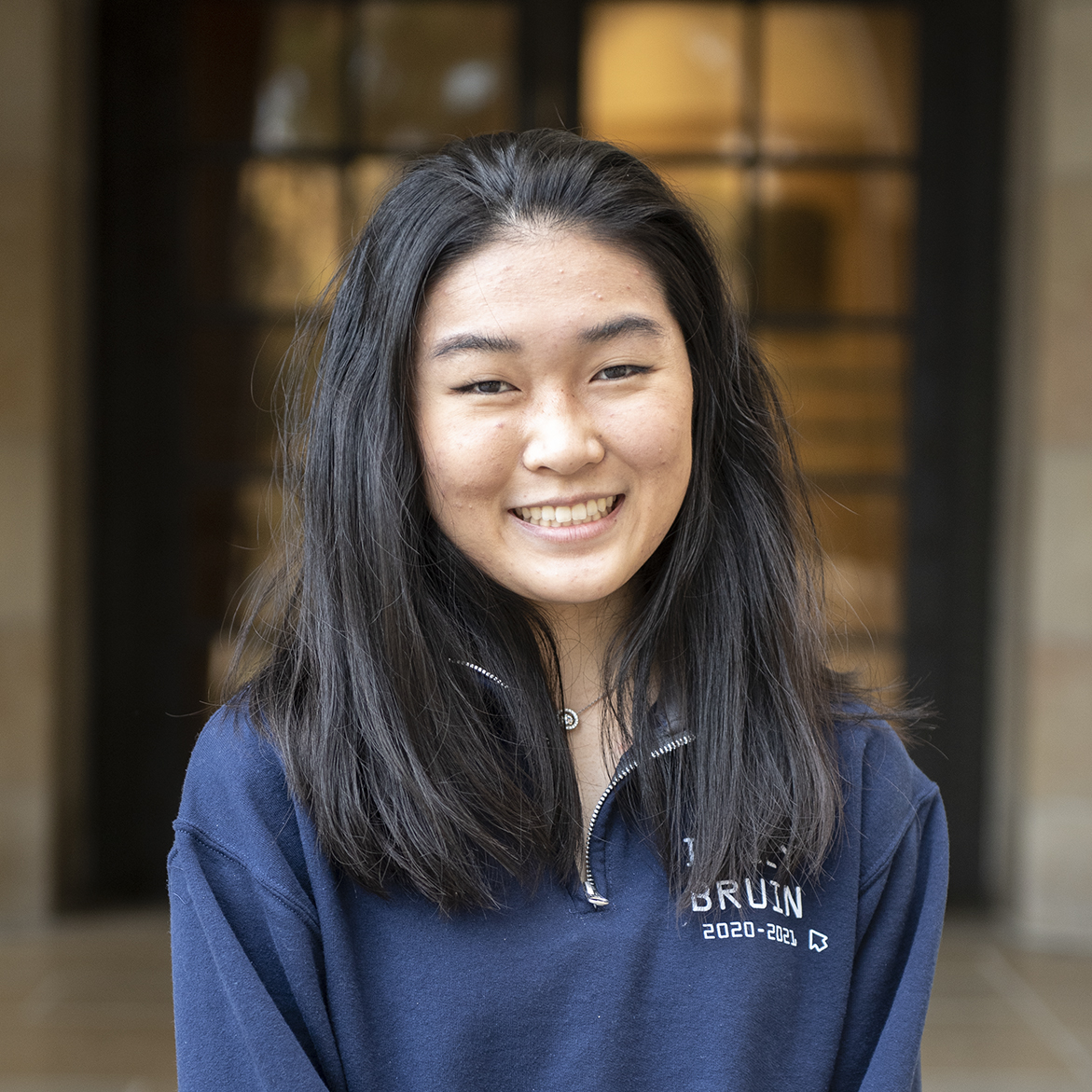 The Bruins landed several new records over the weekend.
UCLA track and field competed at the Rafer Johnson/Jackie Joyner-Kersee Invitational on Thursday and Friday at Drake Stadium. The event consisted of primarily Bruin competitors.
On the distance side, senior distance runner DJ Lawson won the men's 3,000-meter race with a time of 8:41.40. The UCLA women swept the first four spots in the 3,000-meter race. Sophomore distance runner Claire Selleck crossed the finish line first in 10:26.77, with junior distance runner Alyssa Bautista, sophomore distance runner Sophia Hoelzel and senior distance runner Marisa Villegas crossing shortly after.
Redshirt junior sprinter Shae Anderson took the victory in the 400-meter hurdles with a time of 56.45 seconds – the second-best time in the nation this year and the eighth-fastest time in Bruin history.
Sophomore sprinter Maddy Doane said she was proud of Anderson and her teammates.
"I'm just proud of my teammates for being able to compete even if not a lot of competitors are there," Doane said. "They just want to keep doing well for themselves and keep trying and keep putting in effort this whole season."
Doane — who said her coach had told her to treat the meet as practice — finished the competition with personal record times of 11.63 seconds and 23.66 seconds in the 100-meter and 200-meter races, respectively.
"Earlier in the day, I ran a PR in the 100 as well, so I was like, 'I might as well just go for it,'" Doane said. "Seeing my time on the scoreboard was pretty awesome. A smile immediately came to my face, and I was just really happy and just overjoyed."
Competing in her first multi after dealing with a few injuries, senior jumper/multievent competitor Isa Videler finished the heptathlon with a personal record, racking up 5,290 points and claiming the victory.
Videler set a personal record in the shot put at 11.09 meters and also said she was pleased by her performance in the 800-meter run, which gained her 915 points.
"I had a lifetime best in shot put, which I was pretty happy about because I've been struggling a little bit with that event, and my 800 was good," Videler said. "There's a lot of improvement that can still be made, but for this time, and also because of COVID and having to come back not competing for so long, I was definitely really happy with those two events."
In the pole vault, senior pole vaulters Kyle Brown and Tate Curran went head-to-head, both clearing 5.07 meters. Ultimately, Brown came out with the victory. According to Brown, the height was a personal collegiate record by roughly a centimeter.
"Me and Tate are the two guy vaulters," Brown said. "We have a long-standing rivalry, kind of, we're obviously just friends, but we've been competing against each other since high school."
Brown added both his father and Curran's father were pole vaulters and teammates for UCLA back in the late 1970s to early 1980s and he is proud to carry on their legacies.
"It's kind of cool that we're continuing that," Brown said. "It's kind of been back-and-forth this season between me and him. Even though it literally ended up being just me and Tate, it was an opportunity to PR, and it's always fun to compete."
In the women's pole vault, sophomore pole vaulter Mia Cervantes was victorious, clearing 3.75 meters, and sophomore sprinter Myles Misener-Daley won his first 200-meter race of the season with a time of 21.43 seconds.
Videler said despite the meet's small size, the team was able to use this opportunity as practice for future meets.
"I think the team has been looking really good overall," Videler said. "This was just another meet that showed that we're in good shape and we can do some good things."
The Bruins will split off to Eugene and Tucson for next week's competition at the West Coast Classic.
Yu is currently a Sports contributor on the men's volleyball beat. She was previously a contributor on the cross country and track & field beats.
Yu is currently a Sports contributor on the men's volleyball beat. She was previously a contributor on the cross country and track & field beats.