The Quad: Bruins get creative to celebrate birthdays during pandemic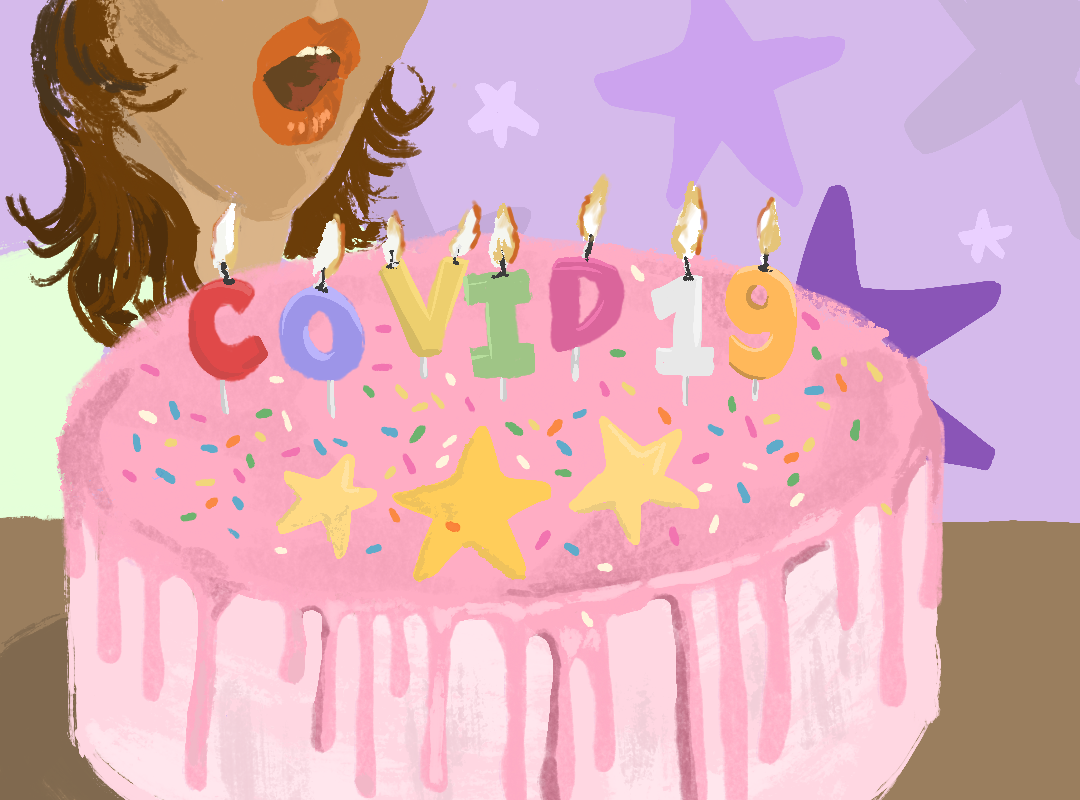 One day a year, we each have the excuse to eat cake, party with friends and rack up presents. This past year, it hasn't looked much like this, though.
The pandemic has led to a loss of our usual birthday celebrations, but like many facets of our lives, it has also allowed some Bruins to reflect on the significance of birthdays and to find new ways to celebrate.
Sociology professor Omar Lizardo said birthdays can be considered rituals of commemoration.
"If you think about all the passages that people go through in life, a lot of cultures usually have a ritual that marks (transitions)," Lizardo said.
As a result, there can be a lot of pressure and anticipation in celebrating these big days.
"(It is) definitely a version of social pressure, but it comes from this very natural human propensity to just compare yourself to others. … Once you have rituals that everybody celebrates, then you begin to compare your own rituals or other people's rituals," Lizardo said.
First-year bioengineering student Sanjana Kargi said celebrating a birthday is a chance to be recognized by others.
"I feel like I've reached a point of contentment in my life where I don't just want a bunch of little things. I have more value with doing things on my birthday, like I love to just hang out with my friends," Kargi said.
While we tend to envision birthdays as an occasion for cake and presents, this image can also vary as we grow older. Rather than looking forward to the more materialistic perks of a birthday, we may eventually come to appreciate the social connections that birthdays can foster.
"Rituals are essentially social, and there's no such thing as a ritual on your own," Lizardo said. "That's the purpose of rituals, … to generate solidarity among people, bring people together and renew social bonds."
With the pandemic, people lost out on the social connections that are so key to rituals.
"I'm going to a different college than my high school friends, so of course I'm not going to see them that much, but then there's that one day to look forward to special occasions," Kargi said. "I think birthdays are one of those, but then now knowing that even that isn't any different from the way we keep in touch, … it feels less special."
First-year biochemistry student Anjali Roy said society places a lot of emphasis on birthdays, so a pandemic-ridden birthday can be disappointing. But, there are positive ways that celebrations during this time can be navigated.
For those of us who live with our families at this time, there is an opportunity to focus on deepening our connections with those in our household, such as doing a photoshoot like Kargi and her family did, something Kargi said she doesn't usually do with them.
With new UCLA friends, Kargi said she and a group of about 10 students have created a new birthday tradition: On each person's birthday, they create a video to send to the lucky Bruin.
Kargi said her friends recorded themselves lip-synching to different parts of "Dancing Queen" by ABBA and compiled it into a video as her birthday gift. Even though they are all over California and the country, they are able to share their appreciation for each other in a personal way.
Roy said she was able to celebrate her friend's 19th birthday with a drive-thru, where everyone was honking and dropping gifts off at their doorstep.
"It was interesting to see all the new creative ways that people came up with for celebrating," Roy said.
The pandemic has also helped people recognize the people who they can truly count on.
"It's showed me who's there, like who's actually there for you, because there's a difference between showing up to a party and who actually takes the time to call," Roy said.
COVID-19 pandemic birthdays also have some other benefits that might not automatically come to mind. Lizardo said we're no longer limited by the geographical boundaries that might usually hinder people from coming together to celebrate.
"I think the one positive thing about the kind of technology-aided connectivity rituals is that it can be more inclusive," Lizardo said.
But, let's face it. Zoom is not the same as real face-to-face interaction, especially for events as social as birthday gatherings.
"(Birthdays) require some kind of connectivity in the real world, and it's really hard to translate the effect that rituals have into an online environment because it's less of the multimodal experience that you will have in a ritual," Lizardo said.
We as humans crave face-to-face stimuli, and our current situation has shown that the social interactions that mark our years are still crucial for society.
Thankfully, we have a lot to look forward to. With vaccines rolling out, there will be greater accessibility to small in-person gatherings.
So, whether you hosted a big Zoom call with all your friends and family, enjoyed a surprise drive-thru or organized a socially distanced gathering, our pandemic birthdays will be something to remember, not just as unprecedented times, but as a time when we celebrated despite the odds.