Women's tennis looks to extend undefeated start to conference play against Oregon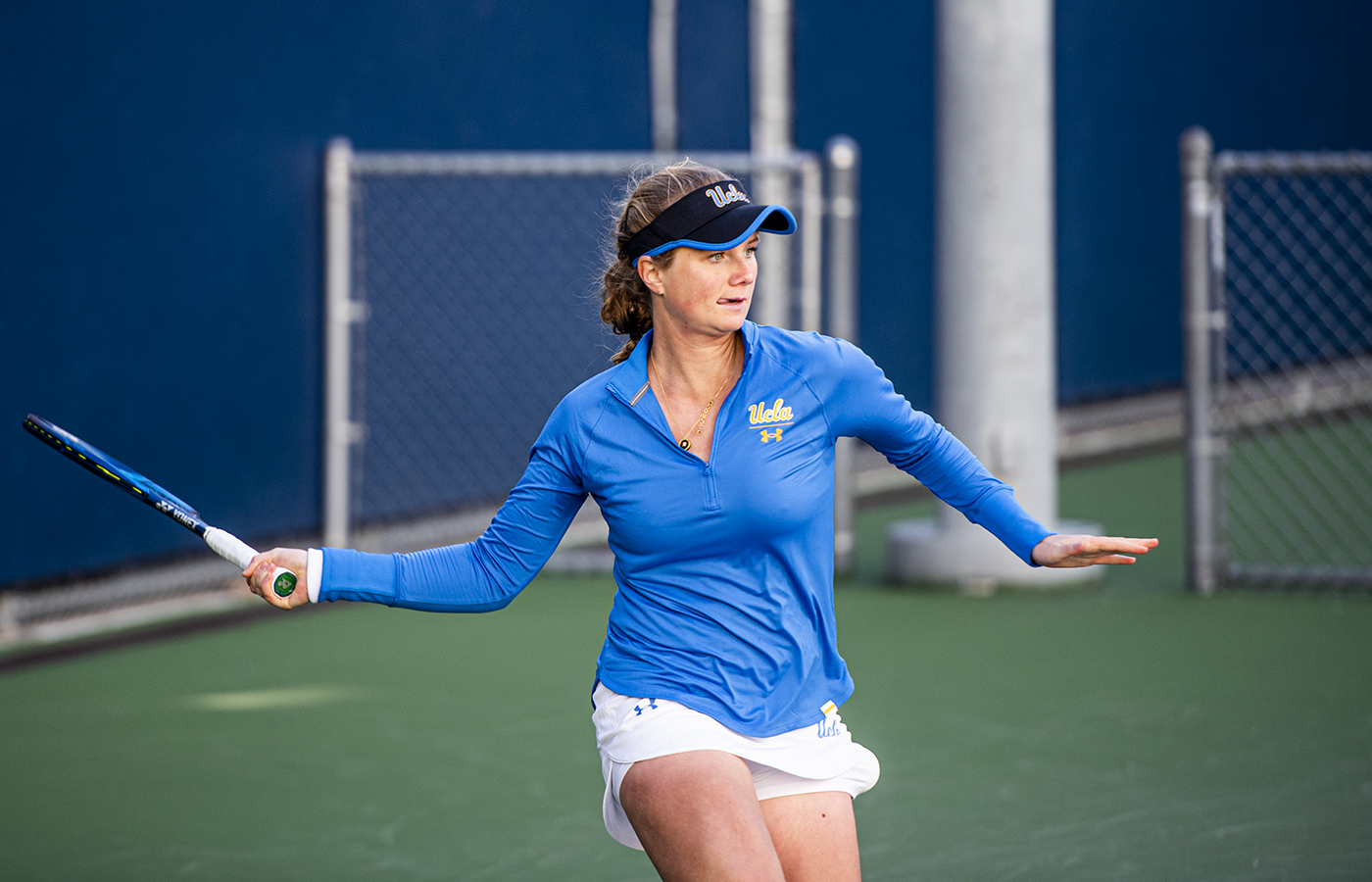 Senior Vivian Wolff clinched the first match of her UCLA career in No. 10 UCLA women's tennis' victory over Colorado last week. Wolff also won both of her singles matches last weekend, winning the two matches in straight sets by scores of 6-4, 6-1. (Alex Driscoll/Daily Bruin staff)
women's tennis
---
Oregon
Sunday, 11 a.m.
Oregon Student Tennis Center
Oregon Live Stream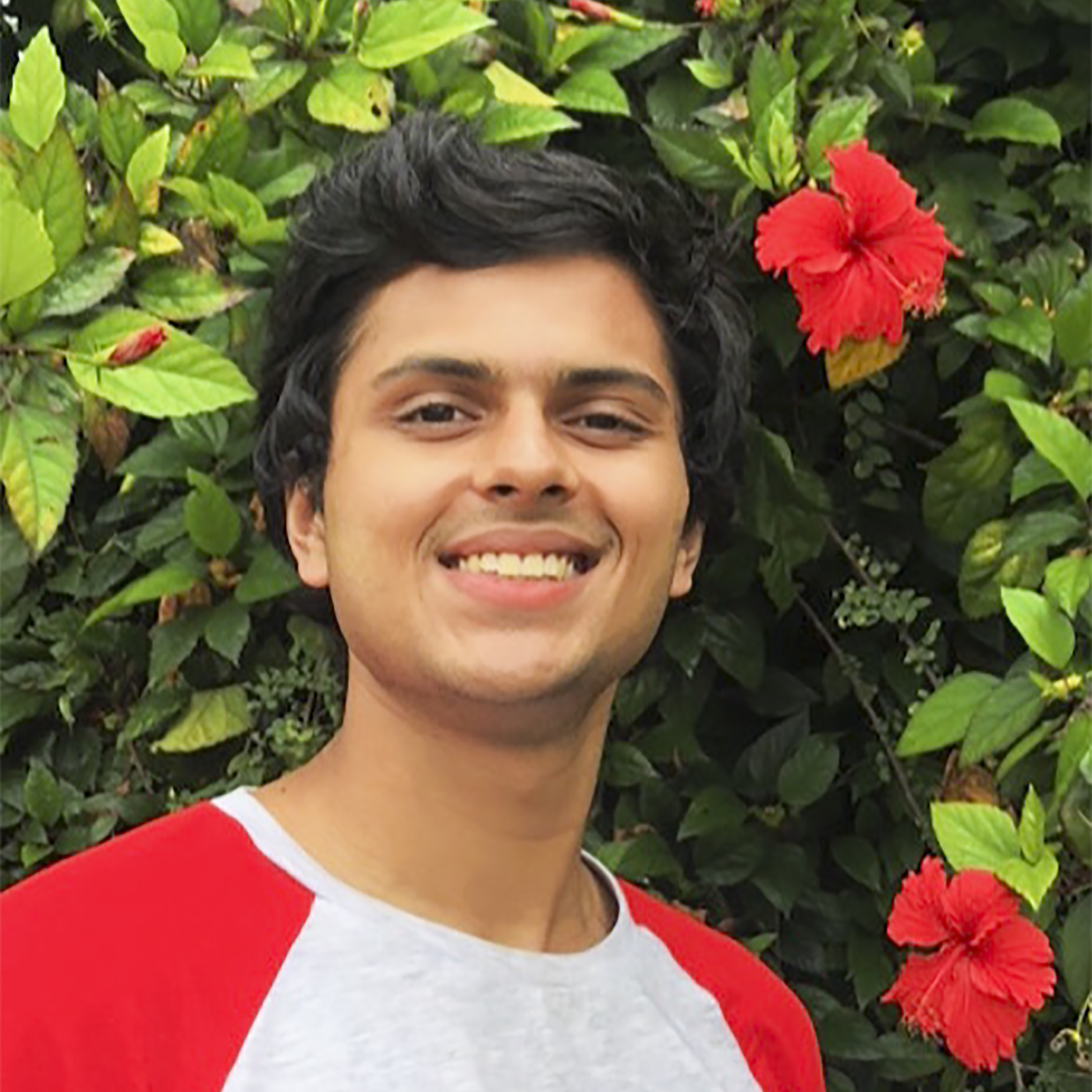 March 27, 2021 11:14 p.m.
The Bruins have a chance to continue their undefeated start to conference play with less than a month to go until the Pac-12 championship.
No. 10 UCLA women's tennis (10-3, 4-0 Pac-12) will kick off a three-game away stand against Oregon (11-3, 4-1) in Eugene on Sunday, coming off two shutout wins against Utah (7-8, 0-5) and Colorado (7-7, 1-4).
Coach Stella Sampras Webster said playing the Ducks will allow her team to tinker with its rotations and test its depth as it works toward figuring out its strongest lineup for the postseason.
"I think all of them are getting a lot of match play and I'm seeing progress in every one of them," Sampras Webster said. "It's great to see (sophomore Sasha Vagramov) and (freshman Vanessa Ong) play a little doubles and do well together. That just shows how much depth we have and I think it's just a matter of getting everyone playing and ultimately trying to figure out who's going to be our top six at the end."
The Bruins will again be without junior Elysia Bolton, the No. 9 singles player nationally and one half of the No. 1 doubles pair in preseason rankings – along with graduate student Jada Hart – until she was sidelined with a severe ankle sprain. In her absence, UCLA still has sophomore Abbey Forbes, who has maintained a top-10 singles ranking throughout the season and has taken Bolton's place alongside Hart in doubles play.
Forbes said she is grateful for her current No. 8 ranking nationally and believes she can improve upon it by playing more on the front foot.
"Being in the top 10 is very nice and I'm very fortunate for that, but I'm still trying to grow my game as much as I can," Forbes said. "I need to start playing a little more aggressively and being a little bit braver out there on the court, which is something that I've been working on all season."
Forbes also said Hart – who has four years more experience than the sophomore– has been a valuable mentor as her doubles partner, both on and off the court.
"It's been awesome playing with Jada," Forbes said. "I'm really grateful to have someone like her as a leader on this team, someone who has helped me on and off the court, just managing college. I think that why we gel so well together is because she's such an aggressive baseliner and has great instincts at the net, along with my consistency and my ground strokes setting her up at the net. She's teaching me a lot about instincts and I think that her expertise has helped us out a lot."
Senior Vivian Wolff has also increased her production with Bolton out, winning her last two matches against Utah and Colorado in straight sets by an identical score of 6-4, 6-1, the latter of which included her clinching the match-winning point for the first time in her UCLA career.
The Georgia transfer said her aggressive playstyle has been the key to her recent success in singles and that an increased focus on her service return will help her continue to find success against Oregon.
"It's super important that I move well because I play an aggressive ball, and if I'm behind the ball, I can play it even heavier and the girls struggle with it," Wolff said. "For Oregon, definitely more aggressive returns so I can start off the point and control it better because I feel like against Utah and Colorado, I was too defensive on my return."
With some players visiting for the first time, Wolff said the team is looking forward to traveling to Oregon this weekend.
"Can't wait to play and can't wait to see Oregon because I've never been there," Wolff said. "I've heard so many cool things about it, especially the wilderness, so hopefully we'll get to see some."
First serve is at 11 a.m. on Sunday from Oregon's Student Tennis Center.
Baphna is currently a Sports contributor on the women's tennis beat.
Baphna is currently a Sports contributor on the women's tennis beat.