Gymnastics sees multiple season-highs while claiming 3rd at Pac-12 championship
After competing in the all-around in every meet this season, junior Margzetta Frazier led UCLA gymnastics with a 39.475, good for fourth overall at the Pac-12 championship. (Kanishka Mehra/Photo editor)
gymnastics
---
| | |
| --- | --- |
| No. 3 seed Arizona State | 196.375 |
| No. 4 seed UCLA | 196.725 |
| No. 2 seed California | 197.375 |
| No. 1 seed Utah | 197.725 |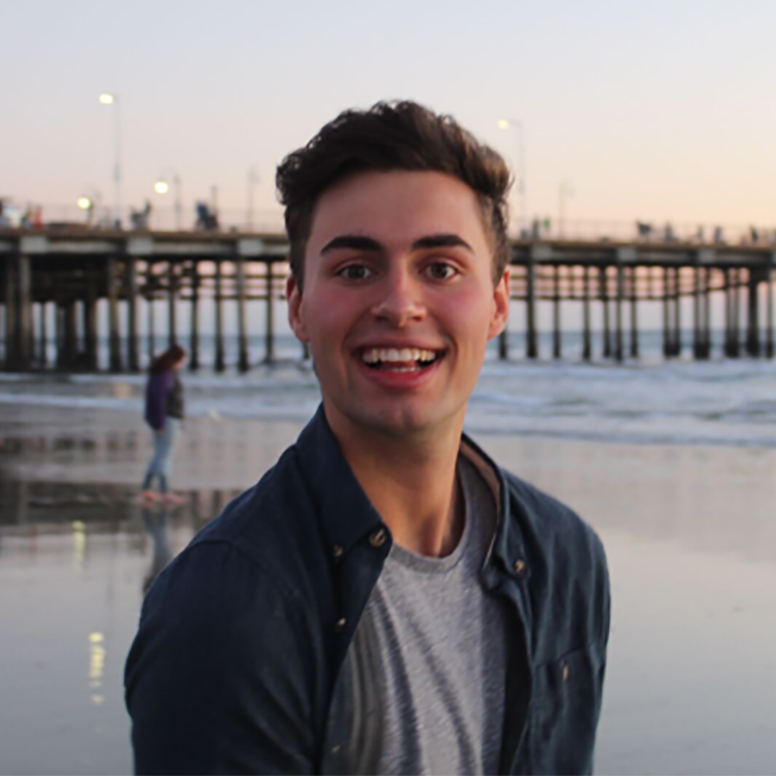 March 20, 2021 10:41 p.m.
Correction: The original version of this article misspelled Norah Flatley's name.
This post was last updated April 1 at 6:06 p.m.
The Bruins' issues on beam continued to hold them back in the postseason.
At the Pac-12 championship in West Valley, Utah, UCLA gymnastics (6-2, 4-2 Pac-12) scored a 196.725 to finish third behind second-place California (7-1, 6-1) and champion Utah (11-1, 6-0), which recorded 197.375 and 197.725, respectively.
The meet started off well for the Bruins, who entered the competition as the fourth seed and started on floor, the team's best rotation. UCLA continued to show its form, topping its season-high of 49.500 and performed to the tune of a 49.525, giving the Bruins the lead after one rotation.
"I was really impressed with the emotional performance of our team," said coach Chris Waller. "Even when there aren't 10,000 people in the stands, for our team to come out and perform like that – I'm very proud."
With the meet being the Bruins' first of the season performed on a podium, the team's gymnasts weren't able to dance along to routines from the sidelines like in Pauley Pavillion, but the difference didn't matter.
Senior Pauline Tratz and freshman Chae Campbell continued to achieve for the Bruins, both notching 9.950s on floor, good to tie for the event win, while junior Margzetta Frazier and senior Nia Dennis each tallied a 9.900. It was Tratz's third and Campbell's fifth consecutive score of at least 9.925.
"Floor has been really great this year," Tratz said. "There are definitely pros and cons of the podium. The cons are that my teammates aren't right next to me, but it was nice that (volunteer assistant coach Kyla Ross) and (volunteer assistant coach BJ Das) were still up there with me. They did my little dance part with me so I still felt surrounded by love."
After a season-high score on vault and a 49.350 bars rotation, the Bruins trailed second-seeded Utah by .325 heading onto the beam. Needing a season-high score on an event in which the team ranks 19th in the nation to have a chance at the Pac-12 crown, UCLA showed the same falls that have plagued the team all season.
A 9.850 by senior Kendal Poston in the leadoff spot got UCLA off to a strong start, but junior Samantha Sakti suffered her third fall of the year, and after two hits by Campbell and Frazier – the latter of which tied for the event win – freshman Frida Esparza fell as well, giving the Bruins their fifth meet of the season with a sub-49.000 beam score.
Tratz suggested that the team needs to practice performing under pressure before regionals in two weeks.
"I think we need to do more pressure sets as a team," Tratz said. "We have to get used to the pressure by having all the gymnasts go up and hit their routines in a row, and if they don't, we have to keep going. We have to get used to this pressure and we have to make it work."
A hit by senior Nicki Shapiro in the anchor spot limited the damage, but UCLA nonetheless recorded a season-low 48.425. Tratz, who crowned her big night by winning the Pac-12's Gymnast Scholar of the Year Award, said that the team needs to emphasize performing under pressure.
Before revealing its continued struggles on beam, UCLA was on pace to crush its season-high of 197.100 before Sakti's and Esparza's falls.
"It felt like the energy stalled," Waller said. "The team came in (to beam) thinking we are incredibly good; we can win this thing. We had championship-worthy moments on floor and vault, Sekai's vault, Pulla competing even after not knowing if she would compete because of her injured hand. We need those moments to build confidence, and it just didn't translate."
The team carried its energy from floor into its second rotation on vault, scoring a season-high 49.425. Junior Sekai Wright easily surpassed her previous career-high of 9.875 with a 9.950 on her Yurchenko 1.5 to earn the individual event win, while Tratz also scored a season-high 9.900 on the apparatus.
A 9.900 by Dennis continued the upperclassman's strong performance en route to UCLA counting a 9.825 as its lowest score.
With two season-highs in the books, the Bruins turned to the three freshmen opening their bars lineup, and they delivered. In her first postseason routine, Esparza scored a career-high 9.925, while both Campbell and freshman Sara Ulias scored 9.800s.
"They're this little freshman posse with this huge impact on the team," Waller said. "They're a great group of people, and they support each other extremely well. Half our team has never competed at a Pac-12 championship, and they did amazing."
Campbell contributed a 39.350 in the all-around and Frazier placed fourth overall with a 39.475. Maile O'Keefe's 39.700 won the all-around title, and the Utah gymnast secured the win in every event but vault, where she was bested by Wright.
The Bruins rebounded from a fall by senior Savannah Kooyman on bars, who was a last-minute replacement for Dennis in the fifth lineup spot, to score a 49.350 on bars as Frazier tied a season-high 9.950 in the anchor spot. Junior Norah Flatley returned for the Bruins on bars with a 9.875 after missing the entire season to that point with an ankle injury.
Despite the recurring falls for UCLA on beam, Wright said that the rest of the meet showed how good the Bruins can be.
"We all believe that we continue to grow and keep getting better," Wright said. "The confidence is still there. We have two more meets the rest of the season and we're ready to kill it out there."
With its conference season wrapped up, UCLA will now turn its focus to next weekend when it will compete in West Virginia at regionals against California, Michigan and BYU.
Edgar is currently a Sports reporter on the gymnastics beat. He was previously a contributor on the men's tennis beat.
Edgar is currently a Sports reporter on the gymnastics beat. He was previously a contributor on the men's tennis beat.