Men's basketball March Madness predictions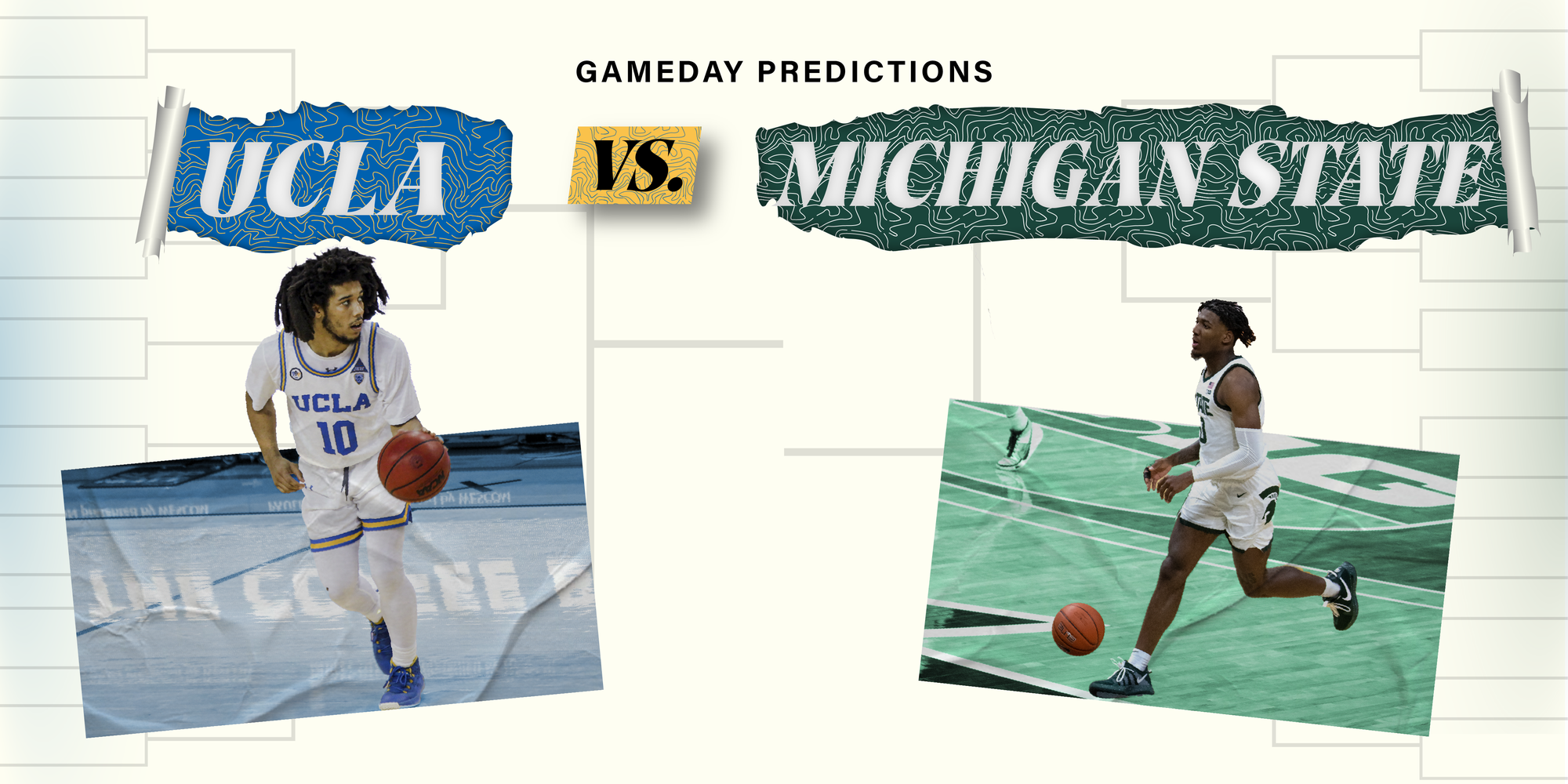 (Ben Brill/Graphics editor, Alyte Katilius/State News Photo editor)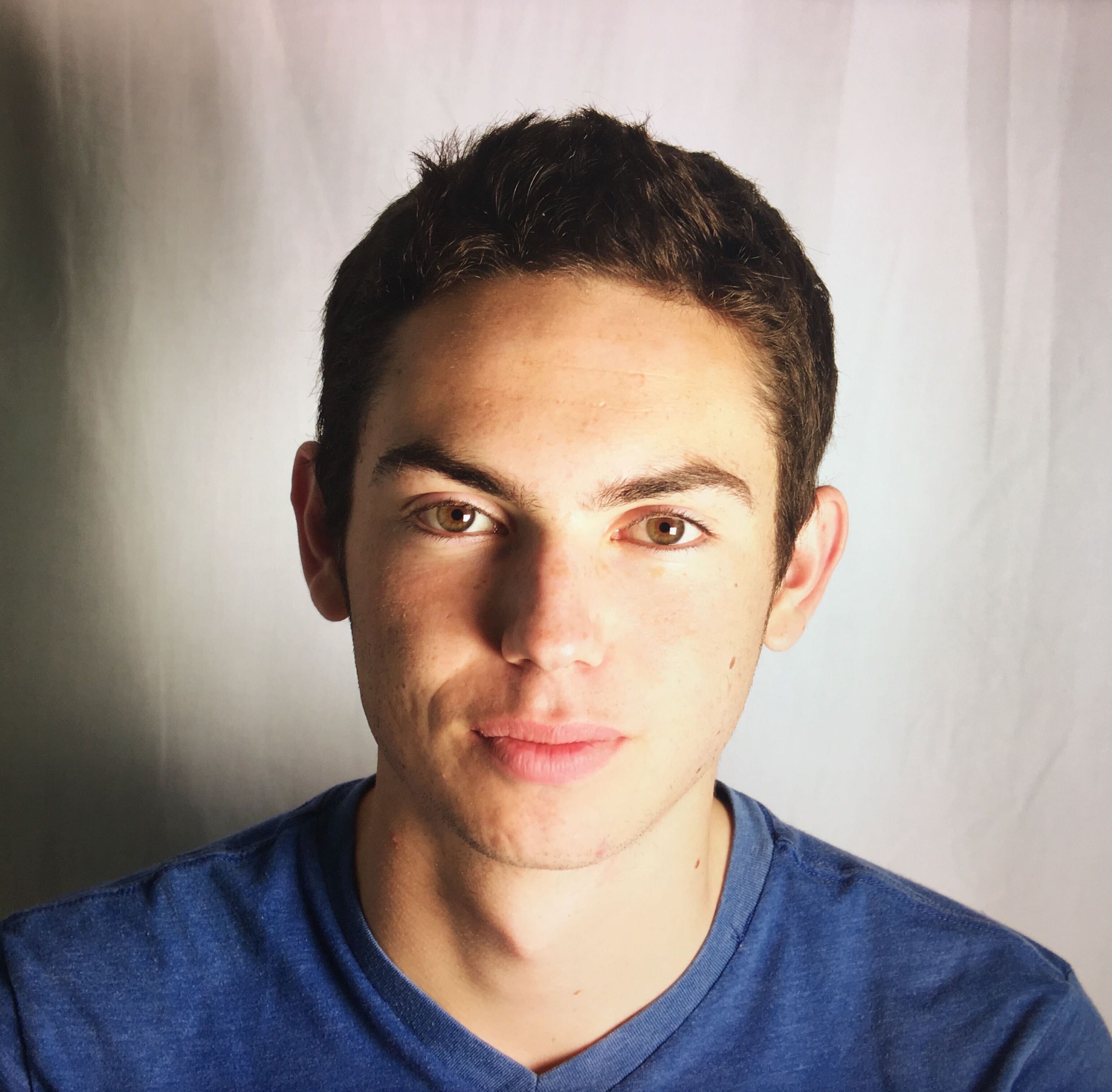 Jack Perez
Sports editor
Prediction: Sweet 16
I may be an optimist. I may be foolish. I may see a different Bruin squad than everyone else.
Seeing UCLA men's basketball go up and down all season long, I know this is an incredibly frustrating team to watch. However, this is March, and there is bound to be at least one team that makes a farther run than expected.
The Bruins can be this team. They have five active players who average at least 10 points per game, a coach who will be making his 10th straight tournament appearance and second-half leads over four other tournament teams in the past four games.
This isn't to say it will be an easy task. The first game features a team with a legendary head coach and wins over Illinois, Michigan and Ohio State in the past month. UCLA was given a rough initial draw against Michigan State, and the Bruins will need to play well to survive.
Past that, No. 6 seed BYU will be waiting. The Cougars are slightly overseeded in this tournament, and although three of their losses have come against Gonzaga – the No. 1 overall seed – defeats against USC and Pepperdine have shown a few weaknesses UCLA can exploit.
It's the No. 3 seed who is the toughest and riskiest pick for an upset. Texas has lost seven times, but each loss came against a fellow tournament team. The Big 12 champion has the talent and coaching to win the whole thing.
If the Bruins put together their best game, though, this roster can take on any team in the nation. UCLA is a go big or go home team, and this year, it will be going big.
Sam Connon
Daily Bruin senior staff
Prediction: Round of 32
OK, before this inevitably blows up in my face Thursday night, let me clarify.
I am not very confident UCLA will come out on top against Michigan State in the First Four – while ESPN's BPI predictions give the Bruins a 60.8% chance to win, Vegas Insider has the Spartans as a one-point favorite. The game is as close to a toss-up as you can get, and I think it's going to come down to the final couple of possessions.
UCLA will need to throw everything it has at forward Aaron Henry and hit the 3 on the other side of the ball in order to win the game, and I would like to believe coach Mick Cronin is drawing up a game plan to do just that.
Whether that game plan works is a whole other question, since the Bruins have coughed up late leads and blown four games in a row at this point. Either way, it's going to be a stressful, tense, nail-biting affair – pretty much par for the course for UCLA this season.
The reason I'm predicting the Bruins to advance to the Round of 32 if they advance out of the First Four is because of the opponent who lies ahead, No. 6 seed BYU.
The Cougars put together a pretty solid campaign, considering they went 20-3 against every team besides Gonzaga. Still, no one else in the West Coast Conference made the tournament, so BYU's 10-1 conference record against non-Gonzaga squads is weak to say the least.
In nonconference play, BYU lost to Boise State by four points at home and USC by 26 points at a neutral site. The Cougars have two 3-point-happy senior guards and a true 7-footer, but they haven't won a tournament game since 2011 and second-year coach Mark Pope will be making his first-ever appearance in March Madness.
A second-round matchup with No. 3 Texas will certainly spell the end of the line for UCLA, but if it can squeeze past Michigan State in a blue blood First Four faceoff, I'm comfortable in predicting an upset victory over BYU.
Jared Tay
Daily Bruin senior staff
Prediction: First Four
In every game I've covered for the Bruins this year, they've come out with a win.
But that was a long time ago. The team I covered in December and January is not the same squad that landed in Indianapolis three days ago.
UCLA men's basketball is going to lose to Michigan State and fail to make it to the main draw of the NCAA tournament, and the reason is quite simple – one team is trending up, the other is quite literally in free fall.
Watching the Bruins collapse over the past two weeks has been heartbreaking. The Bruins have dropped all of their previous four games after entering the locker room at the half with the lead. As Cronin frequently says, the most irrelevant stat in the game is the halftime score. And he's absolutely right.
Granted, UCLA's loss to Oregon State in the Pac-12 championship looked less disastrous after the Beavers went on to win the whole thing. And road losses to Colorado, USC and Oregon – who all received berths to March Madness – aren't necessarily the worst things in the world.
But a good team should have won those games. Thursday is going to be an uphill battle requiring stellar performances from redshirt sophomore guard Tyger Campbell, sophomore guard/forward Jaime Jaquez Jr. and sophomore guard Johnny Juzang.
On the other side of the ball, Michigan State is coming off wins over Michigan, Illinois and Ohio State in the past month – the first two earning No. 1 seeds in the NCAA tournament. Though they've had an inconsistent season, momentum is on the Spartan's side.
If there is anything that's a team's best friend in March, it's momentum in the right direction. It's clear who momentum will favor on Thursday.
I hate to say it, but I hope the Bruins packed light for the trip. It's bound to be a short one.
Coral Smith
Daily Bruin senior staff
Prediction: Round of 64
I have a bit of faith in the Bruins left, but that can only go so far.
While the odds are stacked against UCLA in its matchup versus Michigan State, I believe there is still a chance for the Bruins to return to their level of success from the middle of the season and pull out the win. But grit can only help so much, so I don't think the team's talent will take it past No. 6 seed BYU.
The story of UCLA in the past few weeks has been moments of brilliance, in which the Bruins defended well, made shots from all areas of the court, and kept fouls to a minimum. But it never lasted, as they repeatedly gave up leads and fell just before the finish line.
I believe this year's tournament run will go much the same way.
Cronin is a quality coach, and I'm sure with the extra practice time UCLA was afforded due to its early exit from the Pac-12 tournament, he can find a way for the Bruins to limit Henry and the Spartan offense. But this win would be based on pure grit and determination, so once UCLA uses up all of its energy on Michigan State, there will be nothing left to help the team get past BYU.
Even though the Bruins might arguably be a better team than the Cougars, it hasn't seemed to matter who the opponent is lately when they choke at the end. You need 40 minutes of quality play to win games, and that just hasn't been happening. So why would we expect yet another game against a supposedly inferior opponent to be easy?
Maybe UCLA will prove me wrong and come together to make a run into the tournament. But after watching the Bruins in the last two weeks, I'm just holding out hope for one good game before they once again disappoint us.