Opinion: Diverse, accessible online resources will alleviate fears surrounding vaccinations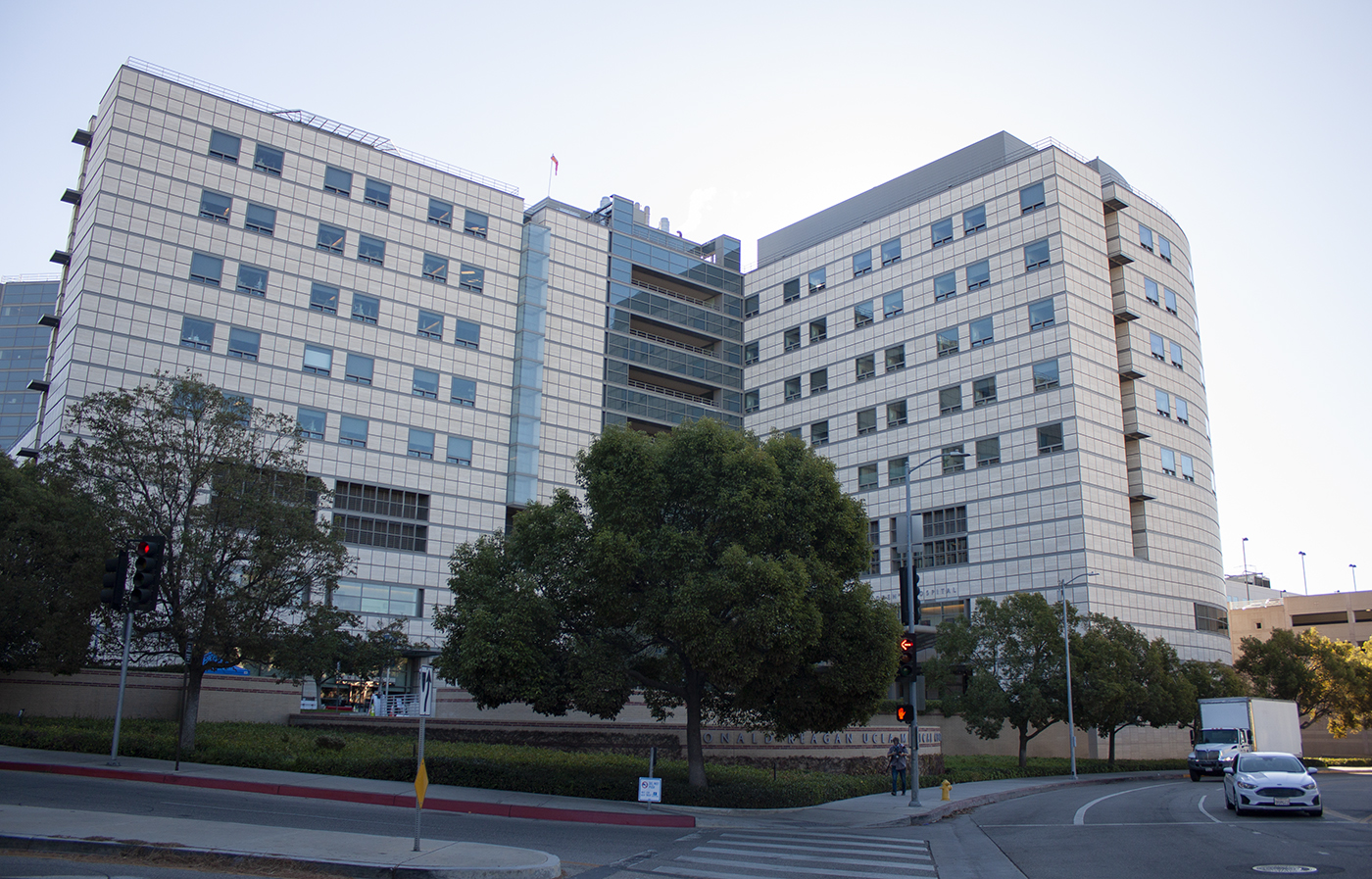 UCLA Health should work with local organizations to ensure Angelenos have access to accurate information about the COVID-19 vaccines. (Ariana Fadel/Daily Bruin)
Even though COVID-19 vaccines are now readily available in some capacity, information about the vaccines is not.
And a lack of access to information can be dangerous, especially when it comes to public health.
Every day, more and more people are receiving doses of the various COVID-19 vaccines allowed for emergency use by the Food and Drug Administration – the Pfizer, Moderna and Johnson & Johnson COVID-19 vaccines. Although California residents have collectively received more than 10 million doses of COVID-19 vaccines, information regarding the efficacy of each of the vaccines and what precautions people should take after receiving one dose isn't as accessible as it should be.
This is where UCLA Health can step in.
As of March 2, UCLA faculty and staff are now eligible to receive any full series of the COVID-19 vaccines allowed for emergency use by the FDA. But without easily accessible information regarding the details of the vaccines, some members of the UCLA community – and Los Angeles County as a whole – are faced with tough choices.
UCLA Health has a duty to educate the public regarding the possible outcomes of the COVID-19 vaccinations and where people can get their doses. This means working with local agencies to ensure this information is readily accessible and widely shared.
After all, vaccinations are the only way we can return to some semblance of normalcy.
According to an emailed statement from UCLA Health spokesperson Enrique Rivero, UCLA Health informs the public about COVID-19 through social media posts, email newsletters and community presentations. It also disseminates information throughout the UCLA community by way of UCLA Strategic Communications and the UCLA COVID-19 Response and Recovery Task Force.
Despite these steps, people still have questions.
Audrey Price, a third-year human biology and society and psychology student and the communications co-president for Bruins Public Health Club, said she believes there is confusion regarding how the vaccines work, the science behind them, how someone will feel after receiving a dose of one of the vaccines and why two doses of the Pfizer and Moderna vaccines are necessary.
Although many sources, such as the Los Angeles County Department of Public Health website and UCLA Health's COVID-19 website, provide information about the vaccine, people may not know where they should be looking for accurate information, said Shira Shafir, an adjunct associate professor of community health sciences and epidemiology at the Fielding School of Public Health.
With all of these resources available to the public, it's clear that misinformation regarding the COVID-19 vaccine does not come from a lack of source material, but rather the inability to find the necessary information.
And that can prove deadly.
There are people on both political sides who are opposed to being vaccinated against COVID-19 but for different reasons. While some abstain from vaccinations because of religious or personal reasons, others believe vaccines are dangerous, and others distrust the medical community because of its historical exploitation of people of color in research.
Refusing to be vaccinated, regardless of the reason, harms America's ability to recover from the COVID-19 pandemic. People should not blindly take any vaccine, but they should be provided with the information to make an informed choice.
The public needs to gain access to these resources. As a leader in the health care community with a significant platform, UCLA Health can help ensure that this information is more accessible.
COVID-19 vaccine information could be included on highly trafficked sites for members of the UCLA community, such as MyUCLA, said Price.
Shafir proposed pursuing another avenue – social media.
"When we're thinking about reaching the UCLA population, just sending out an email probably isn't sufficient," said Shafir. "Putting it on an Instagram account or utilizing TikTok, … if our amazing UCLA gymnasts can go viral with their routines, it is possible for knowledge and information that's accurate about vaccines to also go viral."
Despite what path UCLA Health chooses to take, it needs to diversify its content distribution to reach more audiences. UCLA Health is a fundamental part of the university and should work with members of the community to educate students.
Although some may argue that people should seek out vaccine information on their own, not everyone has equal access to obtaining that information.
And when people don't have accurate COVID-19 vaccine information, they may be more likely to skip getting the vaccine altogether, Price said. Skipping the vaccine not only hurts them but also unnecessarily risks the rest of the public's health.
In order to ensure that people receive accurate information about the COVID-19 vaccines, content must be distributed with the intended audiences in mind. Everyone has a right to know what the vaccines entail and how to get one.
We all deserve a breath of fresh air after a year of lockdowns and social distancing.
If a TikTok on COVID-19 vaccines could help spread accurate information to people, UCLA Health shouldn't hesitate to make one.