Opinion: Pre-med, pre-health counselor would help increase diversity in health care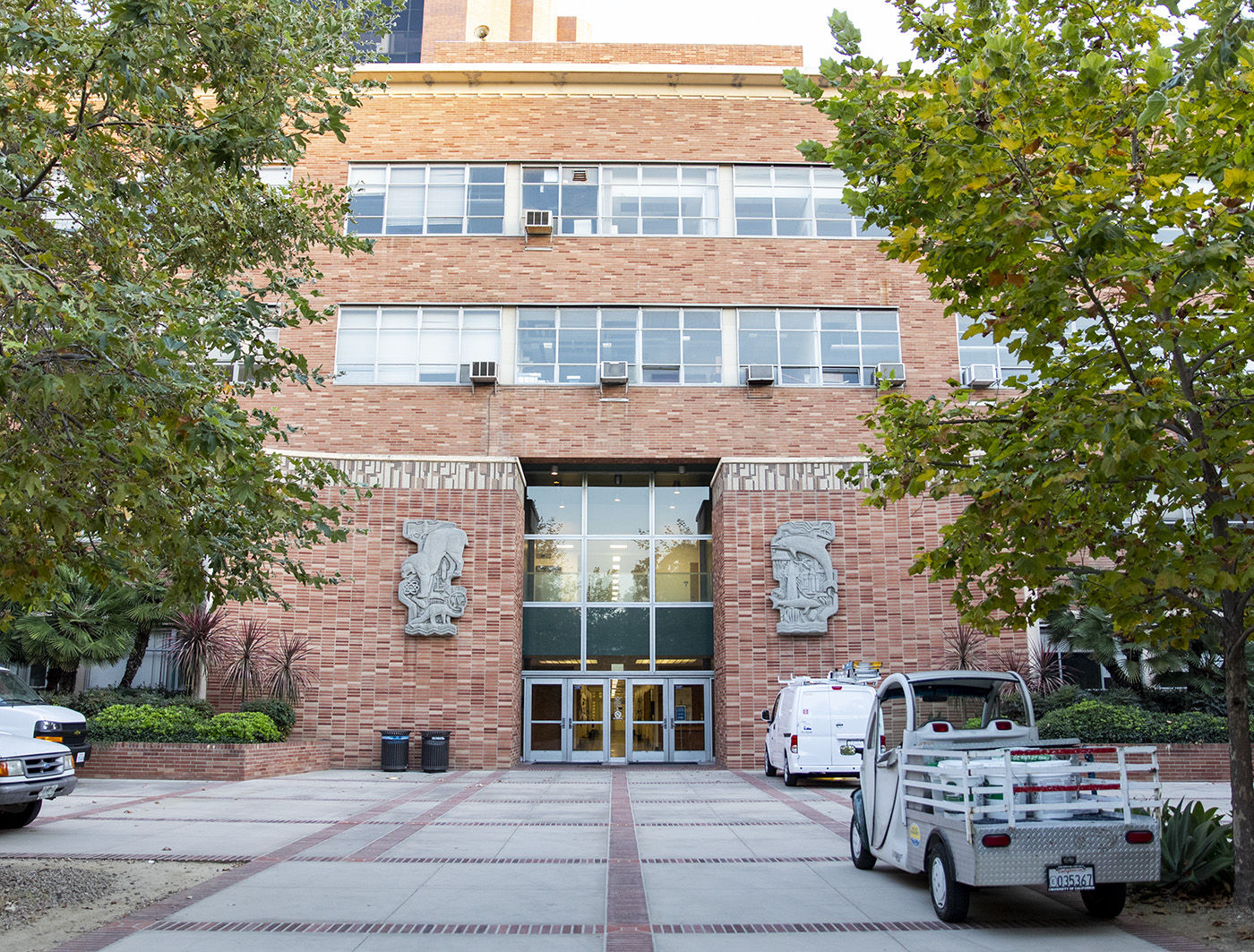 (Ashley Kenney/Assistant Photo editor)
Uprooting systemic racism in health care starts with addressing the lack of diversity in the field.
Compared to a white woman, a Black woman has a 22% higher likelihood of dying from heart disease, a 71% higher likelihood of dying from cervical cancer and a 243% higher likelihood of dying from pregnancy or childbirth-related complications, according to NPR.
Improving minority representation in health care could work to mend this glaring issue. But at the moment, representation is abysmal. Hispanic, Native American and Black people make up more than 31% of the U.S. population, but only 6% of physicians.
This racial disparity cannot change without systemic reworking. And UCLA has the chance to rework the system.
In the 2020-21 medical school application cycle, more applicants to U.S. medical schools came from UCLA than any other undergraduate institution in the country. Having a power as significant as this means UCLA can meaningfully increase diversity in health care. It can start by hiring a designated pre-med and pre-health counselor on campus to make accessibility to these professions more inclusive.
For first-generation college students, minorities and frankly anyone without a guiding hand, becoming a doctor or health care provider may seem daunting.
Approaching the demanding list of prerequisites, arduous MCAT preparation and unusual application processes, all while trying to build the perfect resume, is intimidating and discouraging to those who lack prior knowledge or a family background in medicine. A specialized pre-med and pre-health counselor who could provide specific advice, assistance in course planning and more would not only strengthen the chances of all Bruins getting into medical school, but also support marginalized students in their endeavors.
Lorena Morales Sandoval, a second-year pre-human biology and society student, said her personal experiences with doctors and practitioners are her motivating force behind joining the medical field.
"I've had to deal with a lot of occurrences where me and my family are mistreated in the health care system – with appointments, with the language barrier, with discrimination," said Morales Sandoval, who is Latina. "I've been denied compassion."
Her experiences are not an anomaly.
Luis Cortes, a fourth-year human biology and society student, said his families' experiences navigating an inequitable system have inspired him to pursue a career in health care.
"I saw the struggles (my family had) to go through to get any health care and misinformation, even within the same clinic, due to a lot of my immediate family members being low-income," Cortes said. "There's also a lot of mistrust in Latino communities when it comes to receiving any type of medical attention or help."
With these experiences of minority Bruins in mind, UCLA has a responsibility to help repair the systemic issues that continue to harm people of color. It is crucial that health care employees demographically reflect the populations they serve.
Otherwise, the cycle of harm will continue.
Without a specialized pre-med and pre-health counselor for undergraduates on campus, students are left to seek resources on their own, putting historically underrepresented students who lack connections at a disadvantage and perpetuating severe inequities in the medical field.
Simran Athwal, a third-year microbiology, immunology and molecular genetics student, said many underrepresented students on campus are struggling to form a plan and graduate in four years, with questions still lingering about the MCAT and a gap year.
"If I had a counselor who would have prepared me for my route that I'm taking, then I think I would have not had this struggle, or I wouldn't be worried that I'm not going to graduate in four years," Athwal said.
It's inadmissible that the largest pre-med university lacks specialized pre-med guidance. Luckily, students have stepped in – as they most often have to – to fill this institutional gap.
When Cortes transferred to UCLA in his third year, he started TransferMed at UCLA, an organization that focuses on building a sense of community and mentorship for transfer students pursuing health-related careers during their expedited time on campus.
While student initiatives are great, UCLA should have at least one specialized pre-med and pre-health advisor to help all students take advantage of what UCLA has to offer.
But we cannot discredit UCLA for providing many unique opportunities and information sessions.
Dr. Clarence Braddock, Vice Dean for Education at the David Geffen School of Medicine, said in an emailed statement that the school is committed to attracting future physicians and physicians-in-training representing diverse populations. Additionally, the school hosts an annual two-day pre-med and pre-health event dedicated to creating a more welcoming environment for students pursing medical careers.
Of course, these resources are useful, but when it comes to those who do not know where to begin or want specialized assistance from trustworthy advisors, a designated pre-med and pre-health counselor could be all the more helpful.
In order to bring diversity to health care professions, UCLA must do better to make pre-med and pre-health paths more accessible.
If the main goal of health care is to prevent premature death and enhance one's quality of life, then diversity should be valued with utmost importance.
After all, diversity can save lives.