Whether UCLA will accept non-FDA-approved vaccinations remains undecided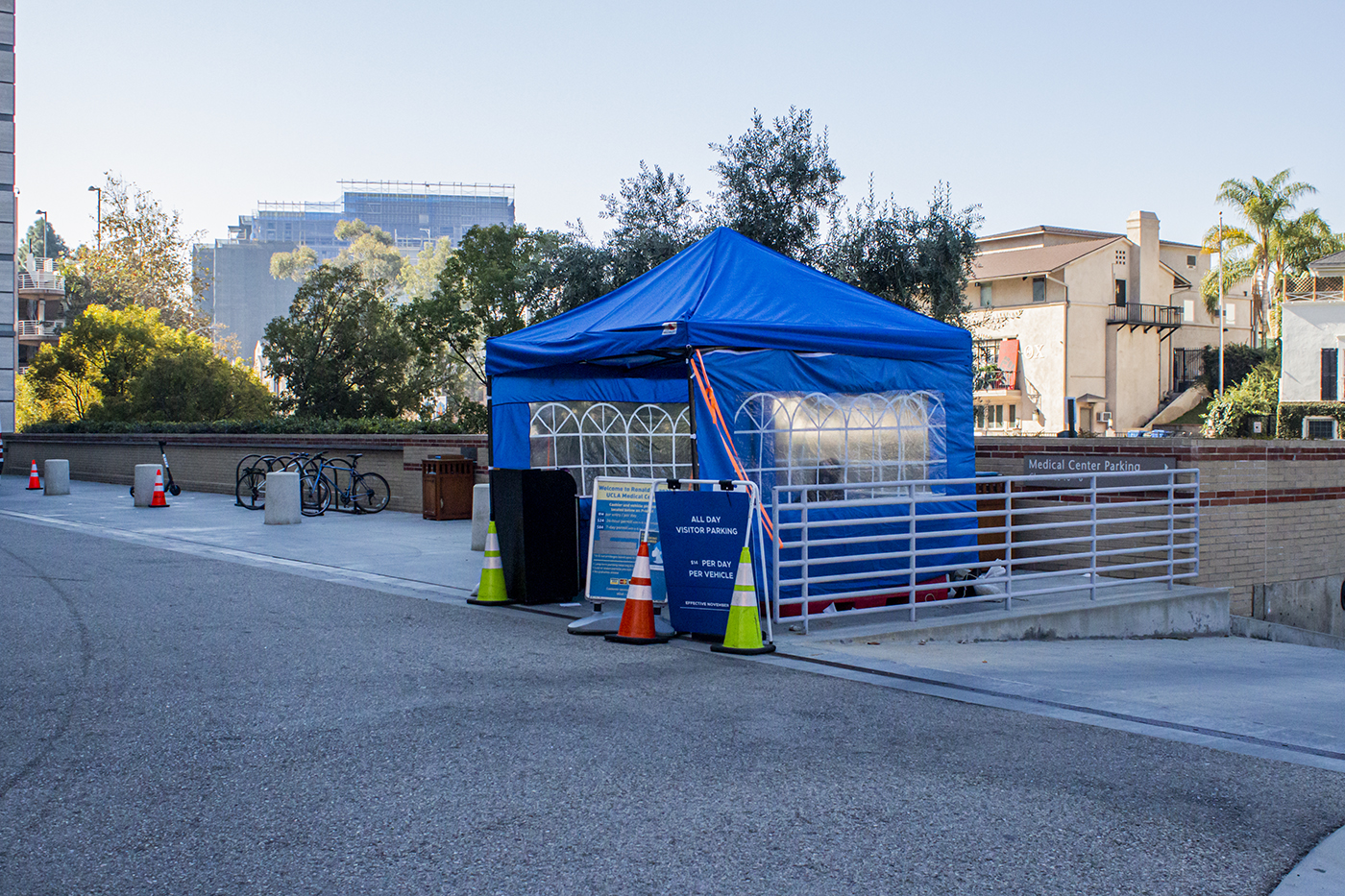 Foreign vaccines yet to be approved by the FDA are coming into question as international students prepare to return to in-person instruction in the fall. (Jefferson Alade/Daily Bruin)
With UCLA planning for a return to in-person instruction beginning in the fall, there are questions surrounding the validity of foreign vaccines that international students may receive prior to returning to campus.
The Food and Drug Administration has authorized three vaccines for emergency use – Pfizer BioNTech's, Moderna's and Johnson & Johnson's – all of which have been manufactured in the U.S. Vaccines used in other countries, such as the Sputnik V used in Russia and the Covaxin vaccine used in India, have not been approved by the FDA.
Bettina Pedone, a nurse practitioner and director of quality and informatics at the Arthur Ashe Student Health and Wellness Center, told the Daily Bruin on Feb. 17 that international students should inform UCLA if they received vaccines that are not FDA approved, though it is unclear whether the university will consider foreign vaccinations as valid.
But if UCLA mandates vaccinations, some international students may have to receive a second COVID-19 vaccine if they already took a non-FDA-approved vaccine.
Timothy Brewer, an epidemiology professor, said that although he does not recommend getting vaccinated with two different vaccines, it would be decided on a case-by-case basis. The data available on specific vaccines would help determine if someone can be revaccinated.
Brewer said when the FDA is deciding whether to approve foreign vaccines, their efficacy should be determined using publicly available data instead of where the vaccines were manufactured.
"I think that (vaccine approval) will totally just depend on the company making the vaccines and whether or not they choose to submit their data to the FDA," Brewer said.
Pedone said vaccines are not mandatory yet because they currently fall under the FDA's Emergency Use Authorization authority. UCLA will likely follow guidance from the Los Angeles County Department of Public Health when determining whether vaccines should be made mandatory for students, Brewer said.
Jagrit Digani, a second-year computer science student living in the United Arab Emirates, said he received the first dose of the Sinopharm COVID-19 vaccine. The Sinopharm vaccine, which has an efficacy rate of 79.34%, contains an inactivated coronavirus, which teaches the immune system to make antibodies against COVID-19 to help the body fight future infections.
Because the Sinopharm vaccine is only around 80% effective in protecting against the virus, Digani said he would not mind getting revaccinated if it was with one with a higher efficacy rate.
Brian Chang, a third-year computational and systems biology student from Singapore, said making vaccinations mandatory for students could make sure the UCLA community stays safe if it returns to in-person learning.
"It is the best way that we can quickly come back to in-person learning and to ensure that we have a safe community to interact, live and work," Chang said.