Opinion: Student workers deserve more support, communication from university amid pandemic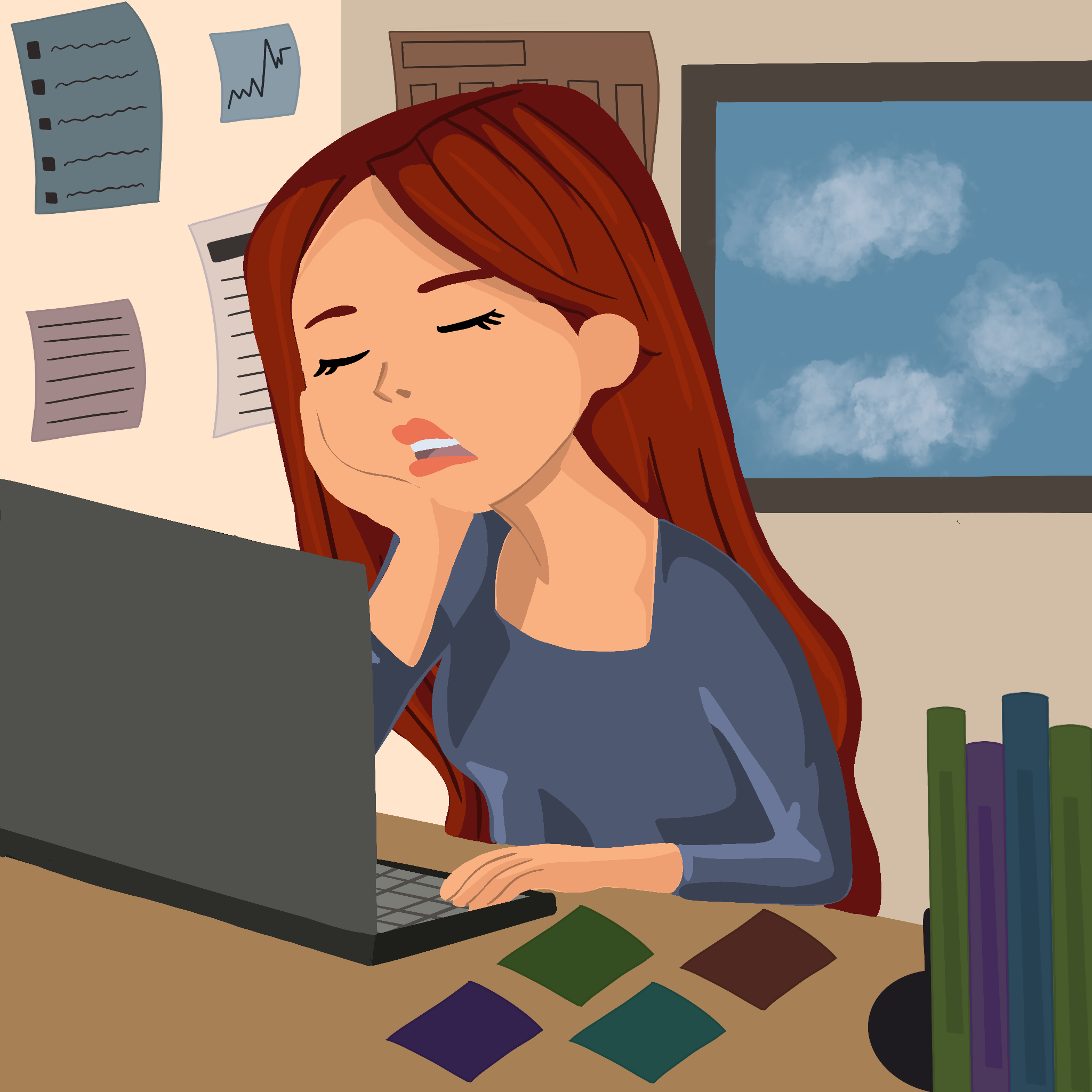 (Jaelen Cruz/Daily Bruin)
This post was updated March 7 at 4:33 p.m.
The pandemic hasn't been easy for anyone – especially student workers.
More than 50% of students in Los Angeles County have been laid off, furloughed or terminated since the onset of the COVID-19 pandemic, according to a September 2020 study conducted by a coalition of organizations such as the UCLA Labor Center and the Dolores Huerta Labor Institute.
But even before the world was fundamentally changed, there were glaring issues.
A study from June found that 60% of undergraduate student workers in LA County earned "low wages," meaning they made less than two-thirds of the median area wage. While 68% of students felt that their current area of employment did not align with their interests or career goals, high levels of financial insecurity meant students had little to no choice but to take on those jobs, researchers found.
Student workers across LA County are struggling, and Bruins need UCLA's help now more than ever.
Administrators can do this by increasing funding to allow campus departments to hire more student workers, transition jobs to the virtual sphere and increase accessibility to financial resources. Bruins need a steady job to pay for basic necessities and as their university, UCLA has a commitment to support students who can't find work.
UCLA has no shortage of resources, but at the moment, it's placing the burden of finding those resources on students.
According to an emailed statement from UCLA spokesperson Ricardo Vazquez, student workers who are affected by the COVID-19 pandemic can apply for financial assistance through the Bruin Tech Grant program or by filling out a loss of income appeal with the Financial Aid and Scholarships Office. The office has reviewed 2,000 additional income appeals, which represents a 20% increase from previous years, Vazquez added.
"UCLA has made consistent efforts to accommodate as many student employees as possible," Vazquez said in the emailed statement. "We have prioritized positions for the students with the greatest need and those for whom work on campus is an essential part of their financial aid plan."
But these efforts aren't reflected in students' experiences.
Ashley Michel, a fourth-year labor studies student, said she felt no difference in administrators' level of support for student workers after the onset of the pandemic.
As a result, Bruins have had to find – or provide – those resources for themselves.
Michel, who is also a member of the Student Labor Advocacy Project, said the organization worked with unions and other student labor groups to organize town halls that gave a platform to students to speak about the lack of transparency from their employers.
"(The students) didn't know if they'd been laid off or if they'd get their jobs back," Michel said. "A lot of students didn't even know if they qualified for pandemic relief. … That was just like a nightmare."
The Undergraduate Students Association Council Office of the Internal Vice President has also tried to help student workers. For example, the office hosts a quarterly "Know Your Rights" training for student workers, said Summer Lee, co-director of the Put Workers First committee. The office also hosts a series of panels on how to secure internships and network, Lee added in an emailed statement.
"The goal is to provide student workers with support and help and also to inform them of their fundamental rights," said Lee, a third-year economics student.
Although admirable, the need for these awareness campaigns is a symptom of a larger issue: the university's lack of communication with student workers.
"Most of the students that we surveyed and had interviewed in our study, really did not know a lot about the work-study program," said Janna Shadduck-Hernandez, a professor in the Labor Studies department and a project director at the UCLA Labor Center.
Most students found the federal work-study program to be difficult to navigate and extremely time-consuming, she added.
UCLA can make this process easier, but only if it dedicates the time and energy to do it.
Work-study students often work between 10 and 12 hours a week, which often leads to low-income students taking multiple jobs to cover costs, Shadduck-Hernandez said.
UCLA currently employs 1,000 work-study students, according to Vazquez. In previous years, that number has been closer to 2,500.
The university should create a centralized search engine and application portal for work-study opportunities on campus. Currently, students are expected to go through a separate application process for each job – an arduous task for anyone.
The Labor Center study also found that some workers and learners are less likely to network effectively and obtain jobs in academic departments that align with their career paths. In fact, first-generation students seeking employment are often directed to the service sector, work sales or administrative jobs on campus, Shadduck-Hernandez said. This risks allowing a cycle of financial insecurity to persist, Shadduck-Hernandez added.
UCLA can't – and shouldn't – allow this to happen.
It is true that the administration is not obligated to hand every student a job. However, the systems in place simply aren't adequate, and they discourage students from seeking out employment on campus – especially during a time where financial instability is rampant, online classes are burdensome and mental health among college-aged students is on the decline.
The financial needs of student workers must take center stage going forward. Let's hope the administration agrees.