Instructors incorporate interactive Zoom features to facilitate student engagement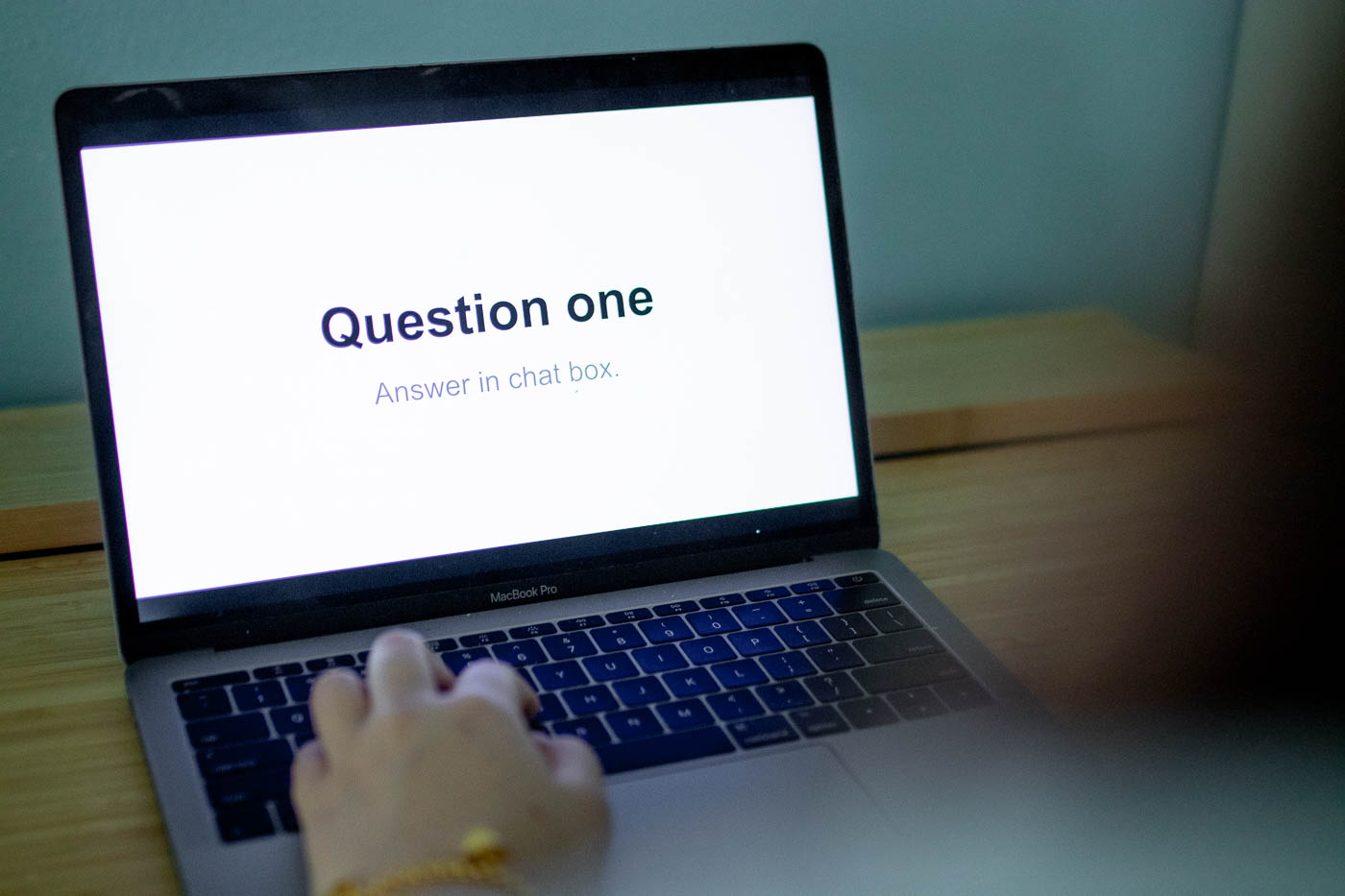 UCLA instructors have found creative ways to engage their students – some of whom have experienced a decline in motivation amid the pandemic – during Zoom lectures. (Kari Lau/Daily Bruin senior staff)
This post was updated March 7 at 9:29 p.m.
When a student last quarter told Debra Pires they struggled to pay attention in her biology class, Pires immediately started searching for ways to leverage Zoom's interactive features to increase student engagement during lecture.
Pires, the instructor for a life sciences series, experimented with the chat feature where she would send that student a private message three times every class session to ensure they were paying attention in class. She said it maintained the student's concentration while they waited to reply.
Pires' experience using Zoom interactive features to improve student engagement during online classes wasn't limited to that one student.
Amid a drop in motivation among students, some instructors have experimented with interactive online features to keep students focused and implemented policies to accommodate them.
Zoom's interactive features – including annotations, polls, breakout rooms and the chat – have become some instructors' go-to teaching tools for their lectures.
Pires also found the chat window extremely effective to engage the class as a whole. She said engagement improved dramatically when she used the chat function compared to when she asked students to give their answers to a general question, and only had two to three students raise their hands.
"But when I say, 'I want everybody to think about it for a minute,'" Pires said. "'I want you to type your answer in the chat window but I don't want you to press enter yet,' and I wait for a minute and then I say, 'OK, press enter,' the chat window just scrolls up really, really fast."
Kristina La, a third-year psychology student, said group assignments or breakout rooms are key motivators for school because they remove the feelings of isolation that online classes bring. Interacting with other students reminds her that there are others who are in the same situation as her, she said.
Maria Cha, a statistics lecturer who teaches an introductory statistics course, also experimented with interactive online features. Her class uses an app that allows students to post notes on a common board in addition to frequent Zoom polls and the annotation feature.
Additionally, Cha modified the syllabus so students could drop missed lectures or assignments. She also lowered the weighted grades of the midterm and final exams, which Cha hoped lessened the stress load for students.
Cha said the accommodations were meant to encourage students not to give up on the course because they felt overwhelmed and unmotivated from missing one or two assignments. Moreover, the flexible policies gave students who were facing issues at home a chance to catch up on the course, she said.
Some instructors believe students' drop in motivation in school derives from the nature of Zoom classes and living at home.
Cha said school at home creates a relaxed atmosphere for some students, which can cause them to disengage during class because they feel comfortable with their surroundings.
There is no external influence or accountability to study at home, La said. La is home in the Bay Area, miles away from campus – which she considers a source of concentration because of its intensive academic environment.
Cha also said many students in her class turn off their cameras during lecture, partially because they want to preserve their privacy as lectures are recorded for international students to watch at their own convenience. This makes it easy for students to turn their attention away from the class, she said.
Going to school from home can also be stressful if there are issues at home, Cha added. As a mother of four, Cha said she understands some students may have younger siblings or grandparents to take care of.
Another potential factor is Zoom fatigue, or the exhaustion experienced after long hours spent on Zoom calls, Pires said.
Pires has experienced several instances where students have expressed frustration to her about spending long hours in front of a computer. The fatigue from jumping from one Zoom call to another is different from normal screen time fatigue – even if the student already spends two to four hours a night on the computer studying or writing research papers, she said.
The four main causes of Zoom fatigue are extended periods of intense close-up eye contact, reduced mobility, increased cognitive load and staring at oneself on the screen, according to a study at Stanford University.
Because people often rely on nonverbal cues to supplement their understanding of a conversation, Zoom's limited range of vision exacerbates the difficulty of interpreting and sending these nonverbal cues. This makes the brain work overtime to compensate, which results in a sense of fatigue, according to the study.
Although finding motivation to sit through classes may be more difficult because of the online environment, Pires said instructors acknowledge the hard work students have put into their studies. Many of the changes instructors have made were made with the students' best interests in mind, she added.
"When we do try to do something, it's because we want to keep students motivated and engaged and help them learn," Pires said. "Sometimes we don't know how that will work unless we try it."