Women's basketball defeats Washington, advances to semifinals of Pac-12 tournament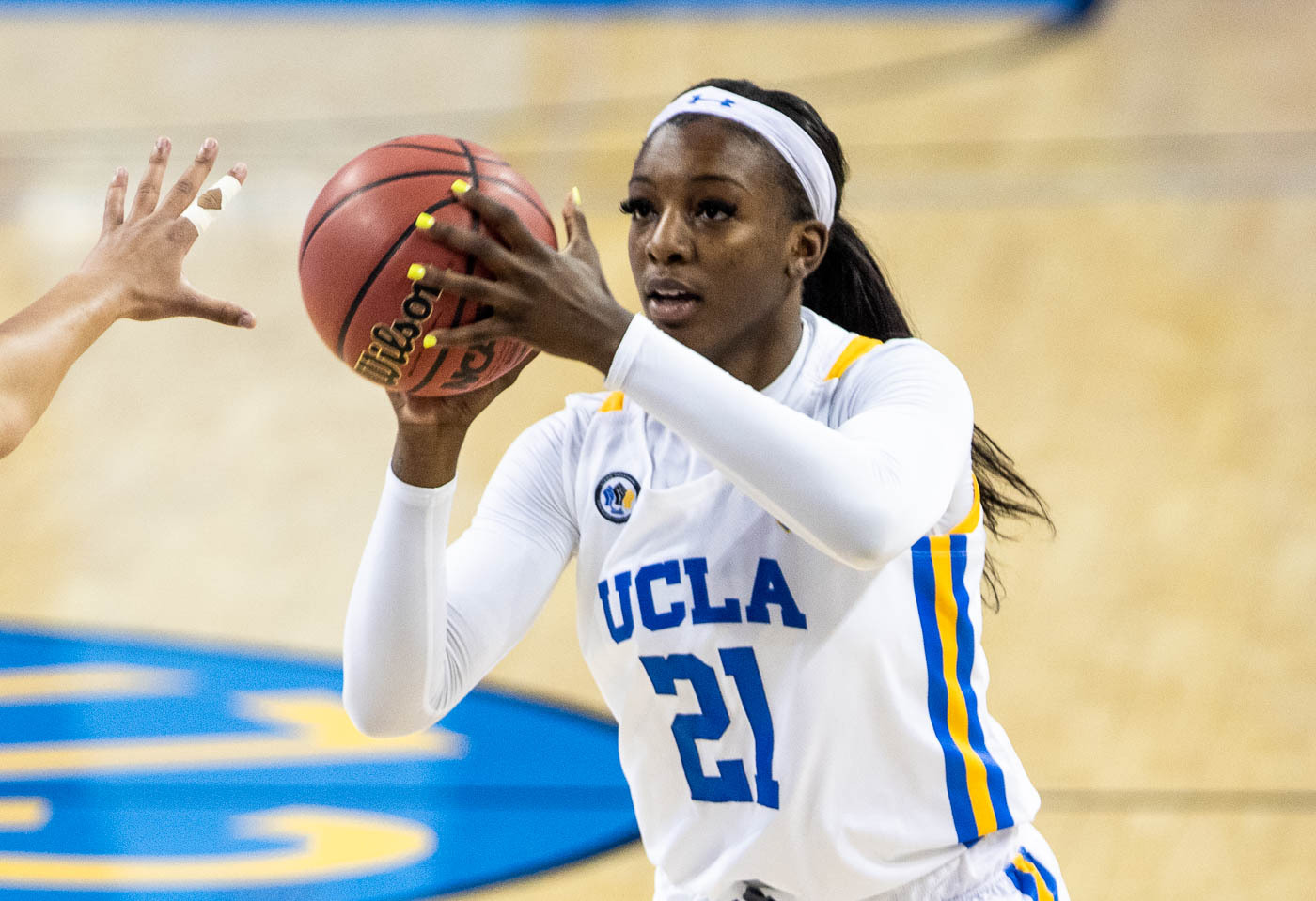 Senior forward Michaela Onyenwere put up 12 points, four rebounds and three steals in No. 9 UCLA women's basketball quarterfinal win over Washington. (David Rimer/Daily Bruin staff)
Women's basketball
---
| | |
| --- | --- |
| Washington | 46 |
| No. 9 UCLA | 58 |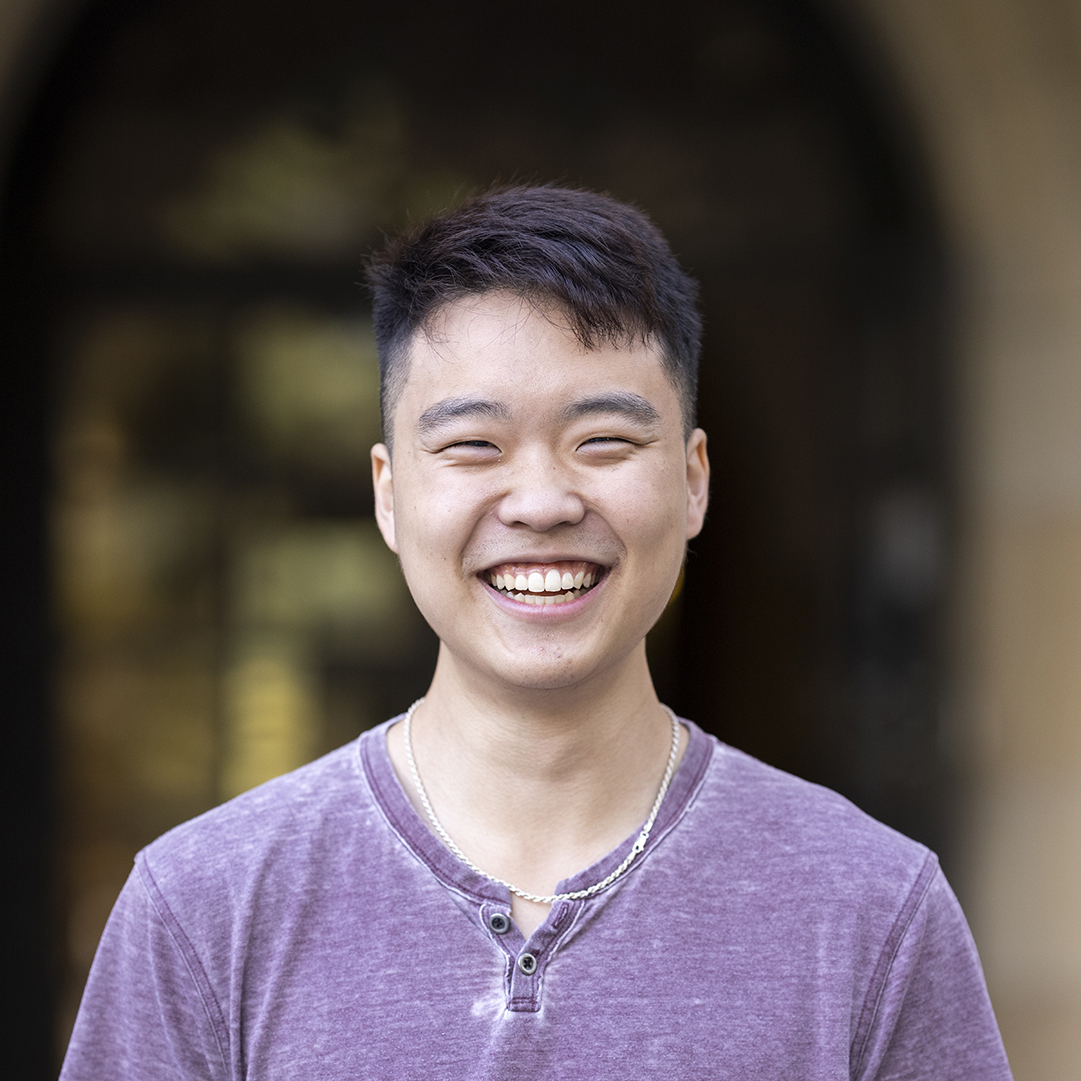 This post was updated March 4 at 11:11 p.m.
For the sixth consecutive year, the Bruins are heading to the semifinals.
No. 9 UCLA women's basketball (15-4, 13-4 Pac-12) avoided an upset by defeating Washington (7-14, 3-14) 58-46 in the final game of the quarterfinal round of the Pac-12 tournament. With the win, the Bruins advance to the next round of the Pac-12 tournament, where they will face second-seeded Arizona.
Despite earning its fifth double-digit victory in six games, UCLA struggled to pull away from eleventh-seeded Washington for much of the game as it had season-worst performances shooting and taking care of the ball. One game after making a school-record 16 3-pointers, the Bruins managed to make just two tonight at an 11.7% clip, both season-lows. The team also gave up the ball a season-high-tying 19 times.
"Our success is built on defense, rebounding and passion plays," said coach Cori Close. "We're not a 'live by the 3, die by the 3' kind of team and we needed to be a lot more poised. I thought we were settling for 3s after it was very apparent that we weren't on."
The Bruins' offense was disrupted by the Huskies' aggressive zone defense early, as they committed a season-high 12 turnovers in the first half after averaging 11.6 per game in the regular season. Still, they jumped out to a 22-10 lead after the opening frame behind an 11-0 run and 10-of-16 shooting from the field from six different scorers.
After freshman forward Emily Bessoir made a 3-pointer seconds into the period to extend the Bruins' lead to 15 at the beginning of the second quarter, UCLA surrendered a 13-0 Washington run. Redshirt junior guard Lindsey Corsaro ended the drought by scoring the last five points of the half for UCLA.
"I would just say credit to Washington," said senior forward Michaela Onyenwere. "I think they are fighting for something bigger than themselves right now, so for them to come out and punch us in the mouth a little bit, it's just kind of how March goes."
The Bruins hung onto a five-point first-half lead at the break despite 12 first-half points from center Quay Miller, while sophomore guard Charisma Osborne led her team with six. The Huskies also coughed up the ball 12 times – including six steals from UCLA – and allowed seven offensive rebounds.
Coming out of the halftime break, Washington continued right where it left off. Three minutes into the second half, it took the lead for the first time since its 4-2 start with a 3-pointer from guard Tameiya Sadler and started the quarter on a 10-2 run. The Bruins retook the lead, however, neither team could pull away as the game stayed within five points until 4:30 left in the game.
From that point on, it was all Onyenwere and Osborne. Following a turnaround jumper from Onyenwere to give her team a seven-point lead, the duo scored three consecutive baskets to bring the lead to double digits for the first time in the second half with just three minutes left.
The pair finished the game with 12 points each, while Osborne also recorded her second-straight double-double with 10 rebounds.
"Defense is really our anchor, and that's what really gives us energy," Onyenwere said. "When we're able to run like that, it's so fun to play with my teammates. That's kind of where we kind of turned it around and flipped that switch. But we know that that's what we have to kind of settle in our identity."
Lauryn Miller added nine points of her own, but Close said the senior forward's communication and intangibles were key to helping the team maintain its composure.
"I thought our communication was really poor out there tonight, and (Miller) was the one who held it together," Close said. "Her communication changes us from being a reactionary team to an anticipatory team. (Miller) was a tremendous steadying force tonight."
UCLA outscored Washington 16-7 in the final period to put the game away. With the win, UCLA secured a season sweep over Washington. The two teams faced off once in the regular season Feb. 7, resulting in a 34-point victory for the Bruins.
A year after a down-to-the-wire quarterfinal victory over rival USC, UCLA pulled off another close victory in the quarterfinal round and will face Arizona, led by the Pac-12 defensive player of the year guard Aari McDonald, on Friday at 8 p.m. for a chance to play in the championship round. The two teams met once in the regular season in a 3-point loss for the Bruins, but the game was both teams' first conference game of the year.
"(McDonald) is a great player, but we have some pretty great players too," Close said. "As much as we have to worry about (McDonald), they have to worry about us. Mad respect for not just her but their entire team."
Four Bruins played north of 30 minutes in the contest. But with less than 24 hours to prepare for Arizona and a potential final matchup Sunday should they advance, Close said the team will quickly have to adjust by focusing on maintaining its identity and toughness.
"The reality is that Washington played to their strengths and identity better than we played to ours tonight," Close said. "That's what we need to learn from going into tomorrow's game. We have a way of playing that's best for us and Arizona has a way of playing that's best for them. Can we disrupt that and play to our strengths, or is it going to be vice versa? That's the battle within the game and our preparation."
Moon is currently an assistant Sports editor on the women's basketball, men's soccer, track and field and cross country beats. He was previously a contributor on the women's basketball and women's tennis beats.
Moon is currently an assistant Sports editor on the women's basketball, men's soccer, track and field and cross country beats. He was previously a contributor on the women's basketball and women's tennis beats.