Alumnus founds PAC to remove politicians who opposed 2020 election results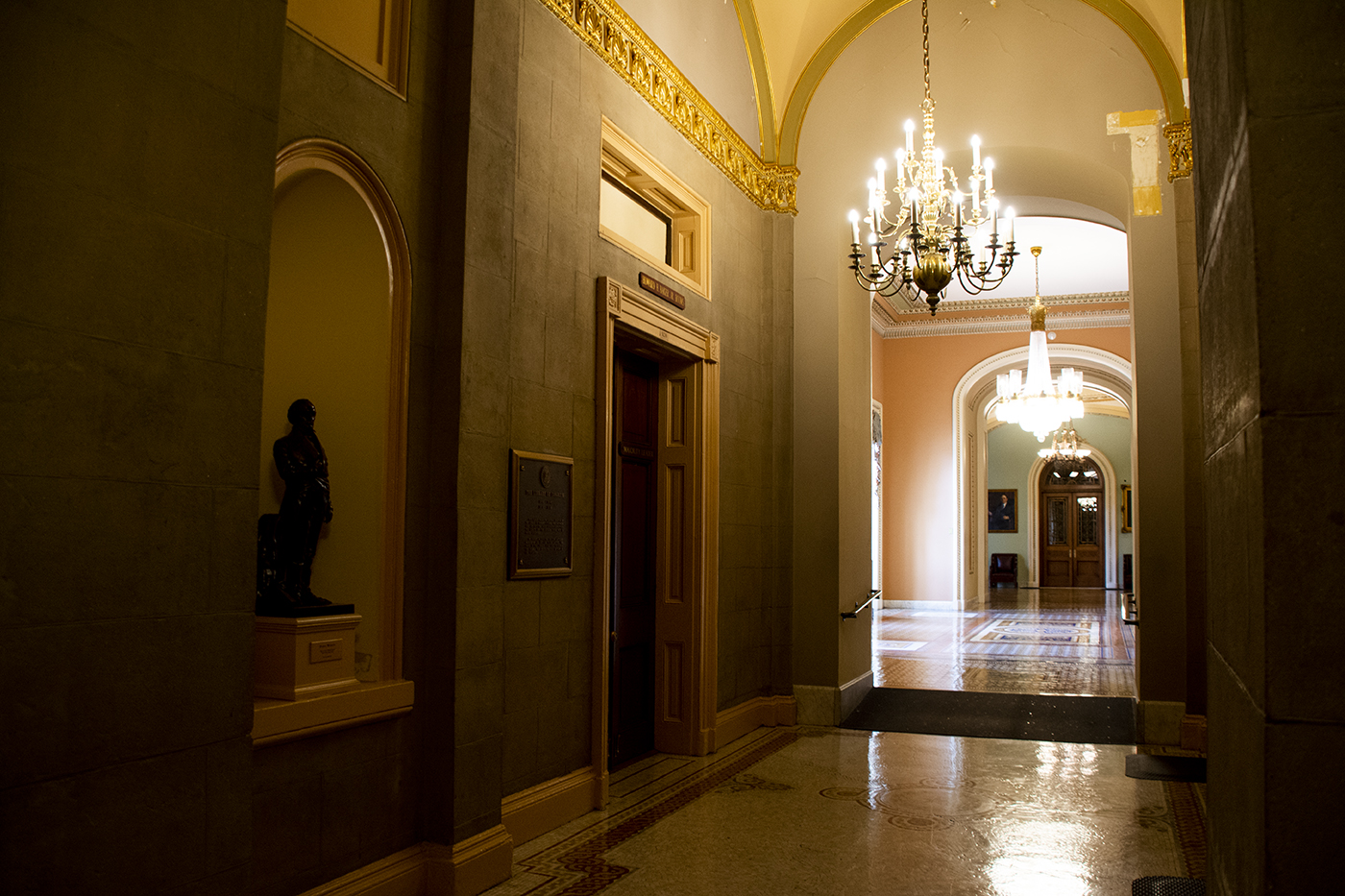 A former Bruin founded a new Political Action Committee, called the Sedition Caucus PAC, aimed at removing politicians who opposed the 2020 presidential election results from office. (Sakshi Joglekar/Daily Bruin staff)
This post was updated March 7 at 4:05 p.m.
A UCLA alumnus founded a Political Action Committee that is trying to remove politicians who opposed the results of the 2020 presidential election.
Joe Jacobson, who graduated from UCLA in 2017, initially founded the Progress Action Fund to support Democrats. After the attack on the Capitol and the vote to overturn the results of the 2020 election, Jacobson said he decided to start the Sedition Caucus PAC, a branch of the Progress Action Fund which runs ads opposing politicians who voted to overturn the results of the 2020 presidential election and who hold competitive seats.
Jacobson said the PAC is currently targeting California Congressman Mike Garcia, who said he believed the results of the November election were compromised.
"We really feel that we have no choice. We have to get these seditionists out of there," Jacobson said. "Otherwise, they'll just do what they did again."
The Federal Election Commission categorizes both the Progress Action Fund and Sedition Caucus PAC as PACs with non-contribution accounts, which means that they accept unlimited contributions from donors.
Jacobson said the PAC relies on funding from donors, and it is striving to establish credibility and gain recognition so that it can put its donors' money in the right place. Since its founding in August 2020, the Progress Action Fund raised more than $383,000.
Richard Anderson, a political science professor, said PACs generally create and distribute ads for or against political candidates.
Anderson said PACs were legalized by a Supreme Court decree in 2010, which ruled that political contributions are a form of freedom of speech and could not be limited. He added that PACs cannot coordinate with the campaign of a political candidate.
Jacobson said his PAC takes a strategic approach when deciding which politicians to target. He said most politicians who opposed the results of the presidential election occupy seats they are highly likely to win, no matter the political climate, so the PAC focuses on the seats they can influence.
"We really felt that we could be the first organization and probably the only organization solely focused on defeating seditionists in these competitive races," Jacobson said. "So we're choosing districts that were very close in 2020 but also that were perhaps overlooked by other organizations."
Jacobson said the Sedition Caucus PAC is hoping to run a fact-based campaign that educates voters on issues like COVID-19 health care and the economy.
Daniel Lowenstein, a law professor, said PACs usually approach their work with this strategy of trying to influence competitive districts.
"(PACs) are not going to look for races in which the candidate they like or the party they like is very likely to win … and they're not going to look for the ones where that party is very unlikely to win," Lowenstein said. "They're going to look for the ones that are hanging in the balance and try to affect those."
Adam Stalker, who works as a senior advisor for the PAC, advises on digital media advertising and strategy.
Stalker said he appreciates the data-driven approach that Jacobson is taking with the PAC, which he said is different than the approach he has seen from most other political organizations.
"(Jacobson) is … developing a real brand around some serialized content that allows him to tell a continuous story and remind voters that these different congressional leaders are seditionists," Stalker said.
At UCLA, Jacobson co-founded Vote for Our Future, a student organization that encouraged students to register to vote. Jacobson said his education at UCLA gave him a background in econometrics, which was an important skill set he needed to found the Sedition Caucus PAC.
"It's tough to convince people to donate. It's tough to get people on board for new concepts, so learning those organizers' skills I did at UCLA was incredibly effective," Jacobson said.