Women's basketball gets bye in Pac-12 tournament after record-setting win over USC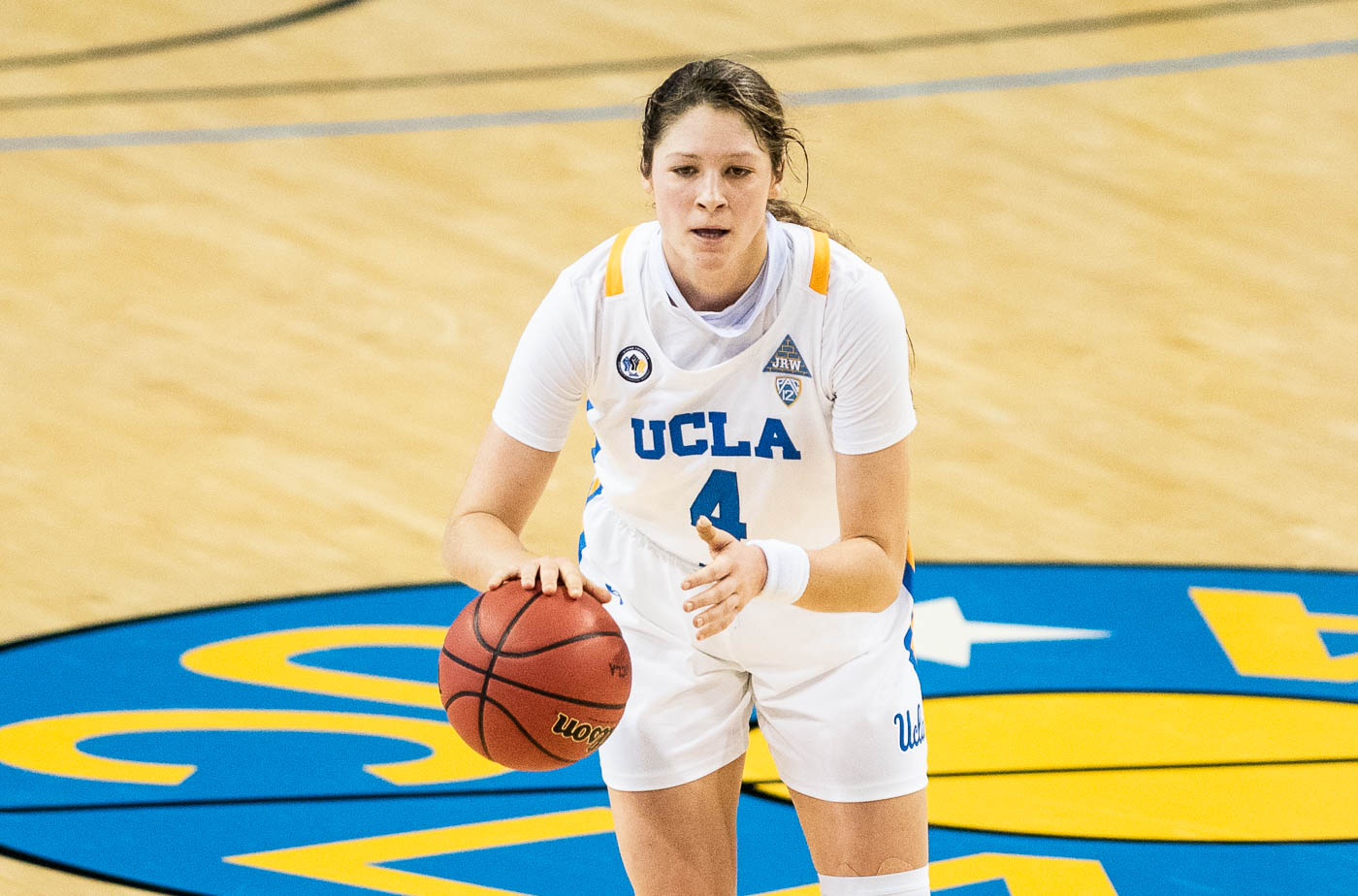 Redshirt junior guard Lindsey Corsaro made four 3-pointers in No. 9 UCLA women's basketball's record-setting regular-season finale. Corsaro is averaging 5.5 points per game on the season on 37.2% shooting from beyond the arc. (Ashley Kenney/Assistant Photo editor)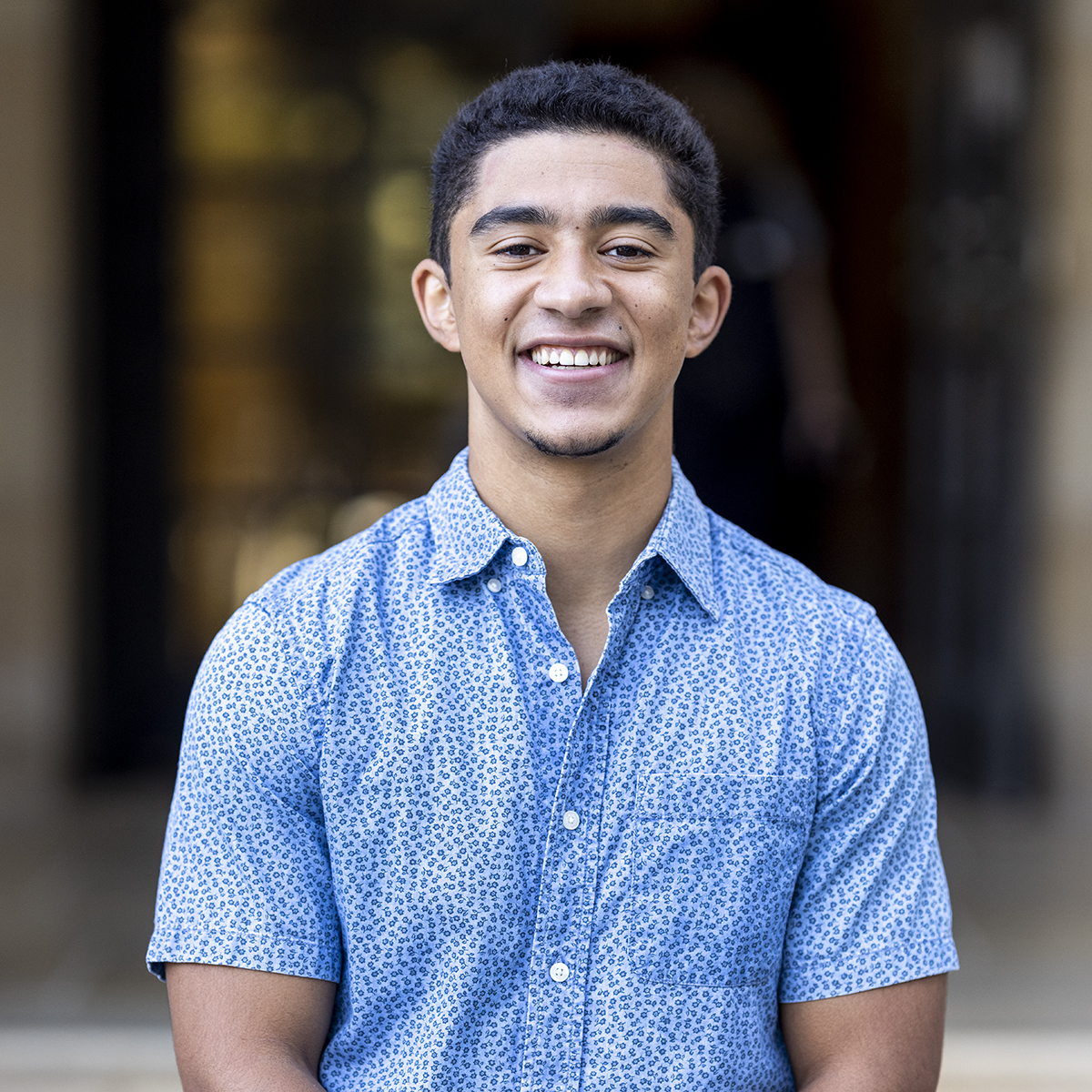 After an up-and-down end to the regular season, the Bruins returned to form in record-setting fashion in the regular-season finale.
Days after going 5-of-22 from beyond the arc in a home loss to unranked Oregon State, No. 9 UCLA women's basketball (14-4, 12-4 Pac-12) responded with a school-record 16 3s in a 93-51 Senior Night victory against USC. The 93 points were the most against a conference opponent this season as the Bruins secured a 3-seed and first-round bye in the Pac-12 tournament.
After the win over the rival Trojans, redshirt junior guard Lindsey Corsaro said the team's strong shooting performance was its last chance at redemption before going into tournament play.
"It's always nice coming off a game where you shoot really well," Corsaro said. "We're going into the Pac-12 tournament with that momentum and hopefully that confidence – I'm really excited. I'm glad we got another chance to redeem ourselves after Oregon State and get back in the win column before we head to the tournament."
UCLA finished the regular season as the second-best scoring offense in the Pac-12, averaging 74.4 points per game thanks to 37.5% shooting from distance, good for second as well, despite ranking in the bottom half of the conference with a 40.7% field goal percentage overall.
With her team shooting more than nine percentage points better than last year's 28.4% from deep, coach Cori Close said their shooting could be vital in March.
"That's a major difference in our program this year: our ability to consistently shoot the 3," Close said. "That really gives me a lot of confidence going into postseason. I just think it allows us to space the floor and it allows us to use our versatility differently. … That's going to be really important going into the Pac-12 tournament."
By earning a first-round bye in the tournament, UCLA will spend Wednesday night awaiting the winner of No. 6-seed Colorado and No. 11-seed Washington. The Bruins did not play the Buffaloes this season and earned an 84-50 win in their only matchup with the Huskies after losing three total scheduled games against both teams to cancellations.
With just days before the tournament, Close said the team has still not reached its peak performance.
"I'm probably the wrong person to ask – we're never where I want us to be," Close said. "But I think that it was really important that we made a very decisive step and a response after our Oregon State game. There's still things we can get better at, and I think we're going to continue to just focus on bringing joy and improving with intentionality every day."
Charisma Osborne and Michaela Onyenwere Complete Historic Regular Season
The duo of senior forward Michaela Onyenwere and sophomore guard Charisma Osborne had one of the best statistical scoring regular seasons in at least the past decade, averaging 18.2 and 18.1 points per game and ranking third and fourth in the Pac-12, respectively. It's the first time since the conference began archiving stats in the 2010-11 season that two Bruins finished among the four best scorers.
Recording a career-high six 3-pointers and the fourth 30-point game of her career on Friday, Onyenwere finished the regular season with just one more point than Osborne to claim the regular-season scoring title for the Bruins. She moved into ninth place on the UCLA career scoring list in what she called her "last day" at Pauley Pavilion.
Senior forward Lauryn Miller, who spent all four years playing with Onyenwere, said there's more for Onyenwere to achieve despite her historic career as a Bruin.
"I still don't think (Onyenwere) has really shown everything that she is and that she can do," Miller said. "There's just no ceiling to her game. … She's going to have the work ethic to obtain whatever isn't as sharp as it needs to be. Whatever she wants to accomplish, she's going to accomplish."
Carlson is currently a reporter on the women's basketball beat. He was previously a contributor on the softball beat.
Carlson is currently a reporter on the women's basketball beat. He was previously a contributor on the softball beat.