In My Words: Navigating feelings of isolation as a biracial Latina who doesn't speak Spanish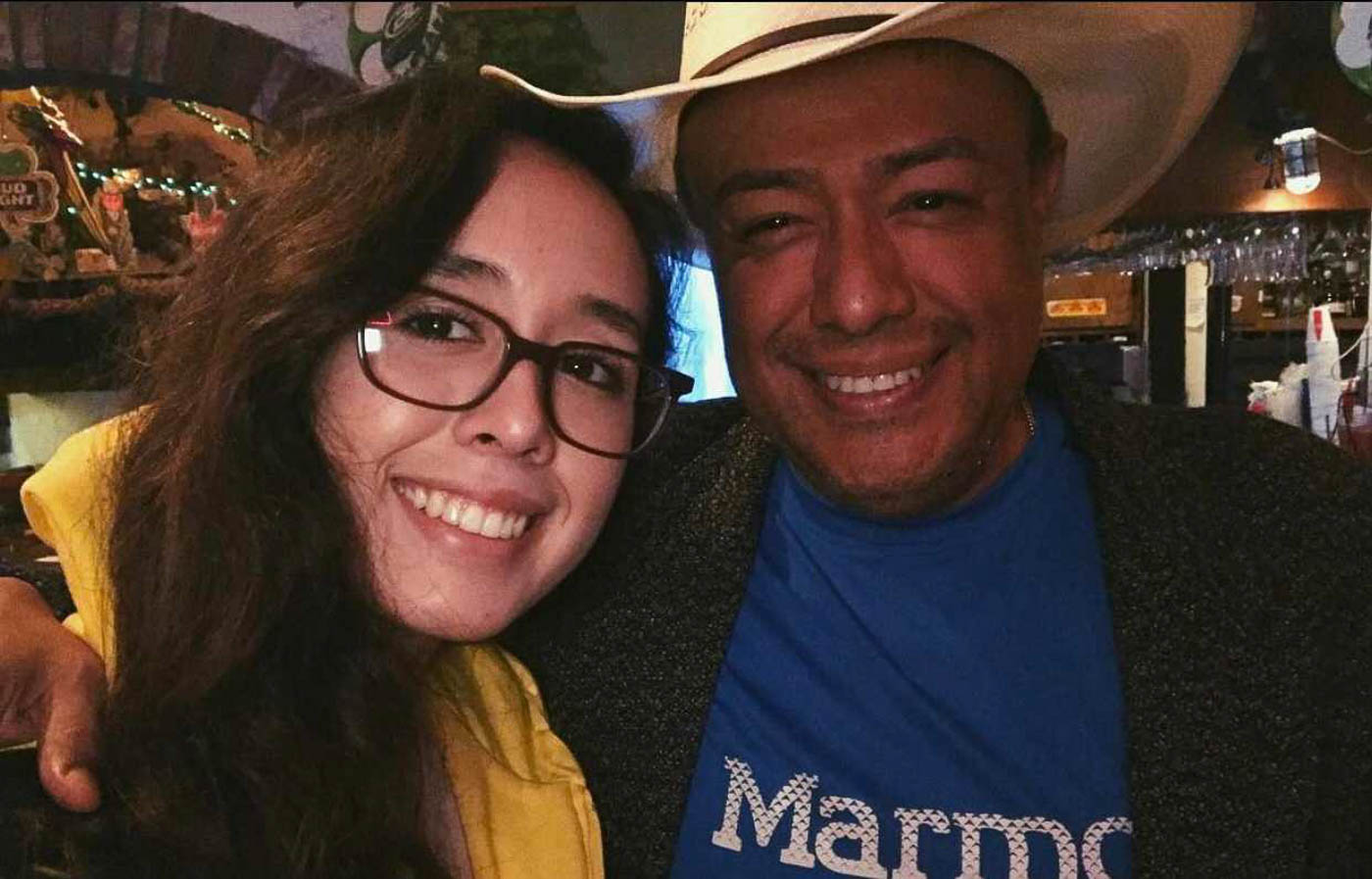 Loneliness was common for Opinion columnist Victoria Rodriguez, who felt she never fully belonged to her ethnic community. Explore how she has come to embrace her cultural heritage and adopt a new understanding of what it means to be a Latina. (Courtesy of Victoria Rodriguez)
The COVID-19 pandemic and national demonstrations against the deaths of Black Americans have shed light on the brutal manifestations of systemic racism. Across humanity's collective history, stories have elevated marginalized voices and breathed life into once broken structures. Through "In My Words," community members and Daily Bruin staffers share their own experiences with racial identities and perspectives on the current state of race at UCLA and across the nation. If you have a story or an opinion you would like to share, complete this interest form.

Being biracial has allowed other people to pick and choose my identity for me.
Non-Latinos have always labeled me as white and treated me as such because I am "white-passing." Latinos have generally viewed me as Mexican and considered me a part of the community.
It has been normal for non-Latinos to ask about my ethnic background and then be surprised that I am of Mexican heritage. "Really?" they would say. "I thought you were Asian or just a white girl."
But a fellow Latino would approach me with caution, and more often than not, they would speak to me in Spanish.
Unfortunately, I do not speak Spanish.
"I'm sorry, I thought you were Mexican," would be the response I would receive after saying in my poor accent, "Lo siento, no hablo Español."
This would constantly put me on edge and make me defensive. My immigrant father was rarely home from working long hours and travel, so I never got a chance to learn Spanish.
And because of that, I have always felt like a fake Latina.
I could never connect to fellow Latinos, whether they were friends, coworkers or strangers. I have been called out for not being a "true" Mexican, which has made my cultural experiences all the more isolating.
My insecurity taught me it wasn't worth embracing my culture if my own community wouldn't accept me, so I dismissed my Mexican culture.
Even though I see my family regularly, celebrate my cousins' quinceañeras and know how to make many Mexican dishes, I still don't feel secure in my identity as a Latina. I've had to go to the lengths of showing pictures of my dad and my family to ensure that my last name is not the extent of my Mexican-ness.
All's to say, I struggle with my Mexican identity.
The perpetuation of the idea that Latinos who don't speak Spanish are less Latino because we only speak English carries with it an incredibly exhausting burden of insecurity and isolation. It's a burden I've shouldered my whole life.
With my mother's family across the pond and my ceaseless efforts to prove that I'm Mexican enough, I have always felt like I've been in cultural limbo – never belonging to either side.
This loneliness was all consuming.
I sought comfort from the validation of other Latinos and tried to show off my culture to prove something to myself and especially to others.
But when I started to surround myself with friends who understood what it was like to be a non-Spanish speaking Latino, I felt seen. It was liberating to just be myself, and the only performance I had to put on was a lively attempt at Spanish karaoke.
I thought identity was a rigid concept. "You are this or that. You are enough or less than." But, identity is something that I can decide – I do not have to let the labels of others define me or my background.
I am still learning today that I can embrace parts of myself and celebrate my culture without the approval of others. I have come a long way with the idea that my identity is dynamic and is my own.
I no longer feel the need to explain my actions and make a spectacle of who I am just to be pigeonholed by others when talking about my ethnicity.
I do not have to perfect my accent or learn Spanish for anyone but myself.
My Mexican identity is unique to me and it does not need to be justified when I admit that I do not speak Spanish. I am not a lesser Latina because of my language barrier.
I am proud of my culture and heritage and it should be normalized that speaking Spanish is not a prerequisite for a Latino identity.
I am enough as I am.
Victoria Rodriguez is a third-year study of religion student and an Opinion columnist for the Daily Bruin.