Opinion: Students should take advantage of educational opportunities, combat anti-Semitism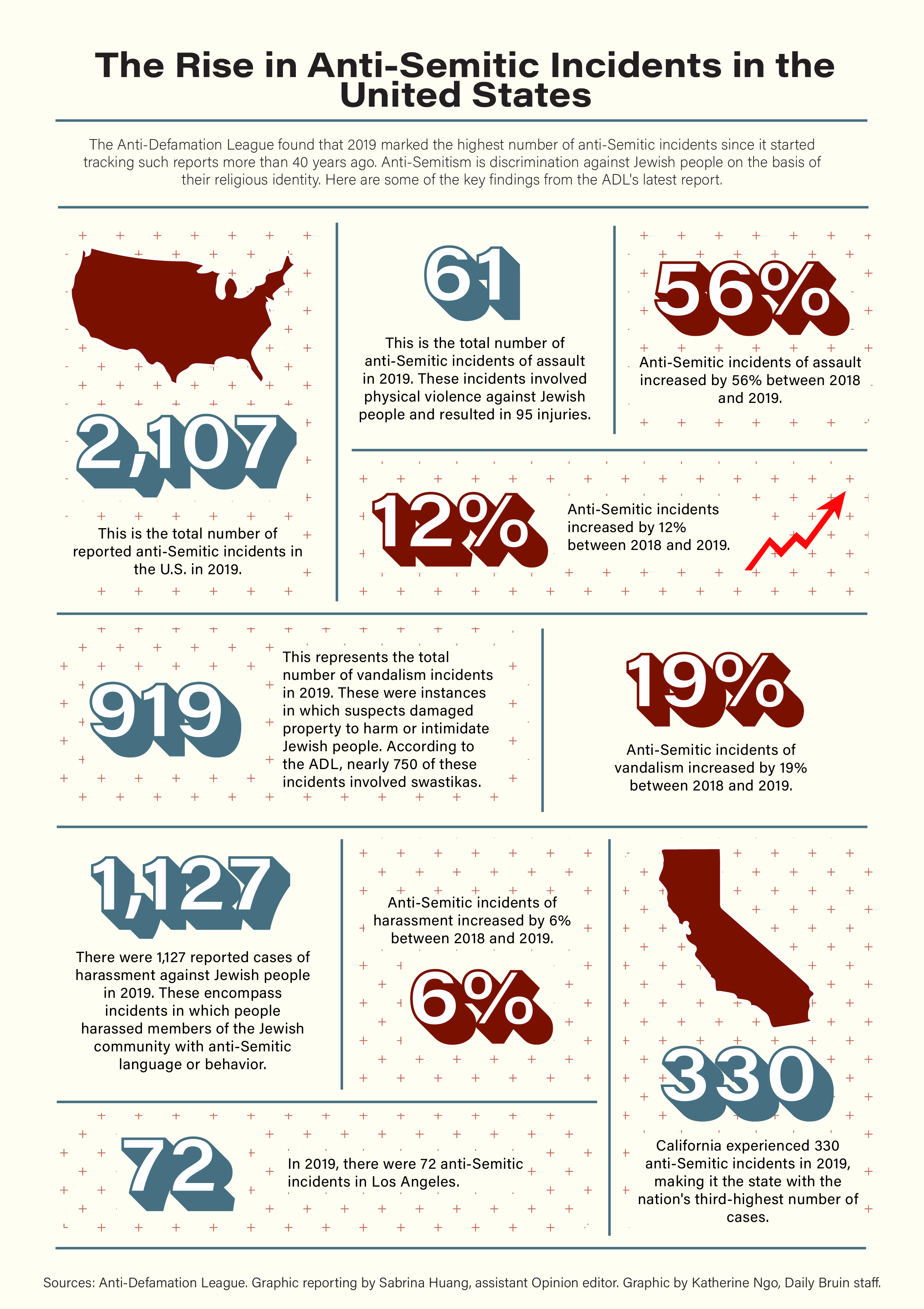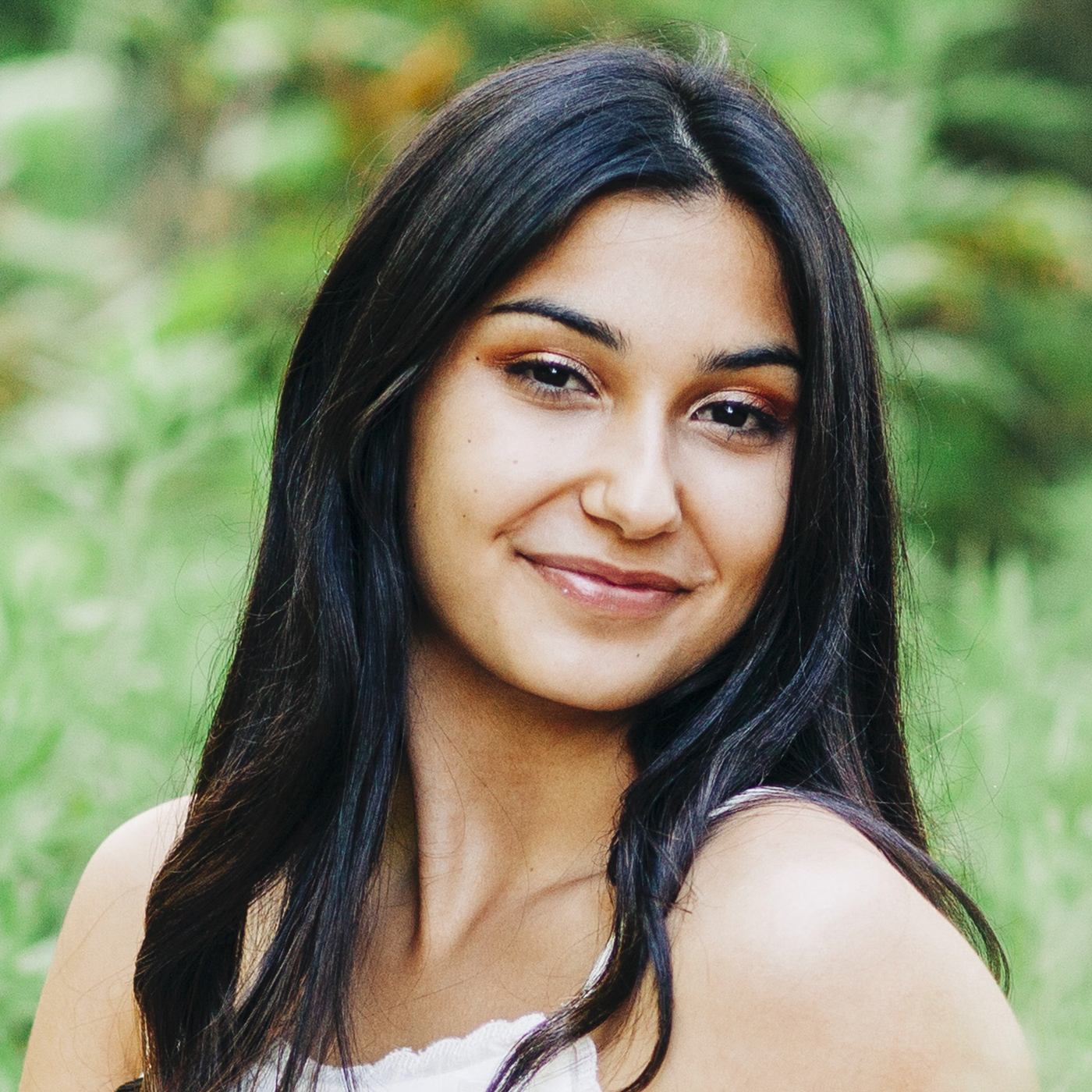 Anti-Semitism won't vanish overnight.
But education – and engagement – can pave the way for a better future.
President Joe Biden's commitment to advance racial equity and support underserved communities serves as a glimmer of hope that some much-needed changes will happen.
But it won't eliminate issues of hatred and discrimination entirely.
In 2019, the American Jewish community experienced a record high in anti-Semitic incidents, including a 56% increase in assaults alone. More locally, Los Angeles County experienced a 38% rise in hate crimes perpetrated by white supremacists between 2018 and 2019. More than half of the victims of these hate crimes were Jewish people.
It did not get better after that.
Around the nation, an anti-Semitic act occurred each night during the eight consecutive days of Hanukkah this past December. These cruel incidents included the vandalization of a menorah at Dartmouth College and hackers replacing New York's North Shore Hebrew Academy's educational portal with Nazi videos, anti-Semitic slurs and swastika symbols.
Just last month, rioters, some of whom belong to well-known white supremacist groups, stormed the U.S. Capitol building in a violent attempt to overturn former President Donald Trump's electoral defeat. One man was seen at the insurrection wearing a hoodie with the Holocaust reference "Camp Auschwitz" in big white letters.
Just because federal officials claim to be working toward a better nation doesn't mean anti-Semitism is going to disappear. Trump's bigoted legacy will persist, and the people and ideologies he emboldened will continue to exist.
Simply put, we cannot afford to be apathetic. Bruins – and the communities they belong to – need to recognize the damaging effects of anti-Semitic beliefs and condemn them on the individual level before they cause even more harm.
Although it is painfully clear that acts of anti-Semitism have gotten worse over the years, discriminatory beliefs have shaped the U.S. since its conception. The Jewish community and other historically marginalized communities have been the victims of these long-standing viewpoints and the violent acts they inspire.
"We shouldn't kid ourselves into believing that white supremacism, or white nationalism, or far-right extremism and anti-Semitism of the far-right has ever gone away in this country," said Dov Waxman, the Rosalinde and Arthur Gilbert Foundation Chair in Israel Studies at UCLA.
It is not only unrealistic but naive to believe that anti-Semitism will decline just because people in power promise to fight for change. Issues this significant require a commitment from everyone to stay educated and aware.
Because without it, we're not getting anywhere.
Other historically marginalized communities have been impacted by hatred and violence as well – including Asian Americans experiencing a recent spike in anti-Asian violence. While both communities are struggling for different reasons, there is an underlying connection of bigotry that needs to be addressed.
This is why it is imperative that college students, especially at UCLA, take full advantage of being in a place where they can educate themselves and learn about these issues.
"Universities like ours really have a very important role to play in that respect, because that's partly where people can learn these things," Waxman said.
Being at a large public university in the heart of Los Angeles puts Bruins in the perfect place to have these crucial conversations and recognize hatred before it reaches violent extremes.
Ming Chen, a first-year undeclared student, said that UCLA even offers courses about the history of marginalized peoples. These precious years in college are an excellent opportunity for students to really learn about and denounce discrimination in an academic setting.
Anti-Semitism also does not exist exclusively on one side of the political spectrum.
"It's more than just the far-right and the far-left," said Chloe Levian, a third-year sociology student. "It's the middle, it's everywhere."
Though anti-Semitism can be obvious in some situations, it can also implicitly influence one's thoughts and actions. Unconscious biases are especially detrimental because people who have them may not even realize how dangerous they can be.
"Even when we think of ourselves as liberal, non-racist people, we can still hold onto certain racist stereotypes," Waxman said.
Erroneous beliefs are easier to change the earlier you engage with them, so it's imperative that students work toward actively questioning their ideas now. Even something as simple as asking why something may or may not be anti-Semitic can be the first step in combating hate.
Regardless of what authority figures promise will occur in the future, anti-Semitism is not going to go away until people act on the individual level. Ask questions. Start a dialogue. Include Jewish people in your activism. Talk to your Jewish friends, and speak up before the bitter flame of hatred ignites. But most importantly, never underestimate the power you have to create change.
If we can ever hope to eliminate anti-Semitism, we must act and speak up.
Otherwise, the consequences of hate will push us to the point of no return.