Opinion: UCLA must encourage educational opportunities to promote religious tolerance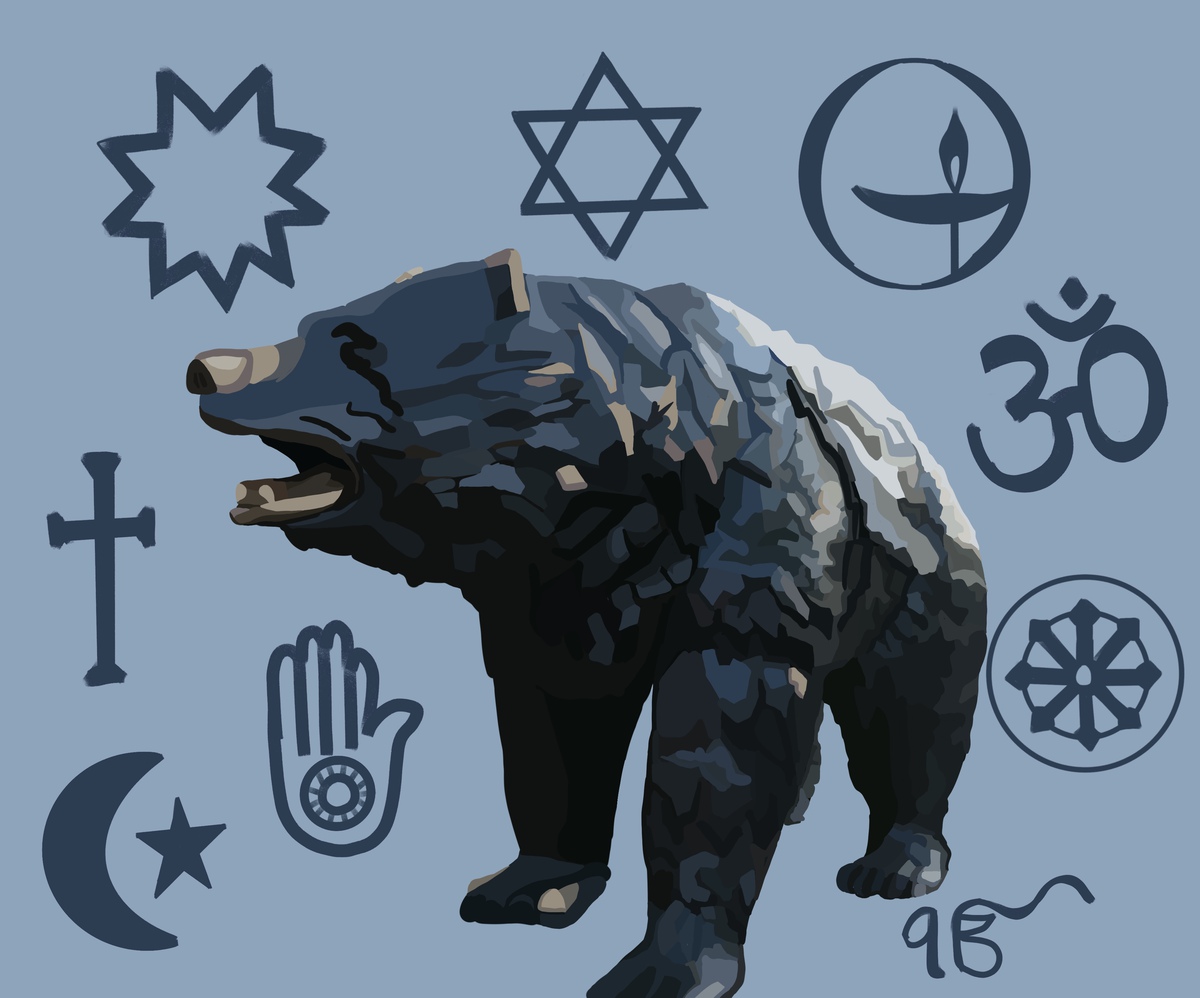 (Emily Dembinski/Illustrations director)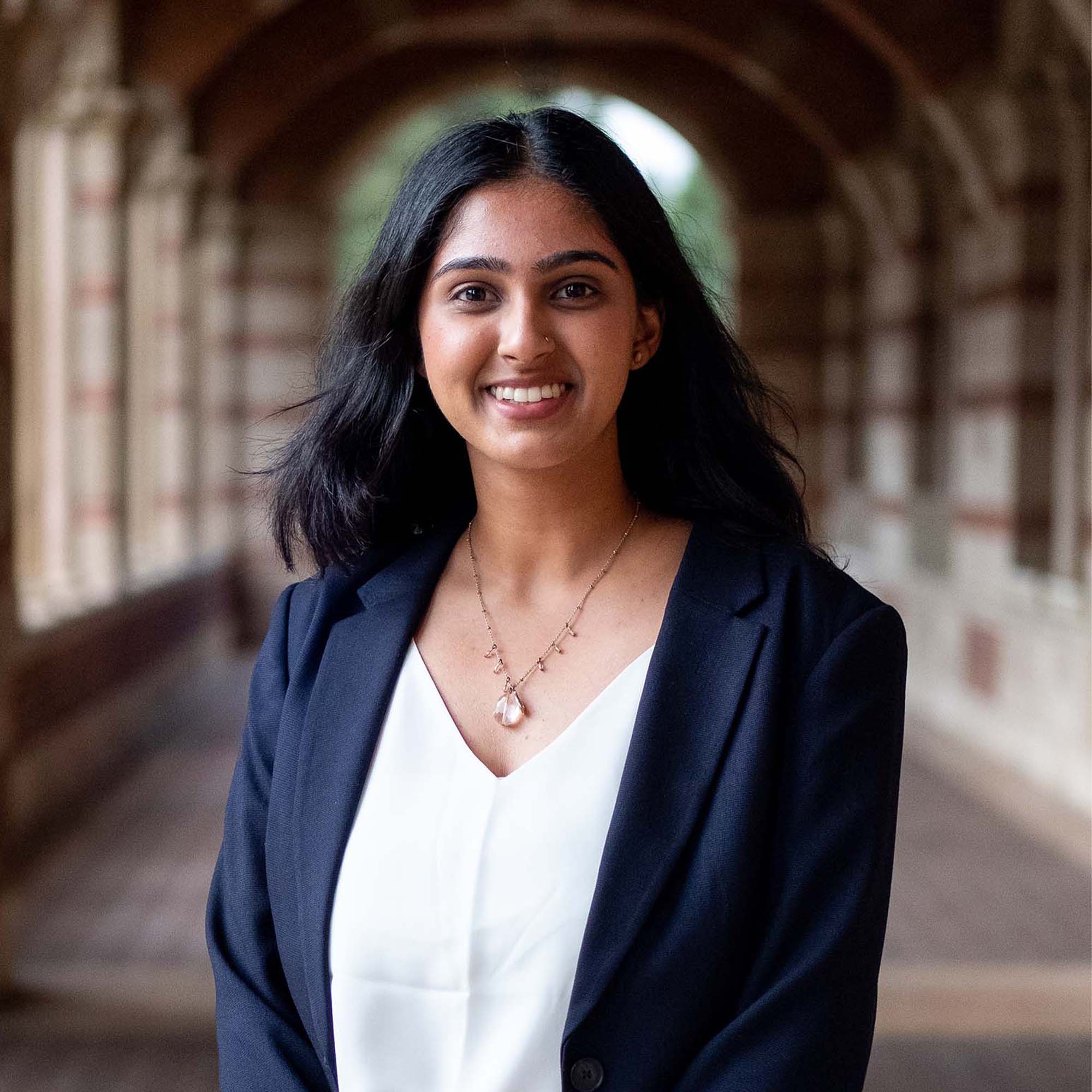 Religious discrimination is far more universal than we care to admit.
Luckily, Bruins have access to an important resource to combat this – education.
Living in the era of misinformation presents itself with many obstacles. Social media posts and extremist groups often spread conspiracies about different religions, which obscure the true values behind each faith. Prejudicial statements are the product of deception.
Even places like Los Angeles, which may seem liberal on the surface, are not immune to bigotry. According to the Los Angeles County Commission on Human Relations, religious hate crimes grew 11% from 2018 to 2019. Eighty-nine percent of these crimes were anti-Semitic.
Education is crucial to pulling out the weeds of discrimination – but education on religion doesn't seem to be popular on campus. In the 2018-2019 academic year, UCLA gave out only 11 Bachelor of Arts degrees for the study of religion.
But there are more than enough opportunities at UCLA to learn about religion. The program currently has more than 60 classes listed that cover topics such as religion in Los Angeles and the representations of women in religion.
Now, it's time Bruins take advantage of these opportunities. College is a place for growth and self-reflection. The study of religion can supplement and even facilitate students' journeys toward spiritual growth and a more comprehensive understanding of the world around them.
From Study of Religion M4: "Introduction to History of Religions" to Study of Religion 55: "Spirit of Medicine," religion studies courses can allow students to discover new ways of thinking.
Carol Bakhos, director of the UCLA Center for the Study of Religion, said religious studies are an opportunity for Bruins to discover the world around them through the lens of another person.
"The study of religion is an opportunity to not only learn about the past, but it's also a way of understanding the present and the potential future," Bakhos said. "Hate towards certain religions … is fundamentally the outgrowth of ignorance about the other."
Bakhos said she enrolled in a course on Judaism when she was a graduate student to learn about the global community, and it ultimately gave her a new outlook on the Jewish community.
"It was a desire to get to know and discover someone else and discover another world and another tradition," Bakhos said. "It absolutely deepened my respect for the Jewish people."
Politicians who claim to be religious ignore religion's bedrock principles: empathy and equality. Ignorance can lead to hate. It's why education is a crucial thing in our discussions of justice.
Bruins should explore more faith-based courses to develop a greater sense of religious tolerance. After all, religious equality hasn't been something society has magnanimously granted or fervently fought for. Religious understanding isn't just a catalyst to systemic change – it's a pathway to social, cultural and personal growth.
More importantly, religious courses allow students to connect with faiths they may have limited exposure to. And for others, a religious studies class can provide guidance or support through their own spiritual journeys.
For Sajid Hossain, a third-year business economics student, Study of Religion M20: "Introduction to Islam" was an opportunity to connect with the religion he grew up following. Hossain, who identifies as agnostic, said the course gave a unique perspective on Islam.
"I grew up learning (the) … practices and ethics of Islam, but in this class … I learned the significance of all those practices, you know, like why and how it came to be, which is so special," Hossain said. "I appreciated Islam for sure, way more after taking the class."
Like they did for Hossain, religion studies classes can give students insight into beliefs they may not hold. In a world filled with hate, learning to accept and understand the views of others is an important skill.
But many Bruins may find it stressful to pile on another class amid lengthy major and general education requirements.
To help with this, UCLA should consider facilitating interfaith discussions, like seminars or guest presentations, that can spark educational interest in the subject. While these may be difficult to plan, third-year molecular, cell and developmental biology student Arif Latif said that the virtual sphere might make attendance easier for students.
For a campus that prides itself on diversity and inclusion, UCLA can always do more to encourage students to explore religious studies.
"I feel like UCLA needs to maybe advertise the idea of allowing people to … explore different avenues of thought, which … doesn't include just taking the classes that are outside … of your major," Latif said.
While it's important to respect students' beliefs, UCLA shouldn't shy away from informing students about the opportunities they have to study religion. Such a task, while small, can encourage interdisciplinary thinking and foster empathy within the student body.
The UCLA community is built on the unique experiences of students. Whether it be classes or seminars, students can – and should – take advantage of UCLA's Center for the Study of Religion to learn how they can support communities that are under attack, especially when some of the nation's politicians don't.
So, let's focus on educating ourselves about our differences. It's the first step to true change.