No. 1 UCLA softball strives for consistency heading into first multigame weekend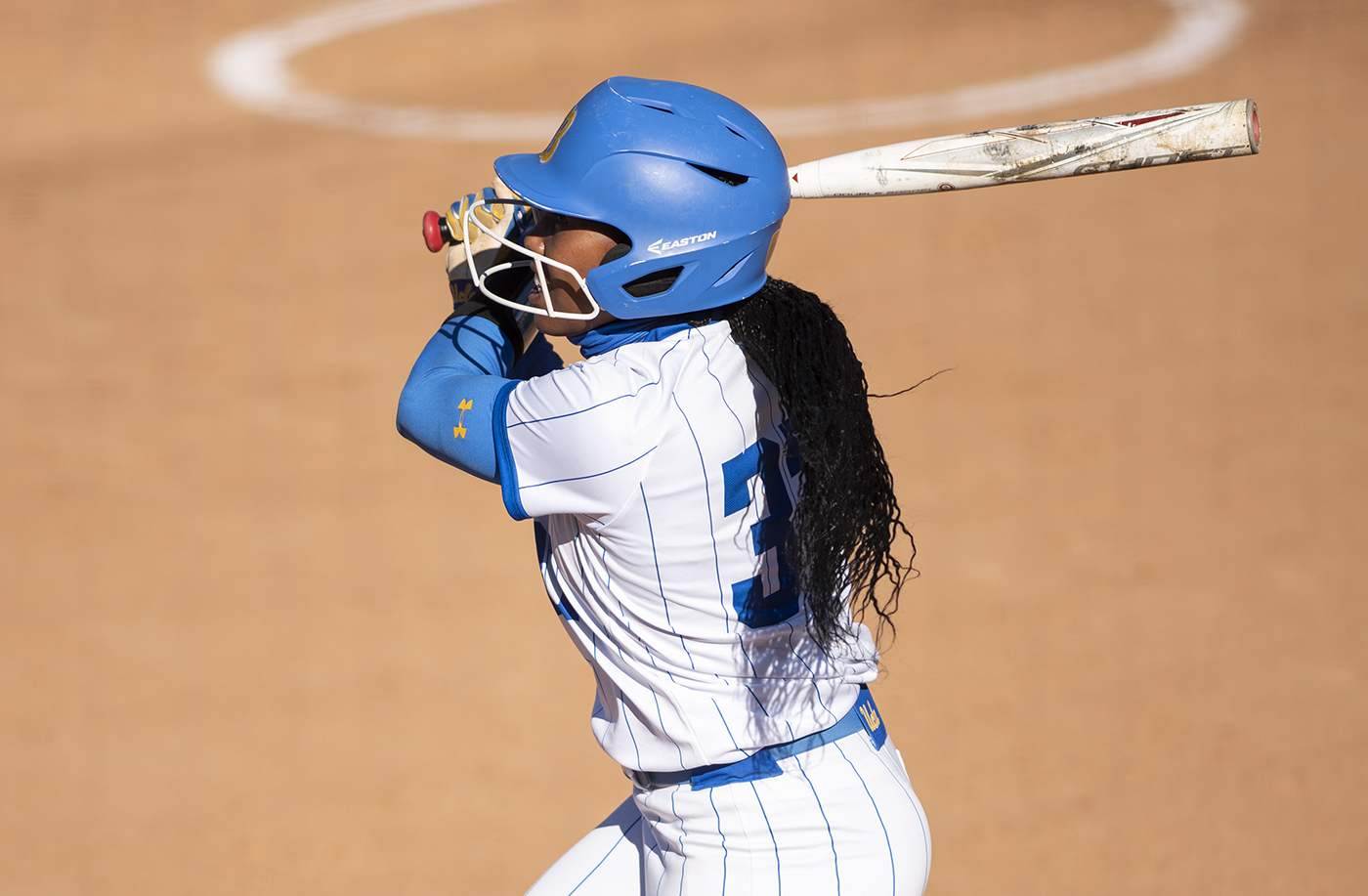 Redshirt junior infielder Kinsley Washington had a .371 batting average while slugging .486 and getting on base at a rate of .436 as No. 1 UCLA softball finished last season 25-1. (Christine Kao/Daily Bruin staff)
Softball
---
Cal State Fullerton
Saturday, 1 p.m.
Anderson Family Field
Cal State Fullerton Live Stream
---
Cal State Fullerton
Saturday, 3:30 p.m.
Anderson Family Field
Cal State Fullerton Live Stream
---
Loyola Marymount
Sunday, 11 a.m.
Easton Stadium
UCLA Live Stream 3
---
Loyola Marymount
Sunday, 1:30 p.m.
Easton Stadium
UCLA Live Stream 3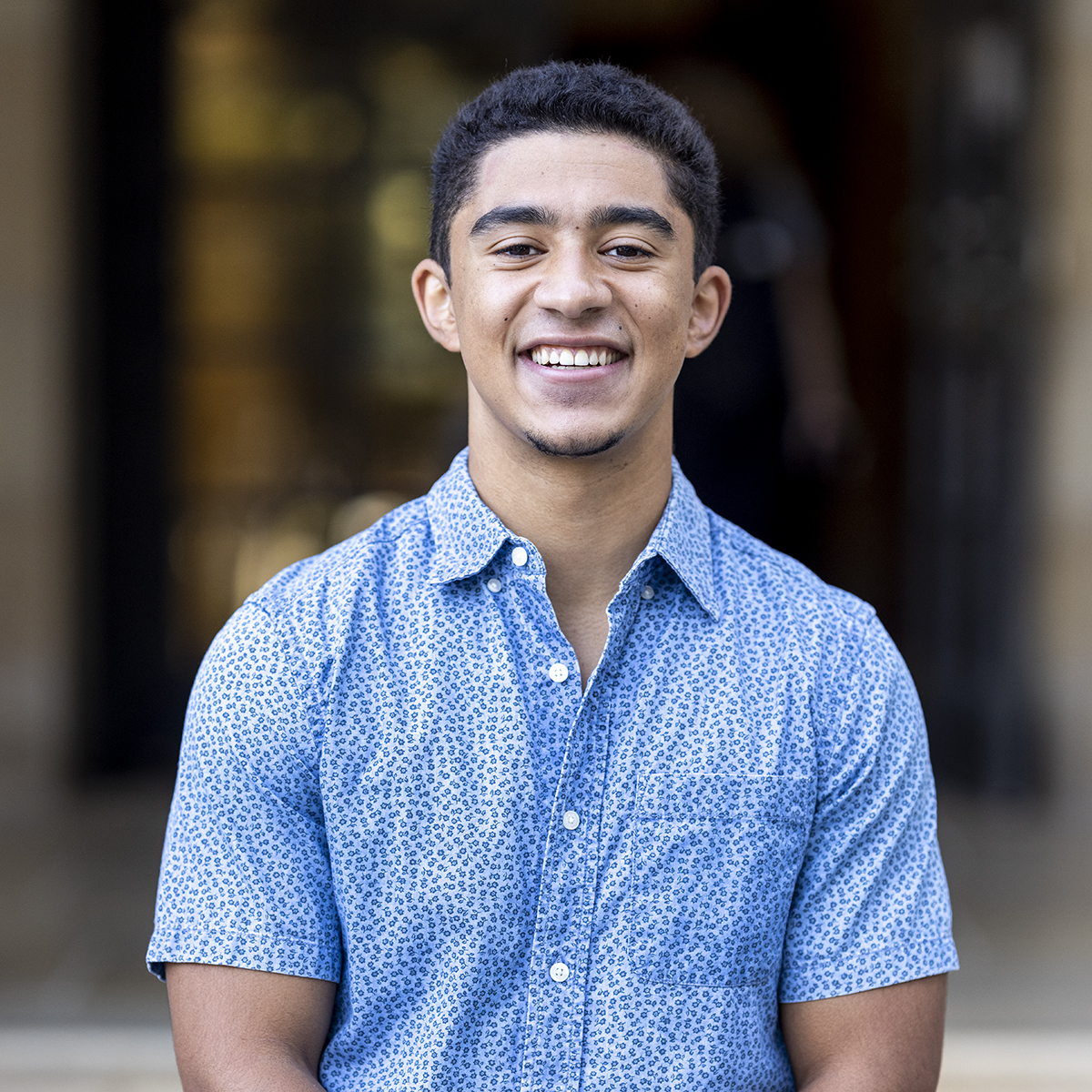 It didn't take long for the Bruins to be hit with adversity, but coach Kelly Inouye-Perez and her players said they are confident they can handle it.
"We have a choice on how we choose to respond, and I'm very proud of my Bruins," Inouye-Perez said. "We're going to do everything we can to get after a great softball season knowing that it's gonna be different. … We're going to embrace the adversity, and we're gonna face everything and rise."
After a 7-0 win in its first game in over 340 days, No. 1 UCLA softball (1-0) was hit with cancellations because of COVID-19 protocol issues within the Cal Poly program. The Bruins will now resume their season this weekend with back-to-back doubleheaders against Cal State Fullerton (4-4) and Loyola Marymount (3-3).
While the upcoming schedule will be anything but consistent, Inouye-Perez said that word is what she's looking for the most from her team early in the season.
"Consistency is the number one thing," Inouye-Perez said. "There's expectations that we have offensively, defensively and as a team, and we're looking for consistency. … They all know what the standard is and what their expectations are, and it was a great start but there's definitely things that we can work on."
Expectations are high for UCLA, which was picked to win a Pac-12 that features three teams ranked in the nation's top four and five in the top 15. The Bruins lost just one player after finishing last season 25-1 and ranking first in the country prior to the season's cancellation, and they add back two preseason First Team All-Americans in redshirt senior pitcher/first baseman Rachel Garcia and redshirt senior utility Bubba Nickles.
Redshirt junior infielder Kinsley Washington said having Garcia and Nickles back has made UCLA a powerhouse team.
"Whenever I'm talking to someone about my team, I'm like, 'We are so good,'" Washington said. "Every single person on our team is so good. It's really exciting to just know that everyone is back together. Everyone is working towards the same goal at the end of the day."
Washington is coming off her best statistical season, finishing with career-highs in batting average, slugging percentage, and on-base percentage. She batted .371, slugged .486 and finished with an on-base percentage of .436 in the shortened season.
While unhappy with the way last season ended, Washington said the long break has allowed her and her teammates to get healthy for a strong 2021 campaign.
"Mostly what I think helps me for this season, and kind of maintaining what I had going last year at the end of last season, was just trying to get healthy," Washington said. "I came into UCLA with a pretty bad PCL tear, but I never was able to get surgery on it – a lot of people on the team were kind of in that similar situation. I think a lot of us spent either quarantine getting surgery … or just doing rehab as much as possible to get ourselves stronger to contribute to the team as a whole."
As the team heads into its first multigame weekend of the season, UCLA will have the chance to continue its recent trend of strong starts. The Bruins have started their season at least 15-0 for three years in a row, starting 25-0 in 2018, 16-0 in 2019 and 15-0 in 2020.
Redshirt junior infielder Briana Perez said the team is aware of the expectations that exist because of past success and the team's deep roster this season.
"I think we all kind of look to our left and right on the field and say, 'Holy crap, we're stacked,'" Perez said. "But at the same time, I think it's so early in the season that we're just trying to take it one day at a time and our coaches do a great job of reminding us that the only person that's going to beat us is ourselves.
The Bruins will start the weekend at Anderson Family Field in Fullerton, California, at 1 p.m. on Saturday before returning to Easton Stadium on Sunday.
Carlson is currently a reporter on the women's basketball beat. He was previously a contributor on the softball beat.
Carlson is currently a reporter on the women's basketball beat. He was previously a contributor on the softball beat.