UCLA gymnastics shows determination for Utah match following season-low scores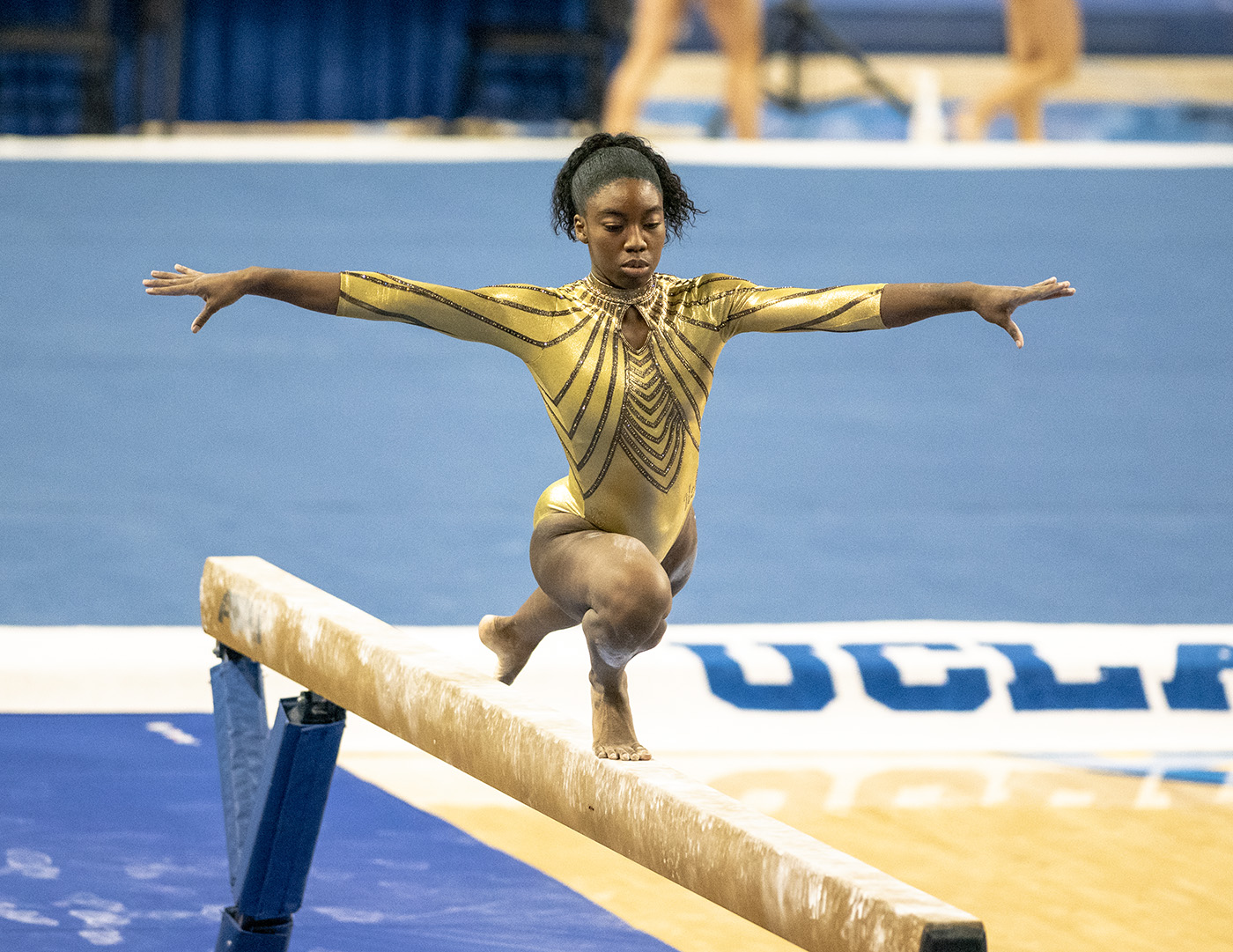 Freshman Chae Campbell ranks in the top two for UCLA gymnastics in both vault and beam. (Kanishka Mehra/Photo editor)
Gymnastics
---
No. 3 Utah
Friday, 6 p.m.
Jon M. Huntsman Center
ESPNU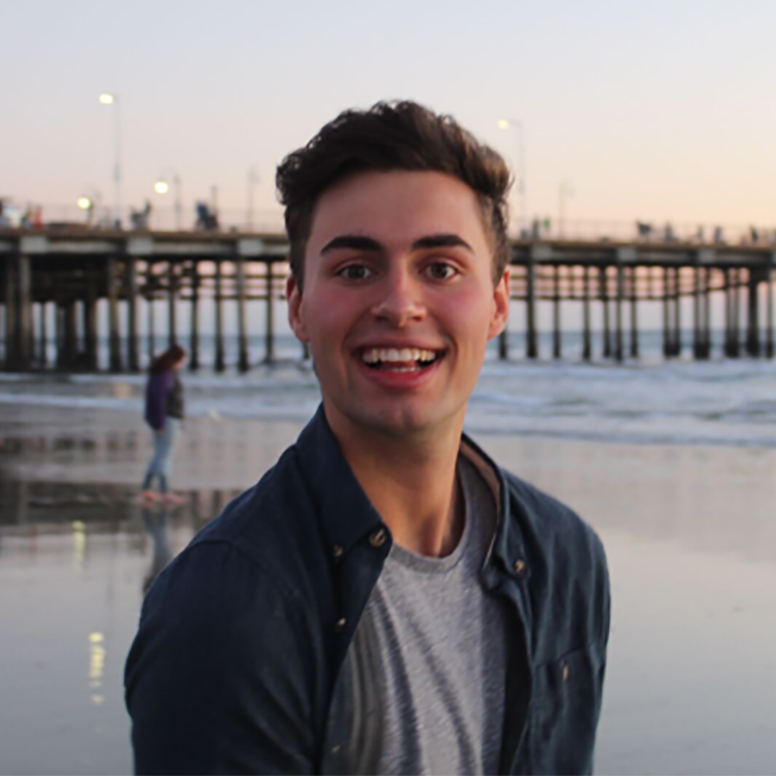 The Bruins will head to high elevations as they embark on the second half of their season.
No. 14 UCLA gymnastics (4-0, 3-0 Pac-12) takes on No. 3 Utah (6-1, 3-0) at over 4,500 feet above sea level at Jon M. Huntsman Center on Friday. The last time the teams met, the Red Rocks won 198.075-198.025 with a meet-winning perfect 10 by then-freshman Abby Paulson.
That meet featured then-senior Kyla Ross – who registered a 39.825 in the all-around – good for second-best in her Bruin career.
This season, with Ross having moved on to an undergraduate assistant coaching role, and an atypically long offseason, things look quite different for the Bruins.
Though UCLA has yet to lose, it's failed to score a 197 so far – a score threshold the Bruins passed in all but three of their meets last season – while Utah will head into the meet with the confidence of three consecutive over-197 scores and an average performance of 197.090 this season.
The team has preached being grateful about competing in the era of COVID-19 and just enjoying the fact they can perform together, but after an exclusive team meeting this week, the group set clear goals for the remainder of the season.
With the end of what the Bruins had deemed an elongated "preseason," they want to begin holding themselves to a higher standard in spite of the difficulties COVID-19 has brought on, said senior Kendal Poston.
"We've set goals specifically with the details of our gymnastics," Poston said. "We've established that we don't need to feel like we've missed time. We've proven that we can do our skills and it's a matter of doing them the way we want to do them."
UCLA scored season lows on three events against Washington and dipped below a 196 final tally for the first time since January 2017, but Poston scored a season-high 9.85 leading off on beam and said she hopes the new approach will allow for more confidence.
"By allowing ourselves to not just try to make a beam routine or hit a floor routine, that gives you more leeway to be confident," Poston said. "I'm not just trying to stay on the beam, I'm trying to go for a big score. That's been the shift on where the team is wanting to go now."
Freshman Chae Campbell – who ranks in the top two on vault and beam for the Bruins – said the team is paying more attention to detail.
"We've been going through this phase where (we say) 'Oh we're grateful for another meet,'" Campbell said. "This chapter we are focusing more on the detail work because the judges will get you on those details."
Campbell added that the team wants to emphasize continuous improvement and bring the energy and intensity from practice into competitions.
As UCLA concludes its stretch of three meets in 10 days, the team has bucked the fatigue brought on by its first travel meet and upped the intensity in the gym, coach Chris Waller said.
Waller said despite his team's performance against the Huskies, he was proud that they united around a shared goal.
"Scores don't always show improvement," Waller said. "We want … to vie for a Pac-12 championship … and just go out there and win. The reality is – one of the most fun things is to put that on the table and then live up to them the next day. Wherever the cards fall, it's one hell of a rewarding journey. It's been very rewarding, and today was a powerful day in the gym."
Given the team's renewed emphasis on detail and commitment to its goals, Waller is confident his team will have a strong showing.
"(I'm looking for us) to come out on the very first event and compete like we typically do on our last event – to be fearless and proud, and put it all out on the floor without any regard or concern for making a mistake," Waller said.
The Bruins will compete at 6 p.m. on Friday.
Edgar is currently a Sports reporter on the gymnastics beat. He was previously a contributor on the men's tennis beat.
Edgar is currently a Sports reporter on the gymnastics beat. He was previously a contributor on the men's tennis beat.