Swim and dive gains confidence after securing last-second win against USC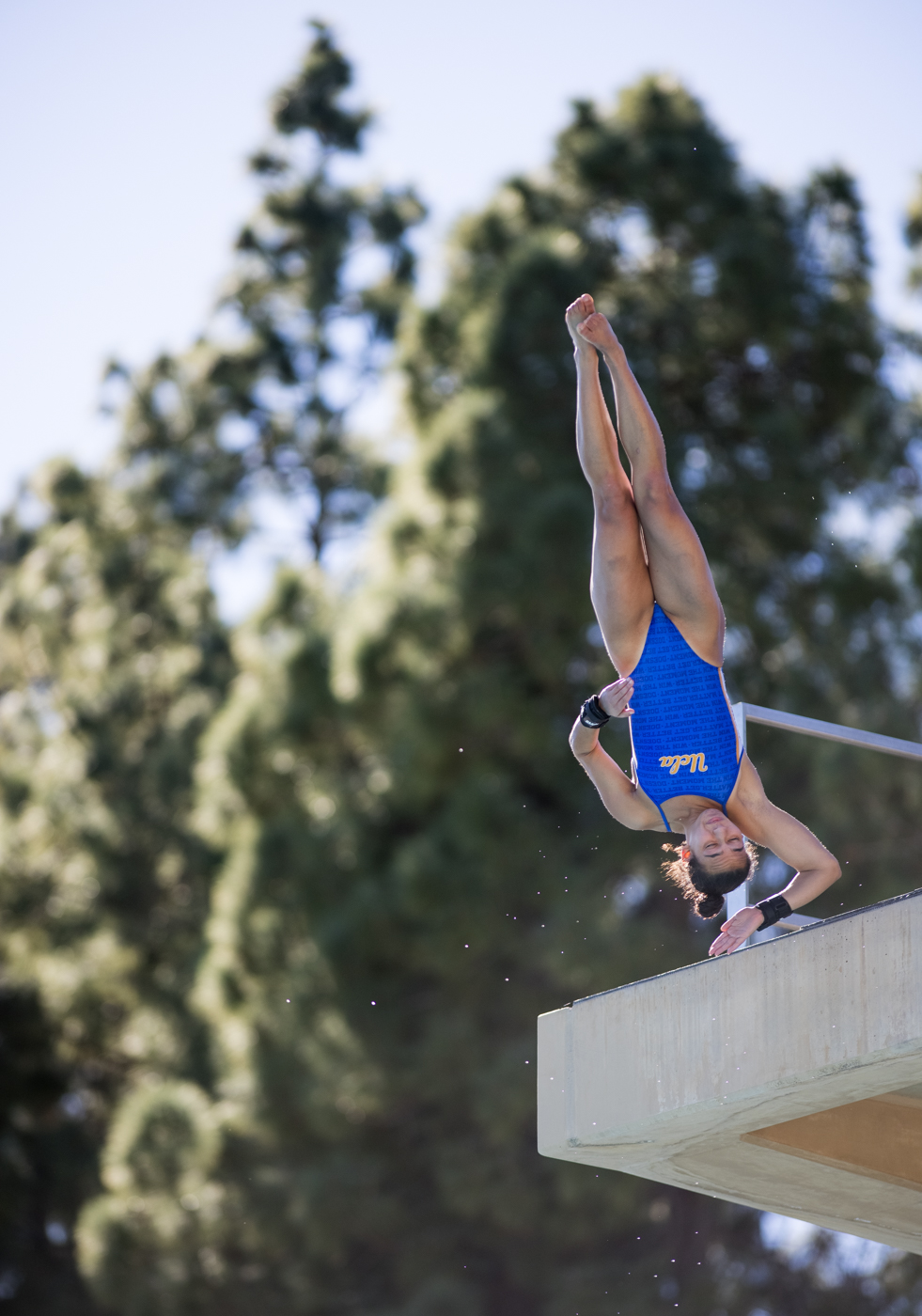 Sophomore Katie Shaheen placed third in every diving event in UCLA swim and dive's final dual meet of the regular season against USC. (David Rimer/Daily Bruin staff)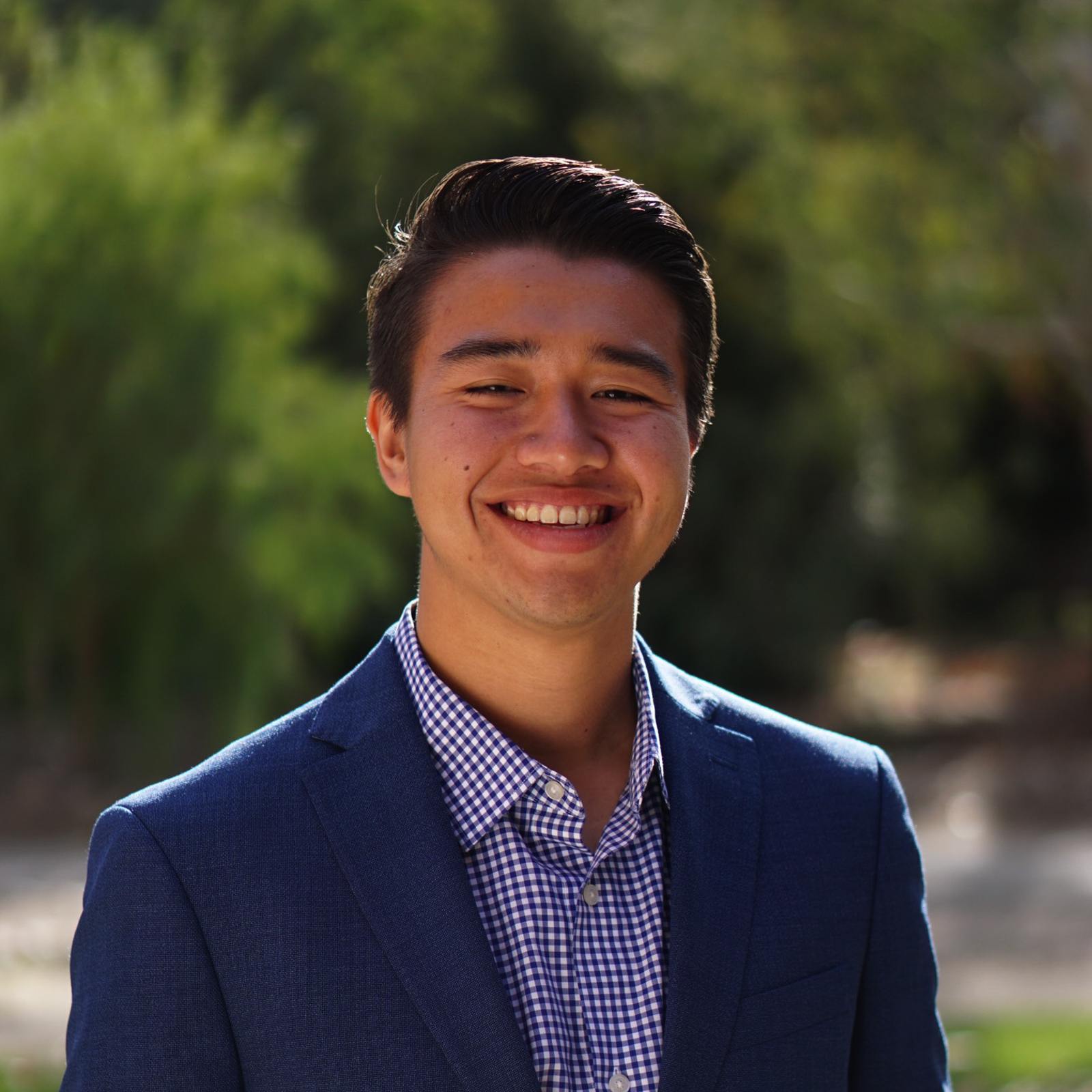 The Bruins were victorious over the Trojans thanks to the help of their newfound confidence and swagger.
No. 19 UCLA swim and dive (2-1) defeated rival USC (0-2) 151-148 this past weekend by the narrowest of margins. In the final event of the meet, junior Claire Grover guided the Bruins to victory by out-touching the Trojans by 0.04 seconds in the 400-yard free relay.
With the last event of their last dual meet determining the victor, Grover – who earned UCLA Student-Athlete of the Week following the win – said she's learned to give it her all every time she races.
"I really learned how to go fully 100% into every opportunity we get," Grover said. "Why wait for the next one? Like, why not do today? You know what I mean? That's what I feel like I've learned a lot about. Just like (coach Jordan Wolfrum) always says, just to win every moment that we have."
After ending day one tied at 84, UCLA trailed much of day two. While Grover explained the willingness to compete and scrap for points to mitigate the damage USC caused in the early events of the meet, Wolfrum said it was more so the team's confidence that drove it to the finish line.
"More than anything, we're confident," Wolfrum said. "We haven't gotten as much racing this year as we would have liked, and you know, there were a lot of question marks out of the whole thing. And so to be able to have the confidence that what we're doing is working and have even more (of) just a belief in what we've been fighting for, and making all these sacrifices for all events."
In addition to an altered season start date because of the pandemic, for the first time in the program's history, every competition this season consisted of a two-day meet.
Sophomore Katrina Sommer said despite not having a normal season, the team is talented and confident, with the energy to match.
"I think we have a really good team," Sommer said. "Our energy, … I think energy in general for a swim team, is very important to have, and I think we have that this year, especially with all the (COVID-19) restrictions, we've been able to really fight and overcome a lot of the challenges. So with that being said, if put in a situation to race Pac-12, we would come out and do our best to get as high a score as we could."
Despite outscoring the Trojans by three points, the Bruins' total of 151 was their second-highest dual meet score this year, only trailing their opening meet against Fresno State, in which they tallied 177.
Sophomores Hannah Butler and Katie Shaheen also finished second and third, respectively, in the 1-meter dive, with Shaheen finishing third in every diving event.
As UCLA defeated its crosstown rival, freshman swimmer Sam Baron credited the team's head coach for helping the blue and gold adapt.
"(Wolfrum) has been a big role in keeping us together as a team during (the pandemic) – she taught us to adapt and embrace the changes or anything that comes our way," Baron said. "And it's now like that, where anything can happen. And I feel like that really helped us get through this. Like we can do anything just because we've gone this far."
Knowing the season is in its last leg, Wolfrum said the Bruins will look to use their newfound confidence as they attempt to win their first conference championship since 2003.
"There is no magic that happens between now and our conference championship, but there is now more confidence, more swagger, more belief in each other and in ourselves so that's what we're going to gain (from beating USC), heading out to Houston and in a week and a half," Wolfrum said.
Cruz is currently a Sports contributor on the swim & dive beat.
Cruz is currently a Sports contributor on the swim & dive beat.