Gymnastics aims to improve in latter half of regular season despite setbacks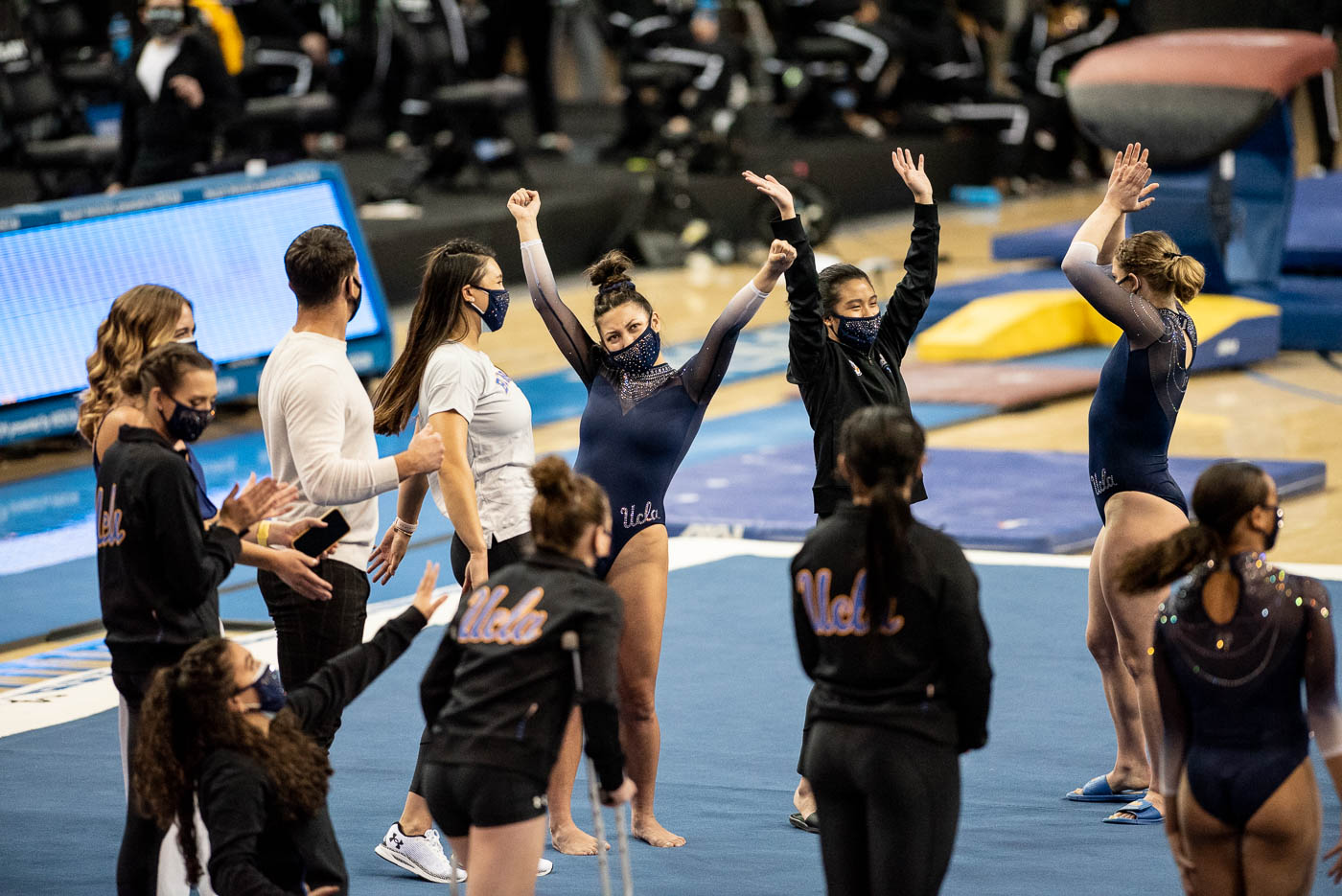 No. 14 UCLA gymnastics remains optimistic for the future despite hitting its lowest ranking since 2015, with each rotation dropping outside the top 10. (Lauren Man/Assistant Photo editor)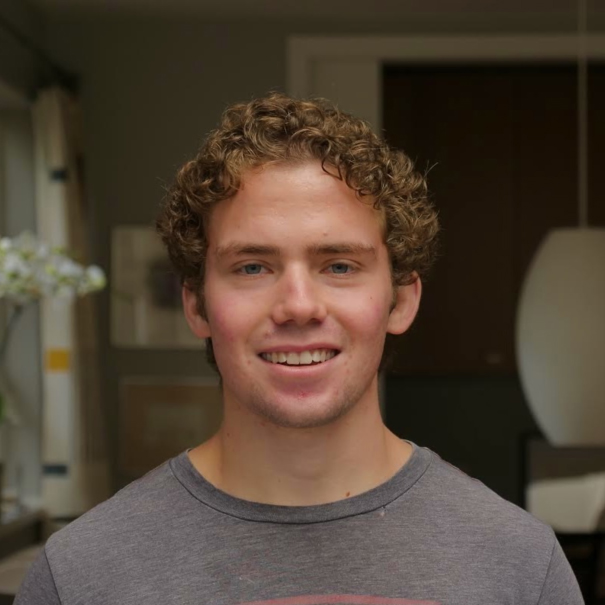 Despite the team's lowest ranking since 2015, the Bruins are finding positives every step of the way.
After posting its worst score in over five years on Valentine's Day, UCLA gymnastics (4-0, 3-0 Pac-12) dropped to No. 14 in the national rankings. The team is on pace to finish the season ranked outside the top 10 in every event for the first time in program history.
Entering the season, the team was without eight seniors who graduated last year. The 2020 freshman class was slated to add seven new gymnasts to the fold, but only three of the seven matriculated because of COVID-19-related abnormalities.
In the midst of the COVID-19 pandemic, the team endured a six-month layoff prior to resuming team training in the fall. When UCLA was finally able to return to the gym, its practice schedule was further complicated by a positive COVID-19 test within the program just one day before a two-week holiday break.
"We're looking at such a bigger picture and that has definitely made us more resilient: as a team, as women, as athletes," said junior Margzetta Frazier. "I would say that the external forces that try to work against us, like this virus, are actually just making us more indestructible as we move through life."
The team's truncated training schedule coupled with its new-look lineup has resulted in a regression from last season on all four events. On floor, where the Bruins have ranked No. 1 nationally the past three seasons, the team is ranked No. 12.
Coach Chris Waller has also opted to scratch the sixth gymnast in the vault rotation in three of the four meets this season. In the previous six seasons, UCLA didn't do that once.
"We're going to do five big vaults and when we get to the sixth person, if we need another big one, we'll throw it in – if not, we'll save her," said senior Kendal Poston. "So that's just been the mentality."
Resting gymnasts on some events, however, has given other gymnasts an opportunity to perform.
In Sunday's meet against Washington, three UCLA gymnasts – freshman Sara Ulias and juniors Samantha Sakti and Sara Taubman – made their competitive debuts on floor. Ulias, the lone walk-on in the 2020 freshman class, made her Bruin debut just four days prior, scoring a 9.725 on a bars routine.
"If you had asked (Ulias) 50 times in a row, 'Do you think you're going to compete your freshman year at UCLA?' I think that the 50th time she might have said, 'Yeah, maybe,' (but) she's grown into a place on the team where she's earning her place in the lineup," Waller said.
While the Bruins are ranked outside of the top two in the Pac-12 for the first time since week six of 2015, Waller said the team still has its sights set on being named Pac-12 regular-season champions. With only four meets left in the regular season, UCLA's race to the top of the conference will begin with a showdown on Friday against No. 3 Utah, last year's Pac-12 regular-season champions.
Last year's matchup between the Bruins and Utes featured two teams in a dead heat for the No. 3 national ranking and culminated in a season-best score of 198.025 for UCLA. This time around, following a season-worst score, Poston said the team is primed for another breakout performance.
"This past week we've really had some come to come-to-heart meetings about where we want to go with this team and how we want to end this season, and we really are going to try to step it up this week," Poston said. "We found this drive in our hearts that, you know, we are good and we're going to keep getting better."
Win or lose, Frazier said she hopes the team serves as a bright spot in an otherwise dark year.
"The big thing with the team this year is that for a lot of us gymnastics was the most important thing in our lives," Frazier said. "It was the most important thing in our life. And that's not the case anymore. Now, with everything, with (COVID-19) going on or losing loved ones or just the challenges that we're facing in the world racially, we have realized that we're a part of something that's very special and that is bringing people joy in a time where people aren't feeling themselves."
Settleman is currently a Sports contributor on the gymnastics and women's water polo beats.
Settleman is currently a Sports contributor on the gymnastics and women's water polo beats.