Women's water polo to begin season with matchup against Fresno State
Sophomore attacker Hannah Palmer finished her first collegiate season with UCLA women's water polo fourth on the team in goals and second in steals. (Elise Tsai/Daily Bruin)
women's water polo
---
No. 11 Fresno State
Sunday, 12 p.m.
Fresno State Aquatics Center
No TV info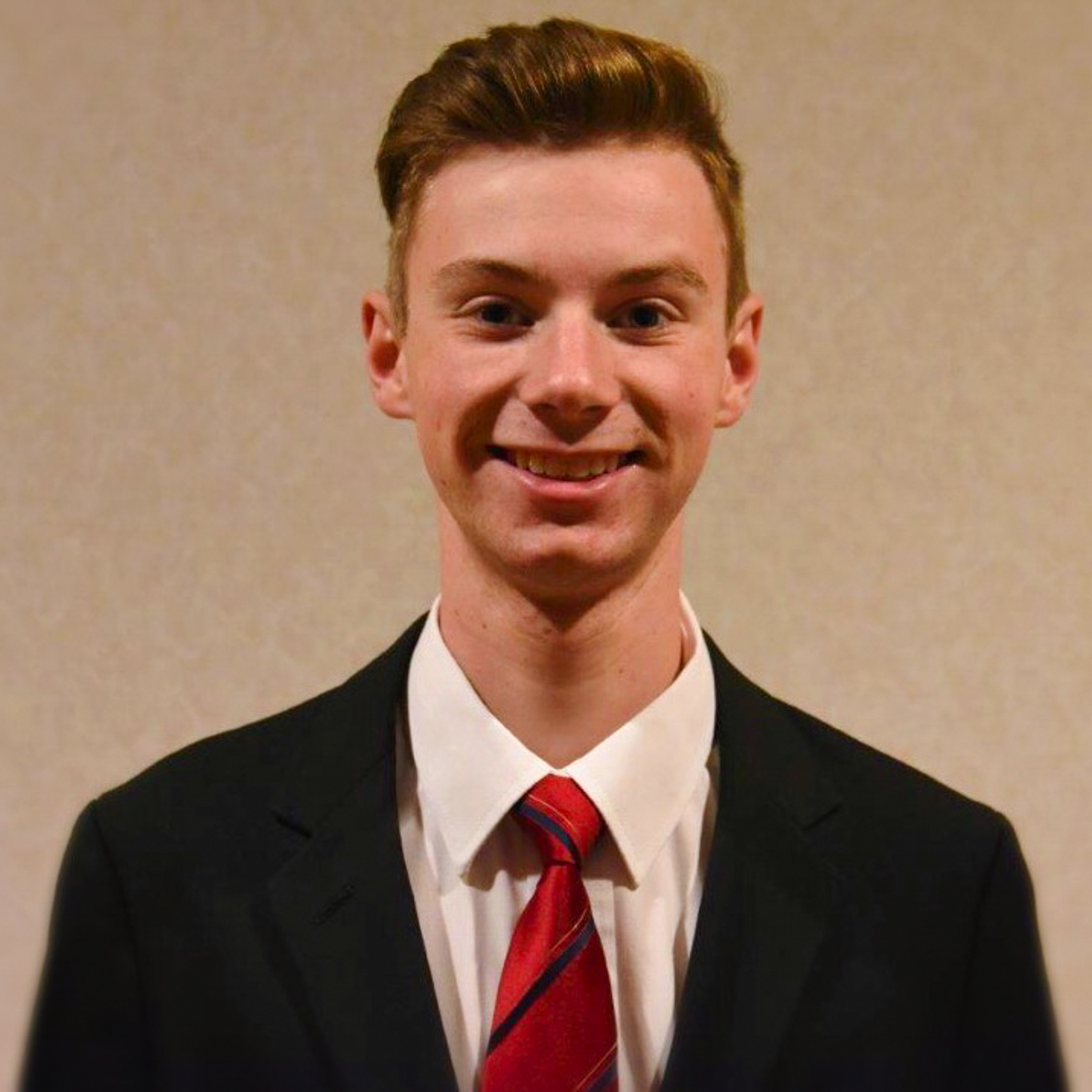 The Bruins are looking to finish what they started a year ago.
No. 3 UCLA women's water polo will head north to begin its season on Valentine's Day with a matchup against No. 11 Fresno State. The game is the team's first action since the NCAA canceled the remaining winter and spring sport seasons because of the COVID-19 pandemic.
UCLA's team averaged over double its opponent's scores last season with an average game margin of 12.6 to 5.9. Sophomore attacker Hannah Palmer – second on the team in steals in 2020 – said after having its season canceled five games out from the postseason, the group's goal this year is as clear as ever.
"We have a tighter bond this year, and our team this year has a little bit more grit just because last year got taken away. This year, we're really, really after that championship," Palmer said.
The Bruins ended last season 19-2 and ranked No. 2 in the nation, splitting games with top-ranked USC – winning the Triton Invitational title for the first time in program history in February 2020 with a 7-5 win over the Trojans before falling 9-7 to the crosstown rival later that month at the Barbara Kalbus Invitational. UCLA had lost seven straight games to USC before its win at Canyonview Aquatic Center in La Jolla, California.
A week ago, UCLA played an exhibition match against USC that ended 8-8 after four quarters and was called a tie after a 9-9 finish in the first extra period. Based on the match, coach Adam Wright – now in his fourth season coaching the women's team – said his team hasn't missed a beat.
"Based on what I've seen at the pool from a training standpoint, and our approach last week (against USC), it looks like we're going to pick up where we left off," Wright said.
Unlike the prior three years, however, Wright will juggle coaching the women's team simultaneously to coaching the men's time because of the atypical starting point of both teams' seasons.
Even with the men's team over halfway through its season, junior defender Bella Wentzel said Wright is always there for the women.
"The boys had a tournament the other weekend, and they had to bus back, and it was a 10 hour bus ride, or something. They got back at 5 in the morning. We had practice the next day at 8 a.m., and we're like, 'Oh, no chance he's going to be there. He needs to sleep in,'" Wentzel said. "Little do we know, halfway through the practice, he shows up, coffee in hand, like nothing had ever happened. That's one thing about him. No matter what, he will give 110% to everything he does."
UCLA graduated only one player, attacker Emily Skelly – scoring 25 goals a year ago, good for third on the team. Senior defender Brooke Maxson chose to rejoin the team when she was given an extra year of eligibility after the prior season was cut short.
The Bruins returned six of their seven players who netted over 20 goals last season, including sophomore utility Abbi Hill – who led the team and was third in the conference with 41 goals.
On the defensive end, the team returns three goalkeepers – sophomore Quinn Winter, redshirt sophomore Georgia Phillips and senior Jahmea Bent – who each played at least 20 quarters last season while registering more than 50 saves. In addition, the Bruins welcomed USA Water Polo all-American freshman goalkeeper Sydney Chiang over the offseason.
While UCLA's season officially begins Sunday, Wright said his team will play a special opponent Saturday.
"We get a great opportunity to go down and play with the national team," Wright said. "And that's a big task, because, you know, you got to imagine a lot of our players probably have grown up watching some of these players or played against them, you know, we're talking about a two-time defending gold medal winning team."
For the second consecutive year, redshirt senior attackers Maddie Musselman and Bronte Halligan will be away from the Bruins to pursue Olympic opportunities with Team USA and Team Australia, respectively. With the NCAA giving athletes an extra year of eligibility because of the pandemic, the two will have the option to rejoin the team next season.
In going against the national team, the blue and gold will go head-to-head with Musselman, who is a member of the team. Wright said he looks forward to the opportunity to play against one of his own.
"It'll be nice to see (Musselman) tomorrow play live," Wright said, "She's one of the most special players in the world, so it should be interesting."
With a new season and opportunity on the horizon, Palmer said the team is up to the challenge.
"We're feeling pretty confident at this point. We're not downplaying anyone. We're still working super hard," Palmer said. "I would say we're just really excited to be in the position we're in, and we all believe that we can do something really special this year like we did last year. We have some unfinished business from last year, so we kind of want to finish that."
Boal is currently a Sports senior staff writer. He was an assistant Sports editor on the gymnastics, rowing, swim and dive, men's water polo and women's water polo beats. Boal was previously a contributor on the men's water polo and women's water polo beats.
Boal is currently a Sports senior staff writer. He was an assistant Sports editor on the gymnastics, rowing, swim and dive, men's water polo and women's water polo beats. Boal was previously a contributor on the men's water polo and women's water polo beats.