No. 10 gymnastics hopes to keep up momentum in upcoming meet against Washington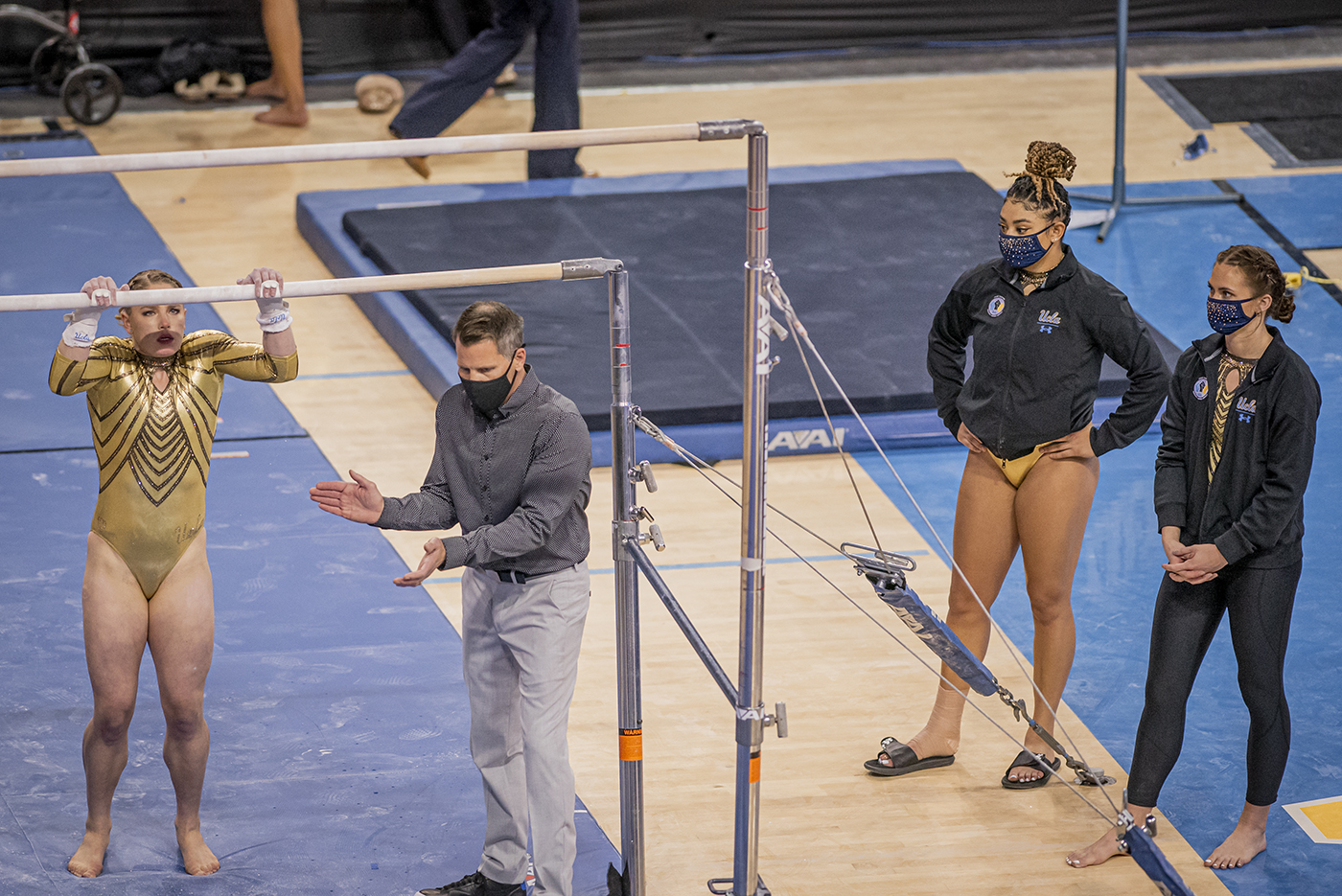 Coach Chris Waller cheers on junior Sara Taubman – who is expected to reenter UCLA gymnastics' bars rotation Sunday – as she does an exhibition routine against BYU. (Kanishka Mehra/Photo editor)
Gymnastics
---
Washington
Sunday, 1 p.m.
Seattle
Pac-12 Networks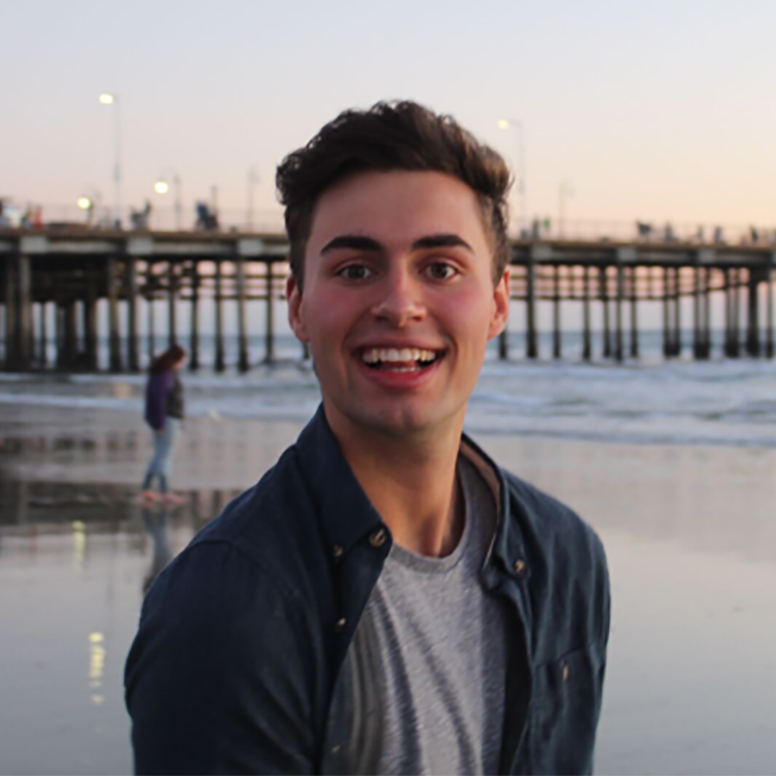 The Bruins will look to mix it up as they head to the snowy Pacific Northwest for Valentine's Day weekend.
No. 10 UCLA gymnastics' (3-0, 2-0 Pac-12) coach Chris Waller is planning on shaking up the lineups when his team takes on Washington (0-3, 0-3 Pac-12) on Sunday.
With UCLA tackling its second meet in five days and keeping an eye on an upcoming clash with No. 3 Utah, Waller said keeping the athletes fresh was his top priority.
"We've been talking a lot on how to manage peoples' bodies," Waller said. "(We are) making sure we haven't been taxing them too much so that we can get better, and when we go to Utah, … we have our best possible team on the floor for that meet."
Against BYU on Wednesday, the Bruins introduced freshman Sara Ulias into their bars lineup, while junior Sekai Wright made her anticipated return to the vault team.
In addition to those changes, after senior Nia Dennis competed in the all-around for the first time in two years, she may sit out against the 45th-ranked Huskies because of a minor ankle injury, opening up a new spot in all four rotations.
Waller said senior Pauline Tratz may compete in the all-around – a first during her time as a Bruin – and that all three gymnasts who had their exhibitions against BYU could be in the lineup.
If that holds true, senior Savannah Kooyman would compete on beam, with junior Samantha Sakti making her UCLA floor debut and junior Sara Taubman reentering the bar lineup.
With the lineup carousel in full spin, the Bruins set a season-high score on bars against the Cougars, edging past the 49.000 mark for the first time in 2021.
Dennis' introduction helped stabilize the unit as she scored a 9.800 in her first time on bars this year.
The improvement on the apparatus was also due to increased confidence and calmer nerves on the team, according to Waller.
"The girls are settling down a bit," Waller said. "In the first meet, they were fighting against their nerves. Moving forward, it's going to be about getting them to believe that they are ready to shine bright."
UCLA also reinvigorated its floor lineup against BYU, scoring a 49.425, which held as its highest score on any event this season.
Dennis said the energy on the floor reflected what the Bruins had seen in practice all week.
"The energy was the same as in practice," Dennis said "The standard we set is to perform big and have fun and support each other and love each other, and we had that same energy going into (the floor rotation)"
Waller was glad to see his team's "floor party" return, and junior Margzetta Frazier – who notched a 9.925 in a new Janet-Jackson-inspired routine – said intense practices would be key to continuing the success against Washington.
"A big thing for this week is treating practice like competitions, and treating competitions like practice," Frazier said. "It's no different than just having another training day."
With that in mind, the Bruins will embark to Seattle by plane wearing N95 masks and face shields to face off a Huskies team that has yet to eclipse a 194.050 this season.
The meet will be on Valentine's Day at 1 p.m. and will be streamed on Pac-12 Networks.
Edgar is currently a Sports staffer on the gymnastics beat. He was previously a contributor on the men's tennis beat.
Edgar is currently a Sports staffer on the gymnastics beat. He was previously a contributor on the men's tennis beat.