USAC recap – Feb. 9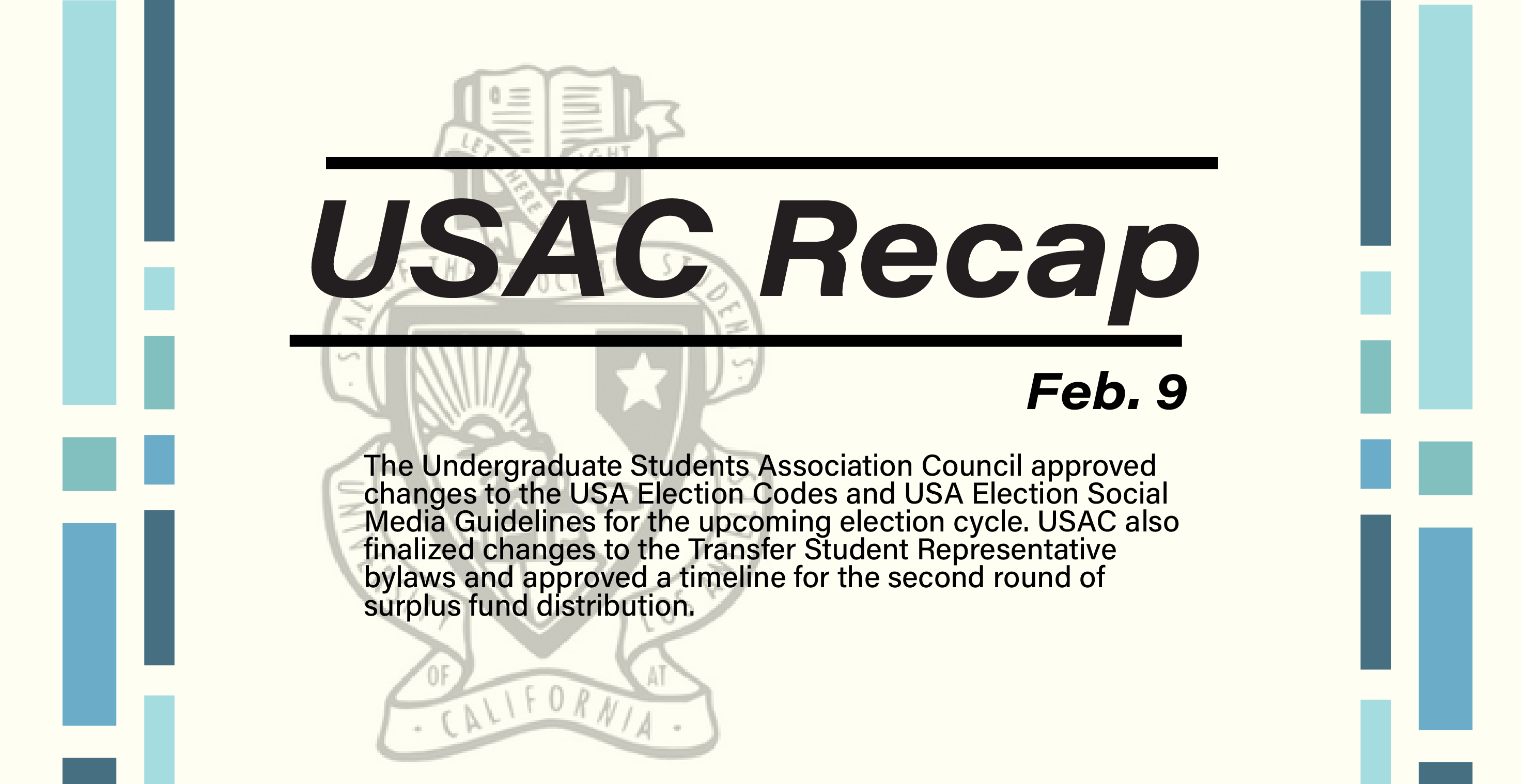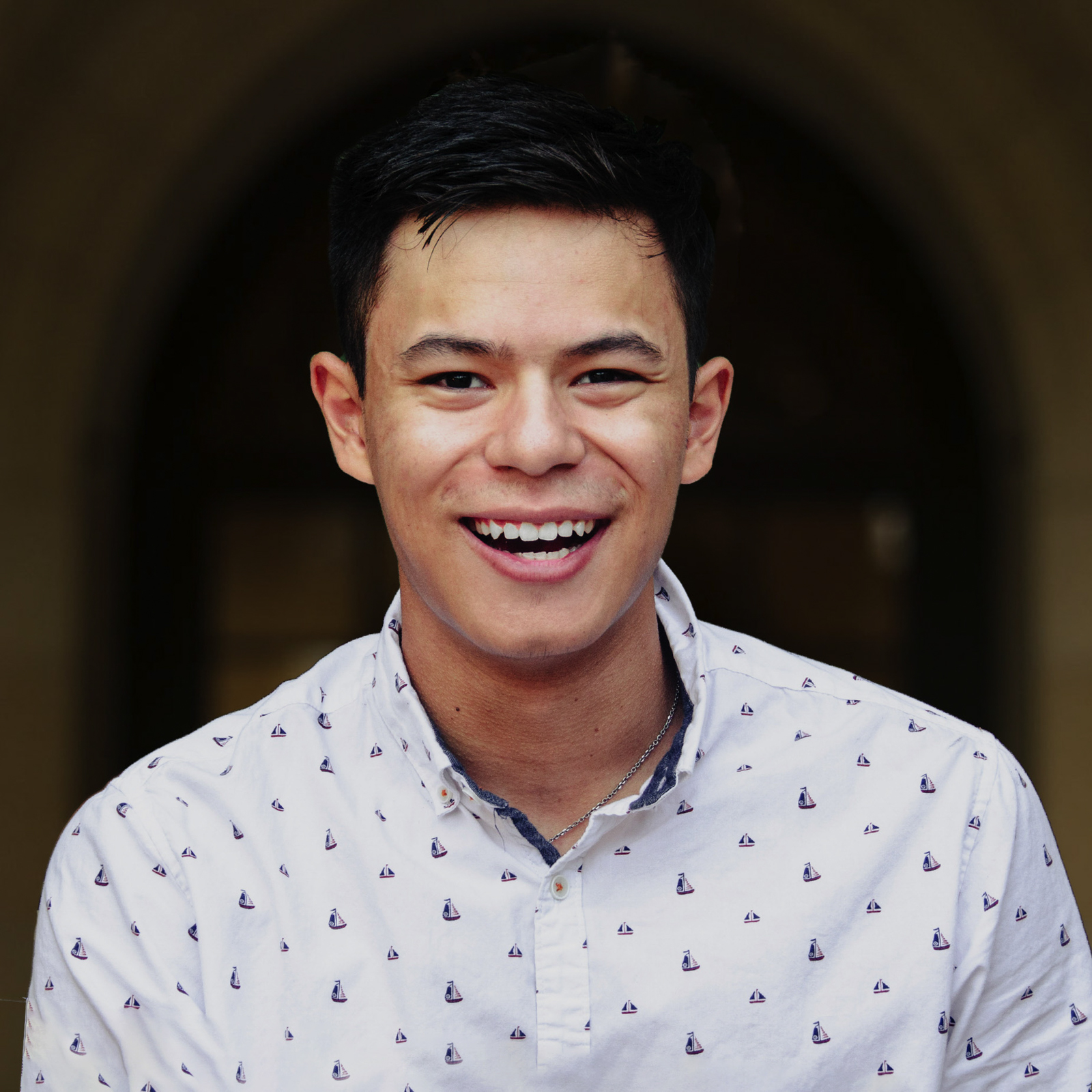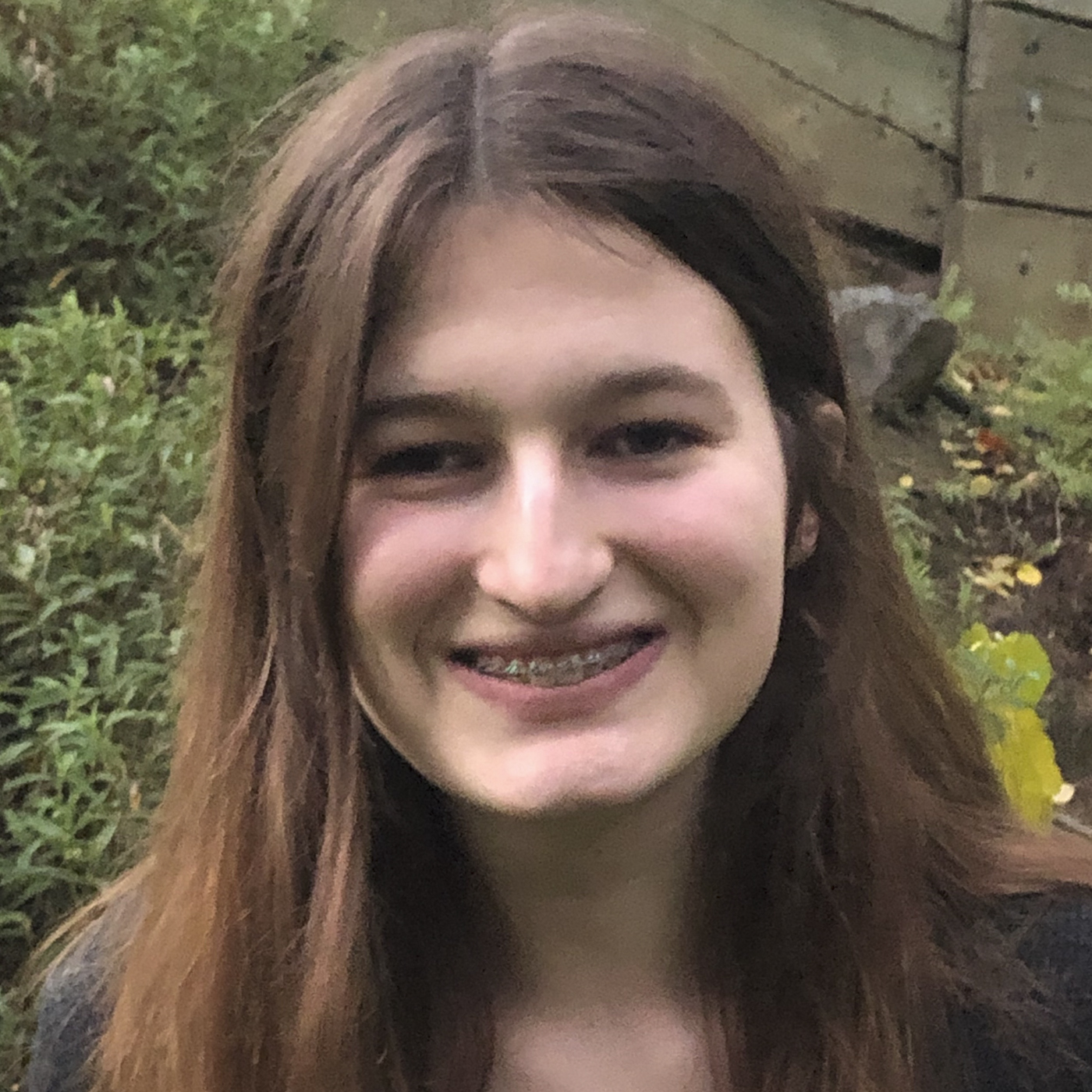 The Undergraduate Students Association Council approved changes to the USA Election Codes and USA Election Social Media Guidelines for the upcoming election cycle. USAC also finalized changes to the Transfer Student Representative bylaws and approved a timeline for the second round of surplus fund distribution.
Special Presentations:
Jacob Linder, the Information Technology Director for the International Student Representative Office and board member of the USAC political slate Cost-Cutting Innovations, introduced the USAC Budget Viewer. Linder said his office developed the interactive tool to track USAC's budget history and to address a lack of transparency in USAC funding and spending. The tool filters for past budget information by specific funds, amounts, dates, funding sources and more. Linder added that the budget viewer is still in development and asked for feedback from council members before they release it. Linder said he wants to integrate the budget viewer into the USAC website.
Bakur Madini, the International Student Representative, presented findings from the International Students Survey his office has conducted since winter 2020. The survey aimed to measure the effect of the COVID-19 pandemic on international undergraduates students. The survey found that students' mental and social health were most affected by the pandemic and time zone differences. Around 20% of respondents reported having a live participation component in all of their classes and half of respondents had had three or more exams after midnight since the start of the pandemic. Madini plans to use this data to advocate for more academic accommodation for international students at the Academic Senate.
Allocations:
The council allocated $390 to the USAC Office of the General Representative 3 for its retreat.
The council allocated $154.41 to American Cancer Society on Campus. $128.87 will go to ACS' trivia night and another $25.54 will be used to fund its hospital visits.
The council allocated $671.23 to the Vietnamese Student Union for the organization's Project HOPE College Tour.
The council allocated $467.15 to Project Literacy, a tutoring organization working toward improving literacy rates in the LA area, for care packages.
The council allocated $1000 to the Asian Pacific Coalition for SouthEast Asian Students for OrgaNizing (SEASON) Conference, a national conference for Southeast Asian students.
The council allocated $150 to Consult Your Community at UCLA for its Winter New Recruit Welcoming.
The council allocated $200 to Craft for Cancer, an organization in which members make beanies for cancer patients, to purchase and send craft supplies.
The council allocated $296.43 to UConsulting, a consulting student organization, for its virtual escape room social and a case competition.
The council allocated $182 to Pilipinos for Community Health, a service project under the USAC Community Service Commission, for its Medical Outreach Sticker Fundraiser. PCH advocates to provide better health services to socioeconomically disadvantaged communities in LA.
The council allocated $496.08 to Vietnamese Community Health at UCLA for its winter health fair. VCH serves to alleviate the healthcare disparities that exist for the Vietnamese community and other underserved communities in Orange County and LA County.
The council allocated $600 to LA Hacks, a student-run hackathon, for its LA Hacks 2021 event.
The council allocated $79.99 to the Biomedical Engineering Society for the society's winter quarter social.
The council allocated $250 to the USAC Finance Committee for its winter retreat.
Christina Read, the Student Wellness Commissioner, allocated $1,559.93 from the SWC programming fund toward Melanin and Medicine for a research symposium, Mabuhay Collective for a winter wellness event, the Pre-Dental Student Outreach Program for a dental hygiene trivia night and Mann Mukti for a South Asian LGBTQ+ support circle.
Agenda:
The council unanimously approved corrections to the changes to the Transfer Student Representative bylaws that were proposed in the Jan. 27 USAC meeting. Instead of two appointees, the Office of the President can now only appoint one person to the Student Fees Advisory Committee. The appointee will also receive a stipend.
The council unanimously approved changes to the USA Election Code, which clarify the distinction between the council's and the election board's jurisdictions over the election calendar. According to the new code, the elections board chair must present the elections calendar to USAC if the board releases the calendar before Tuesday of week five of winter quarter. The elections board chair can unilaterally amend the calendar without council approval after week 5 but will have to present any changes to USAC at the next meeting to allow for council input. The updated code also included specific pre-campaigning guidelines on the signature collecting process and candidate recruitment.
The council unanimously approved changes to the USA Election Social Media Guidelines to remove a requirement that campaign supporters must attach hashtags to online posts so the elections board can monitor online campaigns . However, the campaign's senior staff will still be required to attach candidate hashtags to online posts under the new code.
The council approved a timeline to allocate $241,252 remaining in the USAC surplus fund. Funding bodies can start presenting their funding proposals in week eight of winter quarter, and USAC will vote to approve allocations by week nine.
Reports:
Internal Vice President Emily Luong said her office hosted the COVID-19 Vaccine Panel on Thursday at 6:30 p.m. in collaboration with the Office of the President, External Vice President, Student Wellness Commission, and Public-Health Initiative: Leaders of Tomorrow. Luong also said she released the applications for Rent Relief Awards on Wednesday which will be due Feb. 24. She added her office will notify recipients before spring break.
President Naomi Riley said her office hosted a vaccine panel with student health officials and an epidemiology professor Thursday. She added she will meet Wednesday with representatives from the University of California Office of the President to discuss the future of policing and campus safety at the UC. Her office also met with the Campus Honorary Naming Advisory Committee to address the process to rename and uname campus infrastructure, Riley said. She added that her office released the plan for the New Bruin Mentorship Program, set to launch in spring 2021, to connect underclassmen with upperclassmen mentors. Her office also started an Instagram series to educate students about what the USAC budget means, Riley said.
External Vice President Aidan Arasasingham said his office brought around a dozen students to the Virtual UC Students Ass ociation Students of Color Conference in January to learn about organizing across campuses and communities. His office also launched a three-year UC and UCSA joint campaign on Monday to double the Pell Grant. Their office also hosted the Bruin Advocacy Grant hearings and will distribute funding to the UC Coalition for Reproductive Justice, Black, Indigenous, People of Color in the Arts, and UC Survivors + Allies.
Academic Affairs Commissioner Breeze Velazquez said her office is finalizing the awards for Books for Bruins. She added AAC will notify students by week seven and send out gift cards by week 10. She said her office is starting a program with the Academic Senate that invites student organizations to senate meetings to voice their concerns. The Undergraduate Council of the Academic Senate will also be hosting monthly office hours, Velazquez added.
Financial Supports Commissioner Noe Garcia said his office launched the Pandemic Relief Fund on Monday and they have already received 600 applications. He added that the council will deliberate guidelines for reading applications at the USAC meeting next week.
General Representative 2 Justin Rodrigue z said in a written report that his office released a survey about students' preferences of apparels at the Associated Students UCLA store.
General Representative 3 Elijah Wade said in a written report that this week his office received information from Swipe Out Hunger which helped contribute to his office's campaign for food access. He added that UCLA Black Student-Athlete Alliance is hosting an Instagram Live every friday to share their experiences during Black History Month.
Facilities Commissioner Sachi Cooper said in a written report her office is working to provide commuter students accomm odations after VanPool, a ridesharing service for UCLA students, was canceled July 31. She added that her office and UCLA Transportation will work together on a spring quarter no-contact Bike Recycling day, where they redistribute impounded bike parts to students. Cooper said her office will use funding from The Green Initiative Fund to develop a website to give away clothing for Bruin Bazaar, a community swap meet.
Read said in a written report that her office launched the Student Health Network calendar on Instagram to inform students of upcoming wellness events from campus organizations. She added that registration is open for Bruin Run/Walk, a virtual 5k event to raise money for the Painted Turtle, a camp for children with serious medical conditions. UCLA Total Wellness presented its Valentine's DIYs workshop for students on Wednesday. Read said SWC Student Education and Research of Contemporary Health hosted We Regret to Inform You, an event focusing on facing failure, Thursday. UCLA Housing, Sexual Health Coalition and Sexperts will host an event on Instagram Live on Friday, she added.
Transfer Representative Zuleika Bravo updated the status of recent USAC funding activities in a written report. Bravo said the council approved around $190,000 in contingency funding to Books for Bruins, R ent Relief Fund and the USAC Pandemic Relief Fund. She added she has met with students interested in running for USAC. She also said her office is working with the elections board to encourage more students to run for USAC.
The Undergraduate Students Association Council is the official student government representing the undergraduate student body at UCLA. Council meetings take place every other Tuesday at 7 p.m. during fall quarter and are open to all students. Fall quarter meetings will take place virtually on Zoom; links for the meetings can be found on the Internal Vice President's Facebook page. Watch a livestream of the meetings on the USAC Live! channel on YouTube.