The Quad: Looking beyond GameStop's short squeeze, Bruins are investing for the long haul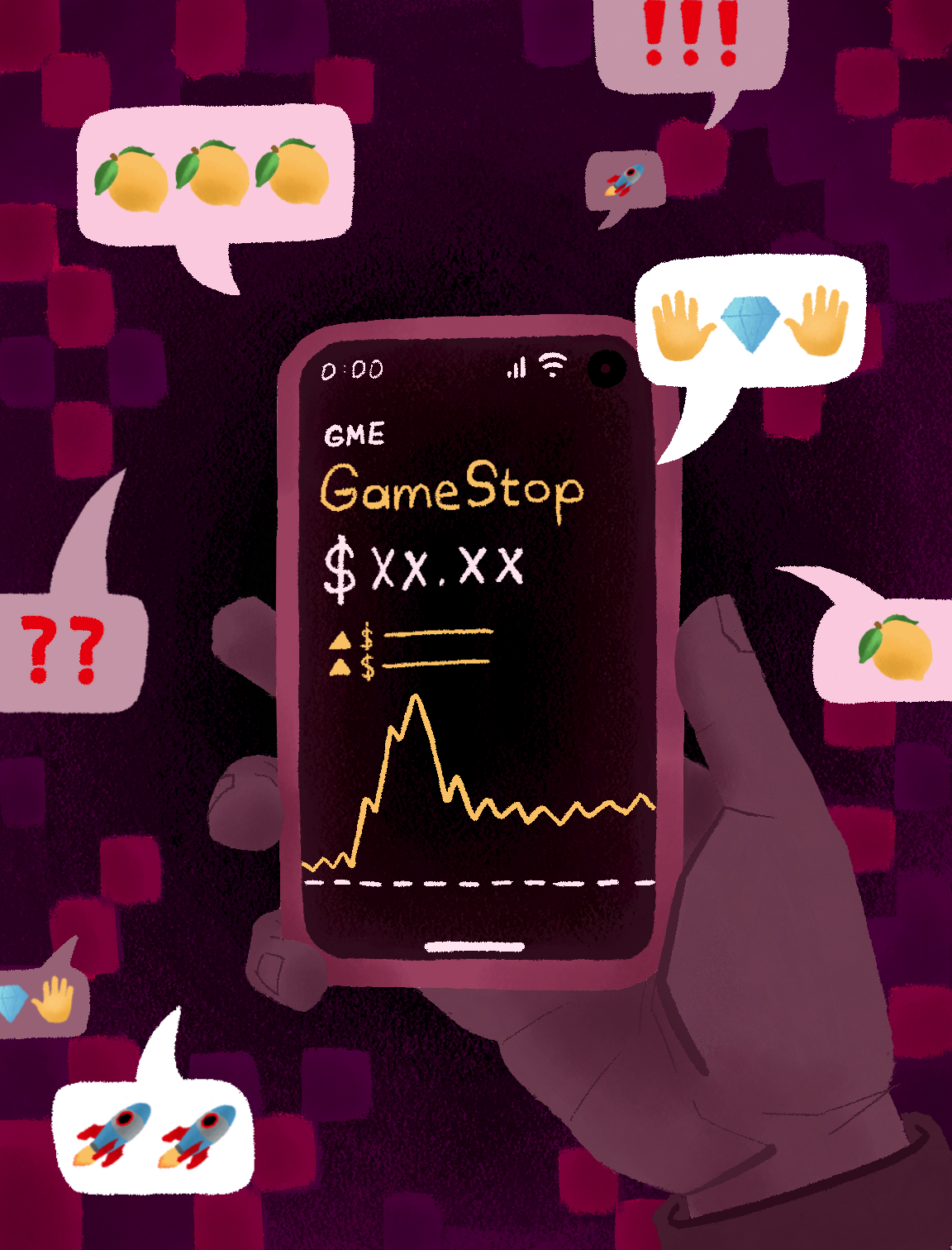 (Dani Nalangan/Daily Bruin)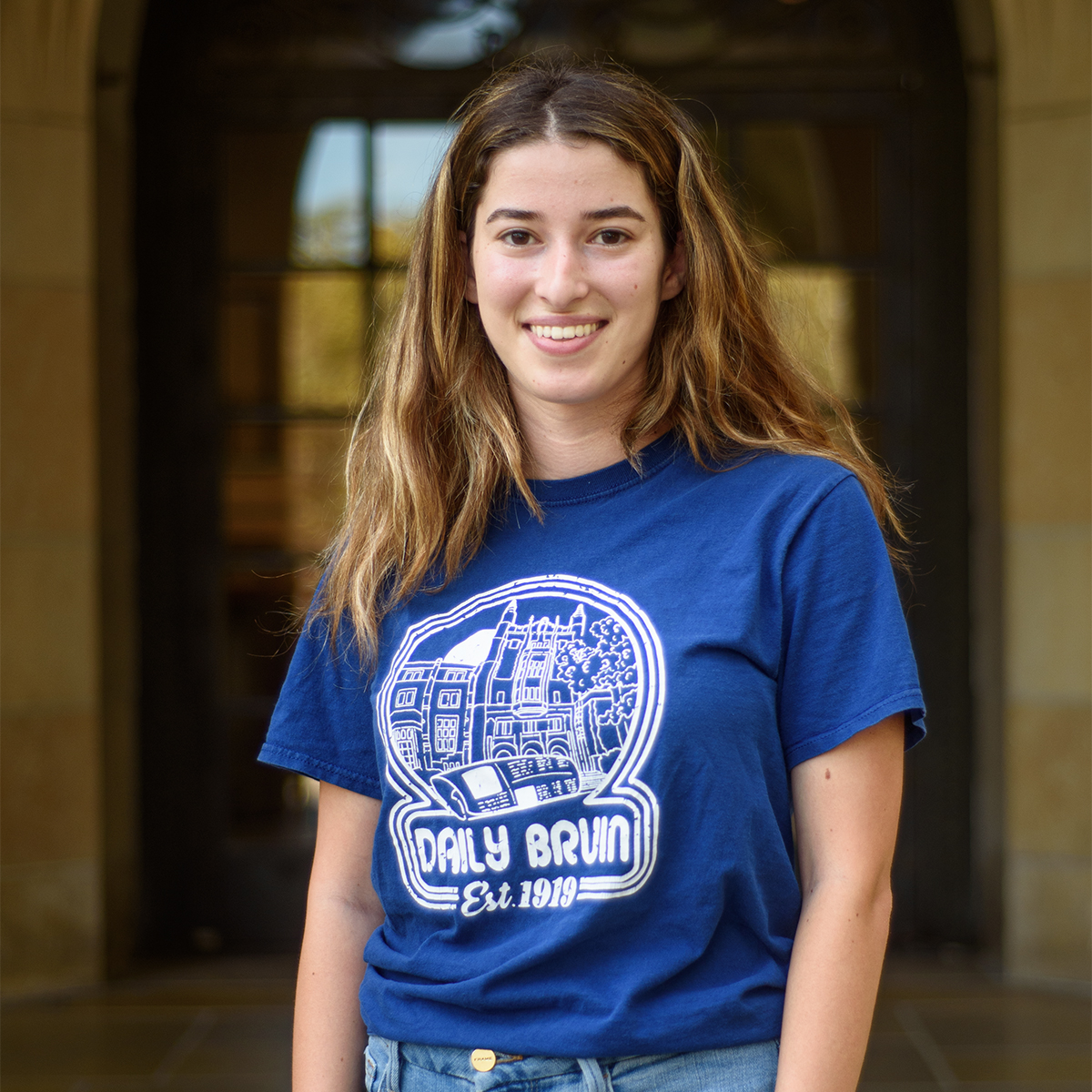 Last month, the Reddit forum r/WallStreetBets made headlines for helping to drive up GameStop Corp. shares by as much as 1,745% from the start of the year.
Among the news coverage and controversy was also a community of Bruins who were in on the action. Though some reporters have framed The Battle of GameStop to be an awakening for younger investors, some students' experiences on the stock market go beyond this recent quick trade frenzy.
Melissa Chen, a first-year business economics student and member of Bruin Value Investing, said she has been investing since long before GameStop made headlines in January.
"I started investing around 3 1/2 years ago, in high school," Chen said. "By that point, I had a substantial amount of savings in my bank account, and I wanted to take it a step further and try to grow them."
Chen said she usually takes a long-term approach to investing, holding on to larger companies such as Amazon, Apple and Coca-Cola.
Though Chen has had years to get familiar with the highs and lows of the stock market, other Bruins started investing during the pandemic.
Second-year aerospace engineering student Eric Broman said he found the pandemic to be an opportunity to get serious about investing.
"The pandemic gave me a lot of time, it gave me a lot of flexibility, on how I structure my day," Broman said. "I'm able to wake up when the market opens at 6:30 (a.m.), which I wouldn't have been able to do before."
Broman said he uses Robinhood to invest, an app that recently drew criticism for temporarily limiting trading on purchases of GameStop shares.
However, college students like Chen and Broman are not the most representative of the average investor. According to an article by Gallup, baby boomers – or those older than 56 years of age – have higher-than-average rates of stock ownership. Meanwhile, a separate Gallup poll reported that 37% of Americans younger than 35 years of age said they owned stocks as of 2018, a decline from 43% in 2015-2016.
Third-year business economics student and BVI President Albert Zhang said college students have a lot to gain from investing in the stock market.
"I think most college students are well aware of the importance of putting their money to work and saving for retirement," Zhang said. "(The stock market) is a great asset to put your money into, and in the long term, you can really make great returns and earn a lot of money."
Broman said he primarily started investing to help pay off his student loans, using knowledge from his studies to help guide his investments.
"I'm big into computers and their parts, that was my high school hobby, so I invest in computer supply parts and aviation stuff," Broman said. "I know most of the aerospace companies, so I know which ones I see could have formidable growth."
Though Broman said he is using investing to first pay off his current finances, second-year economics and public affairs student Allen Su already has retirement in mind.
Despite being only 20 years old, Su said he has a Roth IRA account set up.
"If you understand compound growth, then you should understand that this concept of starting 10 years earlier will greatly change the amount of money that you have when you retire," Su said.
Su said when he first started investing, he diversified his portfolio with index funds, investing in the SPY, VOO and QQQ.
"If you want high growth, you can try QQQ, which is an index fund that tracks large tech companies," Su said. "If any one of these tech companies collapses, it is not going to harm your overall portfolio."
For students interested in investing, Zhang said reading up on successful investors can be a great place to start.
"I think reading (about) really successful investors and learning about their philosophies … will really help you have a good baseline understanding of how you can invest," Zhang said. "Eventually, the goal is to develop your own investment philosophy that works based on everything that you've learned."
But investing is not without its risks. Chen said she has experienced her fair share of losses with the stock market, which taught her the importance of research when investing.
"You have to know inside and out what you're investing (in)," Chen said. "Don't just buy something because it's trendy or it's popular. Buy because you believe in it through facts and research and where you think the market is going to go."
While short squeezes like GameStop can come and go, Chen said she hopes to make a career out of her passion for investing and — along with other Bruins — continue investing in the stock market for the long haul.
Azad is a part of the Daily Bruin's senior staff. She previously served as a contributor, then as the 2020-2021 assistant editor for the Quad. She is a fourth-year student studying psychology and communication.
Azad is a part of the Daily Bruin's senior staff. She previously served as a contributor, then as the 2020-2021 assistant editor for the Quad. She is a fourth-year student studying psychology and communication.