Opinion: Vaccine town hall fails to adequately inform students on distribution timeline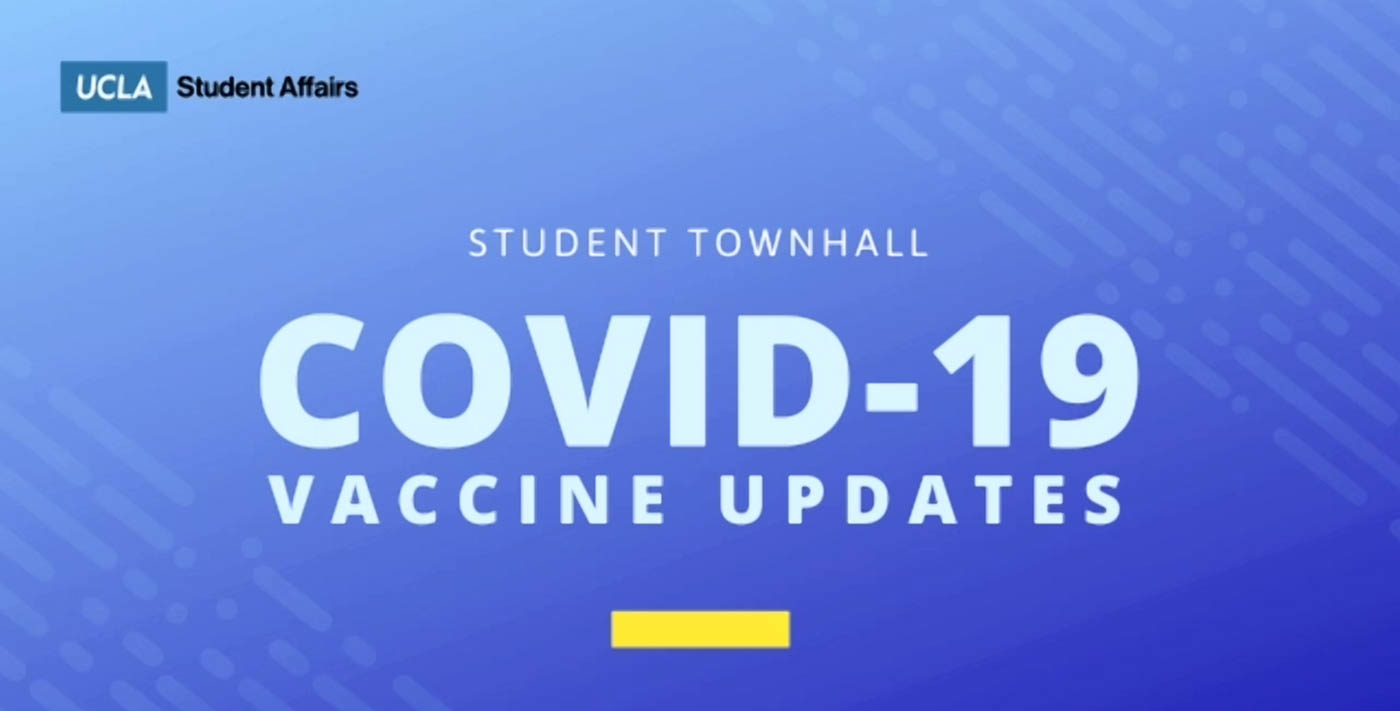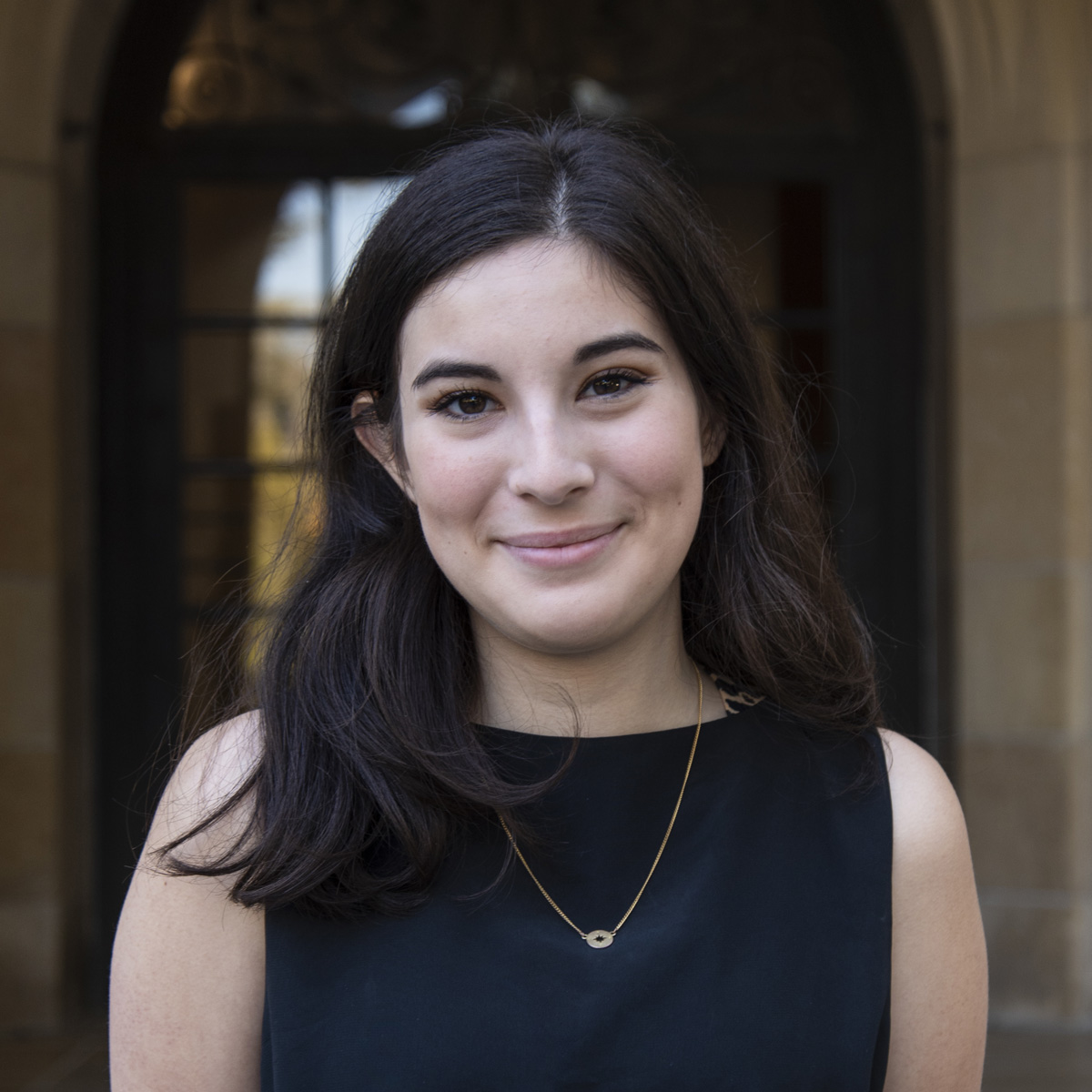 This post was updated Feb. 15 at 3:12 p.m.
Students are familiar with being kept in the dark by their university.
And the recent town hall for COVID-19 vaccines was no exception.
The student town hall on Jan. 25 was marketed as an opportunity for students to ask questions.
However, most of the hour was spent covering COVID-19 cases at UCLA, descriptions of how vaccines work and the progress of vaccine distribution for staff. As part of a series of three town halls, this event was supposed to focus specifically on vaccines for students, unlike the two other events that focused on vaccines for staff.
UCLA's efforts to keep students in the loop with these events is admirable, but as it stands, the failure to effectively communicate any new information leaves these town halls feeling hollow and performative. If the university truly cares about giving students some sense of what the future holds, it needs to start using these town halls as they are intended – that is, as a means to demystify an increasingly complicated and confusing process.
But if the university can't do that, it needs to focus on alternatives that won't leave students disappointed.
The goal of events like this is to give students important information regarding vaccines and to let them know the administration cares about them getting that information, said Christina Read, the Undergraduate Students Association Council Student Wellness commissioner and a fourth-year microbiology, immunology and molecular genetics student.
But student questions weren't even addressed until 40 minutes into the event.
Apurva Chaturvedi, a second-year psychobiology student who attended the event to get information about when her roommate and friends could get vaccinated, expressed frustration at this delay.
"That's kind of why I signed up, right. And that's how they labeled the town hall," Chaturvedi said. "You just want to hear what you want to know."
Giving students the expectation of getting their questions answered while only covering information that has already been announced is a waste of time for both administrators and students. Instead, the university should focus on methods of communication such as newsletters or social media posts, which won't require students to dedicate as much time to find out information.
John Bollard, co-executive director of the Arthur Ashe Student Health and Wellness Center, said in an emailed statement that for most students, the most important topic is when they can get the vaccine.
When asked during the town hall at what point students can expect to receive vaccines, William Dunne, administrative director for emergency preparedness, security and safety services at UCLA Health, said they will likely have to wait until summer.
Because of the slow distribution of vaccines to people who currently qualify, it is too early to be more specific about when most students will be vaccinated, Bollard said.
This did not stop the presenters from providing information on when students who belong to one of the three tiers described by California's guidelines can receive the vaccine – health care workers and long-term care residents, individuals 65 and older and workers in certain public sectors, and individuals 50-64 and those with underlying conditions.
However, most of UCLA's student body does not fit within those tiers, and there were no specific details on when these Bruins can expect to be vaccinated. Administrators also didn't say much about international students, who live in countries with COVID-19 situations that are likely far different than that of the United States. It's unclear what the university will do if international students do not receive vaccinations before the fall.
Students are still largely unsure what the distribution process will look like, said Aidan Arasasingham, a fourth-year global studies student and USAC external vice president. Chaturvedi added that while the university can't provide immediate answers, the least it can do is communicate a timeline of updates for students to get a better idea of when they can get vaccinated.
"I just hope it's really clear and uniform to everyone," Chaturvedi said.
Admittedly, the presentations that took place helped to answer some student questions – just not many of the most common ones.
"I think (the town hall) did a good job of providing strong science that puts student concerns around vaccine efficacy to rest," Arasasingham said.
There is also still much unknown about the vaccine effort, and it is hard to update students when UCLA itself is still unsure of what the future holds.
But when these town halls are advertised as chances for students to get desperately needed information on a topic of this magnitude, and then fail to answer some of the most pressing questions, all they do is leave students feeling frustrated and confused. It's understandable that updates are in short supply, but unless UCLA can provide substantive responses to questions, it should focus on alternatives to town halls that don't promise these answers.
Clear and effective communication is paramount to a safe return to campus. Let's hope administrators remember this.