UCLA softball aims to maintain strength after offseason, prepares for Fresno State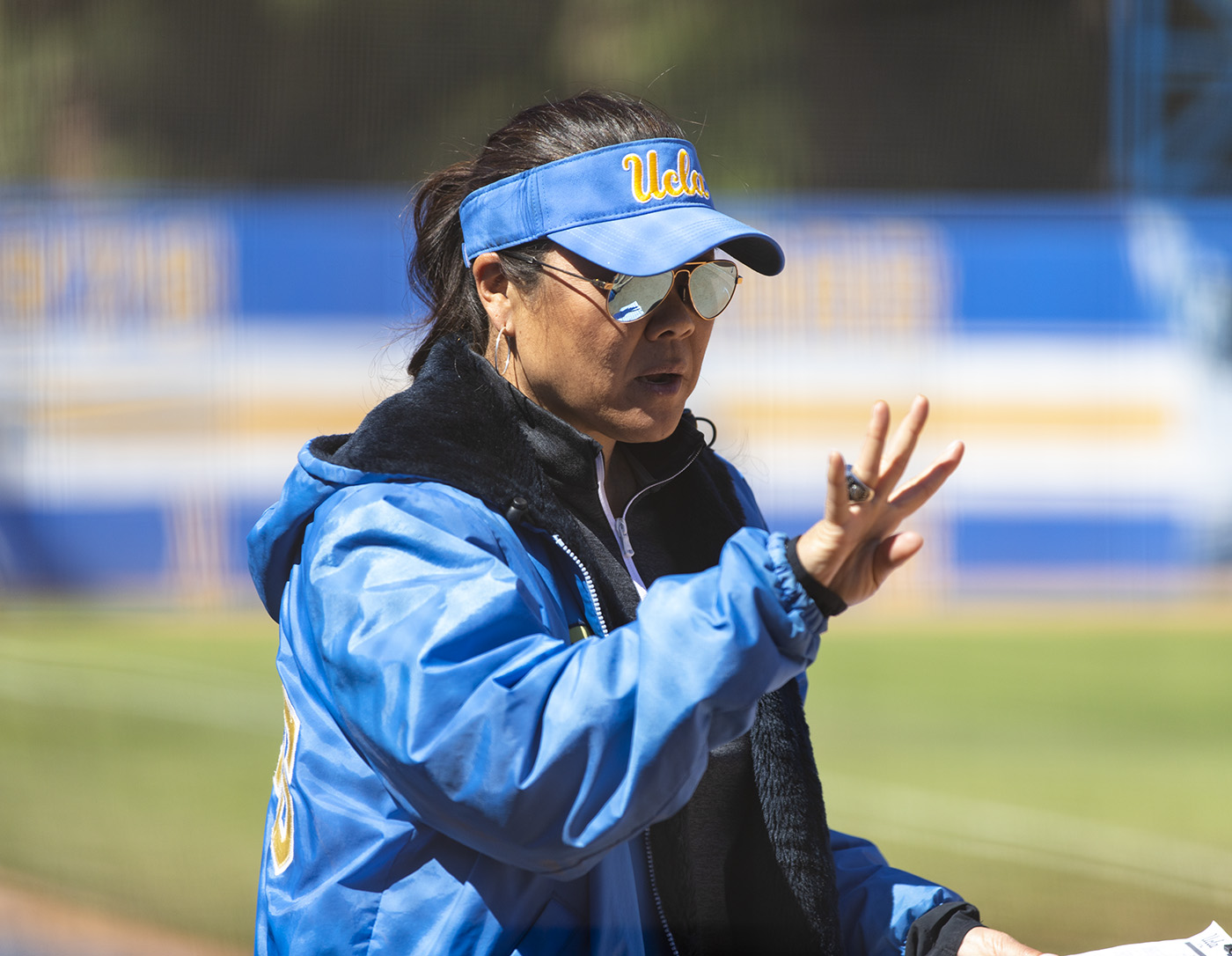 Coach Kelly Inouye-Perez is entering her 15th season at the helm of No. 1 UCLA softball following a season where her team finished as the unanimous No. 1 team in the country. Inouye-Perez holds an all-time .783 winning percentage leading the Bruins. (Ashley Kenney/Assistant Photo editor)
Softball
---
Fresno State
Friday, 2 p.m.
Easton Stadium
No TV info
---
Cal Poly
Saturday, 11 a.m.
Easton Stadium
No TV info
---
Cal Poly
Saturday, 1:30 p.m.
Easton Stadium
No TV info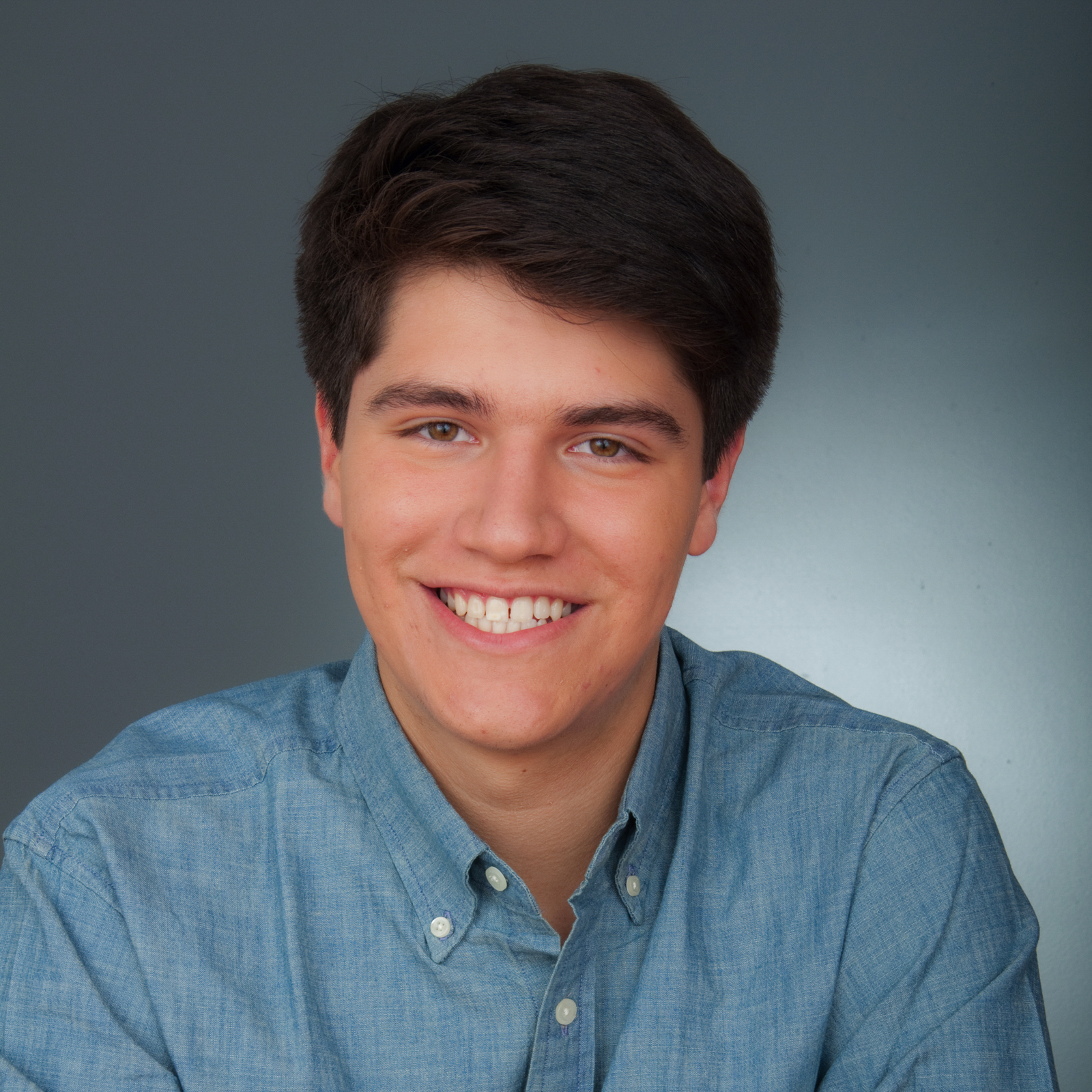 The nation's top softball team is back in action.
No. 1 UCLA softball will open its season against Fresno State on Friday, followed by a doubleheader against Cal Poly on Saturday. The matchups mark the first time the Bruins will step foot on the diamond against another team in nearly a year.
For coach Kelly Inouye-Perez, the extended offseason gave her and her team extra time to reflect and work on building up the program from within.
"Of course there was adversity – the world is dealing with adversity – but I feel it was a great opportunity for our program to really exercise things that we practice," Inouye-Perez said. "I think the most important thing is we took advantage of what we were able to get. Our hours were limited. The whole protocol changed. But it just provided an opportunity for me to just really see how my team managed it."
Because of certain COVID-19 protocols, the team had limitations to how it could practice in the fall. The team focused more on individual workouts, and according to Inouye-Perez, this allowed the coaching staff to see where the team stood both offensively and defensively heading into the new year.
But for the players, the work started long before the fall.
Redshirt senior pitcher/first base Rachel Garcia said it was a challenge to train during a pandemic, but ultimately she found ways to get where she needed to be heading back into fall training.
"I would say it was definitely hard to find places to train, but I was lucky enough to have some local baseball players that were in town who let me use their facilities to just keep training and doing what I can to stay in the best shape as possible," Garcia said. "And then on top of it, I also was using a friend's garage gym to get my lifting in, my cardio in – anything I can do to make sure that I'm staying on top of what I need to stay on top of."
Garcia enters the 2021 season after sitting out the entirety of the shortened 2020 season to train for the then-2020 Tokyo Olympics with redshirt senior utility Bubba Nickles. Garcia still plans on competing in the postponed Olympics – now scheduled to begin this July – but has decided to manage her UCLA responsibilities along with her Team USA duties.
In the Bruins' 2019 national championship year, Garcia won a litany of player and pitcher of the year awards, including the Collegiate Woman Athlete of the Year as well as an ESPY nomination for the Best College Athlete.
Garcia – who sports a career 1.44 ERA and .336 batting average – said rejoining the team in the COVID-19 era has been a challenge.
"It's been a grind, for sure," Garcia said. "But I think that this team's done an amazing job during the fall quarter, and so far this quarter, of just making sure that we're doing what we're supposed to do to make sure that we're able to play."
Even without Garcia and Nickles a year ago, the Bruins still finished as the unanimous No. 1 team in the nation, losing just one of its 26 games before the season's cancellation.
In Garcia's absence, redshirt sophomore pitcher/first base Megan Faraimo stepped up to lead the Bruins' rotation, posting a 13-1 record with a 0.85 ERA in just over 90 innings pitched, earning her the Softball America's Pitcher of the Year award.
Inouye-Perez said the Bruins are in a prime position to make another championship run with Garcia and Faraimo headlining this year's rotation.
"Anytime you have more than two pitchers – and we happen to have two of the best this year – that always puts you in a position to feel like it's going to be a great year," Inouye-Perez said. "There are a lot of talented players, and they can hit and they can defend. But where we are with the pitching staff, as long as the staff stays healthy, we're in a really good position to make a run for it."
Along with Garcia and Faraimo, UCLA has four other players on the USA Softball Collegiate Player of the Year watchlist, the most of any team in the nation. The list includes redshirt junior outfielder Aaliyah Jordan, redshirt junior infielder Briana Perez, redshirt sophomore outfielder Kelli Godin and Nickles in addition to the two pitchers.
Inouye-Perez said this is among the most talented teams she has ever coached, but not because of these preseason recognitions.
"This is a very talented team," Inouye-Perez said. "Not only is it just perceived talent, this is talent that has executed on the stage, all the way to the national championship. So there are players that are preseason recognized, and there are players on our team that weren't recognized that I believe are going to have outstanding breakout years."
With the NCAA's granting all spring-sport student-athletes from a year ago an extra year of eligibility, UCLA retains all but one player from last season. The Bruins will add four new freshmen to the already large roster that also welcomed back Garcia and Nickles.
Even with largely the same roster and championship aspirations, Faraimo said the ultimate expectation for UCLA this season is just to grow further as a team.
"I think the expectation is just to get better as a team, better than we have been – we've been working very hard just to improve overall," Faraimo said. "Our standards are always set pretty high, but we say it again and again, 'Our biggest competition is ourselves.' So as long as we keep working hard within a team as a unit, I think we'll be okay."
The Bruins' first pitch will be at 2:00 p.m. on Friday.
Christon is currently an assistant Sports editor on the women's basketball, softball, men's tennis and women's tennis beats. He was previously a reporter on the women's basketball and softball beats.
Christon is currently an assistant Sports editor on the women's basketball, softball, men's tennis and women's tennis beats. He was previously a reporter on the women's basketball and softball beats.