UCLA researchers use nanoparticles to develop treatment for allergies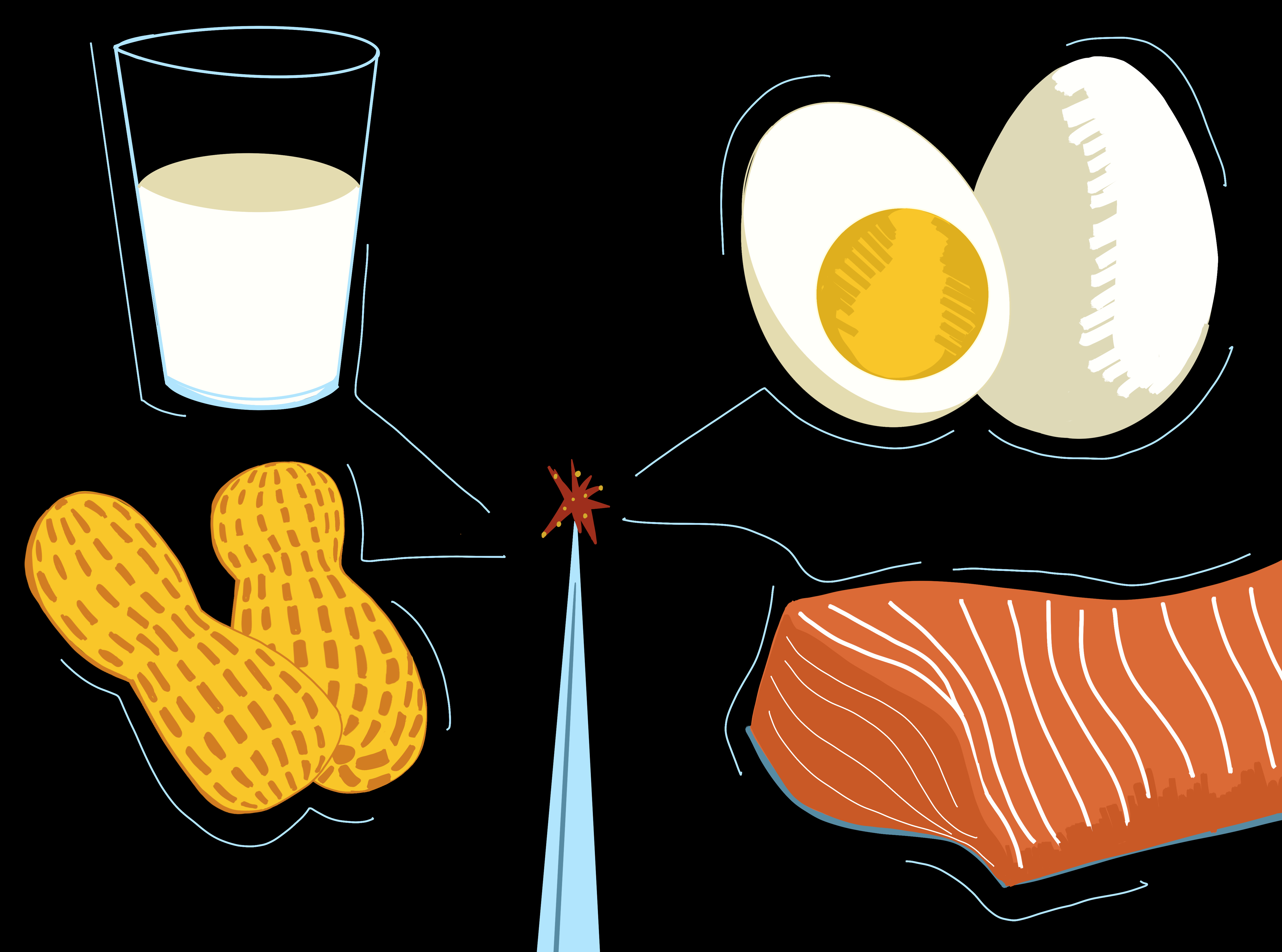 (Emily Dembinski/Illustrations director)
UCLA researchers may have developed a long-term treatment for severe food allergies.
The therapy uses nanoparticles to transport particles that cause allergic reactions to the liver, which then prevents the immune system from entering an allergic reaction, according to the team's research report, which was published in ACS Nano in December.
Andre Nel, a distinguished professor of medicine at UCLA and co-author of the study, said the treatment covers both allergies that cause anaphylaxis and asthmalike symptoms.
Allergic reactions occur because the body initiates an immune or inflammatory response against things that are normally harmless, such as food, said Rita Kachru, an allergist at UCLA Santa Monica Medical Center.
The researchers' therapy takes advantage of the liver's ability to stop the immune system from entering an allergic reaction, said Tian Xia, an associate professor of medicine and co-author of the study. The liver frequently interacts with foreign proteins that people eat, so it has a natural immune tolerance, he added.
The treatment uses injections into the bloodstream to deliver allergen particles to the liver so that it can perform the process it undergoes commonly when encountering foreign proteins, Xia said. This neutralizes allergic reactions toward the specific food a patient is allergic to, he added.
Further experimentation must be done to determine how long the therapy's effect could last, Nel said, adding that he hopes the therapy could provide resistance against allergies for a lifetime. If not, the treatment could be administered on an interval basis, around weeks or months apart, he said.
Nel said he hopes nanoparticles could give a long-term preventative solution to people with severe allergies and relieve them of the financial and mental burdens of having severe allergies.
Kachru said people with severe food allergies and their families sometimes experience constant fear that the food they eat could cause an allergic reaction.
People with severe food allergies also face increased health care costs because of emergency room visits, the need for allergen-free food, skin tests and bloodwork, Kachru added.
In addition, Xia said this solution would be more durable and long-term than other approved treatments for food allergies.
About 6% of children and 5% of adults in the United States have a food allergy, according to UCLA Health. Allergic reactions can cause hives, flushed skin and, in severe cases, anaphylactic shock, which can be fatal.
Xia said they are collaborating with others to test the therapy's effectiveness in autoimmune disease treatment.
Currently, the treatment is in the preclinical phase, Nel said. The team is testing its therapy on animals and must submit documentation to the Food and Drug Administration to move on to human clinical trials, he said.
They are also searching for investors and partners to work with to continue to advance the therapy, Nel said.
Allergies affect the lives of many people, Xia said.
"I'm trying to reach out to more people to (let them) know that people are working on this and trying to produce a solution to this long-lasting problem right now," he said.