Study finds mothers in the workforce show slower rates of memory decline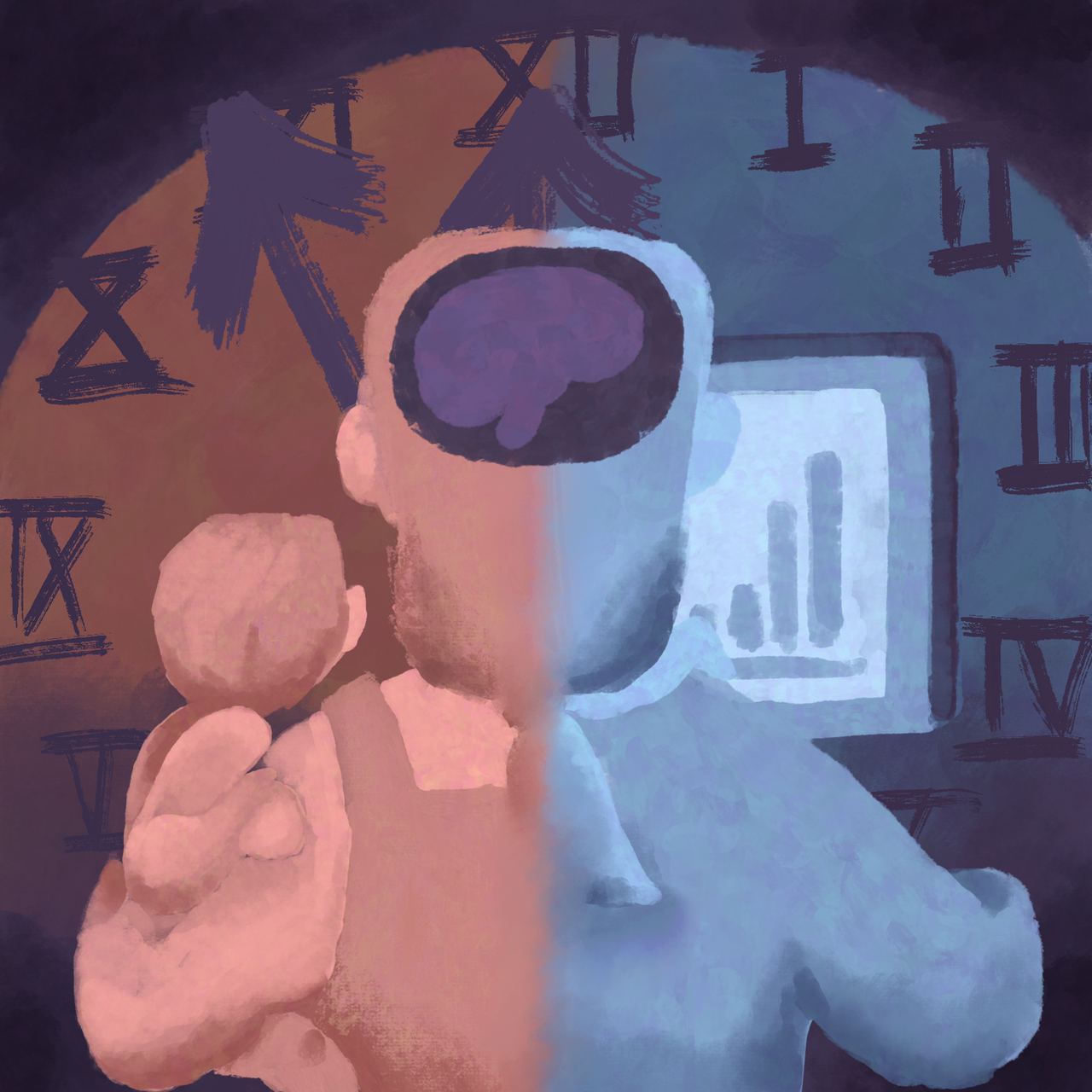 UCLA researchers found married mothers who entered the workforce from early to mid-adulthood had slower rates of memory decline. (Illustration by Dani Nalangan/Daily Bruin Contributor)
A UCLA-led team of researchers found that married mothers who entered the workforce in early to mid-adulthood showed slower rates of memory decline later in life.
The November study used preexisting data that followed 6,189 women. Researchers assessed their memory repeatedly for more than a decade using medical evaluations, said Robert Weiss, an author on the study and biostatistics professor at UCLA.
Weiss said that once women reached 60 years of age, the difference between the memory of working and nonworking women became evident. According to the study, women who did not work after giving birth had a 50% greater average rate of memory decline compared to women who did work.
Erika Sabbath, the senior author on the study and a professor at Boston College School of Social Work, said that being in the paid workforce may help with memory in a way that marriage and childbirth may not.
Randall Espinoza, a clinical professor, said characteristics like education level are well-documented indicators of a person's cognitive reserve, or the brain's resilience and resourcefulness. Women in the paid workforce may have benefited from greater career opportunities, more intensive mental stimulation or increased social interaction, Espinoza said.
Aside from social factors, a variety of biological factors also influence an individual's memory, Espinoza said.
Medical research has suggested that depression and other mental illnesses, as well as medical conditions like cardiovascular disease and hypertension, may increase the risk of developing a memory disorder, Espinoza said.
The study also compared women with different types of work and family statuses.
The largest group of women in the study were married, working mothers who continued to work even after taking some time off to care for their young children, Sabbath said. The pandemic has had a disproportionate impact on women in the workforce, she added.
"The COVID-19 pandemic shone a light on the juggle that many women have between work and family," Sabbath said.
Participants were recruited through the University of Michigan Health and Retirement Study, where people were randomly sampled and asked a wide range of questions about their health and histories, Sabbath said.
The study only focused on paid work and women who were married, excluding volunteer work or women in nonmarital partnerships, Sabbath said, adding that future research should examine these to better understand how work influences memory.
The team worked on this project for more than a year, but it was coincidental that the study was published during the COVID-19 pandemic, Weiss said.
"When we started this research it was long before COVID-19, (but) it happened to come out in the midst of this historic exodus of women from key work," Sabbath said.
Before they understood the significance of their results, however, the researchers had to account for the study's detailed design.
Sorting through multiple memory test results per individual and understanding the rate at which memory declines over time was a challenge, Weiss said, but statistical software enabled the researchers to carry out the analysis.
Besides work, individuals should try to maintain their overall health, Espinoza said. Blood pressure, exercise, adequate sleep and social engagement all play a role in preserving one's memory, he added.
Sabbath said she hopes their research will highlight the importance of women being able to be a part of the paid workforce, where they can reap both economic and health benefits.
Society will also have to find ways to create more opportunities for women who were disproportionately affected by the COVID-19 pandemic, she added.
"It's going to be really important to figure out how to prevent the pandemic from leading to a loss of a generation of working women," Sabbath said.