Aware at UCLA tackles social issues with balanced discussions, community service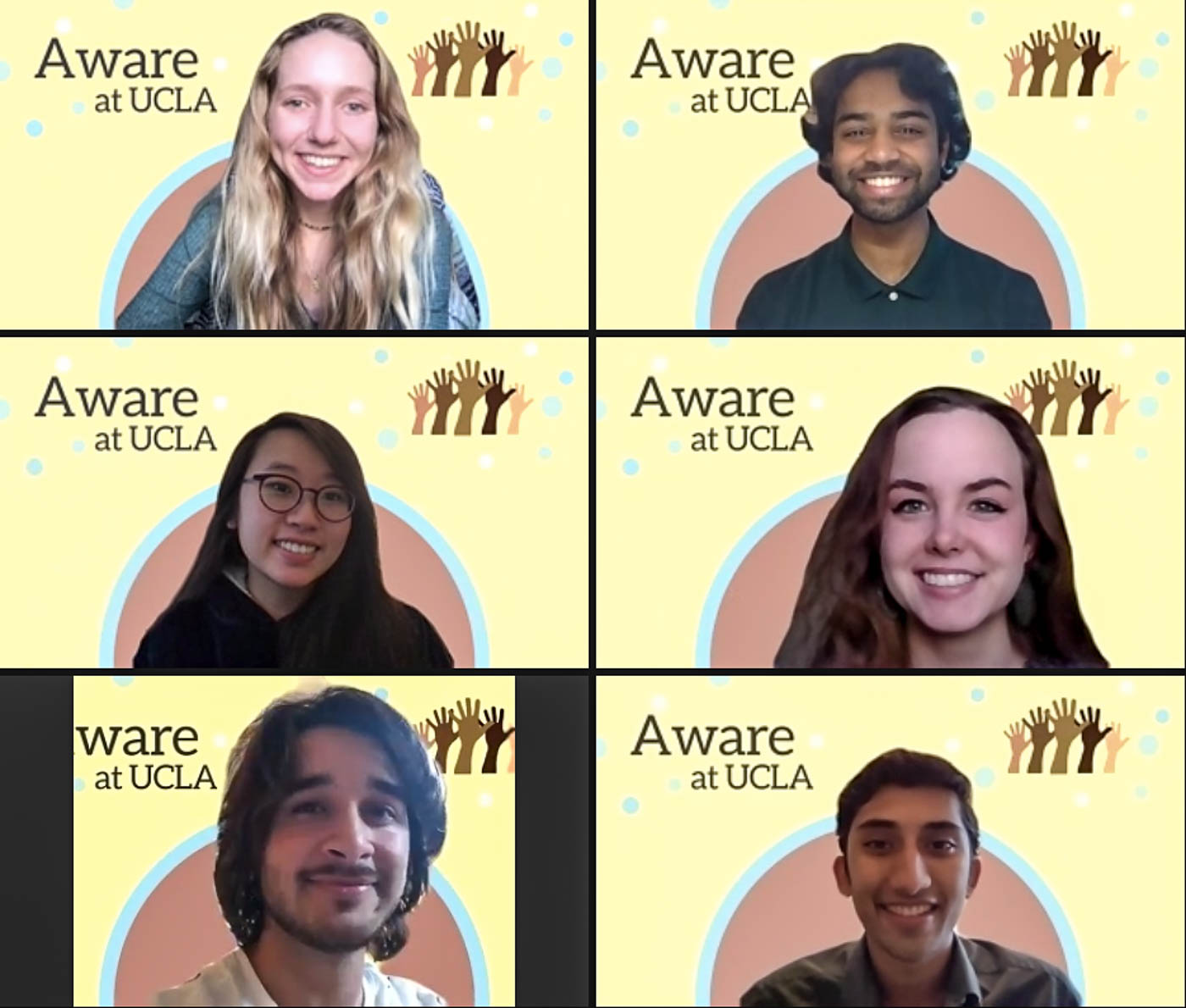 A new UCLA student organization aims to promote student advocacy primarily through bias-free discussion. (Jeremy Chen/Daily Bruin)
A new UCLA student group is hoping to challenge students' preconceived notions.
Aware at UCLA, founded by three students in fall quarter, encourages advocacy through open discussion of social issues and community engagement.
The club dedicates itself to a social issue each quarter. Members will meet about twice a month to discuss topics related to the issue and be provided with articles with opposing views before each meeting.
Michael Nirula, a content director at Aware at UCLA, said the articles he chooses set the tone of the meetings. Nirula, a third-year biology student, added that members are expected to read the articles he selects and form their opinions before club meetings.
The club is planning to devote itself to the topic of medical ethics and will discuss issues like COVID-19 vaccine distribution challenges and discrimination in health care.
Meetings are held over Zoom because of the COVID-19 pandemic, which creates a bit of an impersonal environment, said Havish Gattu, a co-founder and co-executive director of Aware at UCLA.
The club will transition to in-person discussions when it is safe to do so, Nirula said. Eventually, Nirula said he hopes guest speakers will join meetings to add a specialized perspective about the issue at hand.
Rather than enforcing a specific stance on an issue, the club tries to present issues as neutrally as possible, said Gattu, a third-year biology student.
Students will engage in dialogue that is respectful of all beliefs and opinions through the use of the Socratic method, Gattu said. The Socratic method, invented by Greek philosopher Socrates, builds critical thinking skills through the continual process of posing and answering questions. The club reached out to several UCLA ethics professors to form discussion guidelines, said Alia Cornell, a co-founder and co-executive director of Aware at UCLA.
The club also requires students to participate in community service activities, like protests or mentoring students. Cornell, a third-year human biology and society student, said she and Gattu offer members a selection of community service projects in Los Angeles to attend.
The idea for the club emerged in the wake of the Black Lives Matter movement in the summer of 2020, Gattu said. The turbulence at the time negatively impacted his perspective of the United States, he added.
Ways to foster a bias-free and inclusive dialogue have been a challenge for the club, Gattu said.
To ensure inclusivity, Gattu said the club is reaching out to as many campus communities as possible. He added the club's outreach will also create conversations with people with diverse opinions.
It can be difficult to acknowledge different ideas – some viewpoints may even be jarring for people, Gattu said. But, Gattu added, it is important not to take opposition personally and for board members to be vulnerable with their opinions, which will encourage other members to be open with their own.
"You want to just make sure that people feel comfortable being vulnerable and you do that by … being vulnerable yourself," he said.
At the end of the day, Gattu said, it is not about beliefs and ethics for Aware at UCLA – it is how one selects their beliefs.