Men's tennis seeks strong start to season with ITA Kickoff Weekend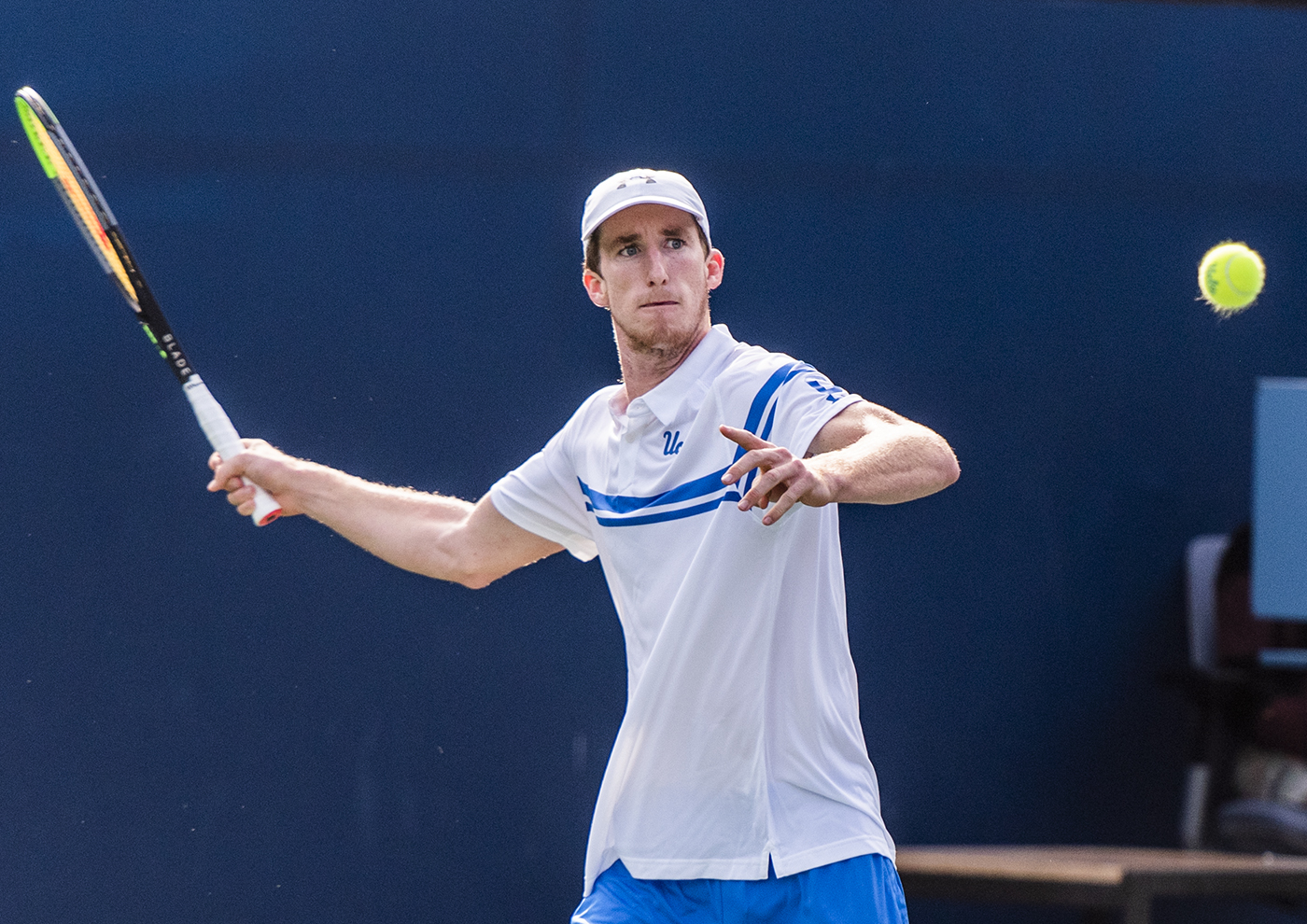 Senior Keegan Smith enters the season as UCLA men's tennis' top singles player and will make his season debut Saturday. (Dhruv Singhania/Daily Bruin)
Men's Tennis
---
ITA Kickoff Weekend
Saturday, 10 a.m.
Marks Stadium
USC Stream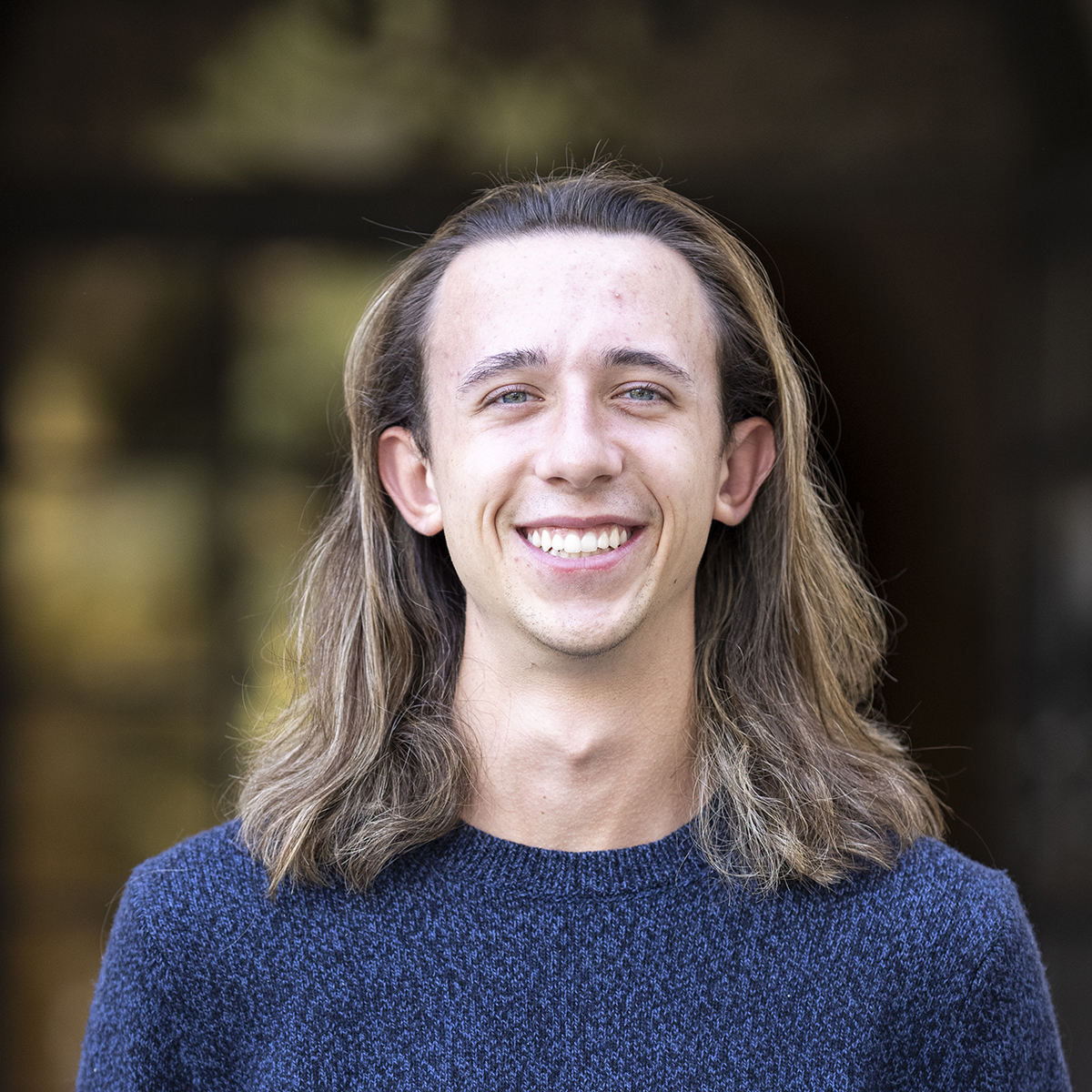 When UCLA men's tennis travels to Marks Stadium on Saturday, 320 days of pandemic-era America will have passed since its last bout, a 6-1 home win over Liberty on March 9.
But after those 320 days, the wait is now over for the Bruins. As part of ITA Kickoff Weekend's LA Regional, No. 18 UCLA is slated to play California on Saturday at 10 a.m. The victor will play the winner of host No. 1 USC versus UNLV on Sunday, with a spot in the ITA National Team Indoor Championships up for grabs.
Initially, the Bruins were scheduled to face off against No. 16 UCF, but the Knights dropped out of the tournament and the Golden Bears were elevated to their former spot while UNLV joined the field.
The Bruins already participated in exhibition matches at the Pepperdine Invite on Jan. 16, but opted to withdraw from the following day's matches "out of an abundance of caution related to potential exposure to COVID-19 unrelated to team activities." The team plans to participate in its upcoming match barring any last-minute changes.
In UCLA's lone match against California last season, the Bruins were handed a 2-4 defeat, their first loss of the season. Despite the long time off since then, the team's No. 1 singles player, senior Keegan Smith, said he has no trouble finding motivation.
"I'm excited to get some revenge," Smith said. "I think they beat us my sophomore year at (the Pac-12 Championship). I need some revenge for that."
Smith is 8-1 against Cal all-time in his career, including a record of 4-0 in dual singles and 4-1 in dual doubles. He prevailed in his doubles match in the Bruins' loss to the Golden Bears in the 2019 Pac-12 tournament.
Although the opportunity to play UCLA's longtime rival and the No. 1 team in the nation in USC is an enticing thought, redshirt senior Ben Goldberg said he is not overlooking the task at hand.
"I'm not looking ahead to that one because we play Cal first, (and) they're a great team – they have a very strong lineup," Goldberg said.
Coach Billy Martin shares this mindset as he begins his 28th campaign as head coach of the UCLA men's tennis program.
"We're hopeful we can get through our first match against Cal, which is a good team," Martin said. "We know them well and if we're fortunate enough to get by Cal, we get to play USC, which is as good (of) a team as any in the country this year."
Prior to the COVID-19 pandemic-induced cancellation of the 2019-2020 season, UCLA built a record of 9-4, including a 2-0 conference record. It ended on a five-match winning streak, and the team was undefeated at home. Five of its nine wins were shutouts, and its final ranking was No. 25.
Last season's team was led by its top three singles players, Smith, junior Govind Nanda and sophomore Drew Baird, who are all back this year along with the entirety of the 2019-2020 roster. New talent arrives in the form of freshmen Stefan Leustian and Timothy Li, as well as graduate transfer Sam Feit from Gonzaga.
With a refueled team and familiar faces at the helm, Martin emphasized that one of the Bruins' most valuable assets going forward is their leadership.
"We have an abundance of fourth and fifth-year guys on the team," Martin said. "So we've got a lot of experience, maturity, you know, (people who have) been through the hoops before."
In what will be Goldberg's final ride in the blue and gold, he has a warning for UCLA's opposition.
"Now that the season is here, it's beyond exciting," Goldberg said. "It's like an extra pep in the step. … We're very dangerous when we put all the pieces together."
Nelson is currently an assistant Sports editor on the softball, men's tennis and women's tennis beats. He was previously a contributor on the men's tennis and women's tennis beats.
Nelson is currently an assistant Sports editor on the softball, men's tennis and women's tennis beats. He was previously a contributor on the men's tennis and women's tennis beats.