Women's tennis preps for season, looks to win national championship after time off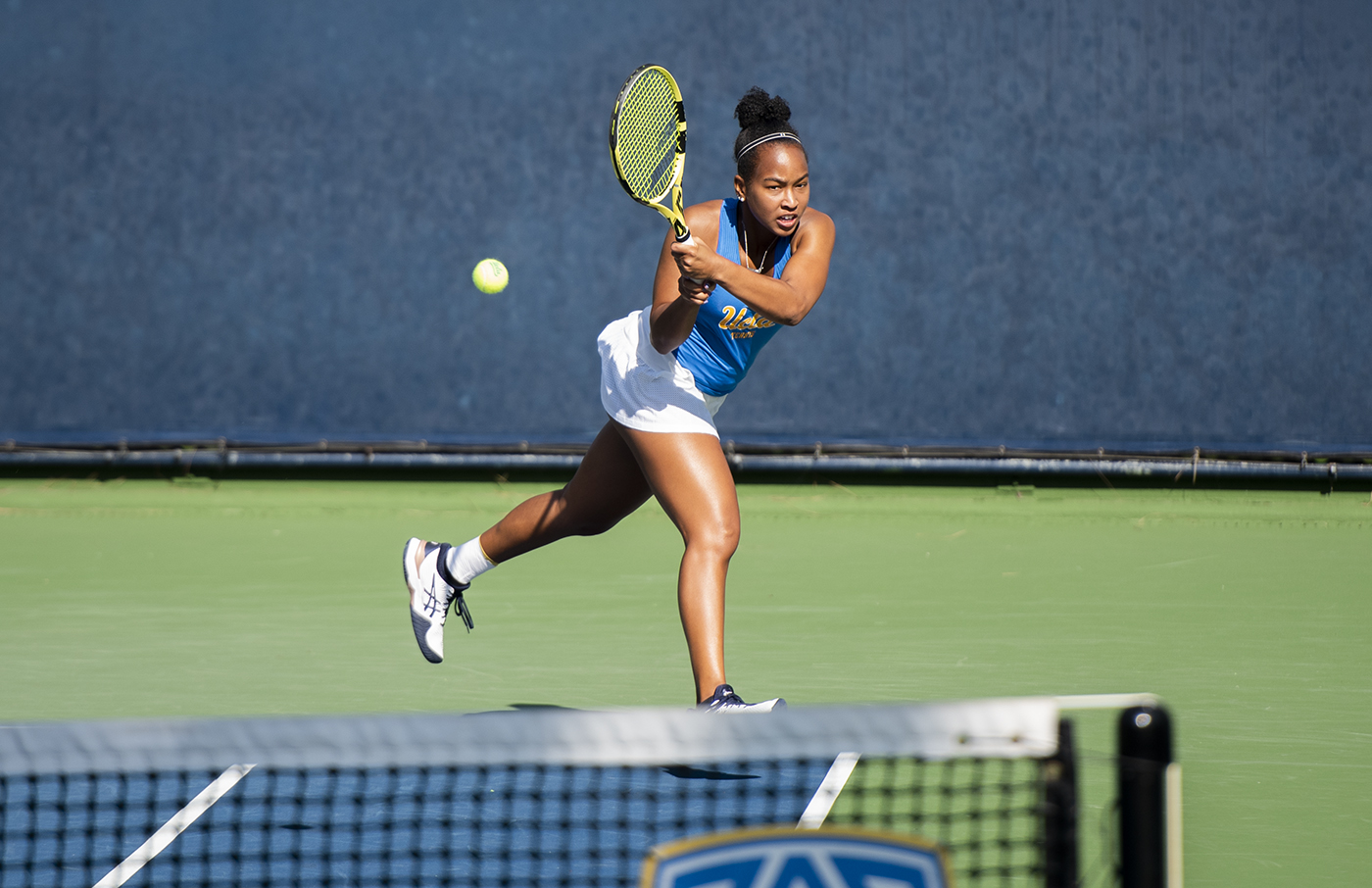 Graduate student Jada Hart is back with UCLA women's tennis after being granted an extra year of eligibility. Hart was part of the country's No. 1 ranked doubles pairing from a year ago. (Daanish Bhatti/Assistant Photo editor)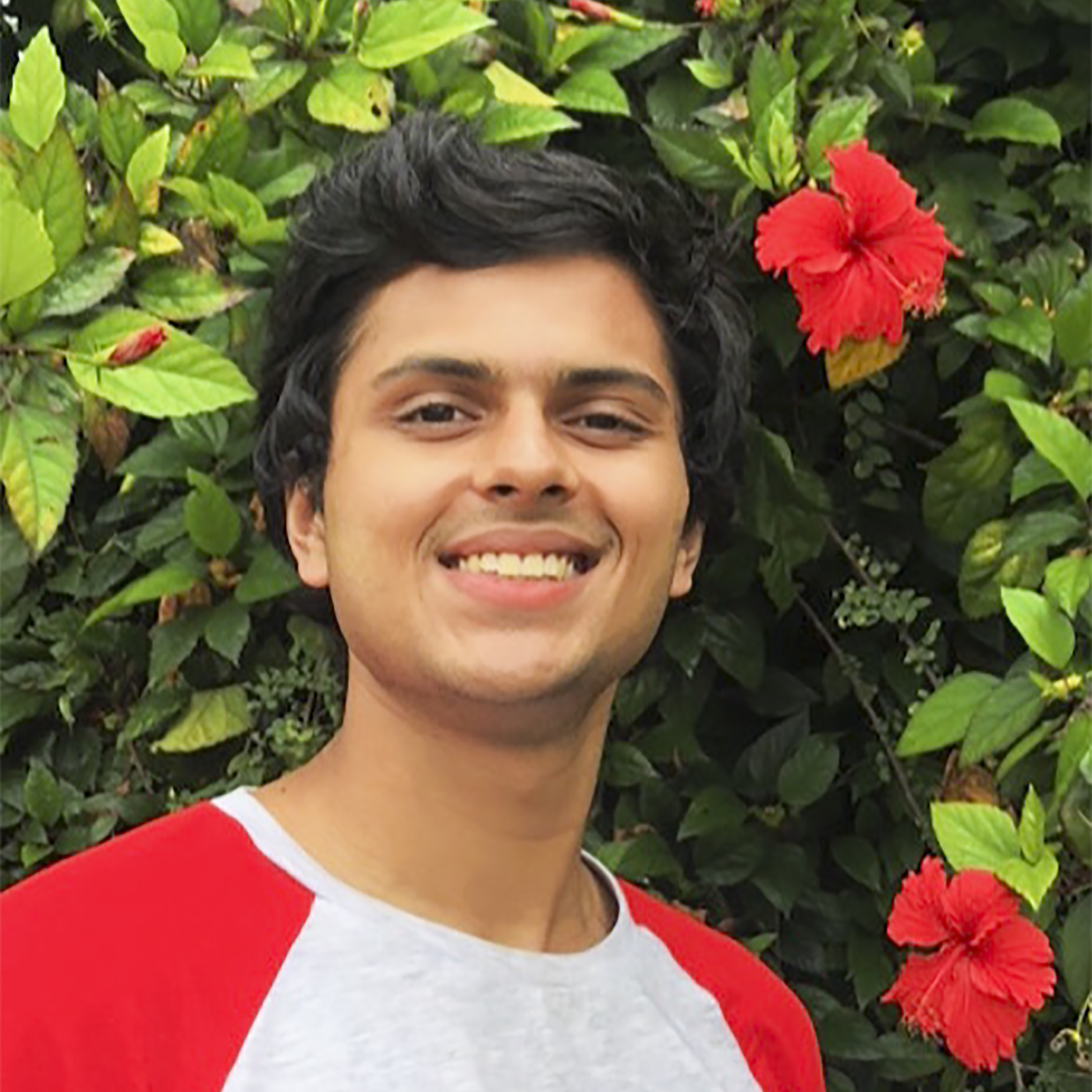 After enduring a pandemic-enforced layoff which entailed the cancellation of the 2020 Pac-12 and NCAA championships, UCLA women's tennis returned to practice last week with a new season on the horizon.
As last season was cut short and the COVID-19 pandemic forced players to return home, uncertainty about the next year prompted changes in how the team approached the offseason.
Graduate student Jada Hart utilized the time to focus on her mental and physical well-being in order to come back stronger for her final season. The NCAA granted players who faced a shortened season because of the pandemic an additional year of eligibility, one that Hart is currently on.
"I think over the course of my college career and this last year, I've had some tough moments mentally and physically," Hart said. "Allowing myself to get rejuvenated and in the right mindset for the season was really helpful during this quarantine. Even though it was a 10-month layoff away from the team and from tennis altogether, I think it was really beneficial for me."
Finishing last season with a 12-1 overall record, the team comes into the new season ranked No. 2 nationally in the ITA preseason poll. The team boasts the No. 7 ranked singles player in sophomore Abbey Forbes, who was appreciative of her individual ranking but pointed out that it is not the ultimate goal.

"I'm just really thankful for the opportunity, and yes, it is very nice to come into the season with a high ranking, but that's not the goal," Forbes said. "The goal is to obviously win a national championship, so I'm going to do whatever I can and utilize these opportunities."
Another contributor to the team's success is the country's No. 1 doubles pair in Hart and junior Elysia Bolton. Hart said the connection with Bolton is still there even after the long hiatus.
"I think we have great chemistry, even after not playing for a long period of time, we should be able to get back to the same mojo that we had last season," Hart said. "I'm excited for another season to play doubles with (Bolton), and I'm looking to build from the great memories and accomplishments that we have from last year in the hopes that we actually have a full season this year and take it all the way."
Coach Stella Sampras Webster also acknowledged the difficulties the team has dealt with in positioning itself to be ready for this season. She cited the players' experiences in overcoming adversity as a quality that has allowed them to survive the unique challenges associated with the lack of face-to-face interactions and discontinuity throughout the pandemic.
"It was very challenging – we didn't see them at all in the fall," Sampras Webster said. "I mean, we stayed connected, we did Zooms. We did what we could to keep them connected, but this team, you know, they did a great job … controlling what they could control, and just doing the best they can. These girls are used to challenges, and I think they thrive under it."
Sampras Webster said she sees similarities between the current roster and the two NCAA title-winning squads she has led in past years.
"I do see a parallel with the 2014 squad in the fact that our top half is probably better than any other team out there, … the same (as) when we had Robin Anderson, (Jennifer) Brady, Chanelle Van Nguyen – our top three were super," Sampras Webster said. "(We) just had big guns in the top, and I think that's what we have here. It's a very smart group. I think there may be more of a parallel to my 2008 team that had the highest GPA. … I've never had another team like them except for this one, because of their grades."
As for her thoughts on the team's ceiling this year, Sampras Webster said the Bruins have what it takes to go all the way.
"Well, I believe that this team is going to contend for a title, and I think it's a huge opportunity to win a national championship," Sampras Webster said. "I know that this is the beginning, and there is a long season ahead, but that's the mentality of these players. There are a lot of great teams out there, but we're really happy with the players that we have. They're motivated, they believe in themselves, the sky's the limit for this team."
Baphna is currently a Sports contributor on the women's tennis beat.
Baphna is currently a Sports contributor on the women's tennis beat.