No. 8 UCLA women's basketball preps to face newly ranked No. 25 Washington State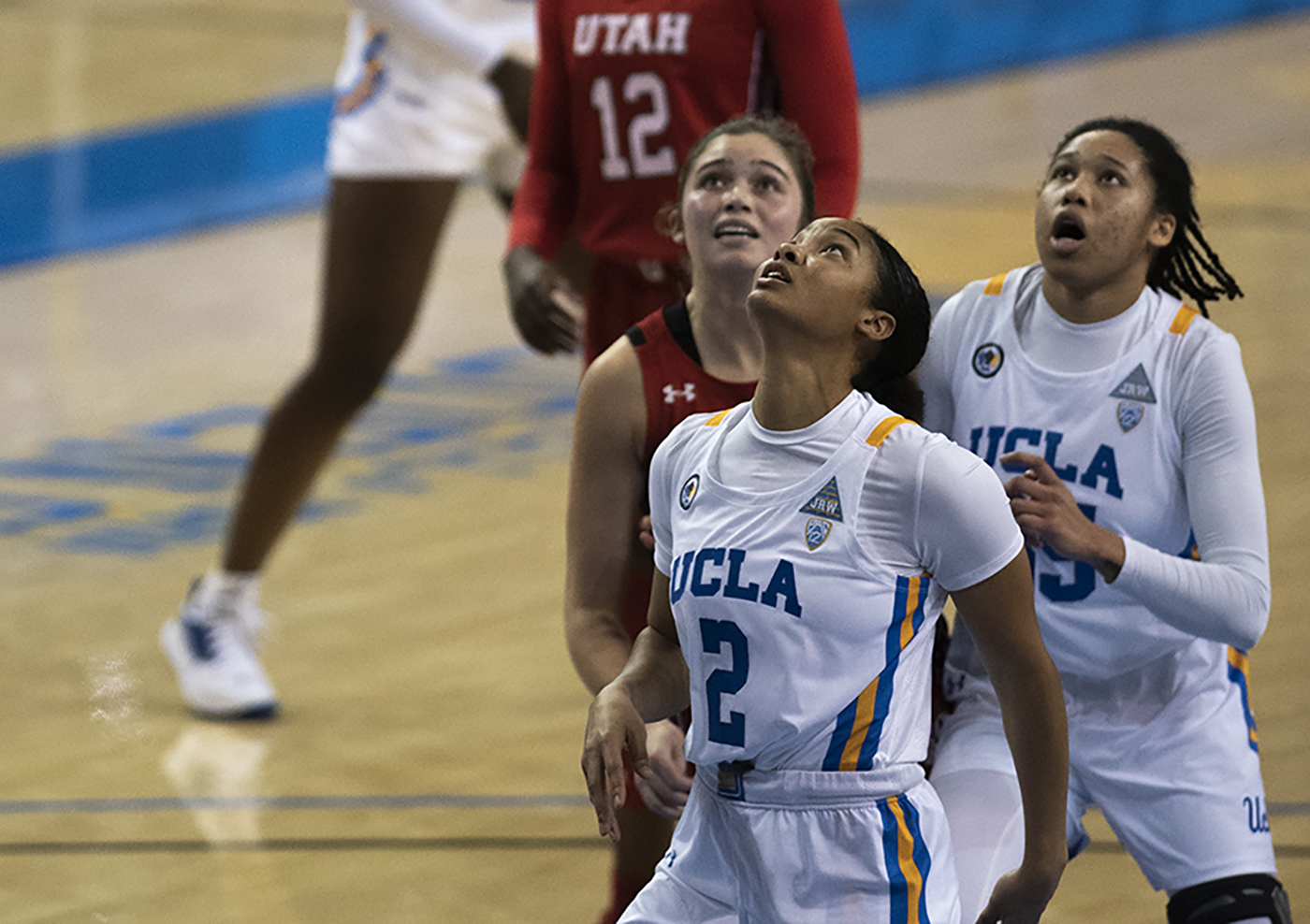 In just her second collegiate game after reclassifying from the class of 2021 recruiting class, freshman guard Dominique Darius put up eight points in 20 minutes against Utah. (Jason Zhu/Daily Bruin staff)
Women's Basketball
---
No. 25 Washington State
Sunday, 11 a.m.
Pauley Pavilion
Pac-12 Networks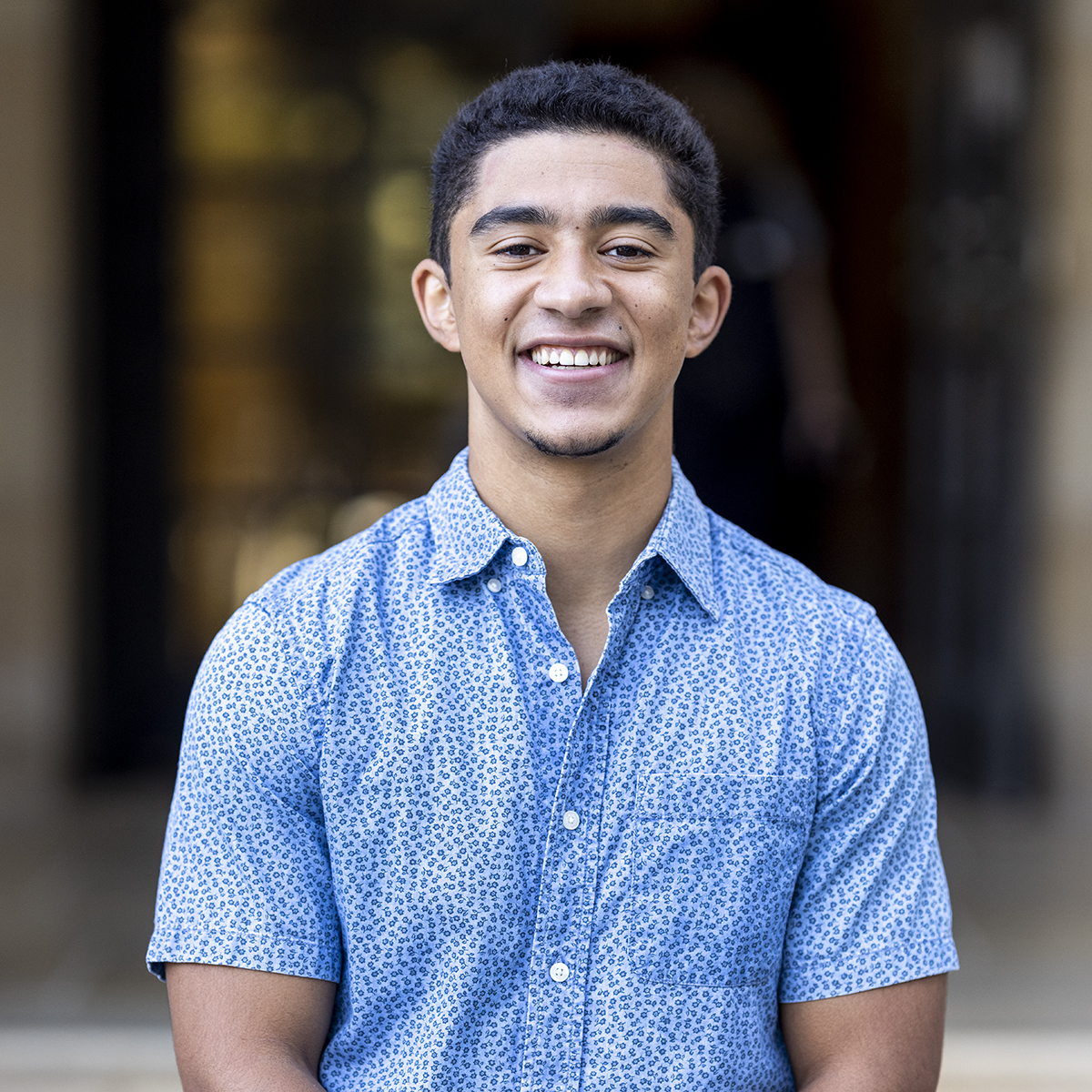 The Bruins' upcoming game features an opponent playing statistically the best basketball in the history of its program.
No. 8 UCLA women's basketball (7-2, 5-2 Pac-12) will take on its fourth ranked opponent of the season Sunday when it hosts No. 25 Washington State (7-2, 5-2). The Cougars are ranked for the first time in program history after entering the AP Top 25 on Monday.
Prior to Washington State's Friday night defeat at the hands of USC, the Cougars were riding a four-game winning streak. Their most recent win came in a 71-69 overtime victory against then-No. 7 Arizona thanks to a game-winning buzzer-beater from guard Charlisse Leger-Walker.
Coach Cori Close said UCLA has to prove itself against a gritty Washington State team.
"They are tough as nails," Close said. "They got a confidence about them. I'm excited to see if we've become the toughest because we're going to have to go earn it and grab it. … They are that good."
The Cougars are led by the backcourt sister duo of Charlisse and Krystal Leger-Walker. Charlisse Leger-Walker leads the team in scoring with 19.9 points per game and a team-high 19 made 3s this season. Joining her in the starting lineup, Krystal Leger-Walker is second on the team in scoring with 12.1 points per game and has a team-high 40 assists on the season.
The Washington State backcourt will match up against UCLA guards Charisma Osborne and Natalie Chou, whose points per game averages rank second and third on the team, respectively. Osborne, a sophomore, averages 17 a game, while redshirt senior Chou averages 11.
Chou is coming off a career game against Utah on Sunday, in which she scored a career-high 28 points and hit five 3-pointers to lead the Bruins to a 92-67 victory.
Chou said motivation from her teammates helped lead to her career performance.
"My teammates throughout the past couple of weeks have been talking to me about being more aggressive offensively," Chou said. "I've been really focusing on that during practice, and so I'm really glad it happened in the game."
The Cougars aren't the only team making noise in the AP rankings, as the Bruins enter this matchup with their highest ranking of the season at No. 8. Similar to Washington State, UCLA is coming off its own recent down-to-the-wire win against a top-10 team, as it defeated then-No. 8 Oregon on a game-winning layup by senior forward Michaela Onyenwere two games ago.
As the Bruins' national ranking rises, so too does the playing time for newly arrived freshman guard Dominique Darius. After playing just seven minutes and scoring two points in her debut against Oregon, Darius played 20 minutes and finished with eight points, two assists and her first career steal against Utah.
Close said Darius has earned the playing time by going above and beyond in practice.
"Every day that she's been at practice, she's been there early doing extra work," Close said. "She's growing every single day, and she's putting up with a lot from me at the same time."
Despite only having two collegiate games under her belt and missing the opportunity to play her senior season in high school, Darius said her love for the game keeps her calm despite the newfound pressure of the college game.
"It's just basketball to me," Darius said. "It's a game that I love to play, and I enjoy it. So when I get the chance to go out there, I don't really think about it being a college game. … I think that's what kind of helped me just stay level headed."
The Bruins and Cougars will tip off at 11 a.m.
Carlson is currently a staffer on the women's basketball and softball beats. He was previously a reporter on the men's golf beat.
Carlson is currently a staffer on the women's basketball and softball beats. He was previously a reporter on the men's golf beat.