New, more contagious, COVID-19 strain reaches Southern California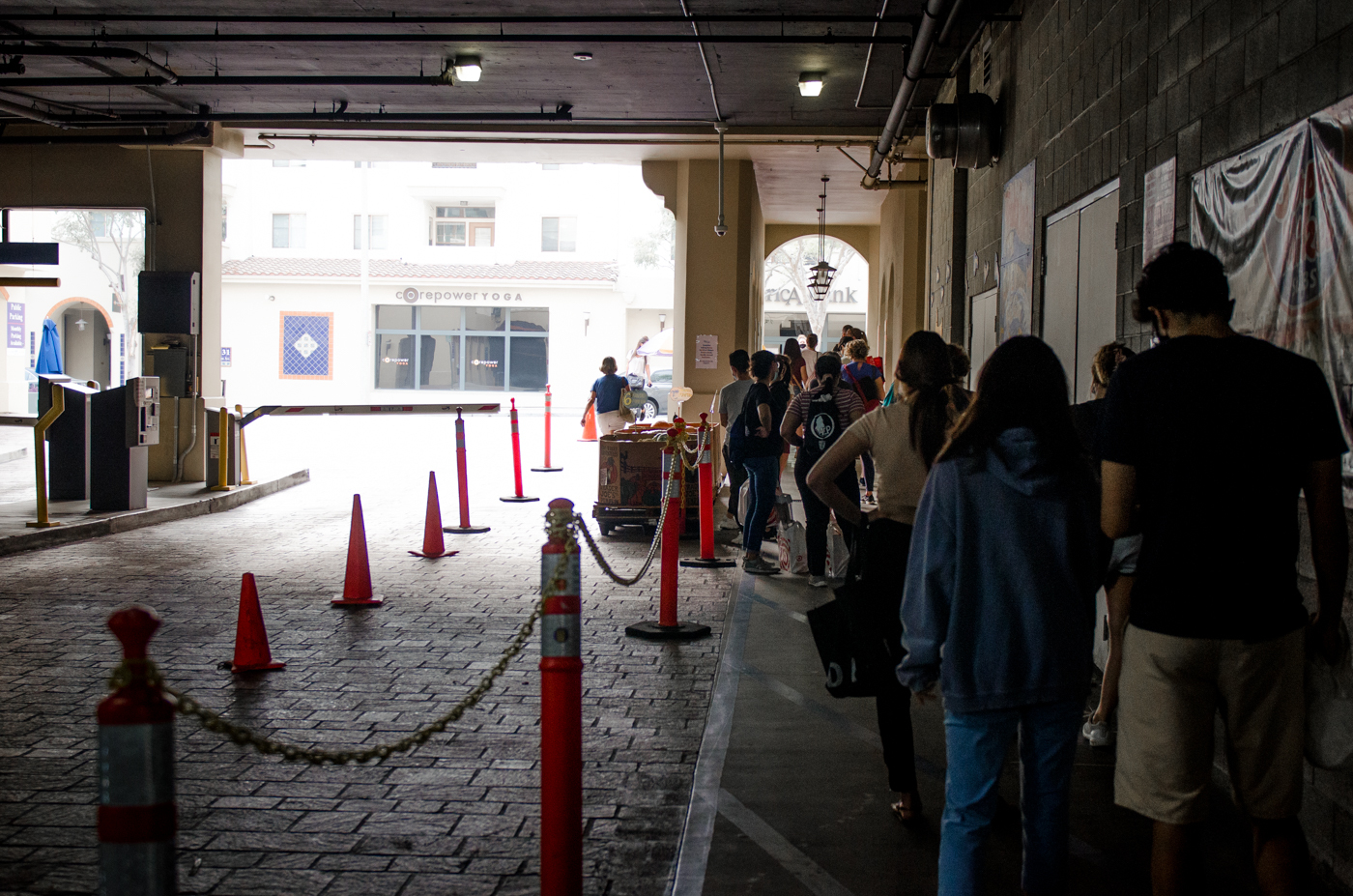 Health experts say that the new variant of COVID-19, which is more contagious, could already exist in LA County. (Kanishka Mehra/Photo editor)
This post was updated Jan. 18 at 6:24 p.m.
A new COVID-19 strain could already be present in Los Angeles County, and its higher transmissibility rate could be contributing to an early-year surge of COVID-19 cases, UCLA professors said.
Timothy Brewer, an epidemiology professor, said there is a reasonable chance that the new strain B.1.1.7, which emerged in the United Kingdom, is already present in LA County, similar to how the original SARS-CoV-2 strain was present in California earlier than realized.
Brewer said virus mutations are common and do not significantly increase the virus's transmissibility and severity. However, the new COVID-19 variant B.1.1.7 is more contagious than the preexisting strain.
"This new strain, this new variant, is more contagious, we believe, but not more severe in terms of its impact, in terms of your condition," said Gov. Gavin Newsom during a Jan. 4 press conference.
Matthew Mimiaga, an epidemiology professor, said the new strain is estimated to be 50% to 70% more infectious, meaning it could lead to more COVID-19-related cases, hospitalizations and deaths.
According to the Centers for Disease Control and Prevention, the B.1.1.7 variant accounts for 60% of recent cases in London. As of Wednesday, the CDC has reported 32 cases of B.1.1.7 in California.
Deborah Lehman, a pediatrics professor, said that Southern California's COVID-19 surge could be attributed to both travel and the new virus strain.
LA County has reported nearly 200,000 cases of COVID-19 over the past two weeks, accounting for more than a third of new cases in California.
The new COVID-19 variant was first detected in the United Kingdom in September and was first reported in the United States on Dec. 29 in Colorado. The first B.1.1.7 discovery in Southern California was Dec. 30, although LA County has not reported any COVID-19 cases with the B.1.1.7 variant as of publication.
Brewer said the viruses will have to be isolated and sequenced by the public health agencies to see if the new strain is present.
If B.1.1.7 is indeed present in LA County, Lehman said hospitals may become even more overwhelmed than they currently are.
"People are rushing to hospitals and filling up our hospitals, and it is a dangerous situation," she said.
According to the LA County Department of Public Health, 22% of the nearly 8,000 people hospitalized because of COVID-19 are in an intensive care unit as of Sunday.
On a positive note, Lehman said that it appears that the current vaccines will remain effective against the new variant.
"It appears that the vaccine protects against the variant virus and the original virus," she said.
Newsom said the variant's higher transmissibility stresses the importance of bolstering preventative measures.
LA County has been under California's regional stay-at-home order since Nov. 30, which called for the closure of on-site dining, limited capacity at retail facilities and a mandatory 10-day quarantine for travelers coming from outside the county.
"The virus, the mutant, doesn't appear to go through masks, so if we can encourage people to wear masks and stick to the public health recommendations such as avoiding crowds and gatherings, we can prevent this variant (from spreading)," Lehman said.