Women's basketball changes up practice plan with reduced available players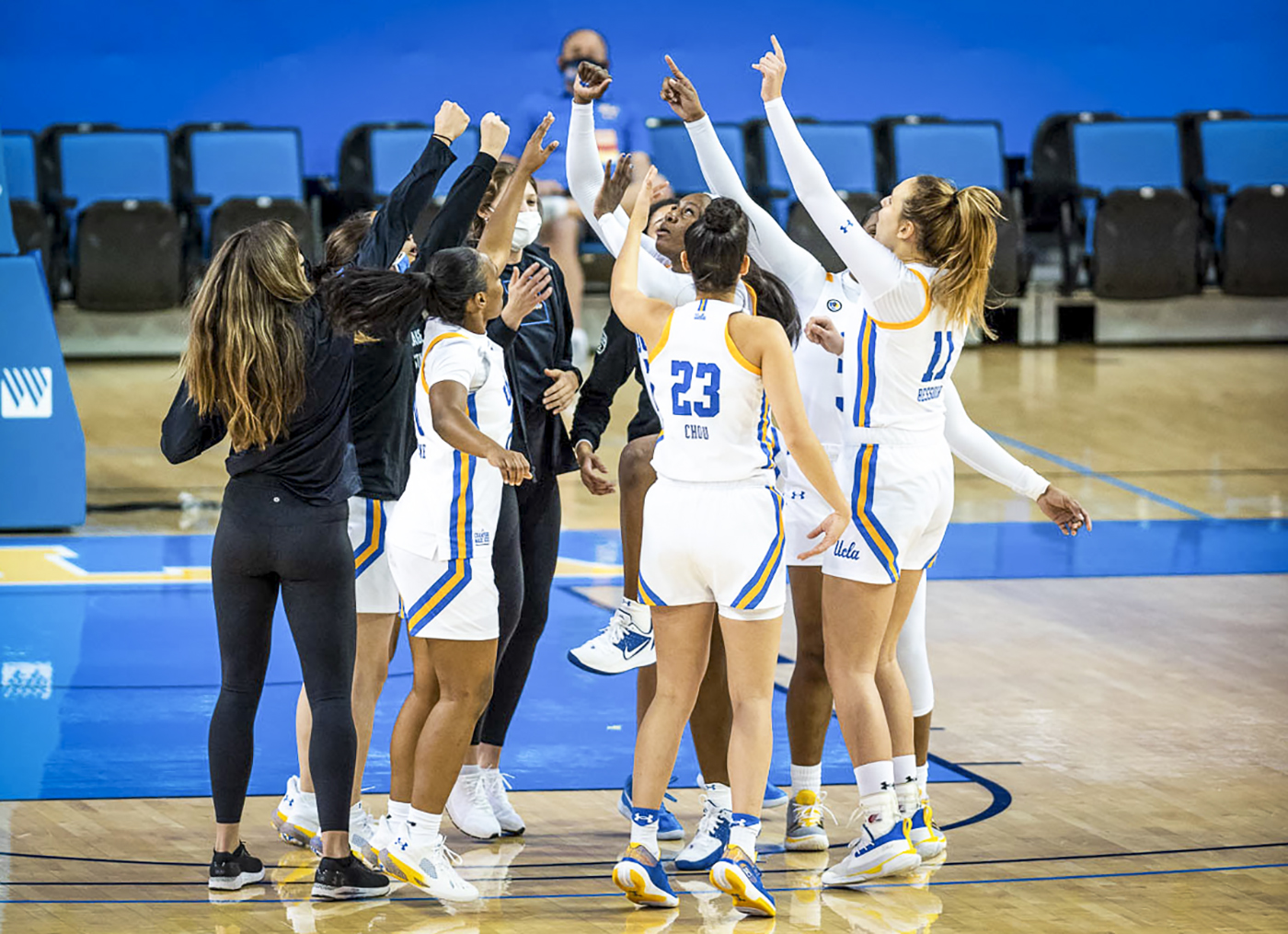 UCLA women's basketball played its last game against Utah with seven players after practicing some of the week with just four players available. The Bruins were without multiple players because of injuries during the game against Utah. (Jason Zhu/Daily Bruin staff)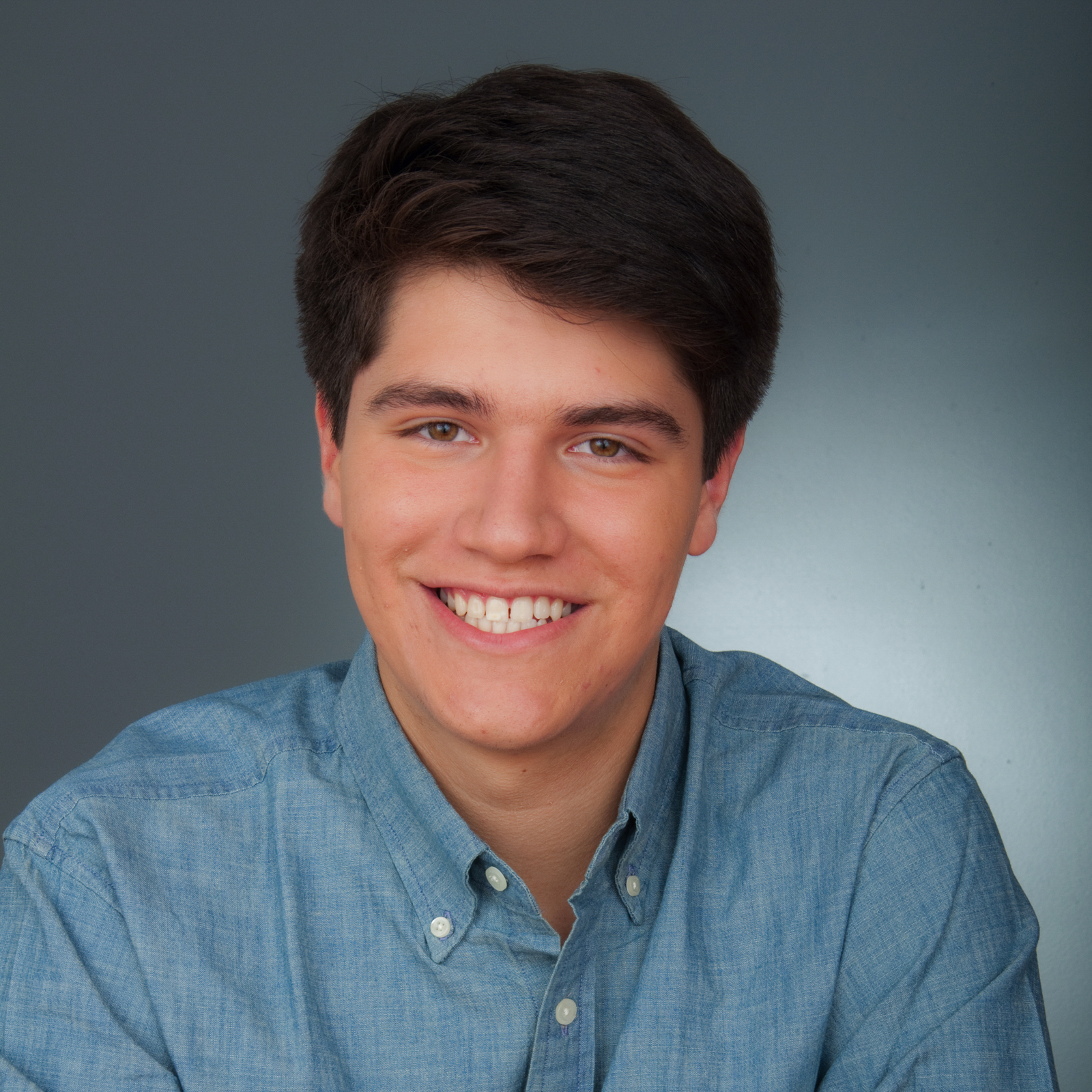 This post was updated Jan. 18 at 10:56 p.m.
In normal seasons, teams have a full 15-player roster at their disposal for practices and games.
But the 2020-2021 season is anything but normal, and this past week, the Bruins saw a new low.
No. 8 UCLA women's basketball postponed its matchup against Colorado because it did not meet the seven scholarship player minimum required to compete, with multiple injuries on the roster. For some days of the week leading up to the game, the Bruins only had four players at practice – not enough to even field a five-player lineup needed to take the floor.
Sophomore guard Charisma Osborne said neither the lack of a game Friday nor the lack of players changed much for the team, as they still played basketball that day with the limited number of players.
"On Friday, when we didn't play, we still practiced and got after it," Osborne said. "So it's not like we just had the day off. It wasn't too different. We still practiced and did what we did."
For coach Cori Close, the Bruins' short-handedness has been the major storyline surrounding the team this year, but she doesn't let her players think that.
"It's been the story of our year, but we're not talking about it with our team," Close said. "We don't talk about it in any situation other than tactically, you know, 'What does that mean for us tactically? What adjustments can be made?'"
The 10th-year coach said she spent in excess of two hours a day planning the practices, with multiple plans depending on who and how many players would be available.
Close said her designs have relied on more individual and small-group workouts and included more film study in both team and individual settings. UCLA even leaned on the team's managers to step in and suit up for a few practices to complete some drills without the usual scout players.
Redshirt senior guard Natalie Chou said she was able to practice during the week and the practices were difficult but still effective in getting the team ready for its game against Utah.
"(Close) plans the practices to whatever numbers we have, but it was still pretty competitive and hard," Chou said. "Getting ready for Utah, we knew that we had to come out ready to go."
The Bruins were already depleted because of health and safety opt-outs and international rulings keeping two freshmen home. Injuries to redshirt junior guards Chantel Horvat and Lindsey Corsaro and sophomore guards Charisma Osborne and Camryn Brown throughout the week forced even lower numbers at practices and pushed the team below the seven scholarship player minimum Friday.
Osborne and Brown were able to play Sunday, giving UCLA exactly seven players available against Utah, just enough to allow the team to play. Despite the lack of players, the Bruins ended up winning, leading by double digits for the majority of the game.
Michaela Onyenwere's Pro Decision
With the NCAA's granting of an extra year of eligibility for all winter sports student-athletes this year, senior forward Michaela Onyenwere has a decision to make after the season.
Onyenwere can either turn pro and enter the WNBA Draft – for which she is a projected top-10 pick according to ESPN – or stay at UCLA for a fifth year.
Onyenwere and members of the coaching staff have had continued dialogue about the decision throughout the year, meeting once a month for dinner to discuss Onyenwere's future.
"It's not like this big information thing, but I was just like, 'How do I help you through this? Are you feeling pressure? What can we do?'" Close said after the game against Oregon on Jan. 3. "I have no idea what she is going to do. If she keeps playing this way, it's going to be hard to not go to the league. She's earned the right to make any decision that's best for her and her life. She's given everything to this program and this university."
Onyenwere currently leads the team in both points and rebounds, averaging 18.7 points per game and 8.4 rebounds per game.
Christon is currently an assistant Sports editor on the women's basketball, softball, men's tennis and women's tennis beats. He was previously a reporter on the women's basketball and softball beats.
Christon is currently an assistant Sports editor on the women's basketball, softball, men's tennis and women's tennis beats. He was previously a reporter on the women's basketball and softball beats.