LA County emergency services told not to transport some patients to hospitals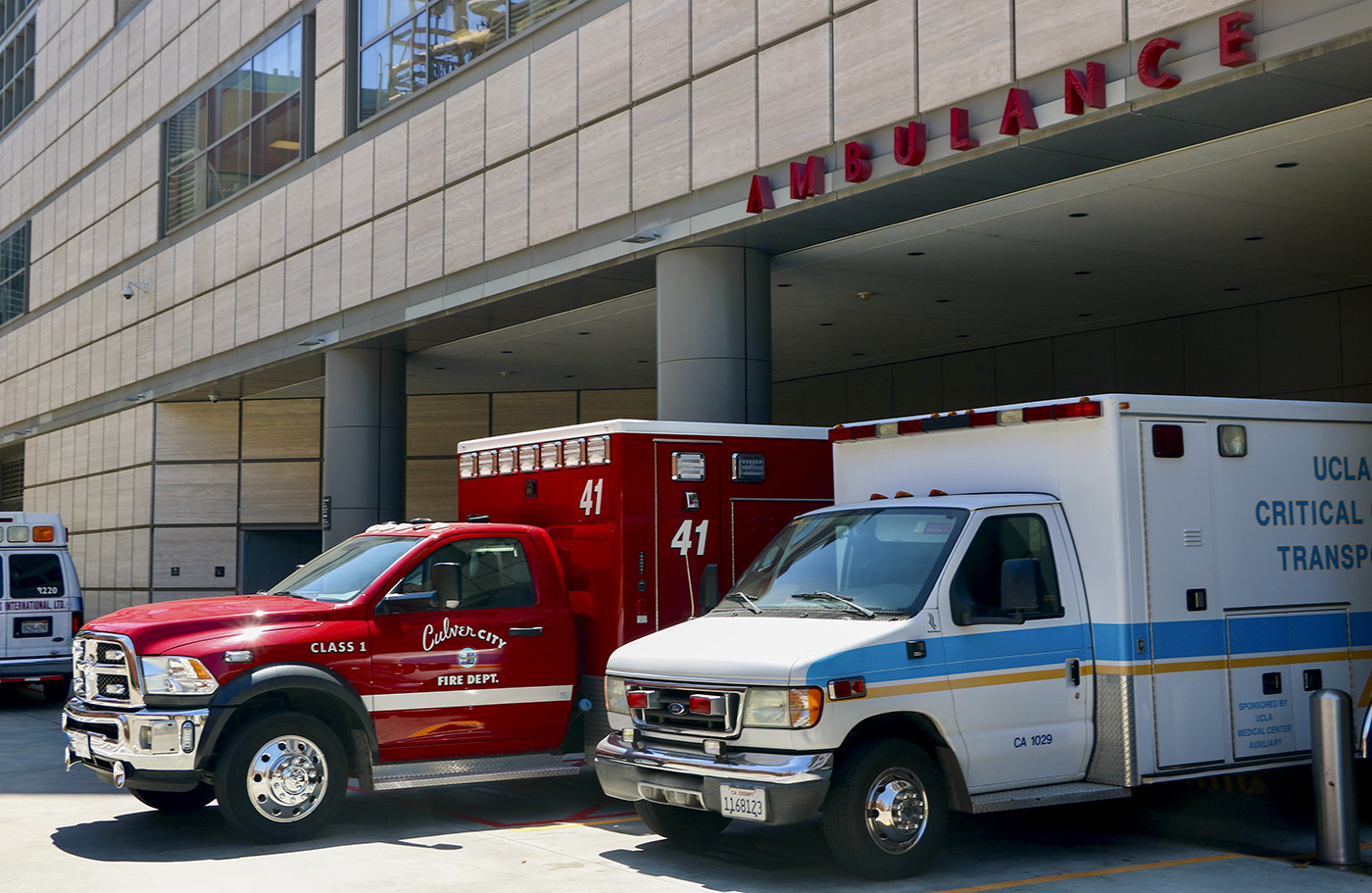 Following two directives by the LA County's Emergency Medical Services Agency, emergency workers are told not to bring patients back to the hospital if they were unable to resuscitate them. (Noah Danesh/Daily Bruin)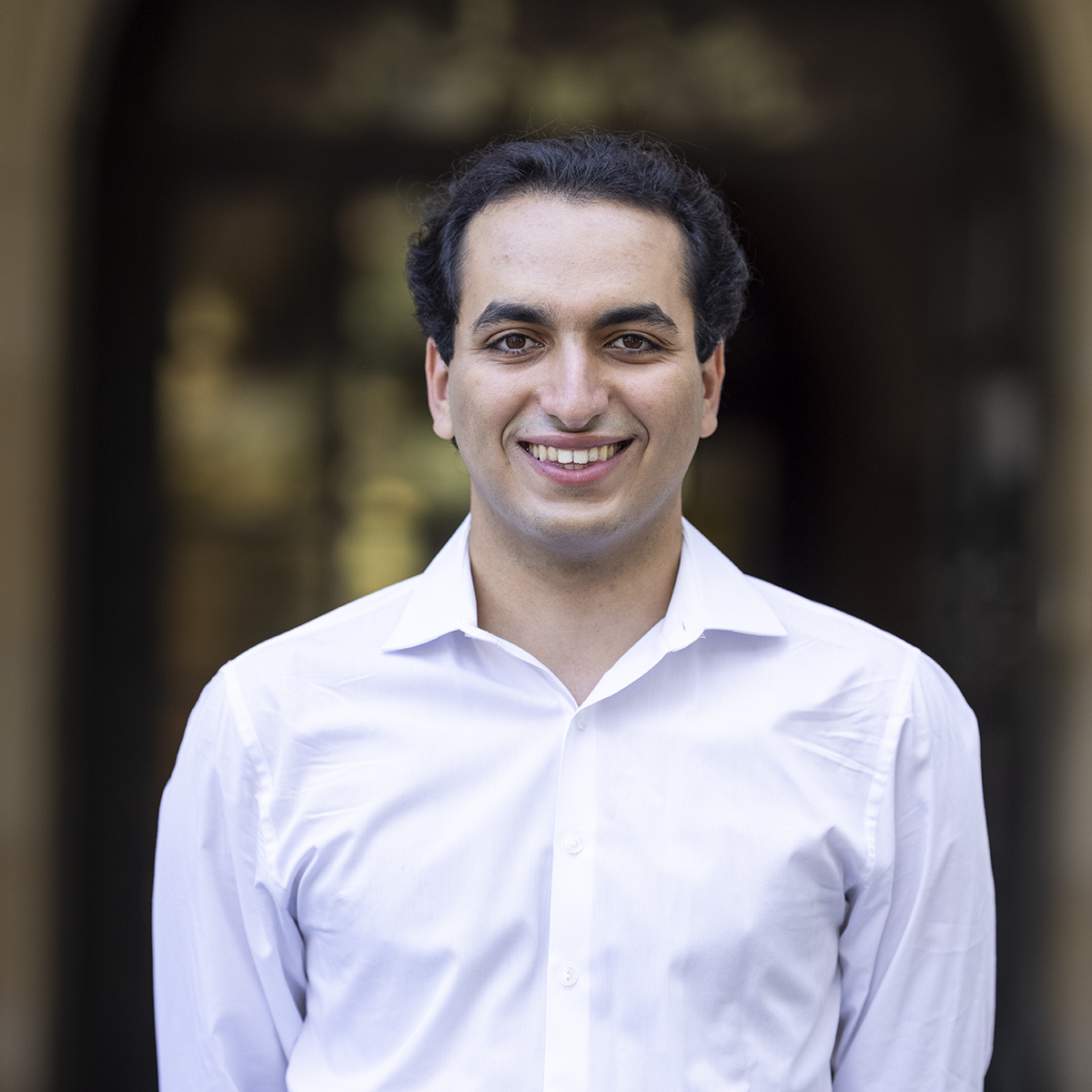 The art for this post was updated Jan. 7 at 2:17 p.m.
Following a surge in COVID-19 hospitalizations, county officials have told ambulance crews in Los Angeles County to save oxygen for critically ill patients and to not bring in patients, with or without COVID-19, to the hospital if they were unable to be resuscitated in the field.
On Monday, two directives from Marianne Gausche-Hill, the medical director for LA County's Emergency Medical Services Agency, said that such measures are meant to alleviate the stress hospitals across the county have been put under because of COVID-19.
The first directive advises emergency responders to attempt to resuscitate patients with cardiac arrest on site – if it is unsuccessful, they will not transport the patient to the hospital. The directive does not state how long this change will be in effect.
"We are continuing to resuscitate patients in cardiac arrest, and we continue to transport all patients in whom our paramedics are able to resuscitate in the field," said Nichole Bosson, assistant medical director at the LA County EMS Agency, in an interview with NPR.
While emergency medical services always had the option to not transport patients who could not be resuscitated in the field, this directive has now made it the standard guideline, said Brian Humphrey, a Los Angeles Fire Department public information officer.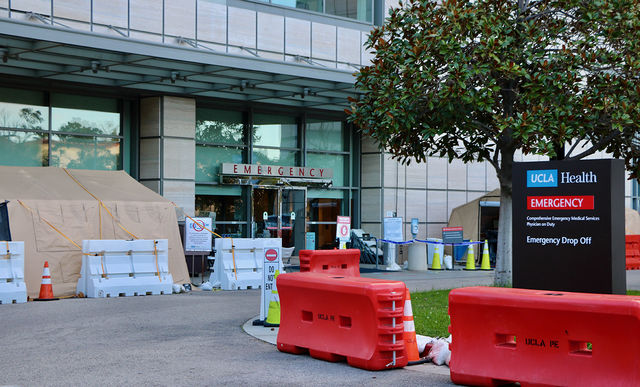 In addition to overloaded intensive care units, California's medical oxygen supply is also depleting, Gov. Gavin Newsom said in a press conference Monday. Emergency medical services in LA County have been told to conserve oxygen and only provide it to patients who are below 90% oxygen saturation, according to a second directive from LA County's EMS Agency.
Typically, people's oxygen saturation levels are between 96% and 100% saturation, with measurements under 85% considered dangerous, according to the National Institutes of Health. Levels of oxygen saturation below normal can lead to critical complications, like damage to the brain and other organs, according to NIH.
The United States Army Corps of Engineers has also been deployed to several hospitals to help upgrade their oxygen systems, said Mark Ghilarducci, director of the Governor's Office of Emergency Services, in a press release.
The oxygen delivery systems at many older hospitals are being overused because of the large amount of oxygen required for patients with COVID-19, the statement said.
LA County has reached a record number of COVID-19 hospitalizations, with more than 8,000 people with COVID-19 hospitalized as of yesterday, according to a press release from the LA County Department of Public Health.
"Healthcare workers and hospitals continue to be taxed and overwhelmed with COVID-19 patients," a LACDPH press release said. "The devastating impact of the pandemic is disrupting emergency medical care due to the sheer volume of COVID-19 patients and staffing limitations."
California is experiencing one of the worst COVID-19 surges in the country. A Centers for Disease Control and Prevention dashboard indicates that California has around 95 new daily cases per 100,000 people, compared to the national average of around 65 new daily cases per 100,000 people.
The state requested 500 additional medical personnel from the federal government, according to a press release from the California Governor's Office of Emergency Services. These personnel will help reduce health care staffing shortages in LA County and throughout the state, the press release said.
People should try to avoid visiting the emergency room or calling 911 if they do not have an emergency, said Christina Ghaly, director of the LA Department of Health Services, at a press conference Monday.
"Ambulances are still having to wait many hours to offload patients to the emergency room," Ghaly said. "Patients should know that if they're not having an emergency, the best place to go to seek care is outside of the emergency medical services system. Call your doctor, go to an urgent care, or seek care through a nurse advice line."