The Quad: Student groups aim to demystify, destigmatize sex education for fellow Bruins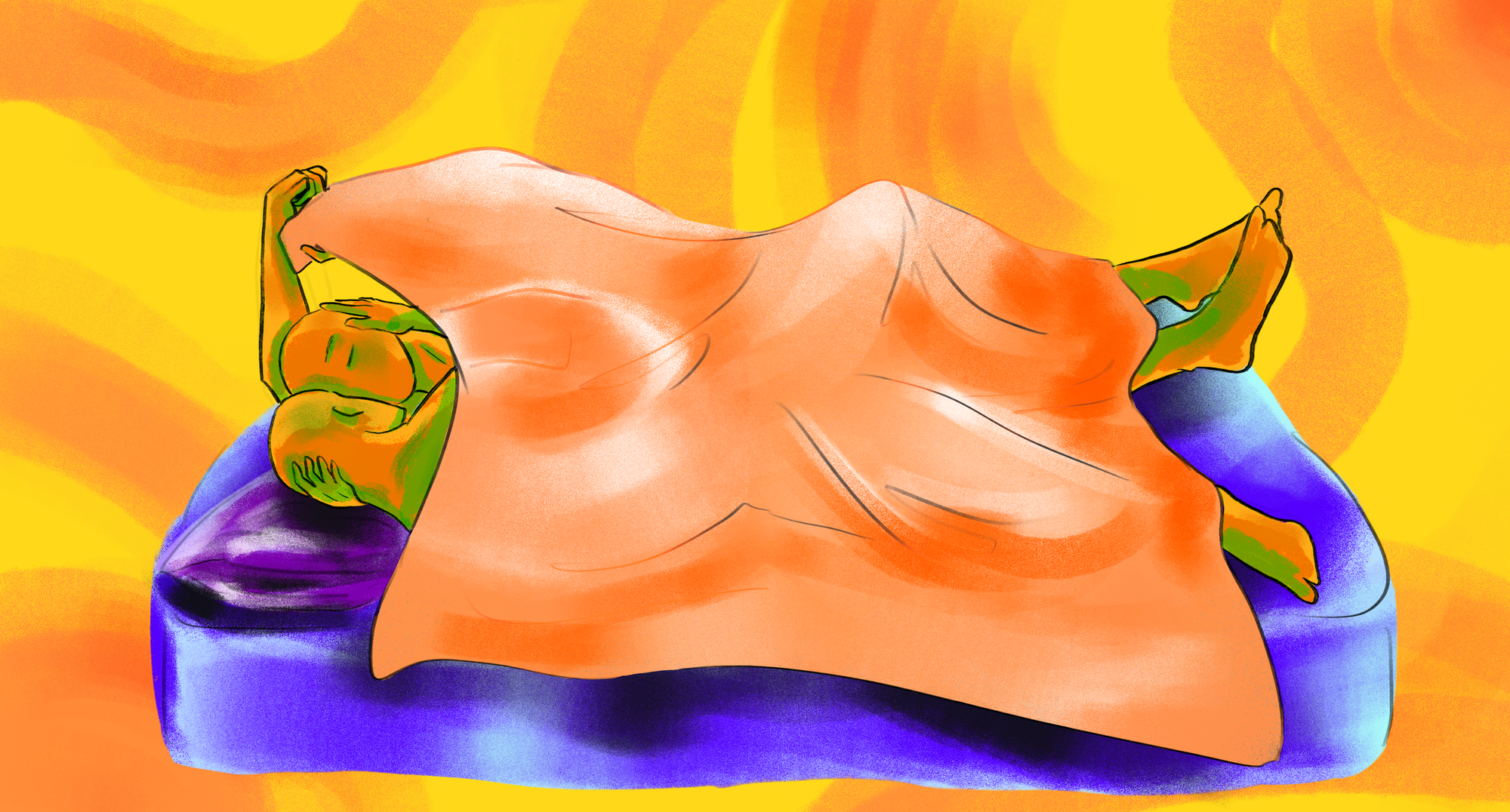 (Jocelyn Wang/Daily Bruin)
The devil's tango, doing the dirty, horizontal dancing – regardless of what you call it, most young adults in the United States have had sex by the time they enter college, according to a Centers for Disease Control and Prevention report. Yet, according to a 2018 Healthline survey, only 33% of 18- to 29-year-olds in the U.S. reported receiving any sex education.
Fellow Bruins are looking to close this gap in knowledge and increase sex-positivity with trainings, workshops and performative art.
Director of the UCLA Sexual Health Program Gail Wyatt said sex has long attracted stigma.
"There's always been some judgment about things that we do, and sex is not then excluded from that," she said. "I mean, you can blow your nose and someone will say, 'That's not the way you should have done that.'"
Wyatt said this judgment leads to poor, even condemnatory, education and might result in traumatic and embarrassing sexual experiences.
With her work alongside Sex and Cookies, a program that trains UCLA health professionals on how to speak to undergraduate students about sex, Wyatt aims to erase the stigma surrounding sex that is often ingrained at a young age.
"I've interviewed thousands of men and women who've been educated (about sex) and I've asked them, 'What did your parents tell you?'" Wyatt said. "Usually, it's something that will threaten the person or frighten them that if they engage in sex, that they will be punished by God, by (their parents), thrown out of the house, disgraced."
According to a clinical report by the American Academy of Pediatrics, sexual curiosity begins in children as early as 2-years-old. However, some parents and guardians delay or dismiss discussing sex with their children out of fear they are putting sexual ideas into their child's mind.
Euphemisms mark another example of poorly addressing natural body parts and processes. Using expressions such as "clean" to suggest being free of sexually transmitted infections or diseases imply underlying connotations of guilt and shame for the technical terms.
Schools may not be a dependable resource for adequate sexual health knowledge – sex education in public schools is only mandatory in 30 states and the District of Columbia.
A 2014 report by CDC found 76.3% of high schools encouraged abstinence as the most effective way to avoid pregnancy, HIV and other STIs and STDs. However, studies have yet to show that abstinence-only education can delay sexual activity in teenagers. A nine-year study by Mathematica found abstinence-only education had no effect on sexual abstinence, while another study found states that stress abstinence education actually have higher rates of teenage pregnancy.
Nevertheless, the federal government has continued to support abstinence-only education since the early 1980s – as of 2017, one-third of federal funding for teen sexual health education was for abstinence education.
Additionally, a study found that current sex education mostly focuses on heterosexual relationships, leading to nonheteronormative students feeling sexually unprepared.
Hoping to make up for the lack of comprehensive sex education is Sexperts, an organization under the Student Wellness Commission that provides educational opportunities, workshops and events to illuminate many aspects of sexual health.
Co-director of Sexperts and second-year sociology student Chloe Rosenstock said she believes promoting abstinence neglects crucial concepts such as communication and consent.
"(Abstinence-focused education) feeds into the narrative that sex is something that should never be talked about," Rosenstock said. "When it's something that everybody does and engages in, we need to have a really healthy way to discuss it and learn about it."
Sexperts reaches out to organizations on campus to offer workshops on how to have healthy, consensual sex. However, anyone can request a more specific session on gender and sexuality, consent, religion, sex and more.
Alongside Sexperts is the Sex Squad, a program that employs humor, theater and storytelling to bring an interactive atmosphere to sex education.
"The idea is that it's supposed to complement the information that (students are) getting in the classroom and make it meaningful, spark discussion, reflection," said Sex Squad teaching assistant Amy Elizabeth Alterman. "And sparking discussion and reflection – that's what art does best."
Performances are geared toward high schoolers, but Alterman said it's a mutually beneficial experience for the UCLA students who are involved, especially since many of them weren't properly educated about sex.
The pandemic hasn't stopped these programs from hosting regular events, even if students are thousands of miles away from Westwood.
Rosenstock said she noticed the remote environment has been beneficial for audience engagement. Curious yet hesitant students are able to remain anonymous in the online format, which is a level of comfort that's nearly impossible to provide in person.
Whether you're experienced in sex or are just starting to test the waters, Rosenstock said there's no right way to go about your sexual journey.
"Make sure to take it at a pace that feels comfortable and never let the outside voices dictate what's right for you," she said, "What's important is everybody's journey and their health when it comes to sex."