In My Words: Learning to define my Egyptian American identity beyond the label of 'other'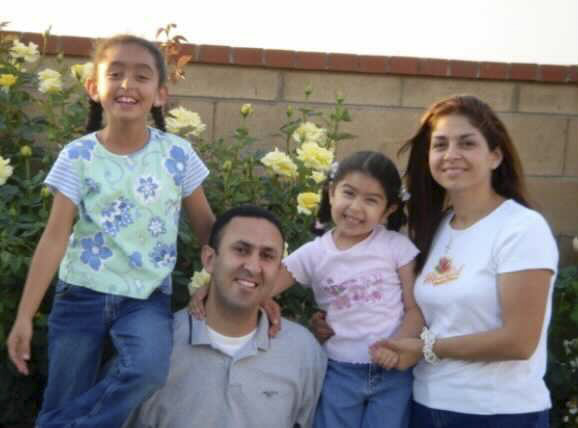 Opinion columnist Angela Hana used to hide her identity as an Egyptian American. Amid a growing movement for racial justice, she has learned to embrace her culture – and hopes others can do the same. (Courtesy of Angela Hana)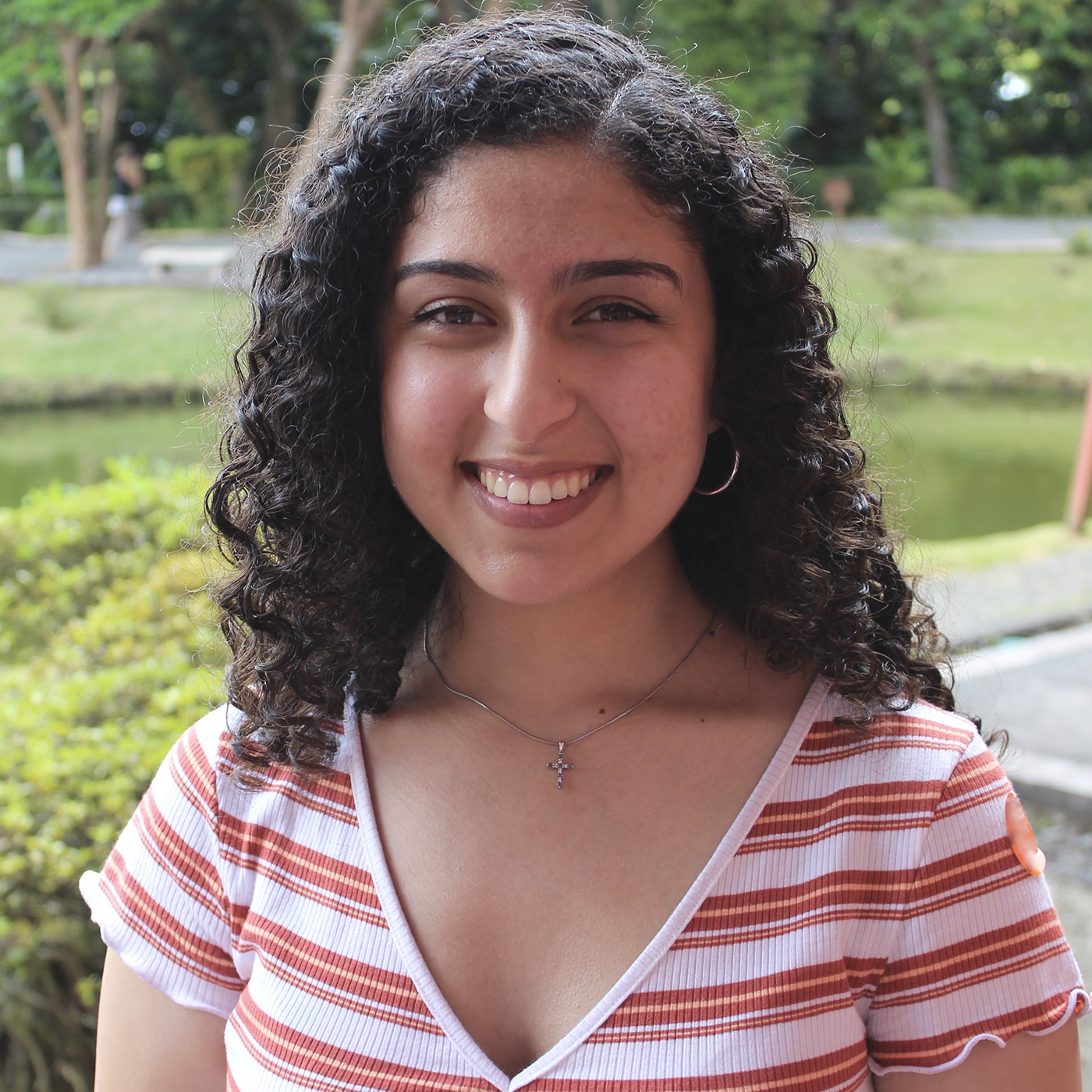 The COVID-19 pandemic and national demonstrations against the deaths of Black Americans have shed light on the brutal manifestations of systemic racism. Across humanity's collective history, stories have elevated marginalized voices and breathed life into once broken structures. Through "In My Words," community members and Daily Bruin staffers share their own experiences with racial identities and perspectives on the current state of race at UCLA and across the nation. If you have a story or an opinion you would like to share, complete this interest form.

I was 7 years old when I was first asked to fill out demographic information about myself. Stumbling upon the race section, I felt conflicted because I didn't know what race meant and it seemed like none of the options described me, an Egyptian American.
This was the first time I was introduced to the "Other" category.
It wasn't until I was older that I learned the definition of race and that the U.S. classifies Middle Eastern and North African people, such as myself, as white. By then, I knew enough about myself to know that I was not perceived as white and therefore did not feel that I could identify as white.
Growing up, the only people who looked like me on television were made to fit some funny foreigner trope or a gross, stereotypical portrayal of a terrorist. I grew to internalize that people feared me and my culture. These feelings were further realized when my family felt uncomfortable speaking Arabic in public and would encourage me to only speak English to avoid being treated differently.
At school, I could count the number of Middle Eastern and North African students on one hand. I felt like I was holding my breath until the weekend, when I could go to my predominately Egyptian church and freely engage with my culture. It was only within my cultural community that I felt I could celebrate my true identity.
On Mondays, I would revert back to a diluted version of myself and instead immerse myself in my friends' cultures because it felt like their identities were more appreciated than my own. I found myself suppressing more and more of my identity in an effort to escape the feeling of being "Other."
While I tried to hide major parts of my cultural identity, sometimes minor gestures escaped me.
One afternoon in high school, I entered my white friend's house and presented food to her mother. To me, this gesture was a customary sign of respect and appreciation, but I was met with awkward silence and uncomfortable stares. For the duration I was there, the food remained untouched on their kitchen counter as a reminder of my otherness.
On 9/11, during a discussion in one of my high school classes, a peer asked me what my position was regarding 9/11, given that I am Egyptian. I was taken aback because I did not think I had to take a stance on such a horrific and traumatic event. 9/11 wasn't something that could be debated or that I could pick a side on. The devastation of that day redefined America's views on the Middle East.
In addition to sharing the sentiments of fear and sorrow that America felt post-9/11, Middle Eastern and North African communities were subjected to an added layer of racism, xenophobia, Islamophobia and scrutiny that still cloud perceptions of us. My parents shared stories of their co-workers refusing to acknowledge them, people vandalizing our home, peers experiencing verbal and physical abuse, all lasting impacts of the new perception that Middle Eastern and North African people are a threat.
My experiences of hiding my identity led me to equate silence with safety. Because of the combination of being classified as white and being accustomed to suppressing significant parts of my cultural identity, I rarely know when it is appropriate to talk about my experiences. The racialization of Middle Eastern and North African communities fails to capture the heterogeneity and richness of our identities. We continue to feel like an invisible and unheard minority.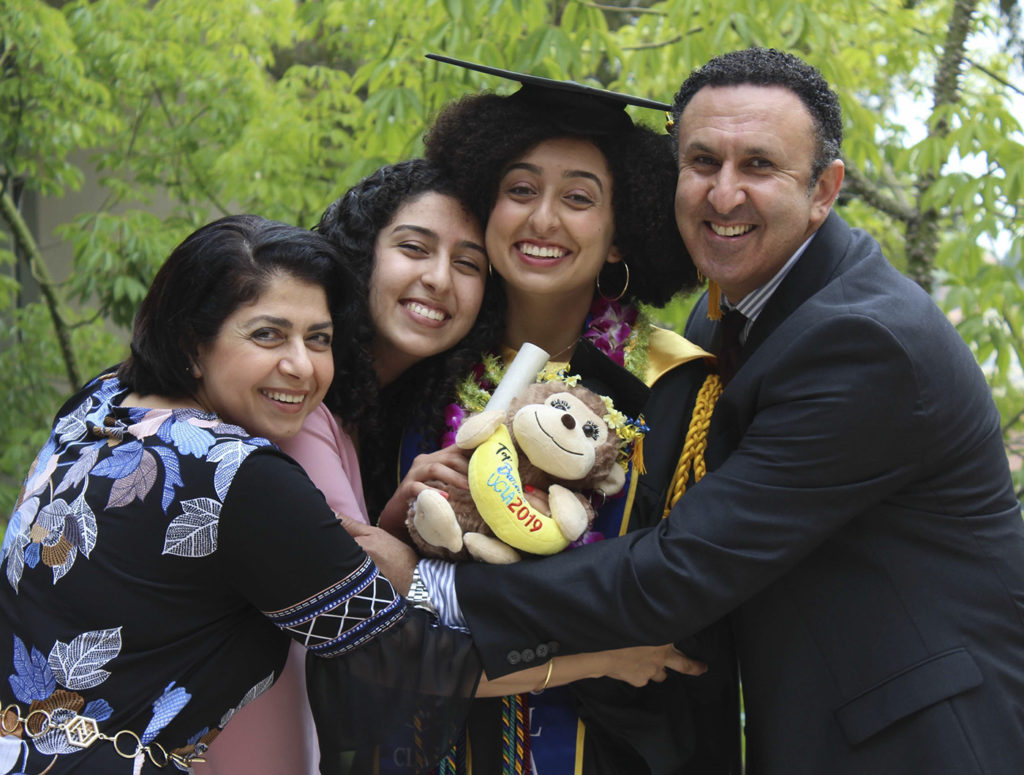 In conversations surrounding race, it is always important to amplify Black, Indigenous and people of color's voices and provide them the platform to talk about their experiences. I typically choose to remain silent and prefer to listen and understand how race and racism impact my peers.
This year has broadened my understanding of the structural barriers and inequities that affect the Black community and has allowed me to further recognize and appreciate that the rights I hold in America are results of Black activist-led civil rights movements. The Black Lives Matter movement has expanded the dialogue on race and has inspired a sense of openness among Americans that has enabled me to reflect on my racial identity.
With this movement, we have the opportunity to stand in solidarity with each other and fight systemic racism as a collective. Though we experience race differently, we each share a common goal to be heard and to achieve a fair and equitable society.
I am learning to challenge the notions I have about race. By exploring my own identity, I have become more comfortable talking about my ethnic and racial background with my peers.
With the dynamic nature of race, I hope that in the future, other Middle Eastern and North African individuals and myself do not have to feel like our identities are misrepresented or reduced to "Other." I am learning to embrace my culture in all contexts of my life, and I hope Middle Eastern and North African individuals will similarly contribute to conversations about racial identity.