The Quad: How extended deadline, changed test criteria have affected applicants to the UC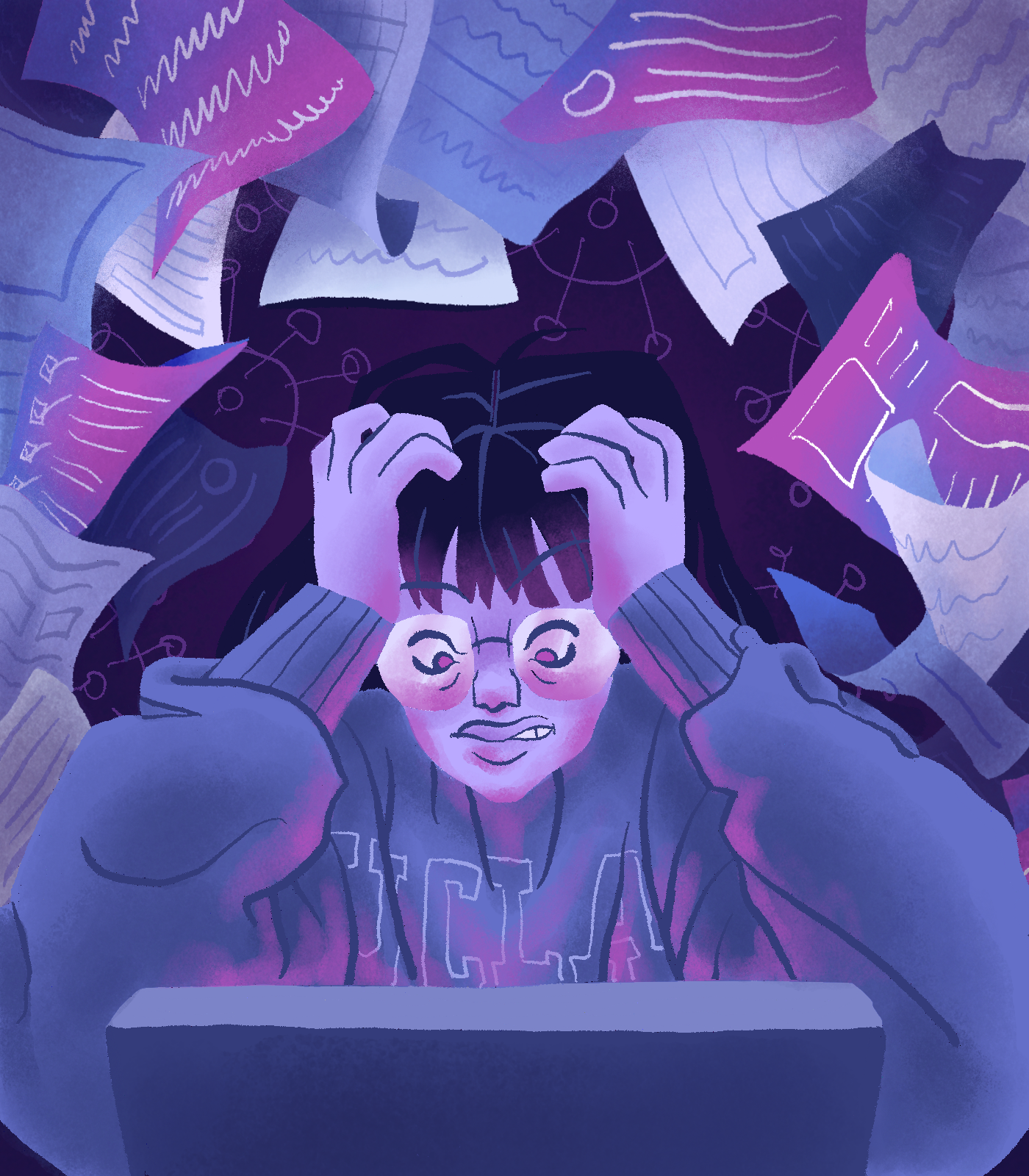 (Dani Nalangan/Daily Bruin)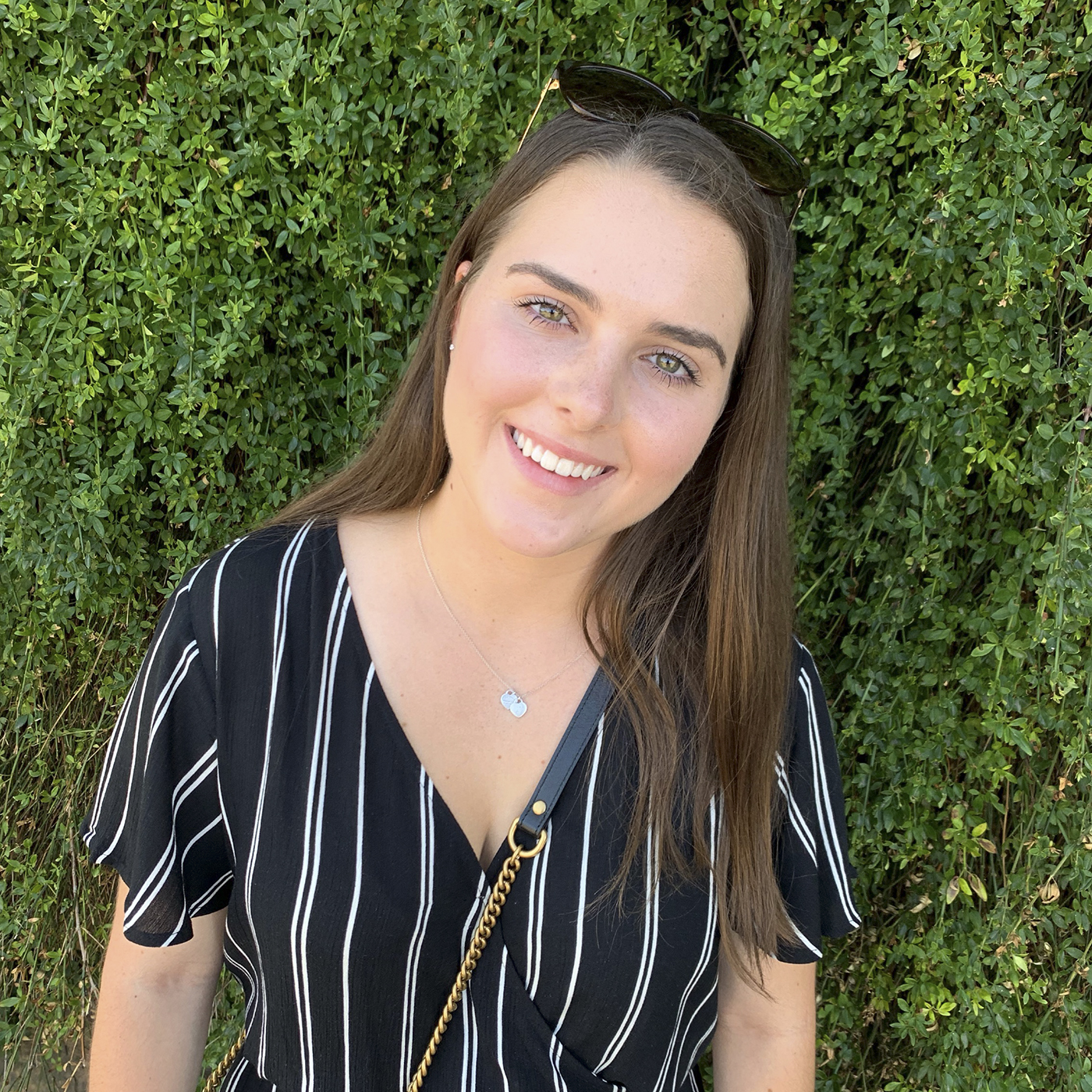 Changes to the University of California admissions process in light of the COVID-19 pandemic have the potential to alter the process for years to come.
Originally due Nov. 30, the UC application deadline this year was extended to Dec. 4 because of prolonged technical difficulties. The last-minute extended deadline is just one of many unanticipated changes to the application process prospective Bruins experienced this year.
One notable adjustment to this year's admissions process is the UC's decision not to require the consideration of SAT or ACT scores for admission or scholarship purposes from 2021 until fall 2024.
The UC temporarily suspended standardized testing requirements back in March in response to the COVID-19 pandemic. However, such changes became more permanent May 21 when the UC Board of Regents unanimously approved the suspension of testing through fall 2024.
If submitted for fall 2021 and 2022, SAT and ACT scores will primarily be used by UC admissions to determine eligibility for the California statewide admissions guarantee. For fall 2023 and fall 2024, UC campuses will be test blind. Similar to this year's admissions cycle, this means standardized test scores will not be a factor in admissions decisions.
[Related link: SAT, ACT test scores no longer required in UC admissions process]
Standardized testing is a notorious aspect of the college admissions process. Bay Area high school senior Jeffery Cambra said he is relieved by this adjustment.
"I struggle with standardized testing, and I think that my GPA and SAT score don't match," Cambra said. "I think that the SAT score really should not be a part of the application process because one single test should not define who a person and a student is."
Omitting standardized testing from the UC application may help eliminate barriers for underrepresented minority students.
According to a 2018 study of 28 public and private colleges and universities by the National Association for College Admission Counseling, test-optional policies increased applications and the diversity of applicants. The one-fourth of applicants who didn't submit test scores were largely low-income, first-generation and underrepresented minority students.
Santa Monica College student Britney Shirian, who submitted her UC transfer application this year, said this adjustment eliminates a source of inequity in the application process.
"(Removing standardized testing) lifts the pressure off of a system that can be so specified for one group of people that have the resources to work on their SAT scores," Shirian said.
In the absence of SAT and ACT scores, the UC system will instead focus on the remaining criteria included in its holistic review process, according to an emailed statement from the UCLA Office of Undergraduate Admission. This list contains 14 factors total — encompassing everything from a student's geographic location to improvements in their academic performance.
However, the comprehensive review process does not explicitly mention the UC Personal Insight Questions.
Cambra said he thinks the Personal Insight Questions are a strong aspect of his application, allowing him to further describe his personal experiences in detail.
Shana Simanian, a student at SMC, said certain factors among these criteria are more important for transfer students.
"I would definitely say fulfilling (Intersegmental General Education Transfer Curriculum) transfer requirements and getting good grades in those classes, and even more importantly the prerequisite classes for whatever major transfer students choose," Simanian said.
While the expectations for transfer students may be clarified by counselors, the UC system's comprehensive review model reveals there are no paramount criteria in admissions decisions. In an emailed statement, the UCLA Office of Undergraduate Admission said it does not have formulas or fixed weights associated with any element of the application. All freshman applications are read at least twice before any admission decision is made.
Additionally, despite the turmoil caused by the pandemic, the UC chose not to include a specific COVID-19 question on the undergraduate application. Instead, Director of UCLA Undergraduate Admission Gary Clark Jr. wrote in a letter that those significantly impacted by the pandemic write about it in the "Additional Information" section.
Shirian said she has concerns about ambiguities created by a holistic review process.
"It's really difficult to say who deserves admission more than the other," Shirian said. "For those that don't (get in), it leaves them in the dark like, 'Where did I go wrong?'"
Even without the new changes to the UC application, applying to college can still be a difficult experience for prospective students to navigate, especially during a pandemic.
"You are still competing with other students that are also working very hard towards the same goal as you," Cambra said. "There is also limited social support being at home and not having people around you that are able to encourage you and help you during the stressful situation of applying to college."